It's true that Santa Barbara is a bonafide wine destination… from wineries to wine bars to restaurants with killer wine lists, it would be a shame to be here and not like wine. Good thing you love wine, right?? For my most recent contribution to Club W's The Juice blog, I wrote about Santa Barbara's newest destination for wine, now officially known as the Wine Collection of El Paseo.
Clustered within Santa Barbara's historic El Paseo complex in the Presidio Neighborhood are six tasting rooms that make up the Wine Collection of El Paseo. The vibe here is relaxed and refined, much quieter than SB's other wine destination, The Funk Zone, which has a younger, more lively scene. At the Wine Collection, you'll likely find couples popping in for tastings before dinner as well as tourists looking to take home a few cases of wine. Good wine, for that matter!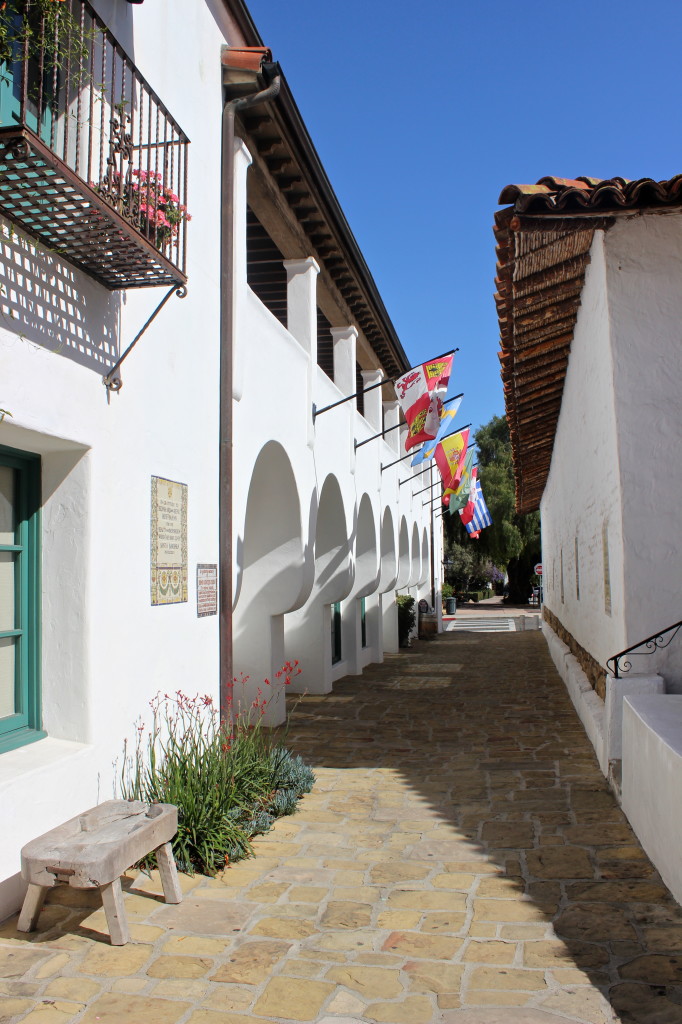 The tasting rooms are located amongst beautiful Spanish-style courtyards and side streets, each with their own personality to showcase the different styles of wine from Santa Barbara County's AVAs. Margerum Wine Co. produces white wines like Chenin Blanc and Pinot Gris, as well as reds like Grenache and Syrah. Closeby, you can find more of Margerum's reserve and small-production wines at MWC32. Right next door, Happy Canyon Vineyard produces Bordeaux blends from the Happy Canyon AVA, which you can try in their polo-inspired tasting room. Decorated with polo mallets and equestrian gear, it's the family's way of paying homage to the two regulation-sized polo fields at their winery. Pretty cool!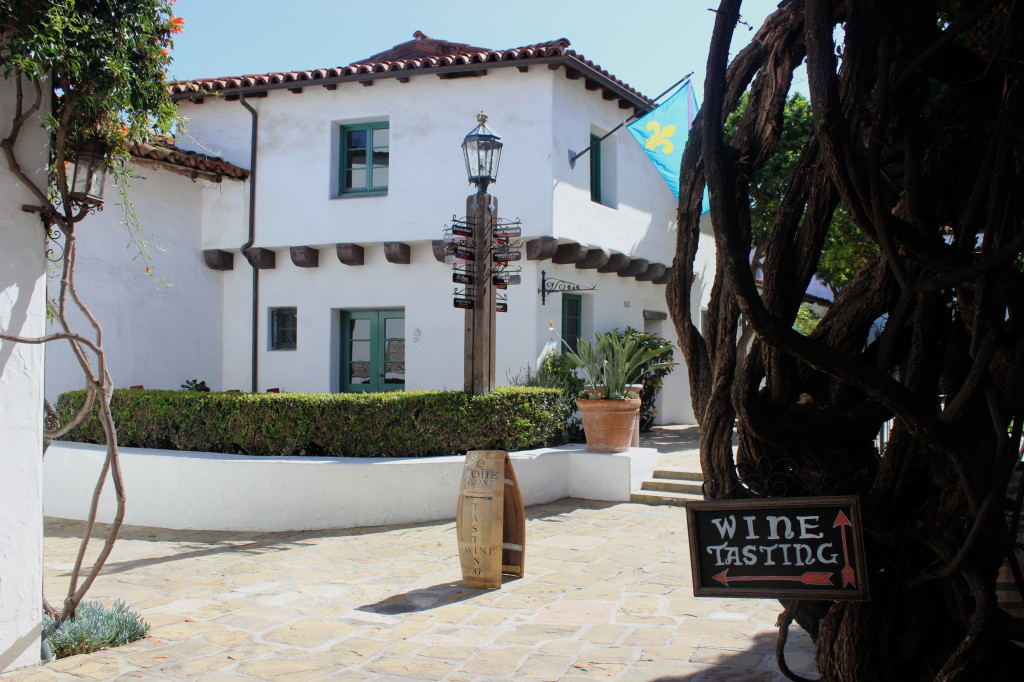 Down the way, Jamie Slone Wines showcases Bordeaux, Rhône and Italian style blends, sourcing grapes from a variety of AVAs throughout Santa Barbara. Remember my post on Jamie Slone? You may recall that Doug Margerum is the winemaker for his label… but perhaps you didn't realize that Doug is also the head winemaker for 4 of the 6 wineries in the Collection! All of the above. Busy man.
Around the corner, family-owned Grassini Vineyards features Sauvignon Blanc and Cabernet from their Happy Canyon ranch, and Au Bon Climat has plenty of sought after current and library Chardonnays and Pinot Noirs from the Santa Maria and Santa Ynez AVAs.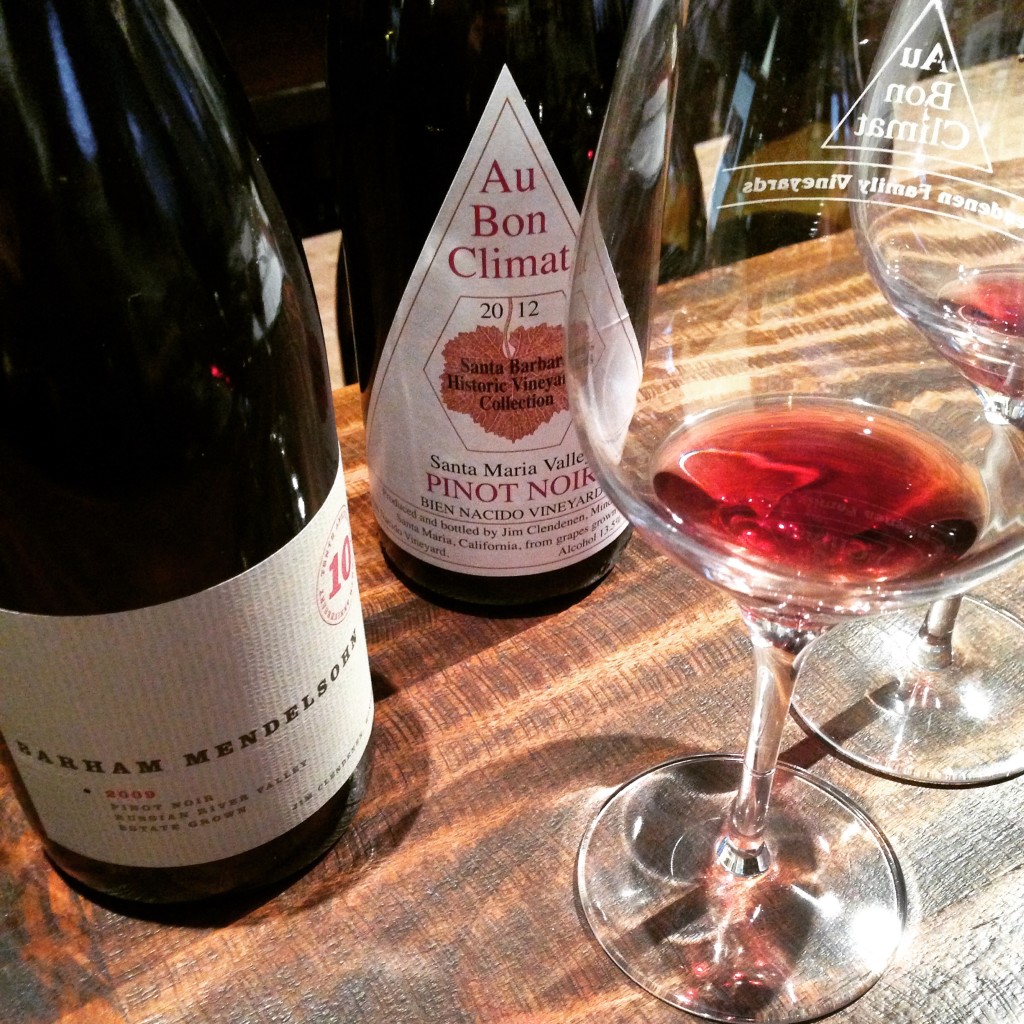 Tasty wine hidden amongst picturesque courtyards and tiny alleyways right in the heart of downtown Santa Barbara? You can't go wrong. Plus, if you get hungry in between all those tastings, there are several great restaurants in and around El Paseo and the Presidio Neighborhood… some of my favorites, too. It really is a one-stop shop! Cheers.
For more information about Club W, an online wine club that gives you access to affordable wines to suit your tastes, visit ClubW.com/wanderwine. Use referral code wanderwine at checkout for 2 free bottles with your first order!