After spending 3 days without a real shower during our sailing trip in Belize, Nick and I were eager to check into our hotel in Placencia. Besides, after all of the jungle adventuring, camping and snorkeling, we were due for more of a 'honeymoon vibe' to round out the trip. It was time for some quality rest and relaxation together at the beautiful, seaside Chabil Mar, Belize.
When we pulled into the driveway of Chabil Mar Villas, located just a short drive from the village of Placencia, we were pleasantly surprised to find such a stunning hideaway awaiting us.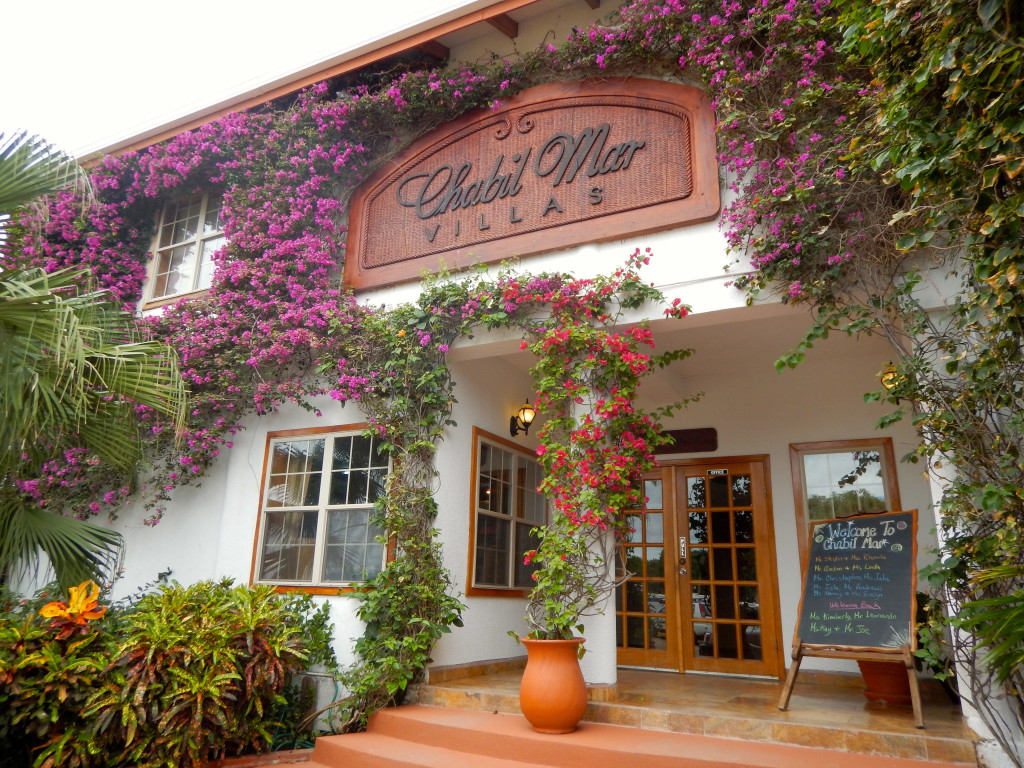 Chabil Mar, which is Mayan for 'Beautiful Sea,' is a 20-room luxury villa hotel surrounded by tropical flowers and lush landscaping right on the Caribbean Sea. In fact, the 400-ft. stretch of beach was by far one of the most beautiful beaches we saw in all of Belize!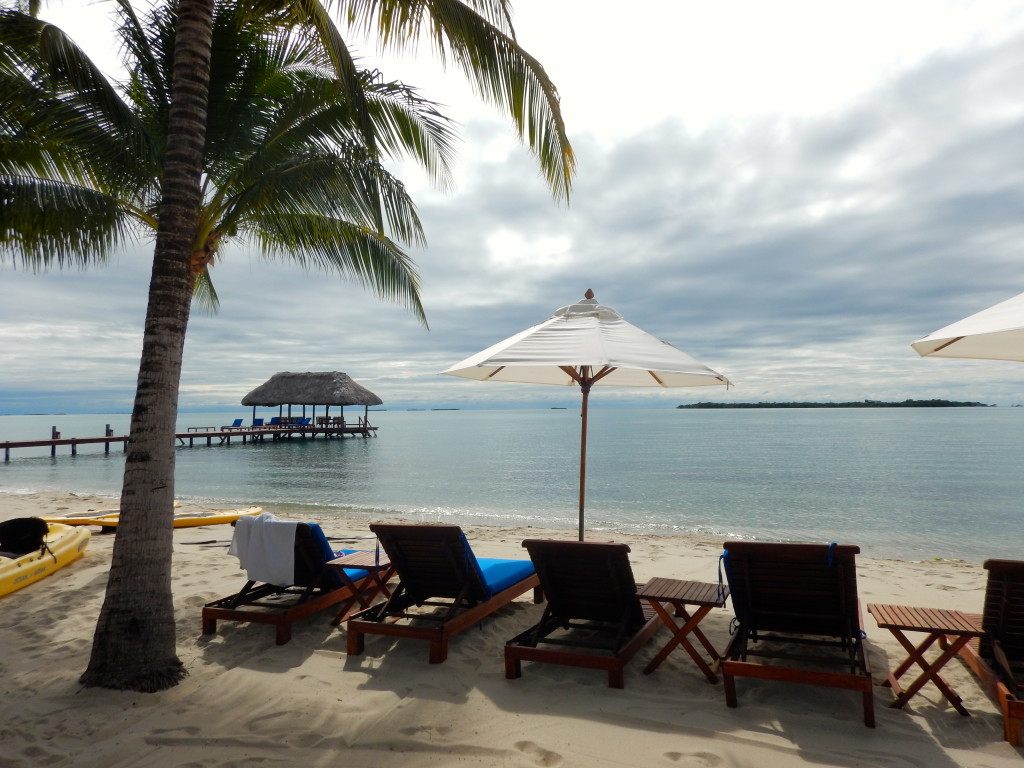 After checking in and receiving our tropical welcome drink, we were guided to our room on the second floor facing the ocean. There's not a bad room onsite, as all of the villas face the sea and include over 900 sq. feet of living space. Since we were honeymooning, though, I think our room was extra special — it was a corner room right above the beach, with a private balcony and a huge veranda where we ate breakfast each morning. Perfect!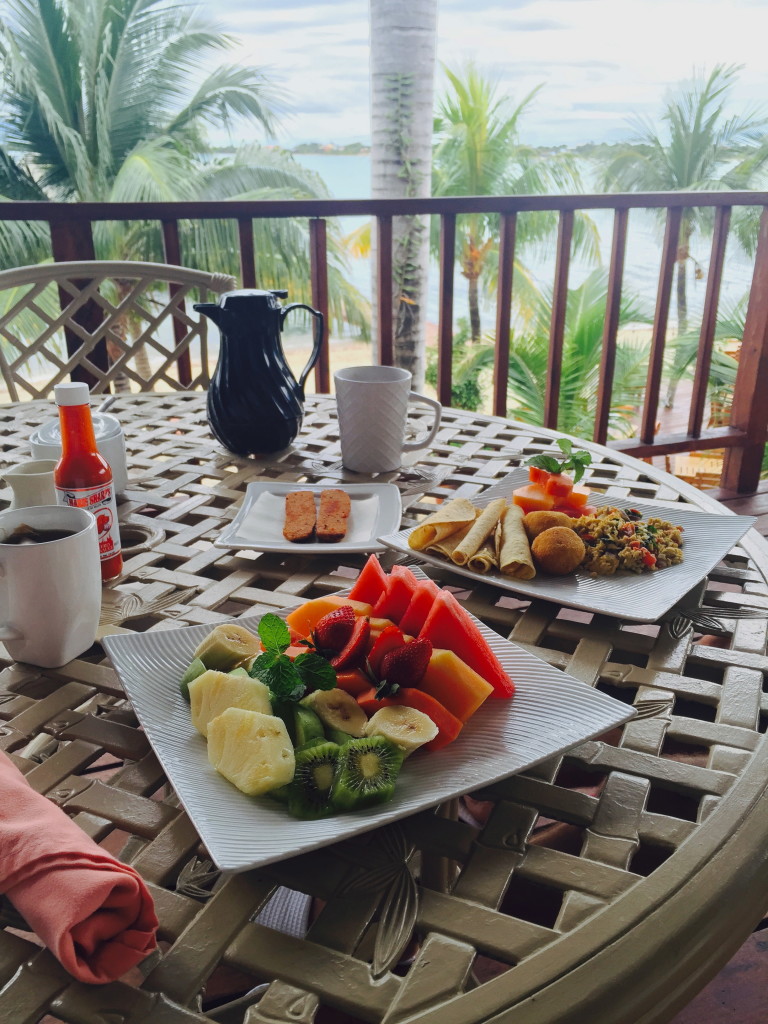 As we entered our villa, we noticed a path of bougainvillea petals leading all the way to the bedroom. Beautiful! For a second, it distracted us from recognizing all that the villa had to offer. Not only did we have a full kitchen and living room, but we had enough space for a 6-person dinner party!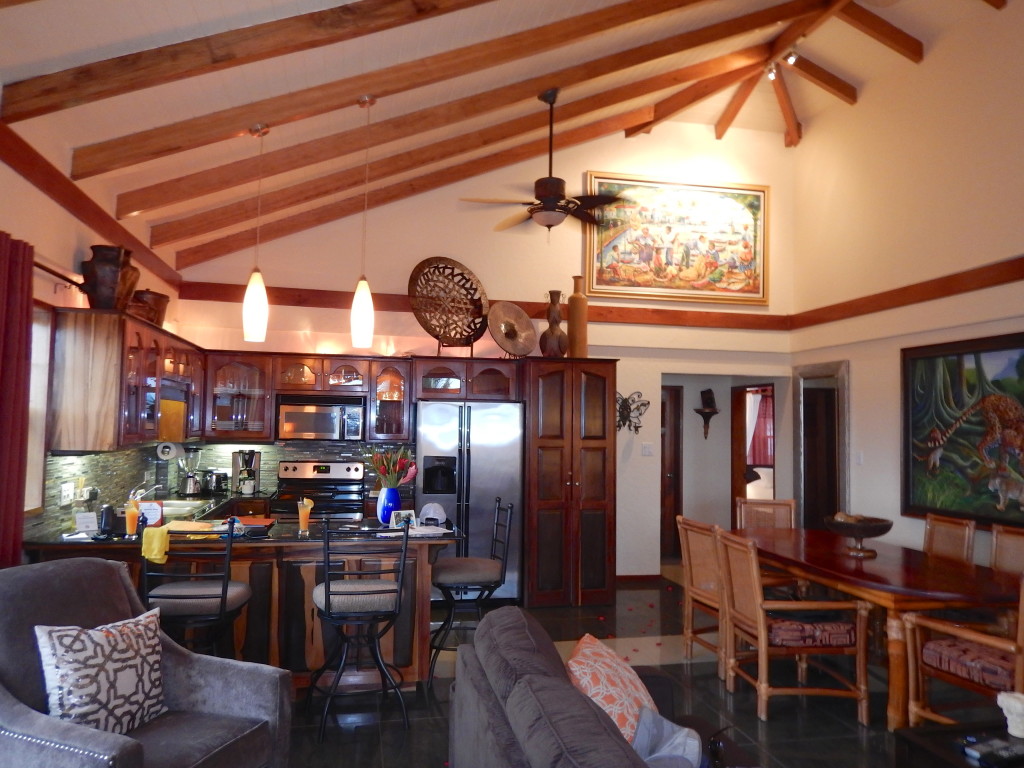 Although slightly tempted to invite our sailing trip friends over, we instead enjoyed the ample amount of space to ourselves and immediately took advantage of the in-room washer and dryer. Thank goodness! After our sailing trip, we were pretty much the definition of "raggamuffins" so our clothes were certainly due for a washing.
The Chabil Mar Belize has very beautiful grounds with two pools, a palapa bar and plenty of comfy lounge chairs on the beach. Since it is a guest-only hotel, the place feels very private and we hardly ran into other people which added to the serene atmosphere.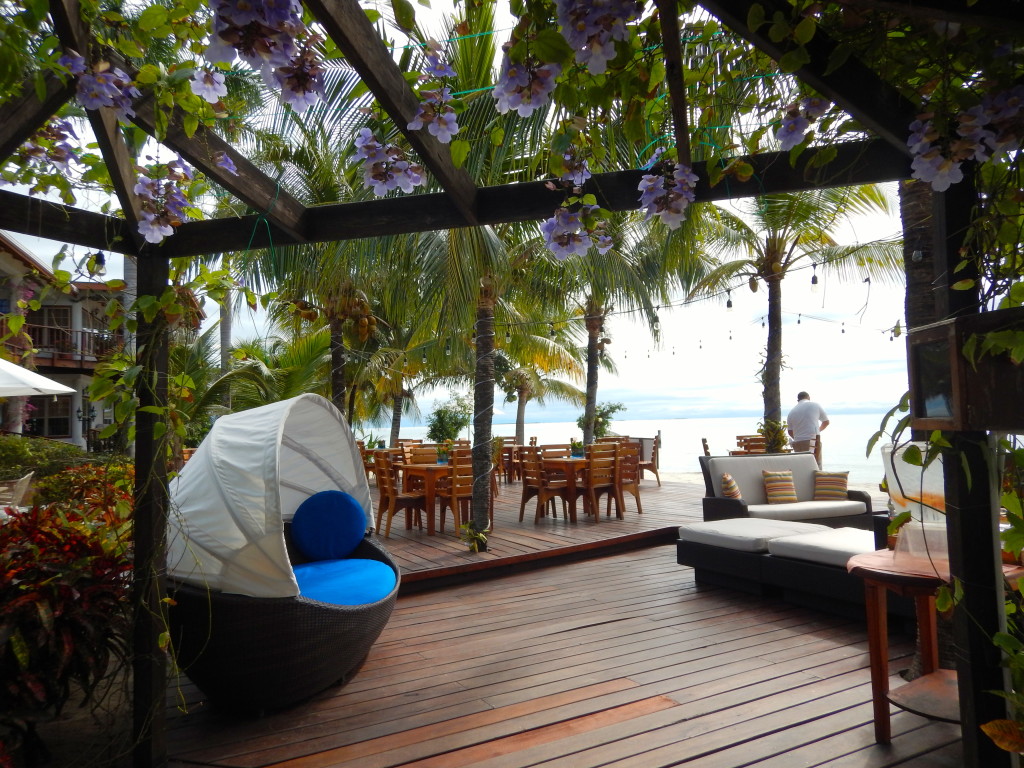 One thing we really enjoyed was the 'choose where to dine' policy. There aren't actual restaurants, so breakfast, lunch and dinner can be brought to you wherever you want — in your room, at the bar, next to the outdoor fireplace, or on the beach. The wonderful staff were all super accommodating.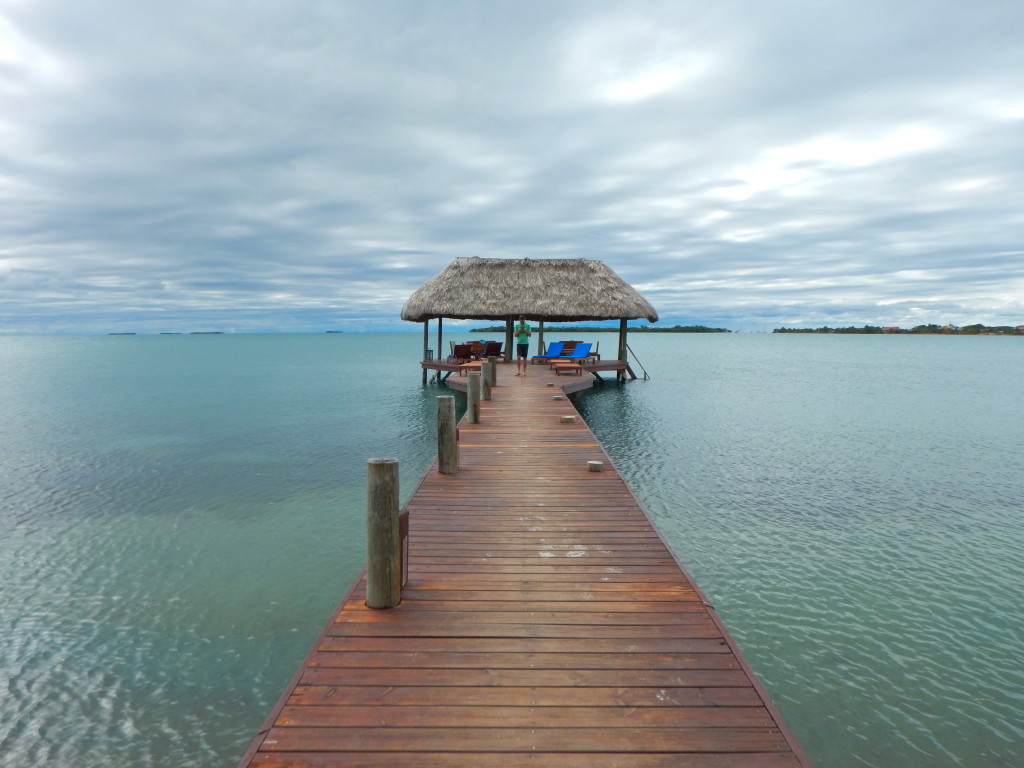 By far one of the biggest highlights of our stay was our dinner on the private pier. Only one couple or group can reserve the pier at night, which makes for an incredibly serene, romantic experience. How many people can claim they dined on their own private pier during their honeymoon? It's a must do!
The food was actually really delicious, but when we wanted to venture into town to eat, we just hopped on the complimentary bikes for the short ride into town, which was really fun. There's also evening shuttles to and from Placencia Village courtesy of Chabil Mar, which made getting around super easy.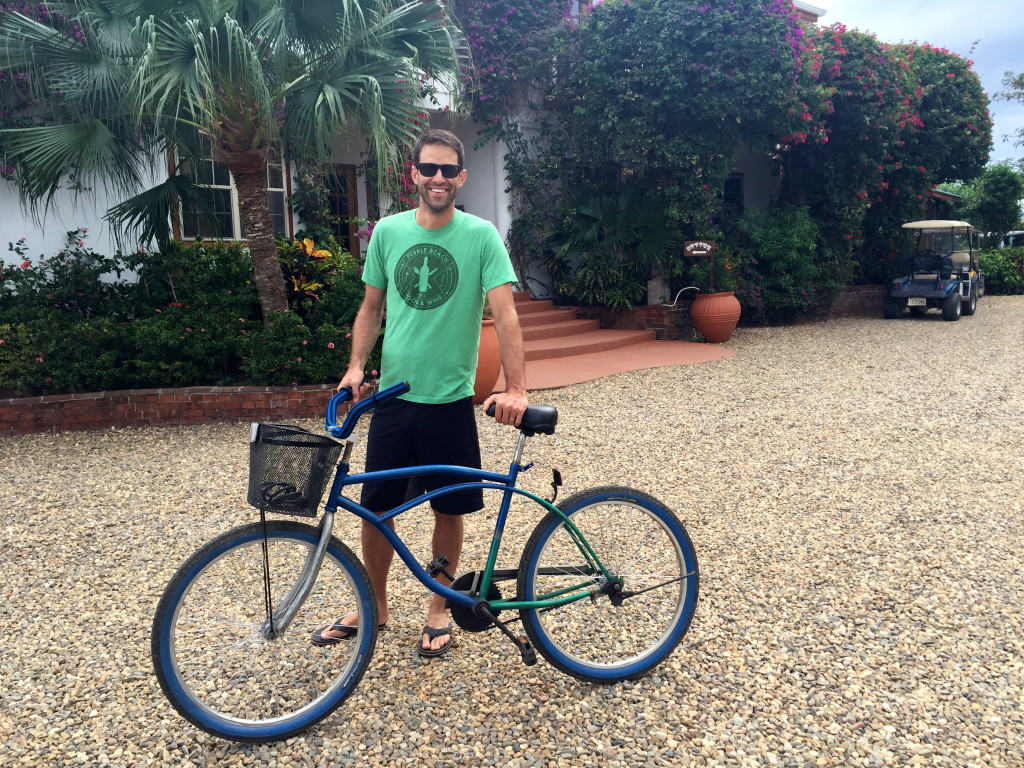 Besides the incredibly comfy bed, beautiful grounds and the friendly staff, we loved the fact that Chabil Mar felt like our very own getaway.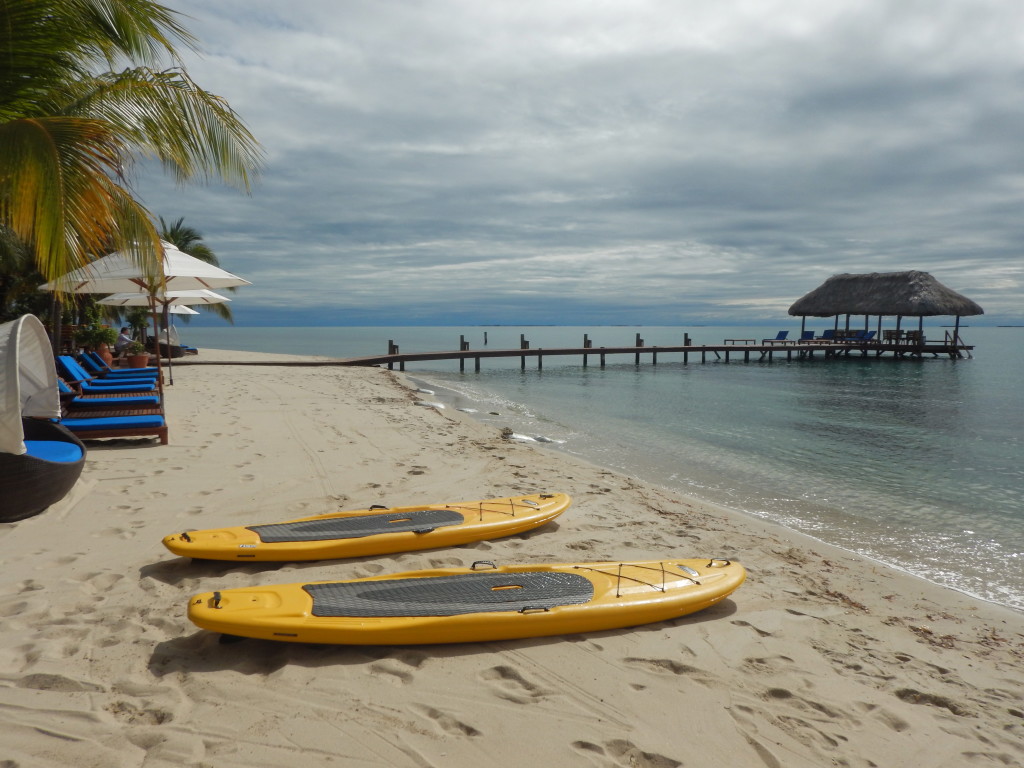 We were able to take the complimentary stand up paddle boards out twice a day without waiting, sit wherever we wanted to on the beach, and enjoy a quiet breakfast on our patio without hearing much besides the gentle waves. It was a lovely tropical beach escape and the perfect way to decompress after so much action. You can't go wrong staying at Chabil Mar, Belize. Cheers!
We were guests of Chabil Mar Belize, but as always, all opinions and photos are my own.