Immediately following our spectacular visit to Williams Selyem over the holidays, my family and I headed five minutes up the road to MacRostie Winery, a beautiful winery located outside of Healdsburg in the Russian River Valley. Specializing in Chardonnay and Pinot Noir, MacRostie Winery was started by longtime winemaker Steve MacRostie. A native Californian, Steve started making wine in the area in 1974 after studying enology at UC Davis, later establishing MacRostie Winery in 1987.
During those first few years, Steve focused primarily on Chardonnay, sourcing grapes from several well-respected winegrowers in the area. In 1992, he added Pinot Noir to his portfolio and hasn't looked back. Although the majority of his 36,000 case production is dedicated to one particular Chardonnay (the 2013 Sonoma Coast Chardonnay at 28,000 cases), the remainder of his selection is produced in small quantities.
The MacRostie name has been familiar to many wine enthusiasts over the years, but it was the opening of their gorgeous Estate House (aka their tasting room) early last year that has really increased awareness and demand of these cool-climate wines.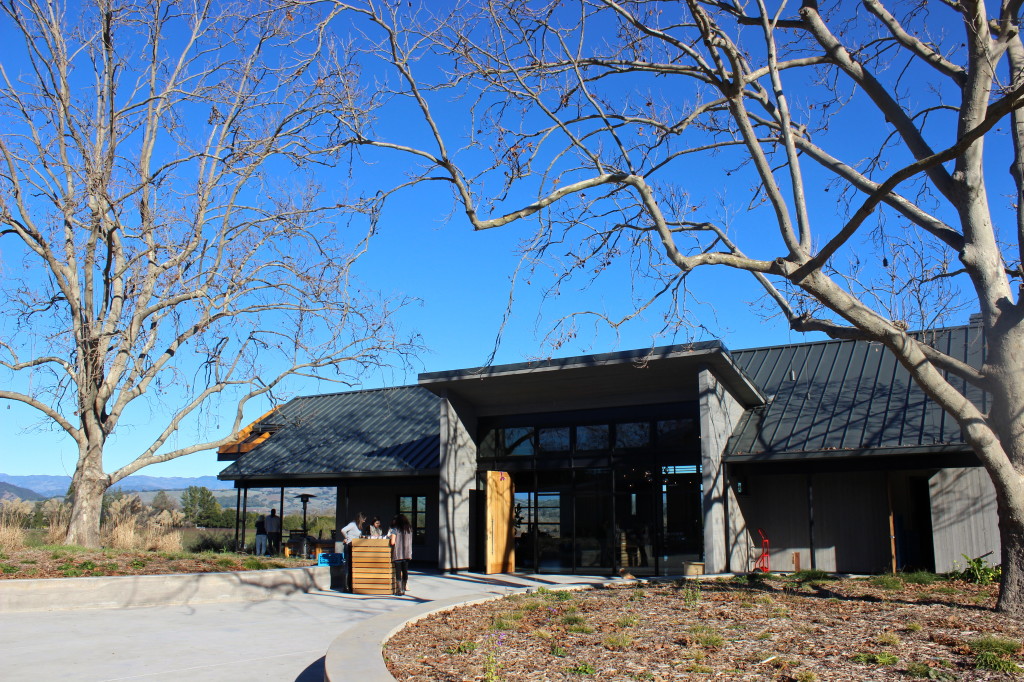 I had been eager to check out the new Estate House ever since it opened up last February, and am so glad we made it for a visit because the place is wonderful. I have to say, first impressions matter… MacRostie makes a great first impression from the moment you turn into the driveway and can see the beautifully designed building surrounded by vineyards. If that wasn't enough of an impression, guests are greeted with a 'welcome wine' even before stepping inside the tasting room. The welcome wine of choice, the 2013 Russian River Valley Chardonnay ($32) with its tropical fruit and crisp acidity, was a great way to start the tasting!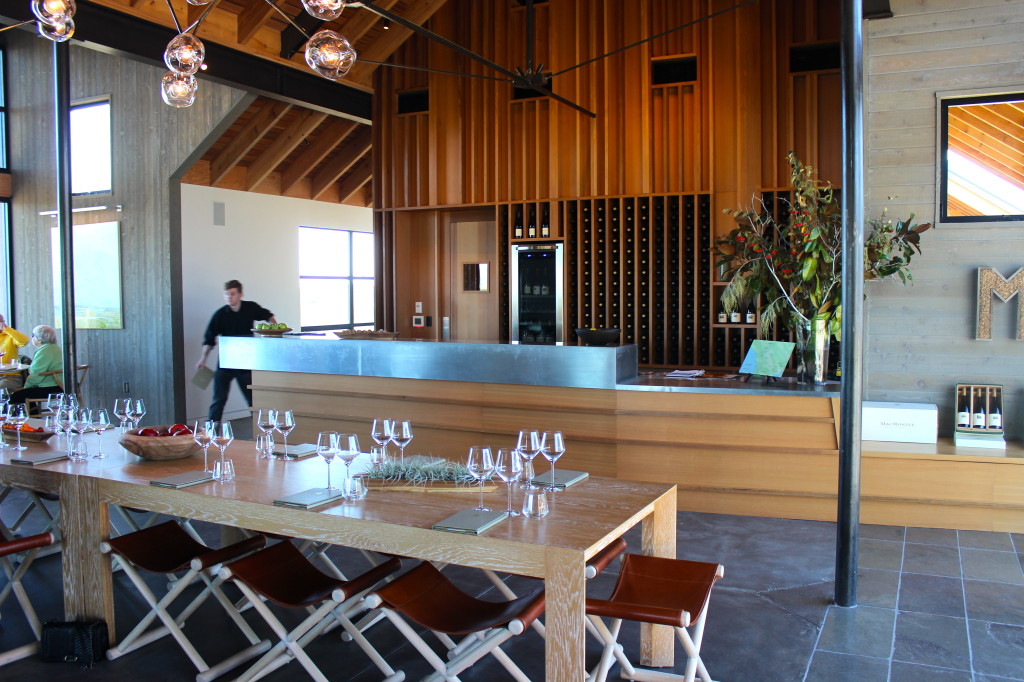 Once you enter the building, large windows allow you to take in the sweeping views, including views of the 13 acre estate Pinot Noir vineyard below (which just so happens to be named Thale's Vineyard after Steve's wife, Thale). Before we started our tasting, I got to meet Steve and Thale who happened to be in the tasting room that day. Both the MacRosties are very nice, down-to-earth and knowledgeable people and it was a treat to spend time chatting with them.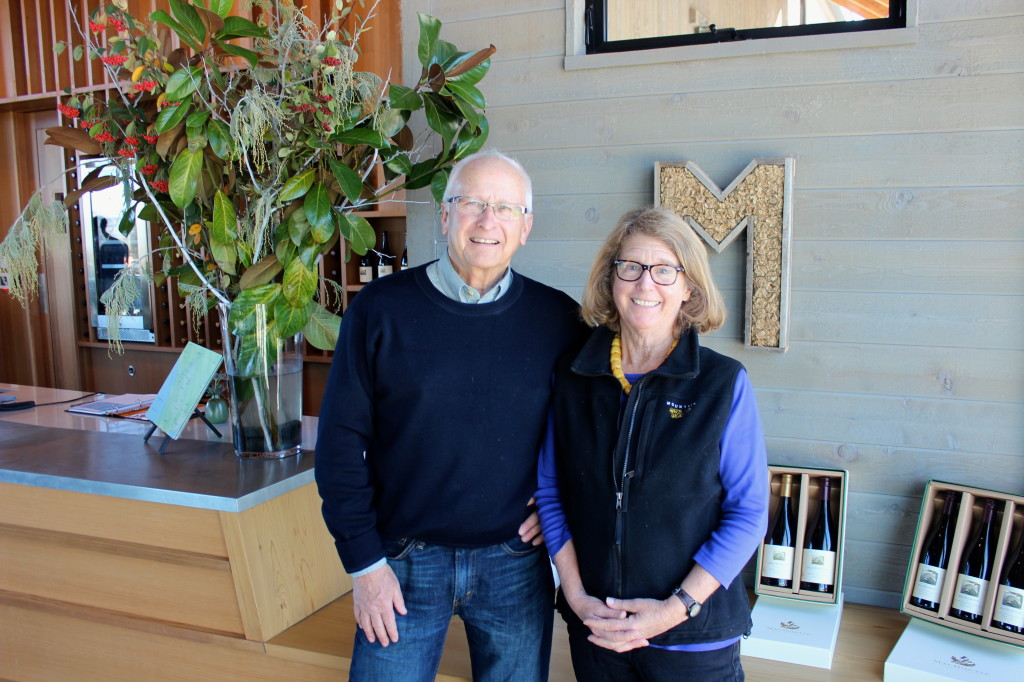 Our tasting took place at the communal table in the center of the bright, high-ceilinged Estate House, which sort of feels like you've stepped into the chic living room of a design-savvy friend. Warm wood tones, leather seats and clean lines certainly make for a stylish atmosphere for enjoying wine!
Tastings run $20-$25 and include 4-5 wines from their selection, such as the 2013 Dutton Ranch Chardonnay ($46) which had notes of lychee, quince and ripe apples. We also enjoyed comparing the different vintages (2010, 2012 and 2013) of the Wildcat Mountain Pinot Noir.  From bright raspberry and red licorice notes to more herbaceous, espresso-like characteristics, it was fun to explore how different vintages and time can influence the wine, despite being made of grapes from the same Sonoma Coast vineyard.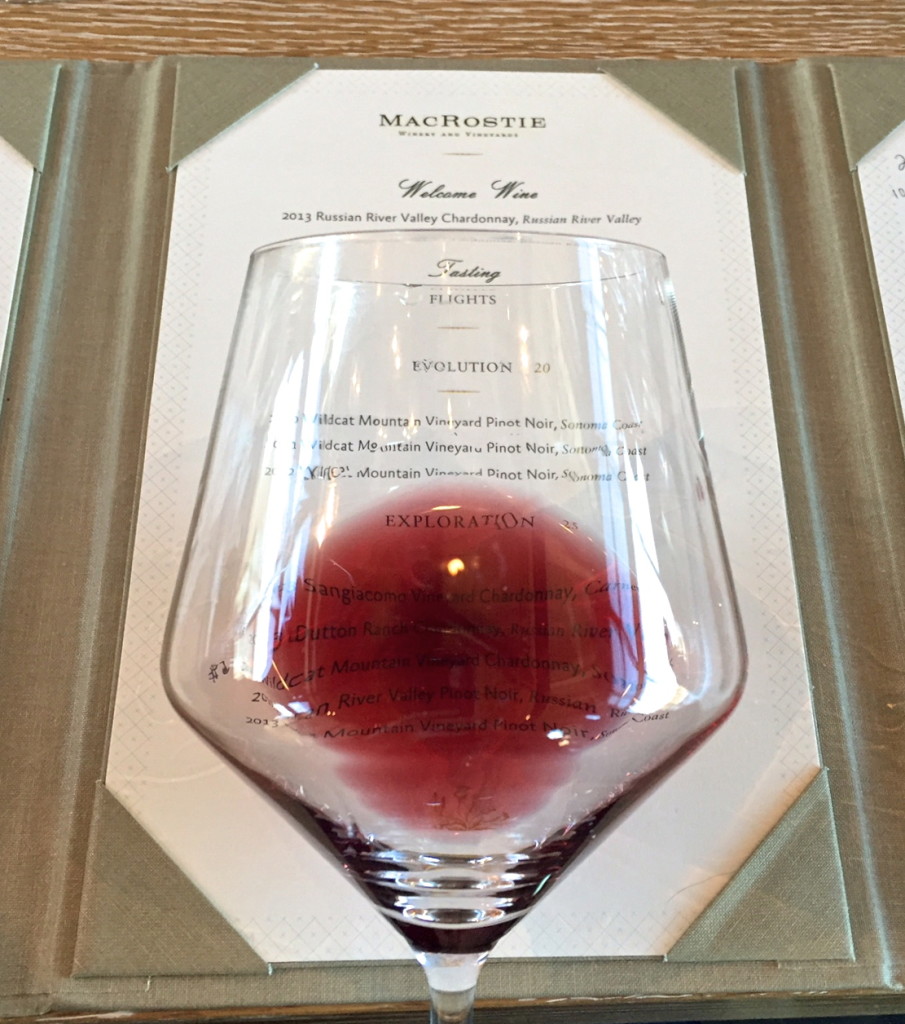 In 2012, the winery earned its Certified California Sustainable Winegrowing designation and the next year, Steve promoted Heidi Bridenhagen to head winemaker. Today, the two share a vision of expanding their sustainability efforts while sharing a commitment to producing complex Russian River and Sonoma Coast wines at reasonable prices (typically $25-50). Cheers!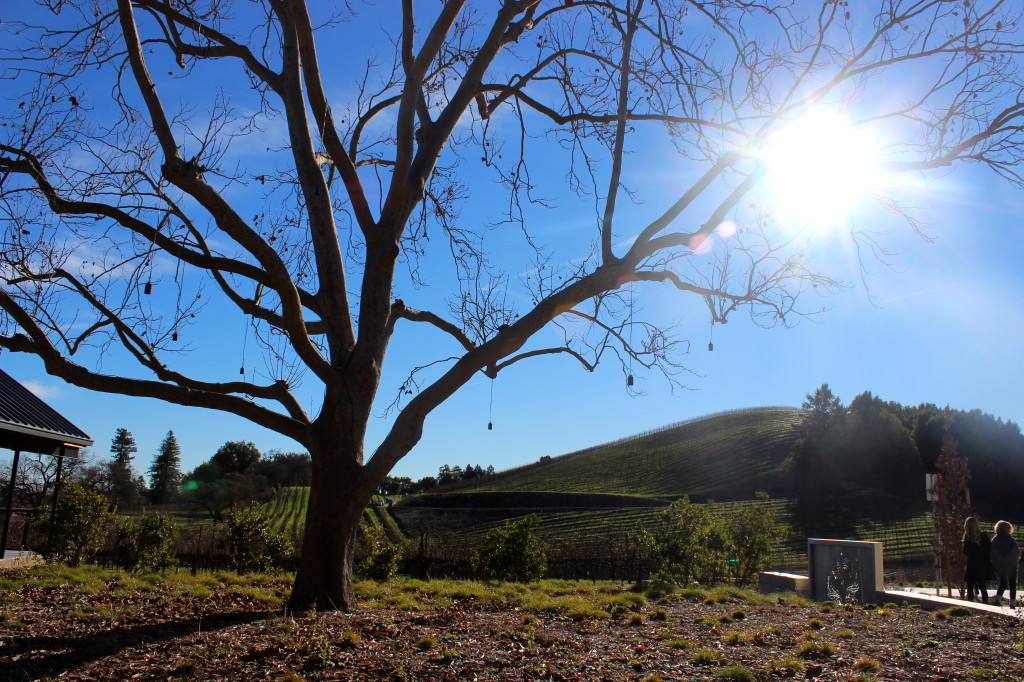 *Winery Notes*
Open: Daily 11-5pm (reservations recommended)
Tasting Fee: $20-25
Phone: 707.473.9303
Location: 4605 Westside Road – Healdsburg, CA 95448
Special thanks to an old SF friend, Don Davis (the Director of Sales & Hospitality at MacRostie), for introducing me to his lovely place of work!