Belize has a lot to do on the mainland, but island hopping should definitely not be missed. There are more than 200 islands, or cayes, along the shoreline from north to south, many of which are uninhabited and secluded. The larger ones have airports, but the only way to visit some of the smaller cayes is by boat. When doing our research on Belize, Nick and I were excited to discover Raggamuffin Tours, which offers a three-day sailing trip departing from Caye Caulker (which we were already planning to visit) and ending in Placencia. Snorkeling, sailing, and camping all rolled into one epic adventure? Sold!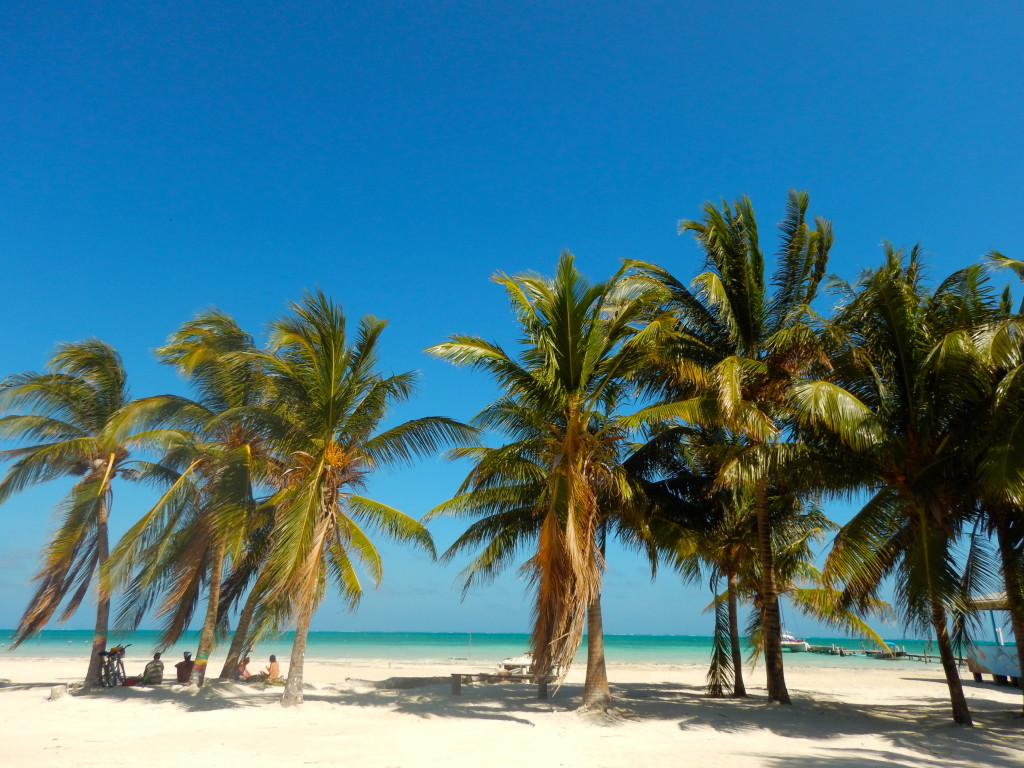 After spending 3 wonderful nights in San Pedro, we made our way via water taxi to Caye Caulker, a laid back Caribbean fishing village about 21 miles northeast of Belize City, where the motto of 'go slow' is taken seriously (there are no cars on the island). Although we enjoyed the relaxed vibe on Caye Caulker, we couldn't wait to get out on the water for our sailing trip.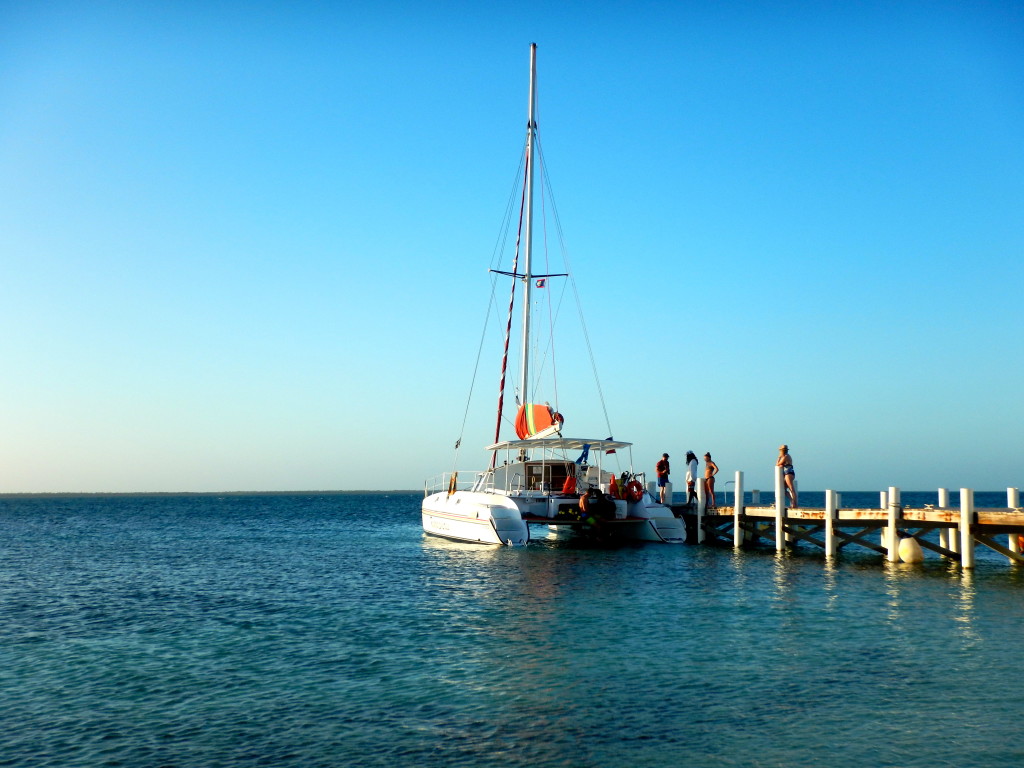 Bright and early on Tuesday morning, 22 passengers ventured onto our large white catamaran, known as the Ragga Empress, for three glorious days aboard the "no stress express!" In a world of constant emails, calls, social media, television, etc. it was seriously a gift to go days without any service. All we had to do was show up, swim, apply sunblock, lounge, eat and drink the rum punch. Perfection!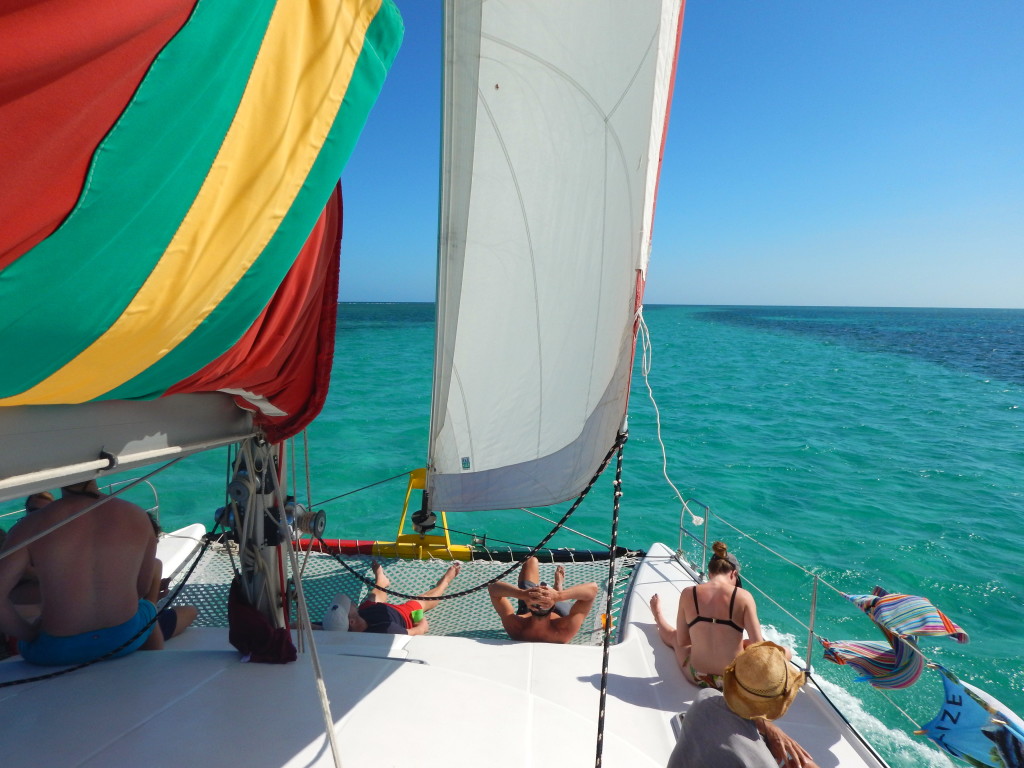 Every morning was spent cruising the impossibly turquoise waters with afternoon stops to snorkel. The ocean felt like our very own playground, with no one around for miles. In fact, the only people we saw during the day were some fisherman.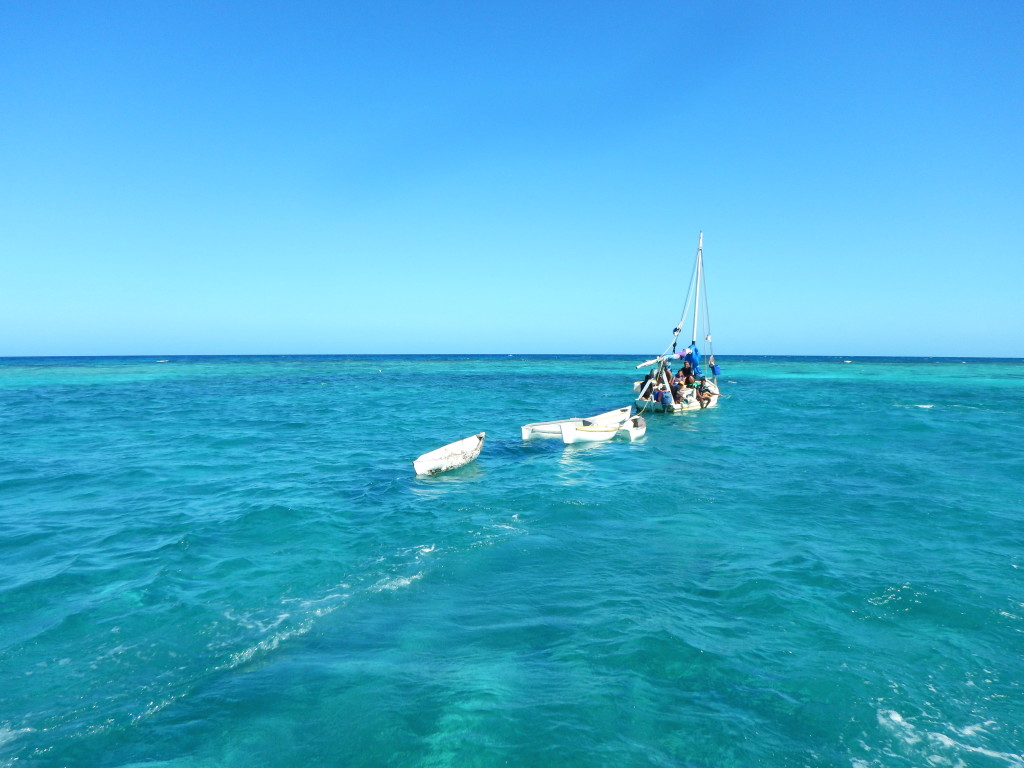 We got a small amount of seafood from them, but most of the fish we ate was caught by us or the crew. From barracuda to red snapper and grouper, everyone had fun fishing or watching the crew spearfish while we snorkeled.
I'm sure all of the employees at Raggamuffin are great, but I'm convinced we had the best crew ever: Captain Ish, Shane, Marvin, and Chef Lindon.
Each of them made sure we were having fun and were entertained. Shane was quite the entertainer, to say the least! I don't think he ever stopped singing or dancing. Such a character! The crew also made sure we were well-fed — the food selection was massive, but I especially loved the throwback snacks like oreos, pringles, cheetos and m&m's, oh my!
Rendezvous Caye Our first night was spent on the uninhabited Rendezvous Caye. It was the most surreal experience coming upon this tiny island. It's almost impossible to grasp how small it is until you see it up close.
On both nights of the trip we slept in tents on the sand. On Rendezvous, we set them up in a cluster to help protect from the howling wind. 
Sleeping on a deserted island is a cool experience, especially when the sun has set. I have never experienced stars like I have on Rendezvous Caye – it's like you're IN the Milky Way.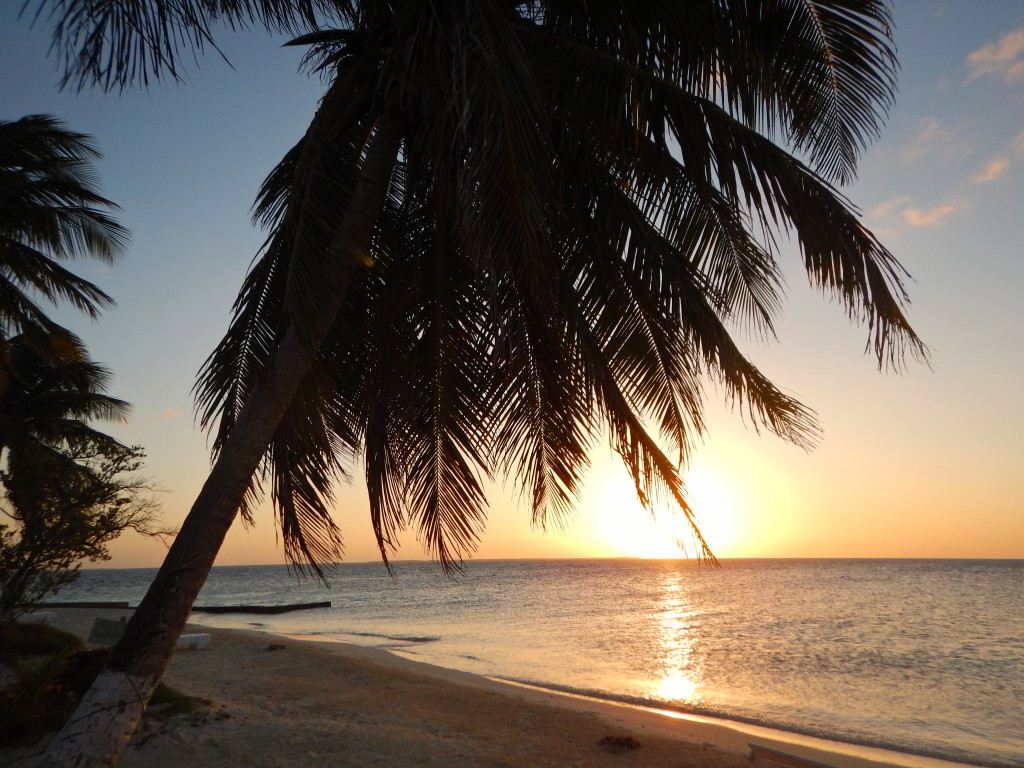 Tobacco Caye It's sort of funny when an island walkable within 10 minutes seems large. After visiting Rendezvous Caye, our second night on Tobacco Caye felt more lively, as the island has a bar, volleyball court and several accommodations.
Only a handful of people actually call the island home, so it's still very quiet unless at the outdoor bar (where you might hear some traditional drum music). 
For our last dinner, the crew cooked up a huge feast with tons of fish that we had caught during the day, creole shrimp skewers, scalloped potatoes, and even a whole lobster for each person!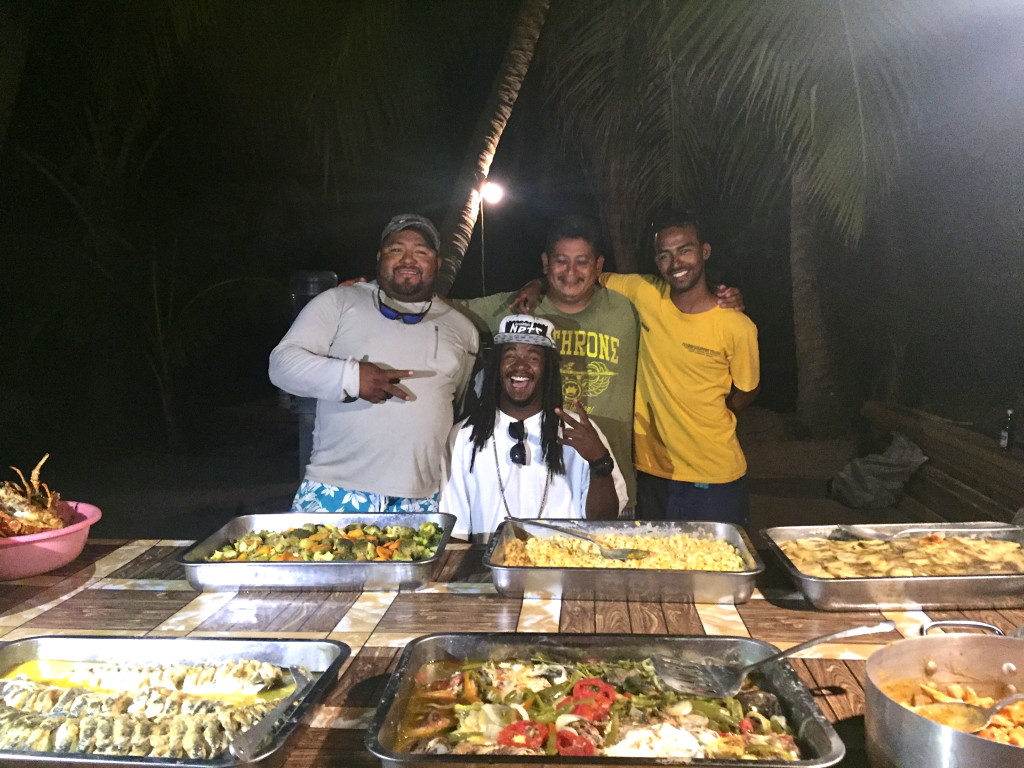 Throughout the trip, the weather was perfect… which is why most people went to sleep with the rain cover off of their tents our second night. You can imagine how hilarious it was when everyone in our camp was woken up at 3am to a full on downpour and had to scramble to get those rain covers on! At least it made for a good story!
Overall, the trip was super well organized, the meals were incredible and the crew was top-notch. They were welcoming, professional and very fun. I don't think I will ever hear certain raggae songs again without thinking of Shane belting them from the top of his lungs. For $350 per person, this all-inclusive trip is certainly worth it and we would absolutely do it again! (Note that rates will become $400 per person starting in November 2016).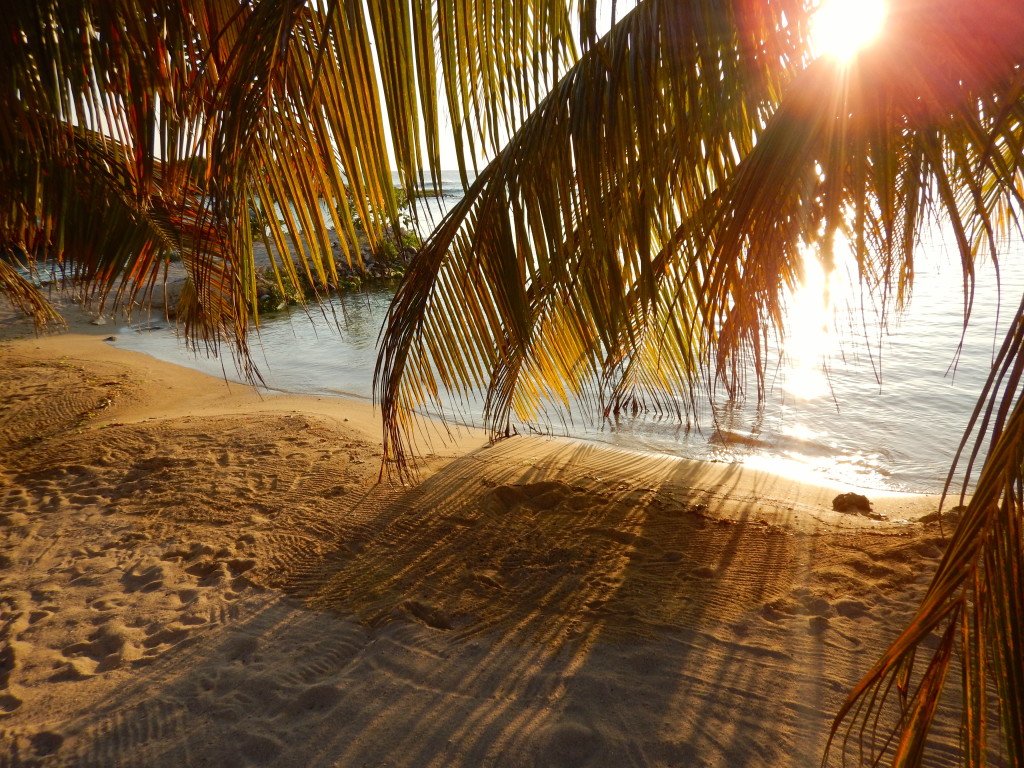 Although I was very ready for a shower by the end, it was bittersweet to get off the boat. It was such a fun experience and we enjoyed meeting new people from all over the world (Norway, Canada, Australia..). In fact, no one seemed to want it to end — everyone on the boat (minus the crew who immediately sailed back to Caye Caulker) met up that night in Placencia for dinner!
Know before you go:
There are no showers until the last night on Tobacco Caye, where you can take a quick cold shower to freshen up.
Don't bring much. We basically lived in our bathing suits, so besides a towel, a change of clothes and something warm for night, all you really need is sunblock, sunglasses, a hat and a few toiletries. We had a headlamp which was super helpful when finding the bathrooms on Tobacco.  All your other luggage (and your flip flops!) won't be seen until the end of the trip.
Expect a lot of raggae music on the boat. It was really fun and added to the 'rasta' atmosphere, but maybe not so fun if you don't like that genre of music. 
Plan to drink mostly rum (if you like to drink – there was no pressure if not). They make rum punch in huge water jugs and scream out 'Rum punch!' when it's time for a refill. There is no beer on board, but you can purchase beer at the bar on Tobacco Caye.
Trips depart Tuesdays and Fridays (weather permitting). Cheers!