What's better than taking a honeymoon? Taking a honeymoon AND a mini-moon! Since Nick and I aren't going on a honeymoon right away, we were excited to spend a couple of nights away for some R&R right after our wedding. Since it wasn't too far from where we got married, we decided to go to Walla Walla for a much anticipated stay at The Inn at Abeja. Honestly, we couldn't have picked a more perfect spot to unwind post-wedding… the place is not only picturesque and charming, but also incredibly serene.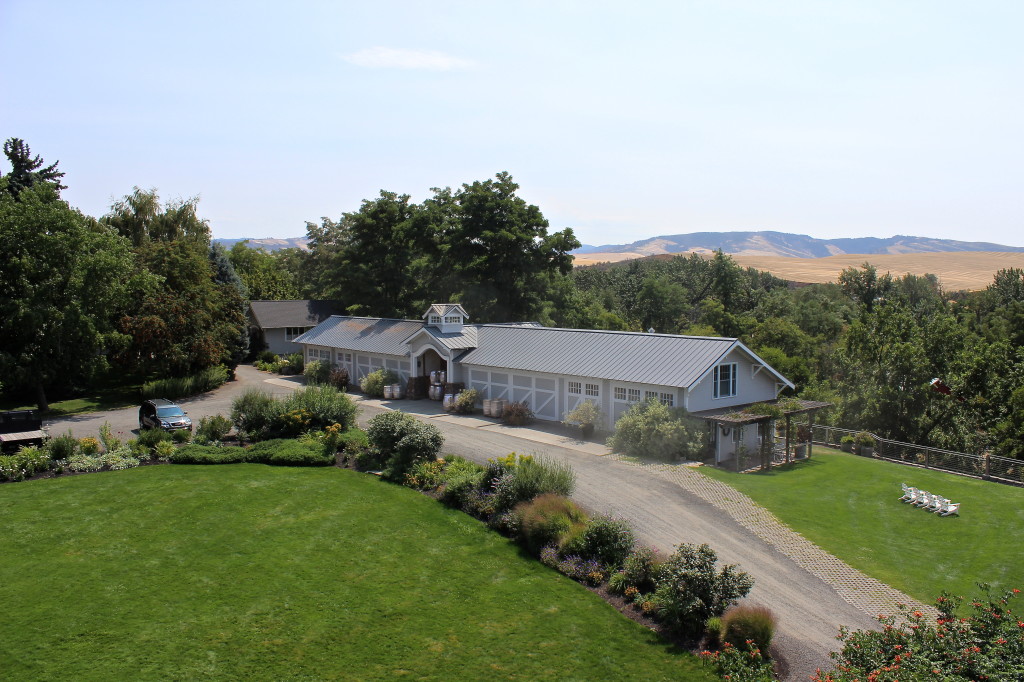 The Inn, which is located on a beautiful 32 acre property complete with grape vines, gardens and a creek, consists of several cottages and suites that were converted from a century-old farmstead. The wheat farm's original structures, built as early as 1903, were restored in the 1990s by the Finch family, who bought the run down property to transform it into The Mill Creek Inn. In the year 2000, Ken & Ginger Harrison, who had been previous guests at The Mill Creek Inn, purchased the estate and began restoring all of the buildings, even converting the old barn into a winery facility. Thus, Abeja was born, and the Harrisons have done a wonderful job making it the special place it is today!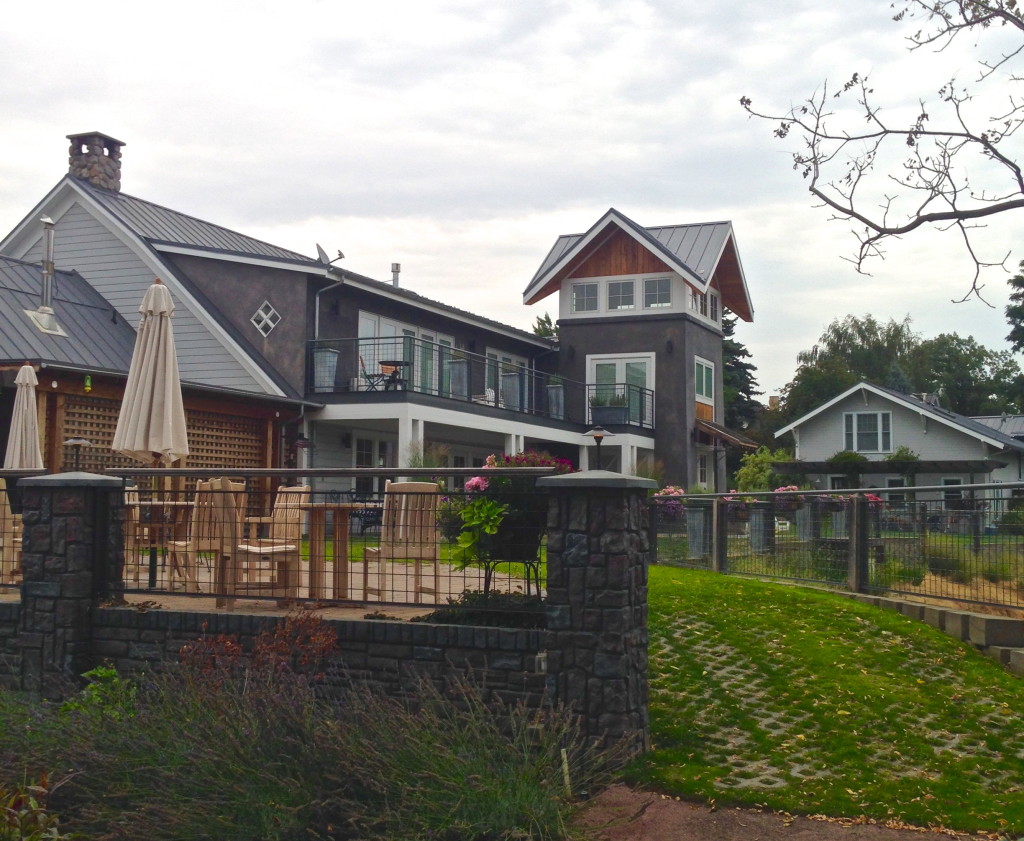 Abeja (Ah-Bay-Ha) means bee in Spanish, and the name was chosen to serve as a reminder of the simpler times when farming meant respecting the land and environment, and that, no matter how small, any change can make a difference. That same philosophy is carried throughout the Inn, which is apparent by the level of thought that goes into the smallest details — little things that will make your stay feel special and appreciated!
When Nick and I checked in, we were greeted by innkeeper, Mary Besbris, and assistant Liz, who welcomed us with big smiles and a glass of Abeja wine. The process was so personal and casual that it felt like we were visiting a home rather than checking in!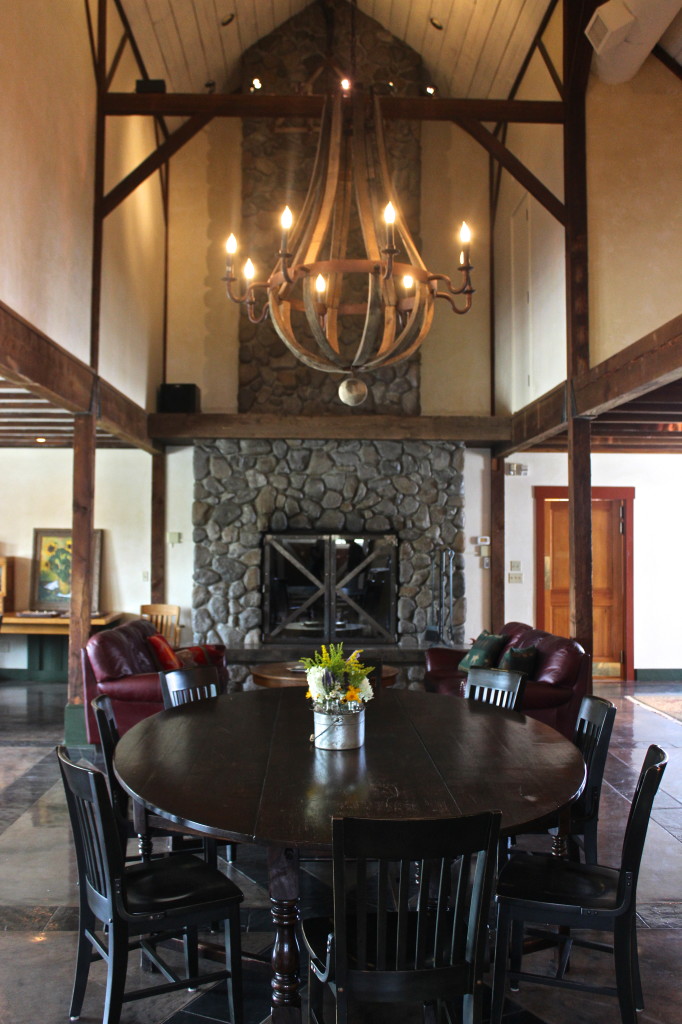 All of the rooms are varied in size and decor, some named after their use on the original farmstead. Yes, the 'Chicken Coop' was really where the chickens laid their eggs back in the day! You'll also notice the use of salvaged materials throughout the cottages, adding history and charm to each room. We happened to stay in the Locust Suite, named for the trees that are just outside its private terrace. We enjoyed drinking our coffee out there each morning, joined by our friendly daily visitor. This cute little kitty followed Nick around everywhere…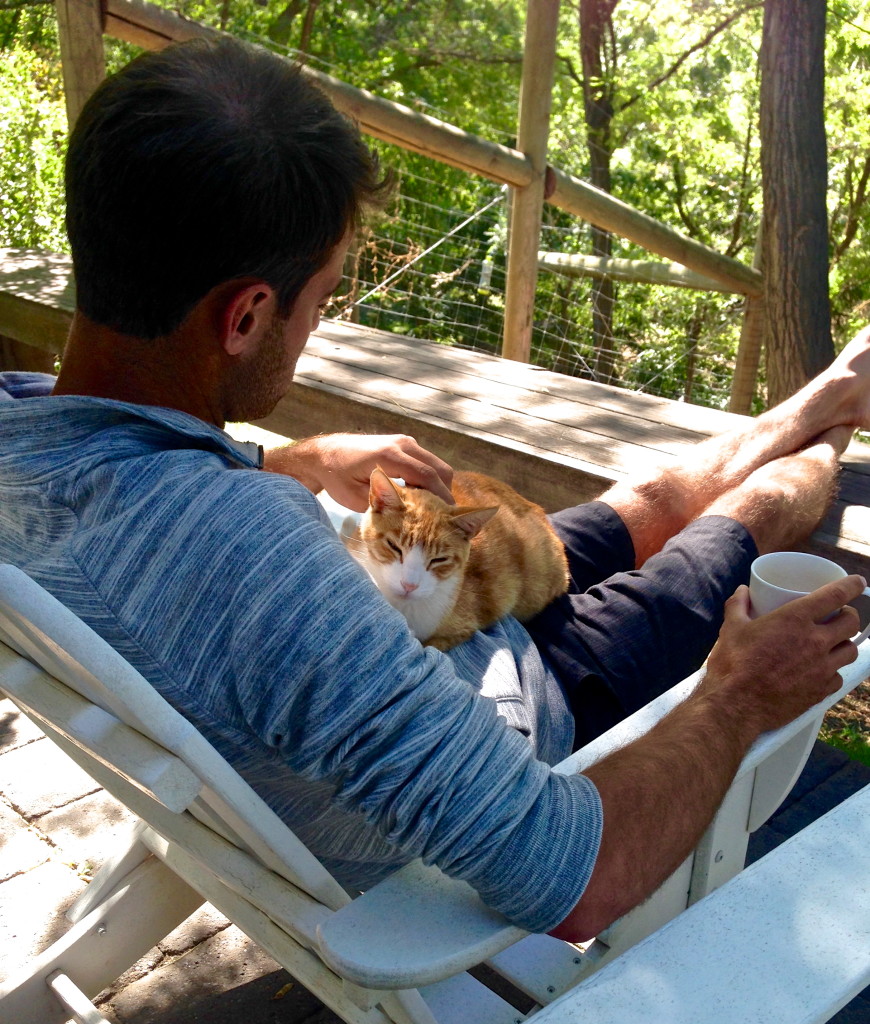 Inside the Locust Suite, the space is reminiscent of a cabin or den, with wood beams, leather furniture, and even a canoe hanging from the ceiling. Very comfortable, with lovely little details. It was great.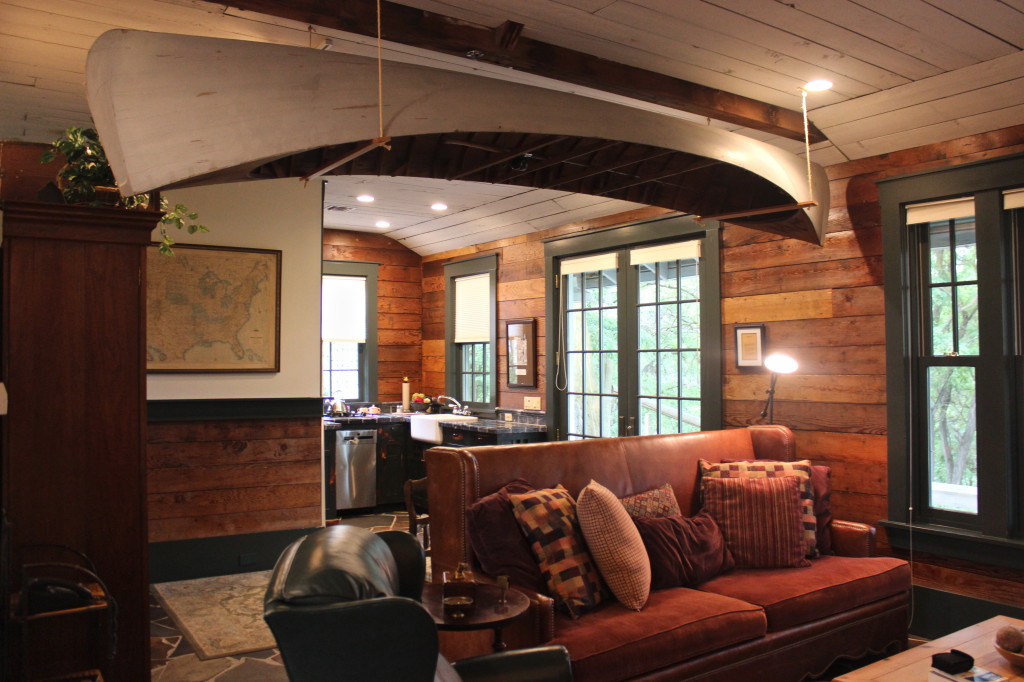 This room makes you want to curl up with a blanket and a fire, doesn't it?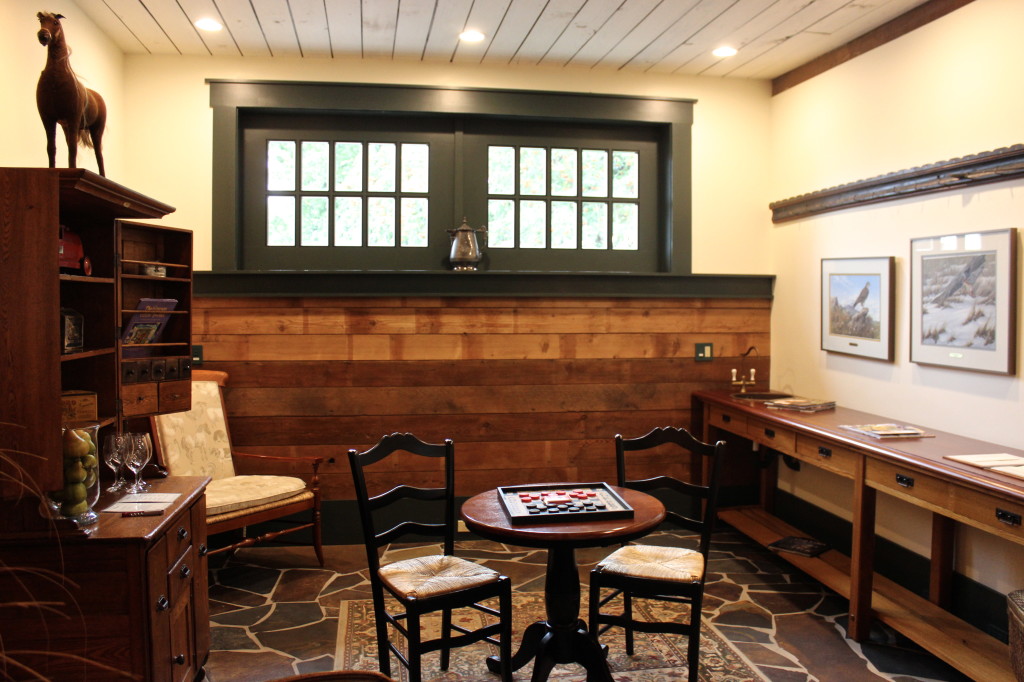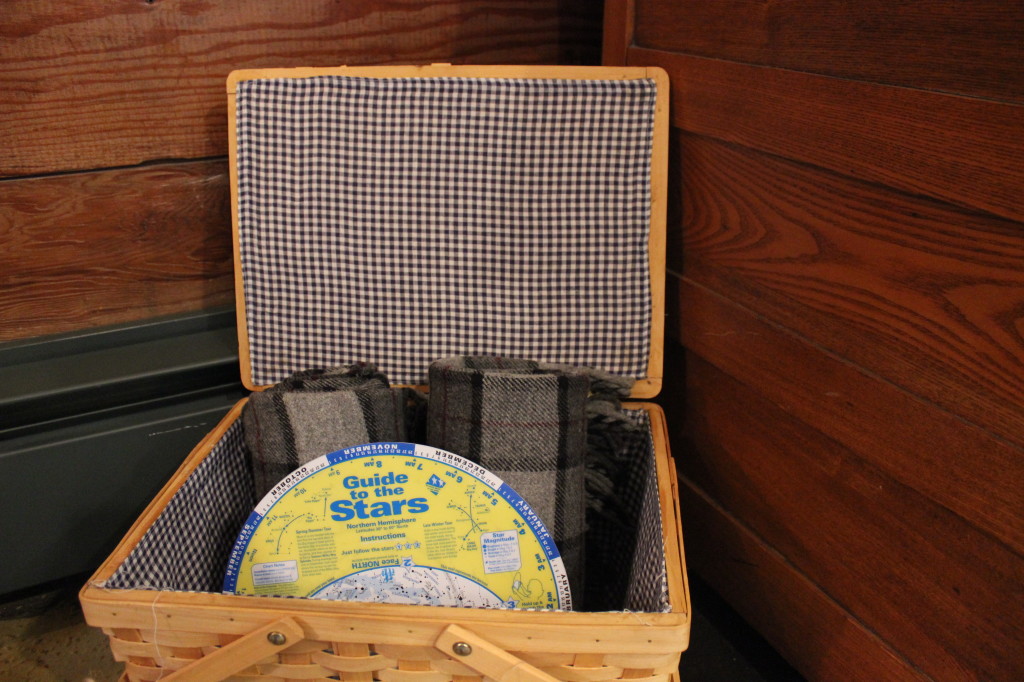 Have I mentioned the food? Breakfast is included with your stay, so don't miss the gourmet meal prepared by Mary each morning. Freshly squeezed orange juice, chocolate chip scones, Walla Walla sweet onion quiche with rosemary sausage… it's all local and seasonal, and the menu changes daily. A lot of the ingredients are grown in the onsite garden, too. It's perfection!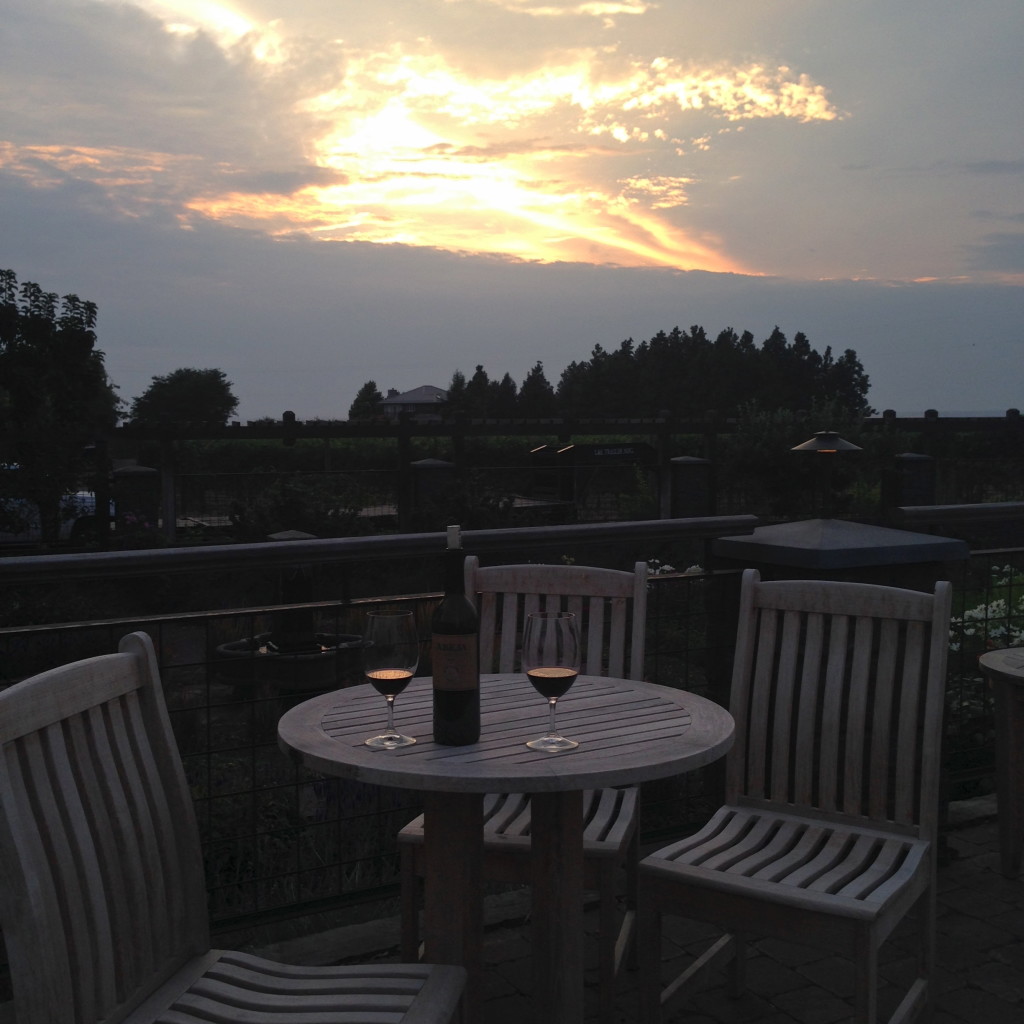 If you are looking for action, this is not the place for you. The Inn at Abeja is the type of place that encourages unplugging and unwinding, where you'll want to read a book in front of the fire, enjoy a leisurely nap in a hammock, or quietly take in the sunset over a glass of wine. It's super chill and quiet. We LOVED it. With all the craziness that comes with life these days, it's hard to find a place where slowing down is accepted and encouraged. Can't wait to go back one day!
Pin it!