While driving north on the 101 from Santa Barbara, it's easy to pass Los Alamos and not even realize it's there. Though the town is very small with just one main street, this one time stagecoach stop 50 miles north of Santa Barbara is now a bonafide foodie destination. Yep, this sleepy little western town has been revamped over the last few years, and no visit to Santa Barbara wine country is complete without a meal or two spent here. Better yet, stay a night or two. I promise you'll find plenty to do!

Don't get me wrong… I adore living in a place where many people vacation. Santa Barbara is amazing. But sometimes I just want to get outta dodge, so to speak, be it for a day trip or weekend away. Los Alamos has become our go-to place for doing just that. It's not only chock full of destination-worthy restaurants, but it's got a certain authentic charm that's hard to beat. Here, you can savor fresh pastries in what was once a gas station and drink beer in the former post office. Though one of my favorite places, Bell Street Farm, just closed its doors (more on what's replacing them soon!), there are plenty of great places to eat and drink around town. I guarantee you'll be filling every moment with something delicious!
ULTIMATE GUIDE TO EATING AND DRINKING IN LOS ALAMOS, CA
Where to Eat
Bob's Well Bread
No stop in Los Alamos would be complete without breakfast at Bob's. Owned by former Sony executive, Bob Oswaks, the restaurant is set in a converted 1920s gas station. Get there early to enjoy the fresh selection of next-level pastries, breads and breakfast items, like loaded avocado toast and breakfast sandwiches served on homemade english muffins. There's a rotating list of daily specials, too — think short rib paninis and insanely delicious quiches. The huge outdoor patio is a great place to soak up the early morning sunshine. Inside, enjoy watching the endless line of happy people patiently waiting for a taste of Bob's bread. Bob's Well Bread
Full of Life Flatbread
Everyone, and I mean everyone, loves the flatbreads that owner Clark Staub has been churning out at his uber popular spot since 2003. Each flatbread shines with locally-sourced ingredients (some even from the onsite garden) atop homemade dough crisped up to perfection in the massive 900-degree wood-fired oven. The pizza toppings range from simple (cheese and herb) to unique (date and bacon with smoked leek sauce), but everything is delicious. There's also a great selection of fresh salads, non-pizza mains, and desserts. Full of Life Flatbread
PICO Los Alamos
Owners Will Henry and Kali Kopley, along with Chef Drew Terp, have made PICO a welcoming place to enjoy delicious wine country comfort food. The staff's awesome, the food is off the charts, and the cocktails and wine list can't be beat. Not only that, but everything is made fresh and in-house, including the hot sauce, smoked sea salts, and ice cream. OOOOh, that ice cream. Plus, they offer fun happenings, like live music, Blind Tasting Fridays, Burger Night Sundays, and special cooking classes with the Chef. It will likely become a new favorite destination, whether you're a local or not! PICO
Plenty on Bell
Plenty on Bell serves a delicious breakfast, lunch, and dinner, with menus that include fresh, healthy, and slightly indulgent items. Popular dishes include Roast Chicken and Bread Salad — an homage to the roast chicken at San Francisco's Zuni Cafe (yes!) — and the Banh Mi with slow cooked pork and pickled vegetables. Yum! Plenty on Bell
Valle Fresh
This catering company has a tasting counter inside Babi's Beer Emporium, where you can order a variety of tasty tacos. The slow braised pork belly and tri tip tacos are the most popular, but you really can't go wrong with any of them. Especially because the fresh, handmade corn tortillas are some of the best. Wash it all down with a beer and you're set! Valle Fresh
Where to Drink
1880 Union Saloon
The hotel may be only available for private events, but the 1880 Union Saloon is a 19th Century western dive bar that everyone will enjoy. One step inside and you'll be transported to a different era. Post up to the bar for a bloody mary or stiff craft cocktail, or play a round of pool in the back. The soup of the day is bourbon (per the menu), so you know you're in for a treat! 1880 Union Saloon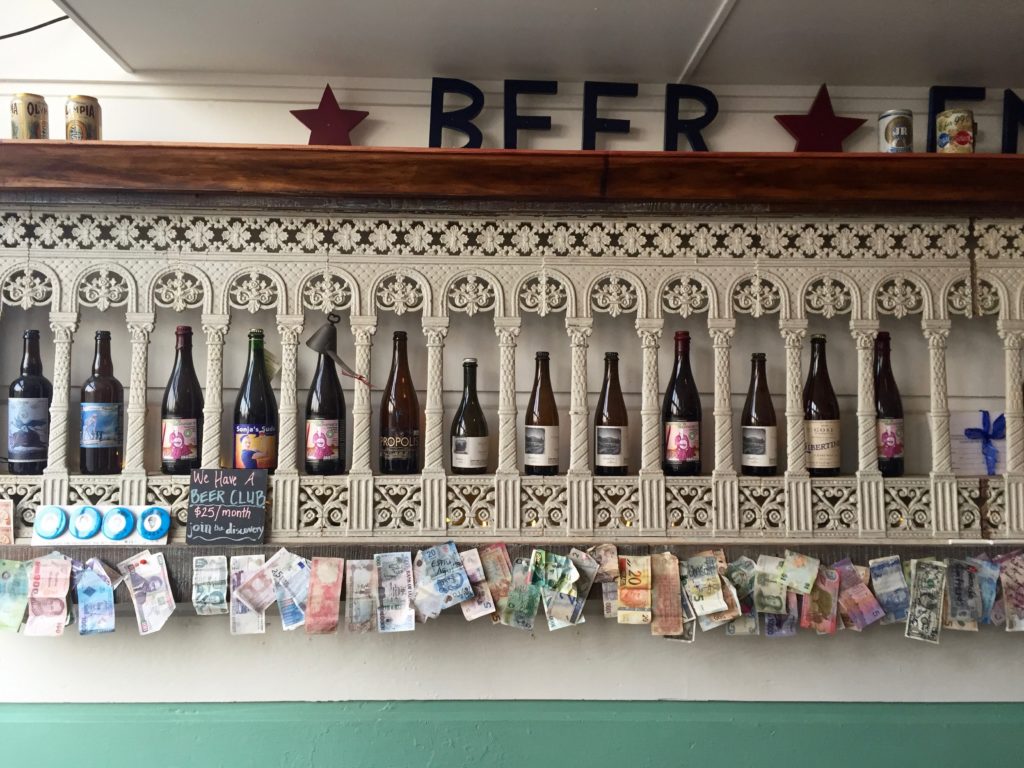 Babi's Beer Emporium / Casa Dumetz Wines
Beer lovers will love the selection at Babi's, where a variety of beers are on tap and even more are offered by the bottle. Next door is Casa Dumetz, where the super personable Sonja Magdevski serves up her selection of Santa Barbara wines, including citrusy Viognier, red fruit-forward Grenache, and rich red blends. Casa Dumetz
Municipal Winemakers
Muni's second location is a small 'wine shack' in the center of the Alamo Motel's grounds. In the summer, grab a glass of crisp Chenin Blanc and enjoy lawn games or an outdoor movie on the lawn. In the winter, cozy up with Grenache next to the outdoor fire pit. It's always a happenin' spot. Muni Wine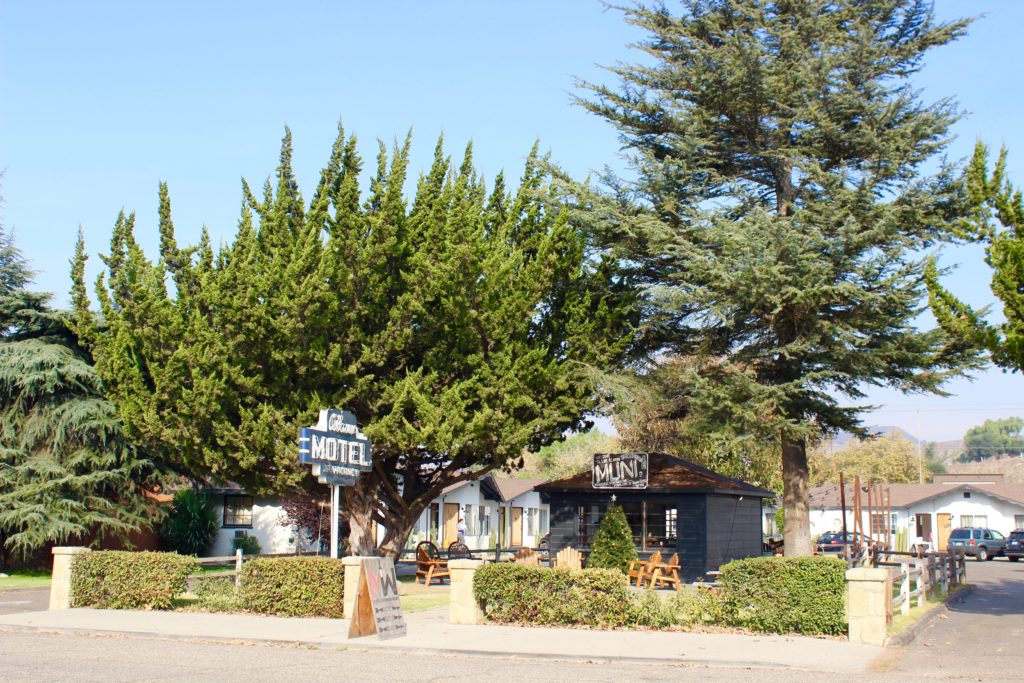 Where to Stay
Alamo Motel
The Alamo Motel is a 1950s motel reinvented by the hospitality group, Shelter Social Club. Its minimalist, rustic ambiance is dotted with modern ranch details, and though it may be on the bare-bones side, this cool boutique getaway spot perfectly fits the offbeat, western vibe that makes Los Alamos special. Alamo Motel
1880 Union Hotel
Built in 1880, the original hotel burned down but has since been rebuilt and restored, continuously operating as a hotel and saloon from the beginning. Only available for private events and weddings, if you do get a chance to stay here, you will love the authentic Old West vibe mixed with modern luxuries. Expect historical communal spaces, spacious rooms with ornate beds and elaborate chandeliers, and secret doors. This landmark hotel is deeply rooted in history and makes for a memorable place to rest your head. 1880 Union Hotel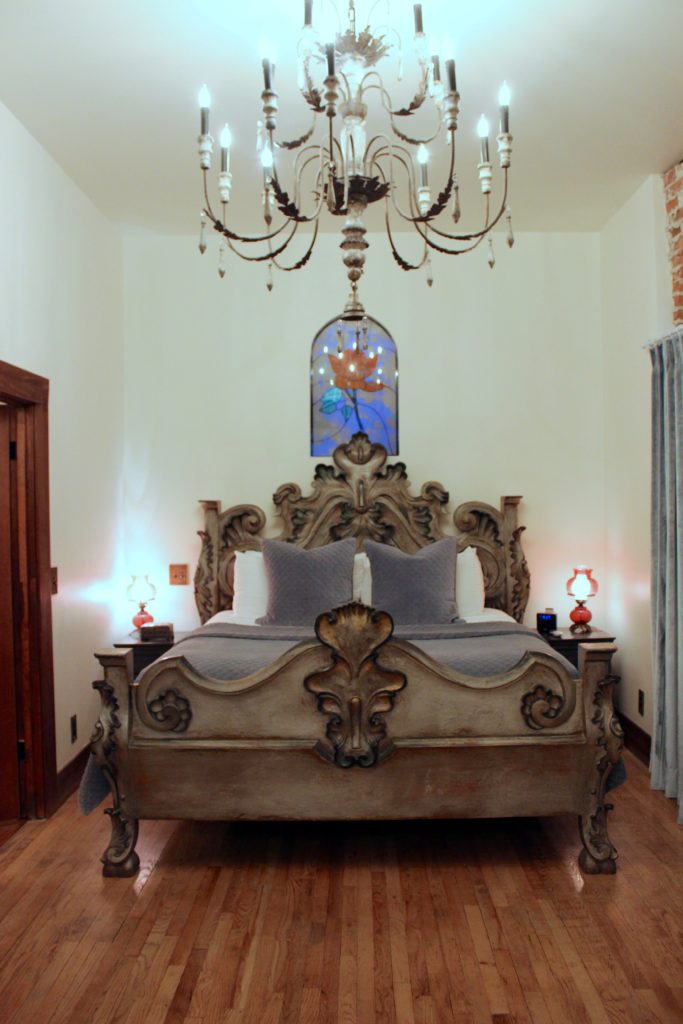 Victorian Mansion B&B
If fanciful rooms float your boat, the renovated 1864 Victorian Mansion is for you. The six rooms feature different themes (50s drive-in, pirate ship…) with luxury linens, in-room hot tubs, and fireplaces. Each morning, you'll get a hot, gourmet breakfast delivered to your suite, too. The Vic
Guest House / Airbnb
While Los Alamos provides an eclectic mix of places to stay, it's definitely worth checking out Airbnb. We've stayed at the adorable PICO guest cottage before, which is comfortable and spacious. Located in the restaurant's back garden, it also happens to be steps from the restaurant's food, might I add. Which, I guess can be convenient or dangerous, depending on how you look at it! There's also the Cottages at Bob's Well Bread, with two guest rooms behind the bakery. Again, convenient or dangerous, depending on how hungry you are!
Shop for antiques, eat a great meal, and pop into one of several tasting rooms… whatever you do, one thing's for sure — Los Alamos is a small town big on flavor. I'm already planning my next visit back. Have you been? What are your favorite places?