After spending time in Carmel/Pebble Beach for my close friend's wedding this past weekend, Nick and I decided to make a stop in Paso Robles for a quick wine tasting on our way back to Santa Barbara. It was a beautiful day, so why not go exploring instead of spending 4 straight hours in a car? Again, any excuse to try new wines in a new place is a good idea in my book. I had never tasted in Paso before, just driven through, but was surprised with just how many wineries there are now. To think that in the early 1990s there were only 20 or so wineries and now there are 200!
We decided to head to L'Aventure Winery. I had heard about this winery not too long ago and was curious to see what types of wine a French winemaker was making in a California wine region like Paso, once known for its really jammy over-the-top reds.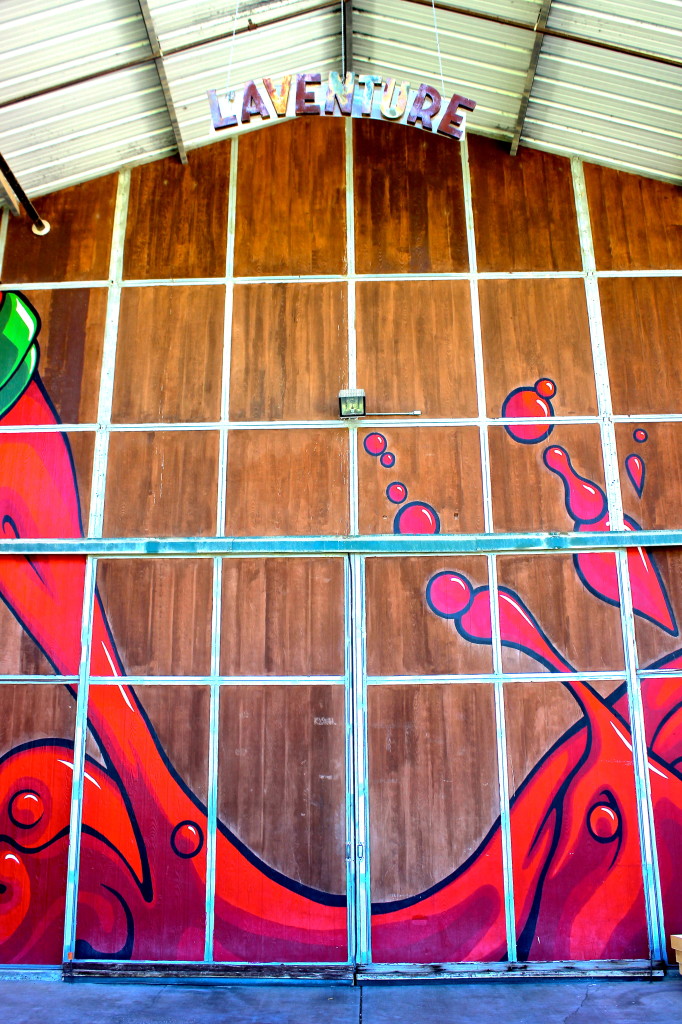 L'Aventure Winery is owned and operated by Stephan Asseo, who is also the winemaker. Having started winemaking in his home country of France over 30 years ago, Stephan made his way to Paso Robles in the 1990s in search of a great place to produce his own wines. It was in Paso that he fell in love with the terroir (everything that gives character to the grapes – climate, soil, geography, etc…) and began his real adventure in winemaking, hence the name "L'Aventure." All 58 acres of his vineyards are hand planted, the grapes hand-picked and even hand-sorted. Given the care and effort spent growing and sourcing the grapes, the wines are, not surprisingly, very terroir driven (having a sense of place), with balance, intensity and longevity.
The winery itself is a bit off the beaten path (you have to go on an unpaved road for a little while), but once you drive past some beautiful scenery, you'll see it. It's actually hard to miss with its giant painting on the front (it's of wine being poured out of a bottle). The tasting room is small, but the staff are friendly and knowledgeable. There's also a nice outside area should you want to buy a bottle and stay awhile after your tasting…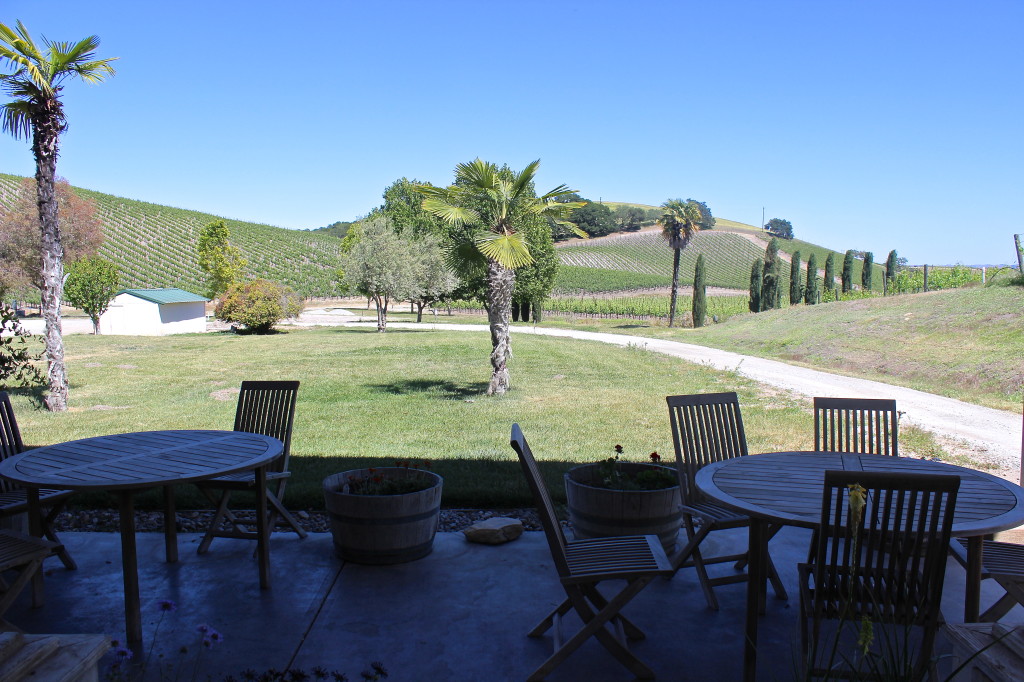 The day we visited, there were only three wines available to taste, starting with the 2013 Rosé ($25).  Made with 39% Syrah, 27% Grenache, 26% Mourvèdre and 8% Petit Verdot, the wine only spent 10 minutes on the skins. It had nice strawberry and watermelon notes with crisp acidity. Perfect for a warm day, and quite possibly a great rosé for non-rosé drinkers. Next, the 2012 Optimus ($45), a blend of 53% Syrah, 38% Cabernet and 9% Petit Verdot. Rich with mushroom, game and violet aromas, the wine had concentrated dark fruit on the palate and a lengthy finish. I really liked this wine, and if it ages a few more years some of the slightly bitter tannins will mellow out and this will be killer. Seems like a long time, but L'Aventure wines are meant to be cellared for a few years. This particular wine could benefit from about 5-10 more years of aging.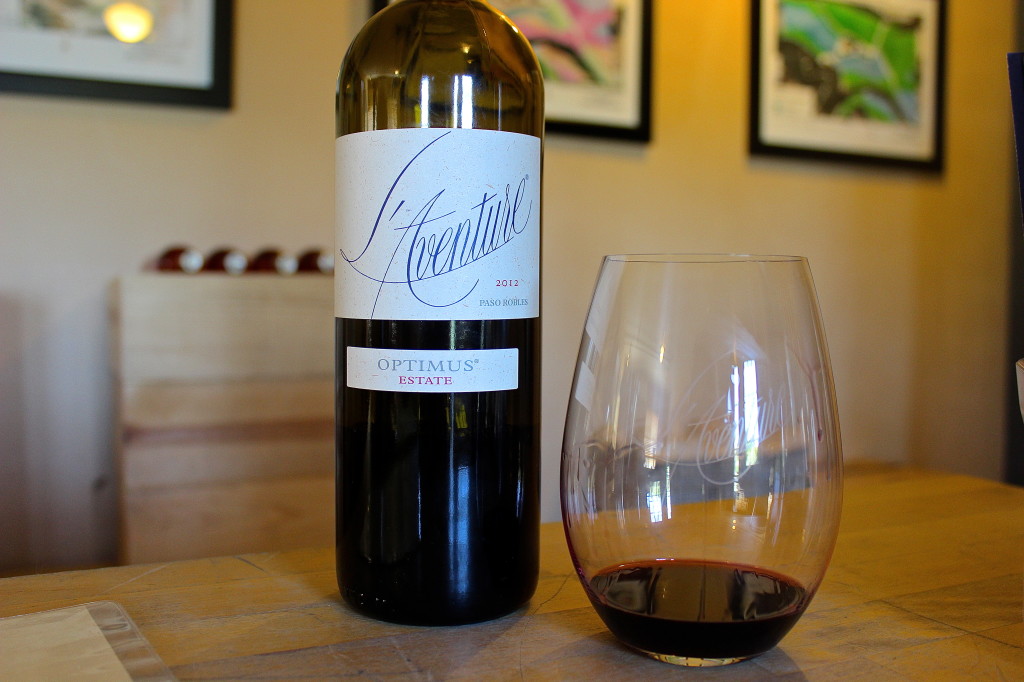 Lastly, the 2011 Côte a Côte ($85). Also a blend (notice a trend?), this wine is made up of 40% Syrah, 38% Mourvèdre and 22% Grenache. Wow, this was good. It smelled of raspberry jam and burnt vanilla with a hint of dark, bitter chocolate. With black fruit and earthy flavors, it was decadent, smooth and tasty. This will be stellar in a few years (if you can wait that long!).
After our tasting, the girl pouring our wine gave us one last 'bonus' taste. She wanted us to compare this bonus with the Côte a Côte to see which we liked better. The bonus wine had aromas of root beer and dried cherries, tasting more aged than the Côte a Côte. Delicious, but not quite as good. Turns out what we were tasting was the same vintage of this Côte a Côte wine, but the latter had been opened a day versus an hour like the first. So cool. It just goes to show you the ageability of these wines…
The wines aren't cheap, but if you're looking to add to your wine cellar collection it's definitely worth picking up a few bottles. Or, worth seeking out if you're just passing through Paso Robles on your way home from a wedding. Fantastique!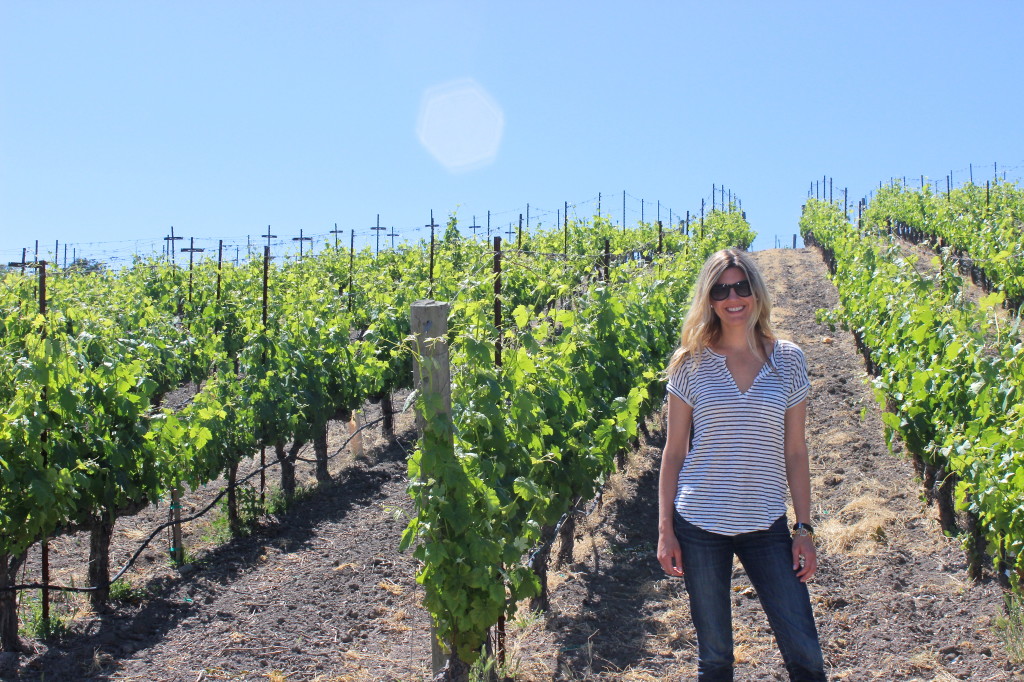 **Winery Notes**
Open: Daily 11-4pm; Appointment Only
Tasting Fee: $15
Phone: 805.227.1588
Location: 2815 Live Oak Road – Paso Robles, CA
Case Production: 5,000 – 7,000 cases