Tasting rooms aren't hard to come by in Sonoma's downtown square. Wine tasting is one of the main draws of the area, after all. What you won't find, though, is anything that compares to the charming and historical Adobe at Three Sticks Wines. Step inside The Adobe and you'll be transported back in time… quite literally! The building is from the mid-1800s. Of course, it's since been renovated by the Three Sticks folks, but is such a unique place to taste that you won't want to miss it!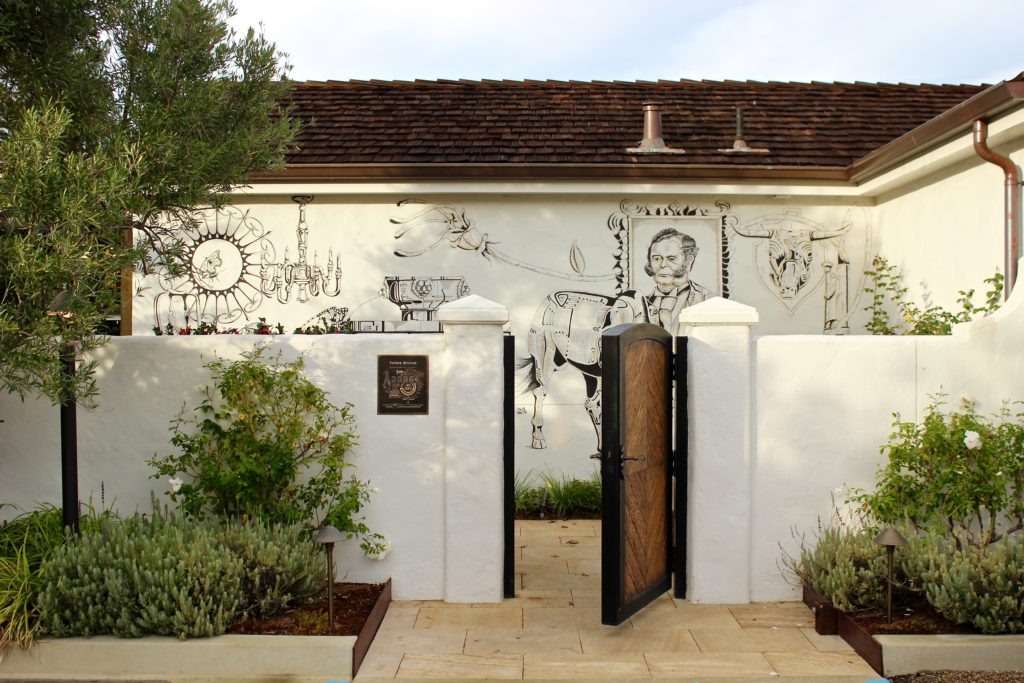 THE ADOBE
Located in downtown Sonoma just off the square, The Vallejo-Casteñada Adobe (built in 1842) is the longest occupied residence in Sonoma. Although it's had several owners throughout the years, in 2012 it was purchased by Bill and Eva Price, owners of Three Sticks Winery. With the help of designer Ken Fulk, as well as several architects and archaeologists, the structure was completely retrofitted while preserving its historic significance. They made the building earthquake proof, but no changes were made to any walls or ceilings. The result is a perfect balance between old and new, mixing Spanish influences with modern touches in a relaxing, welcoming space.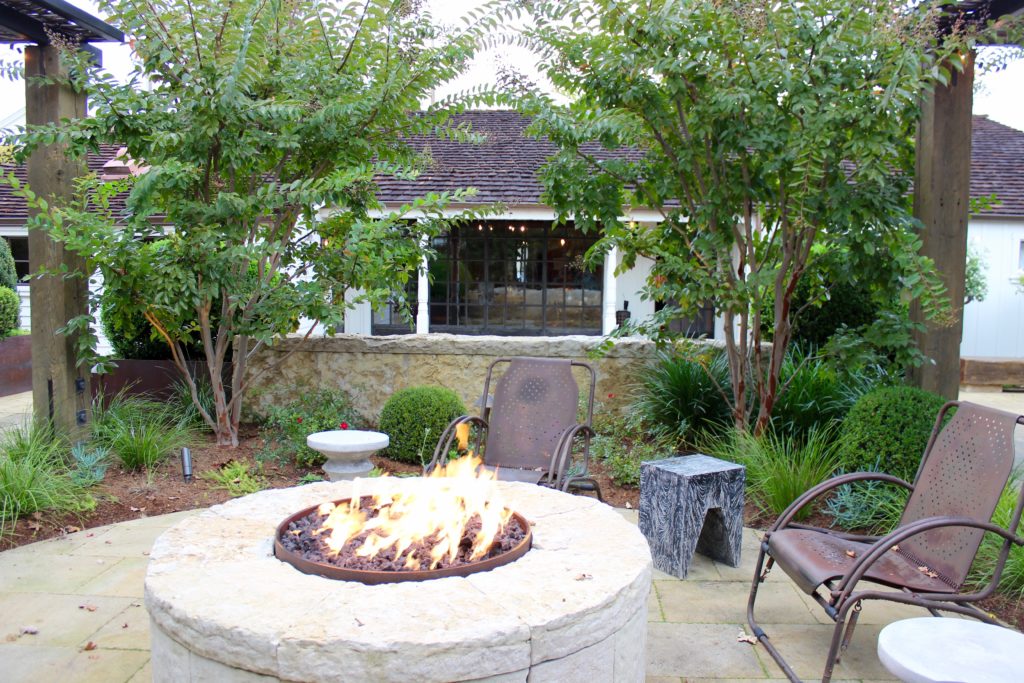 TASTING OPTIONS
I'd been wanting to visit Three Sticks Winery ever since I tried the wines at World of Pinot Noir earlier last year. So, on a recent trip to Napa, my friend Robin and I made a point to head over to Sonoma to visit Three Sticks. As tastings are appointment only, we were glad we planned ahead! 
There are several tasting options offered, including a 4-wine current release tasting and 7-wine current and library tasting. If you're hungry, you can opt for the food and wine pairing experiences, part of a partnership with El Dorado Kitchen next door. Those range from $85 for 5 bites with 5 wines to a $200 per person private 3-course luncheon. Needless to say, you've got options!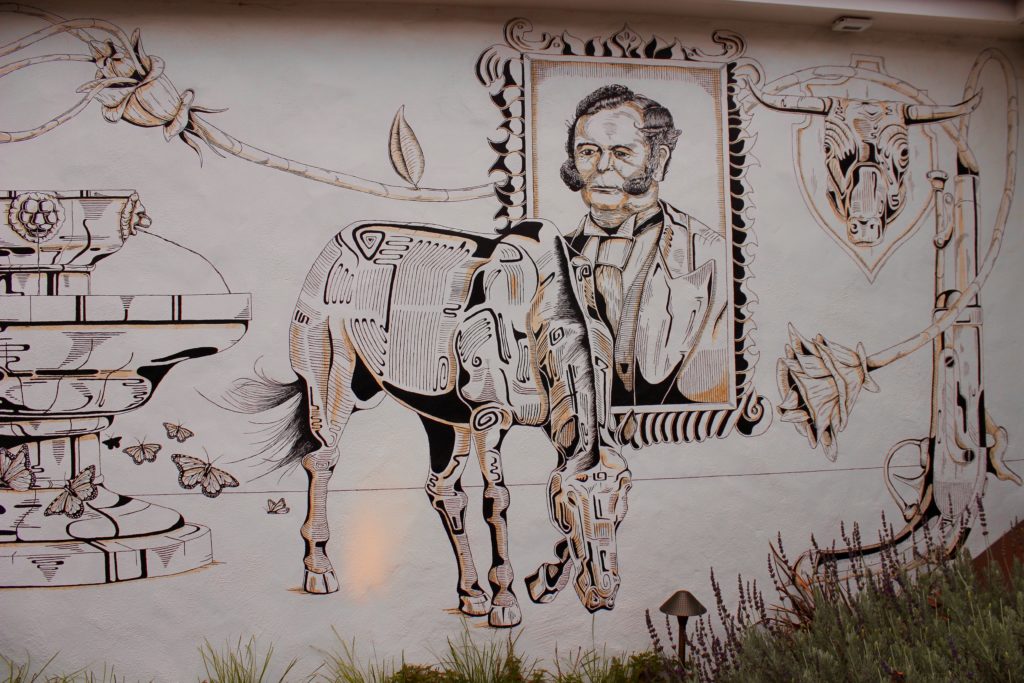 ADOBE TOUR
When you step inside the Adobe, you'll be greeted by a large mural at the entrance by artist Rafael Arana. Depicted are Monarch butterflies, California poppies and General Vallejo, who owned the ranch where the Adobe was first constructed. The educational tour continues with historical details about the original building and renovations, which we enjoyed with a glass of Three Sticks' Casteñada white blend.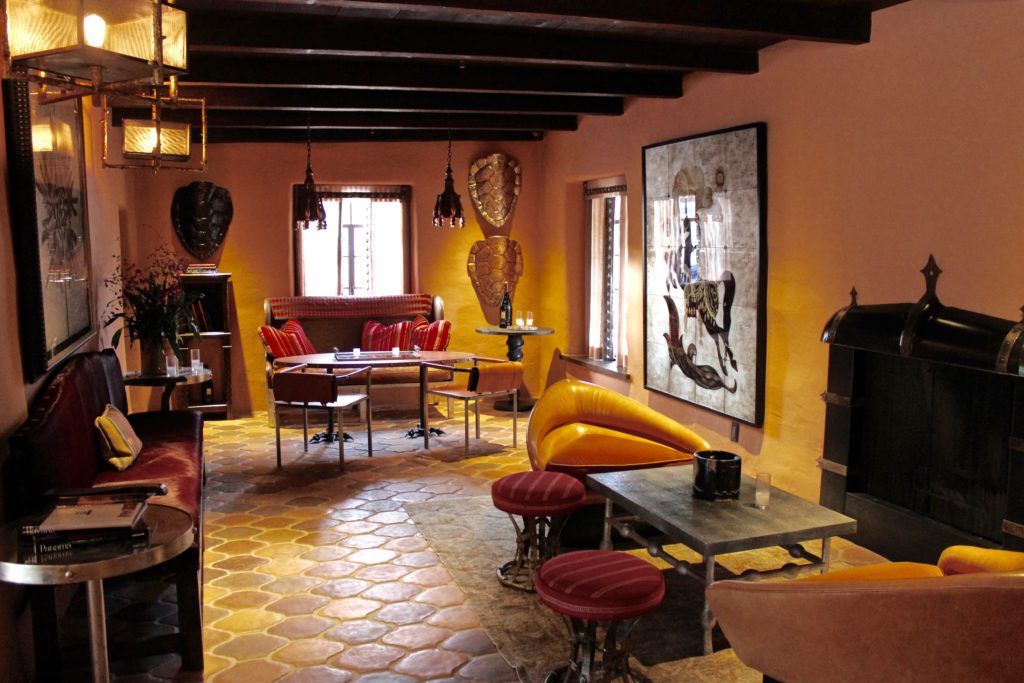 Inside, we toured the main living area with its mid-century decor and original ceiling beams, then checked out the converted bedroom which is now a reception area. Each room is decorated beautifully, but I have to say some of the most impressive areas were the bathrooms! With decorative mirrors and elaborate wallpaper, these are photo-worthy washrooms for sure!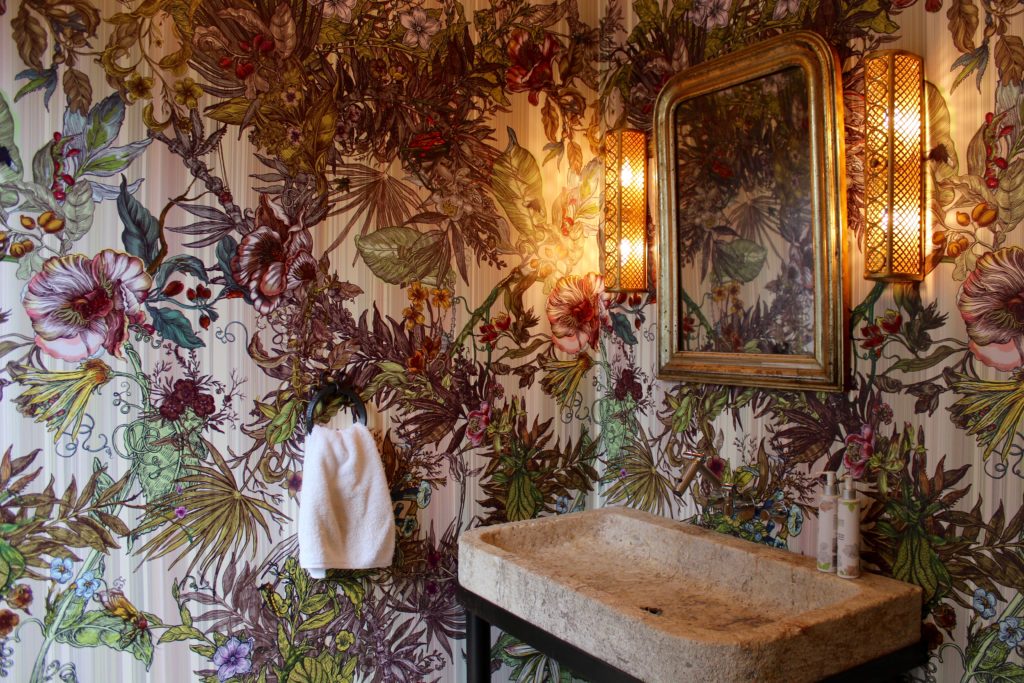 Outside, we ventured around the lovely grounds designed by Landscape Architect Penney Magrane. She added some modern touches to the area while preserving many of the historical plantings from the original garden.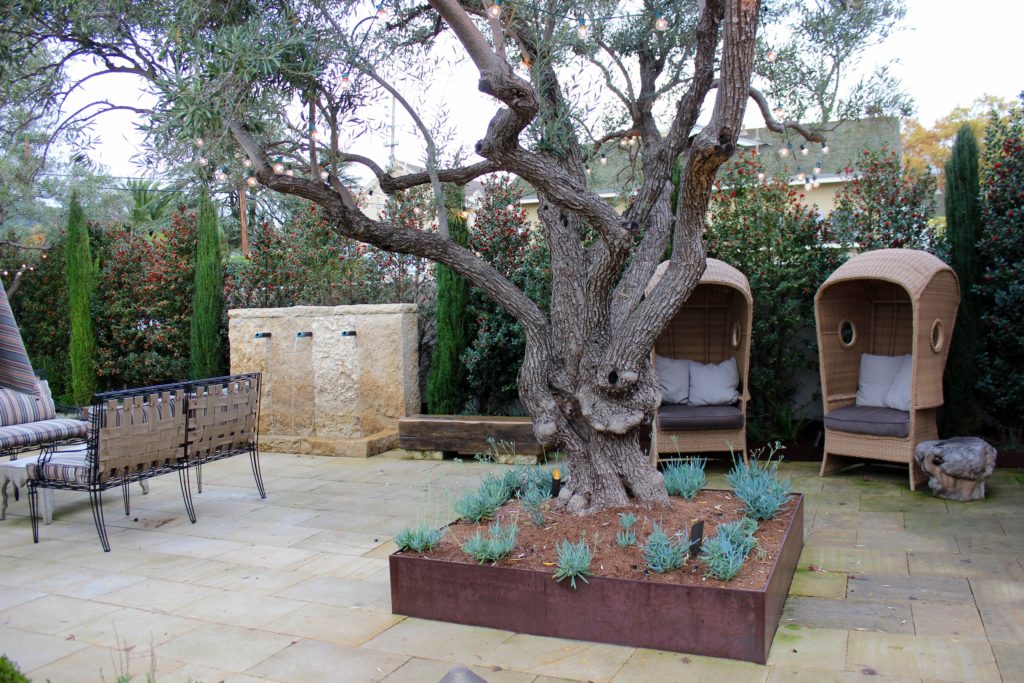 THE WINE
Specializing in small-lot Chardonnay, Pinot Noir and Cab, Three Sticks Wines was established in 2002. Sourcing fruit from the volcanic soils of Durell Vineyard in Sonoma, as well as a few top vineyards in Santa Barbara, Bill and Eva Price have always taken special care to choose vineyards that will translate into highly expressive wines. I'm a big fan – the wines are fantastic.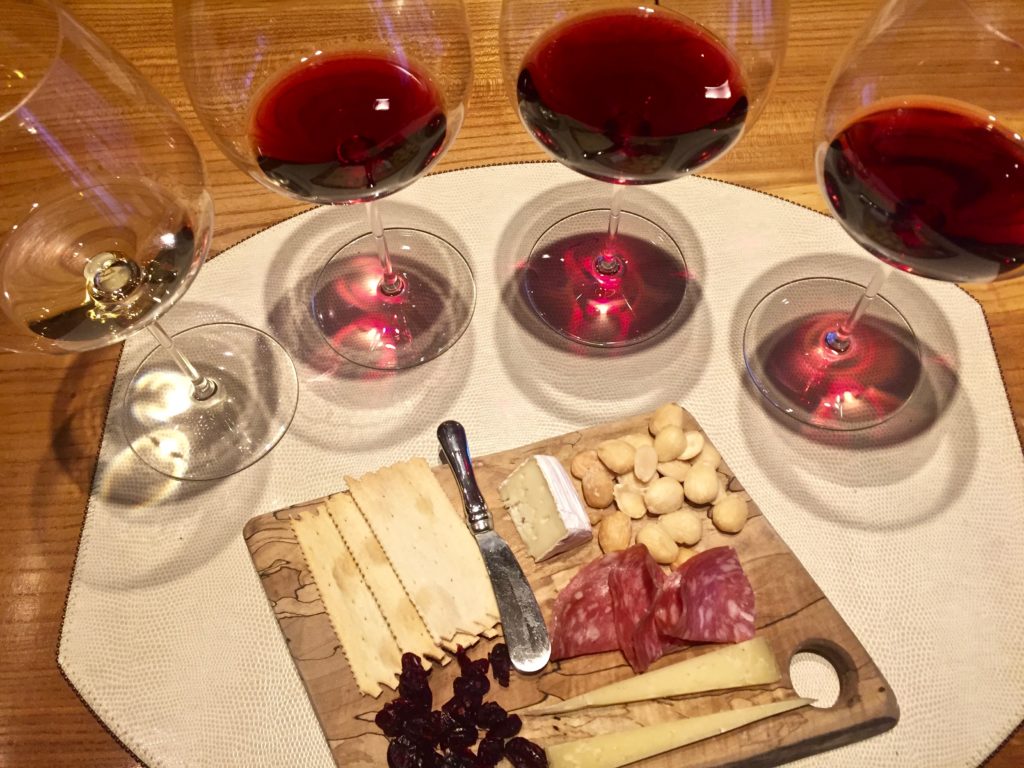 For our tasting, Associate Winemaker Ryan Prichard joined us, leading us through one Chardonnay and three Pinots. We started with the 2014 Durell Vineyard Chardonnay ($48). My friend and I were definitely impressed with the complexity of this bright, citrus-laden Chard. Aged in 100% neutral French oak, generous minerality and a silky mouthfeel lead to a lengthy finish.
Next, we sampled a few Pinots, including the 2014 Russian River Pinot ($60). Showing red fruit and cola aromas often found in wines of this region, it's a lovely wine. We also tried the 2014 Sta. Rita Hills "The James" ($60), named after Bill's son. With notes of warm spices and red fruit, this wine has a velvety finish that leaves you wanting another sip. Delicious!
A visit to The Adobe at Three Sticks Wines is a must. All of the wines show great finesse and drinkability, so that should be reason enough. But, add in historical ambiance and friendly staff, and The Adobe at Three Sticks Wines will likely be your new favorite tasting room in Sonoma!
---
Special thanks to the Three Sticks Wines team for hosting us during our wonderful visit. And thanks to Ryan Prichard for tasting the wines with us! As always, all opinions and photos are my own.
Pin it!