One of my favorite things about writing a wine column in the SB Sentinel is having an excuse to meet with different people in the Santa Barbara wine industry, especially those who are doing what they love on their own terms. Recently, I met with winemaker Mike Roth, one half of the small Santa Barbara County wine label, Lo-Fi Wines, which he established in 2013 with longtime friend Craig Winchester. Lo-Fi Wines is a partnership between two friends who believe that wine should be enjoyed with food, on any given day, without having to spend a fortune. Kudos to that!
Originally, Mike wanted to be a chef, but while working at a wine shop during college in North Carolina, he became so interested in wine that he decided to move to Napa after graduation to pursue it as a career. There, he worked at well-known labels such as Saddleback and Grgich Hills before moving to the Santa Barbara area. Several years later, he became the head winemaker at Martian Ranch and not long after, his close college friend, Craig, joined him as the assistant winemaker.
Together, Mike and Craig gained notoriety for producing a fresher, more delicate and low alcohol style of wine, which they've continued with Lo-Fi Wines. To keep that freshness front and center, they use a more minimalist/natural approach to winemaking, such as shying away from yeast and added tannins and utilizing little to no sulfur. They also use neutral oak and carbonic maceration (a process for fermenting whole grapes without the use of yeasts) to keep that raw freshness.
The philosophy behind Lo-Fi is that wine is a lot like music, hence the two deciding to name the label after a musical term (low-fidelity, aka lo-fi, is a term for a technical flaw in a sound recording). You'll also notice the label design pays homage to an old school record.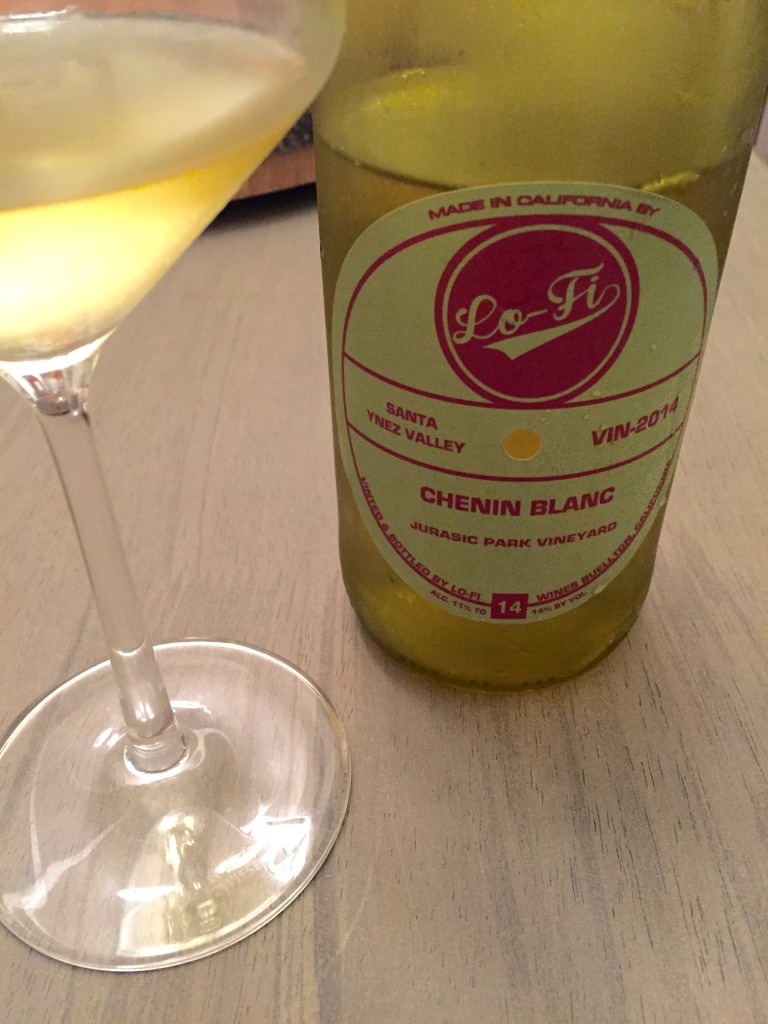 Just like music, they believe wine can be filled with "resonance, distortion, simplicity, modesty, intimacy and ingenious integrity of the natural process." For Lo-Fi, the goal isn't to create wine that is too polished or perfect, but rather, wine that embraces its more natural, raw expression. In a world of wine scores and the quest for perfection, it's an admirable approach to winemaking and one that is garnering them lots of good attention! In fact, Mike was named one of the SF Chronicle's Winemakers to Watch in 2015.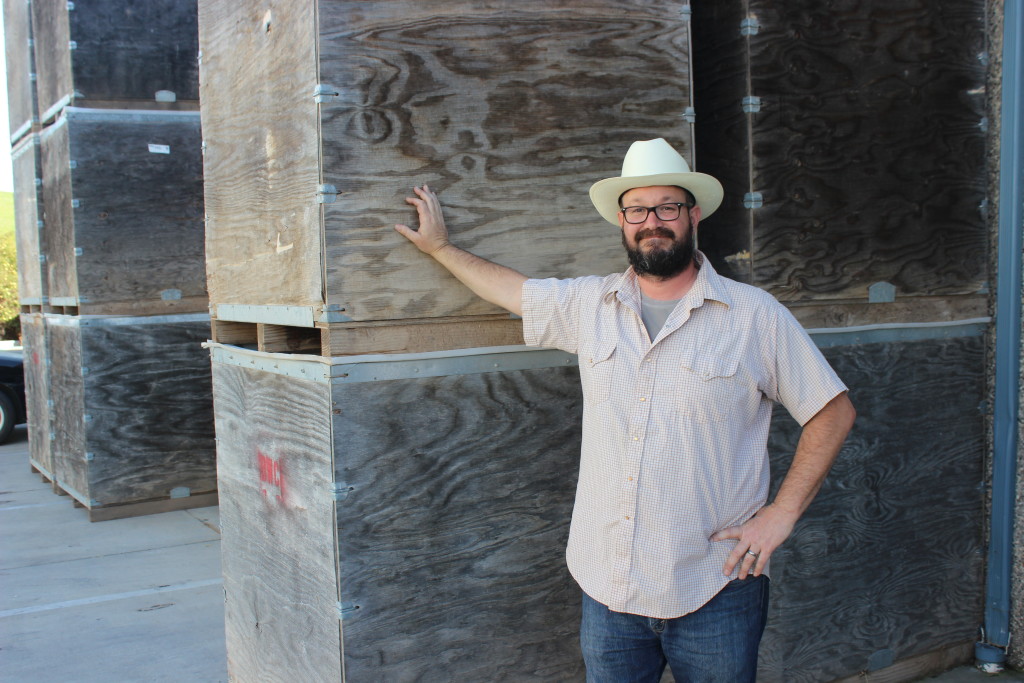 When I met with Mike at the space in Buellton he and Craig share with other winemakers (FYI – they don't have a tasting room), I got the sense that they are serious about making wine but don't take themselves too seriously. That's also evident from the cheeky tasting notes listed on their website: "The wine reminds me of a Jersey beach fire," and "The wine tastes great." Gotta love it.
Lo-Fi wines, including varietals like Chenin Blanc, Cabernet Franc and Cinsault, aren't the types of wines that are meant to be laid down for years; instead, these lend themselves to everyday drinking. Not only are the wines affordable (bottles range between $23-$28) and natural, but the wines are interesting because they don't taste identical to every other bottle out there. They're a little bit funky, earthy and raw, but they're cool because just like a vinyl record, they're each unique. Cheers!