About a year before I moved back to Santa Barbara, I was in town for my grandpa's 90th birthday and paid a visit to The Funk Zone for the first time. Back then, I couldn't believe my eyes… what I had remembered as being a run down area with abandoned warehouses had become a hot spot for art, food and wine. Lots of wine.
Since then, I've managed to visit most of the places in The Funk Zone several times (after all, it's a short walk from my place), but it almost seems like every other month there's a new spot! With the plethora of options (almost 20 tasting rooms/bars within 2-3 blocks!), it's almost impossible to decide where to go if you're here for a limited amount of time… and trying to visit them all would leave you very drunk and potentially broke. :) Whether you're looking to people-watch or learn more about wine, check out my suggestions for the best of Santa Barbara's Funk Zone!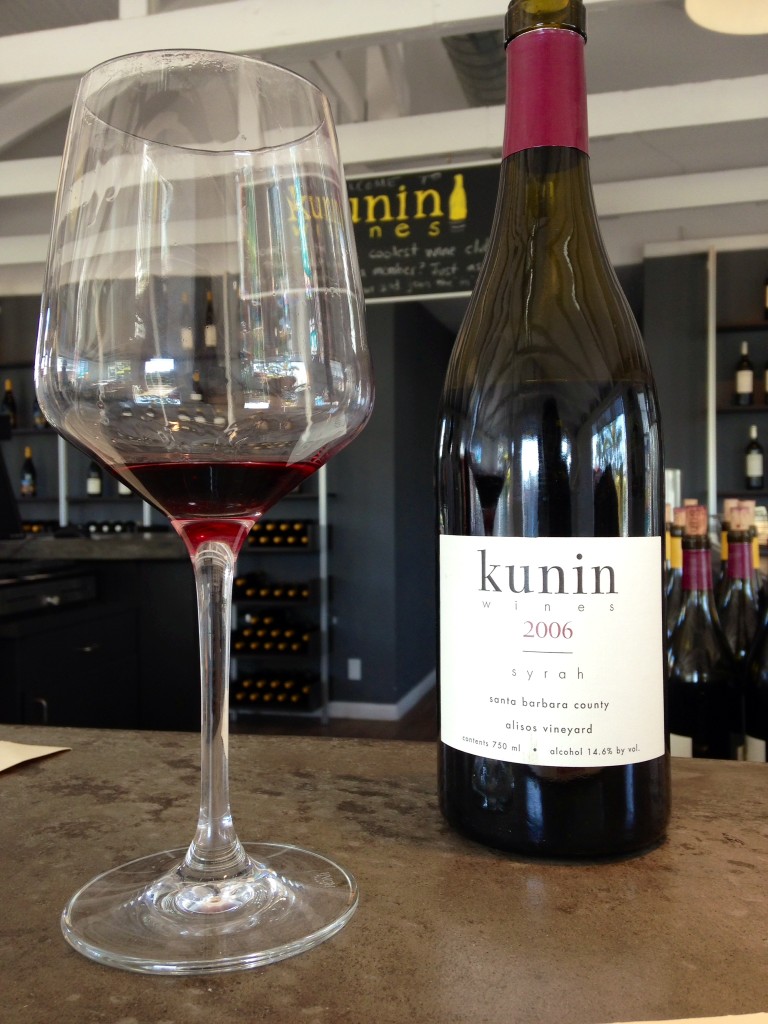 Best Place for California Cool Ambiance: Kunin Wines
A visit to The Funk Zone wouldn't be complete without a stop into Kunin Wines. Not only are the wines tasty, but the atmosphere is bright and airy — just what you'd expect from a chill Southern California tasting room. Seth Kunin, the owner and winemaker, can often be found pouring his Rhône style wines behind the bar and chatting up locals and tourists. You can't beat tasting wine with the person who actually made it!
Best Place For People Watching: Corks & Crowns
Grab a spot in the front for prime viewing as you watch all the people walk by. The popular spot (next door to Kunin) serves both beer and wine daily, but I'd recommend going on a Sunday to enjoy the sparkling wine and cupcake flight by Sugar Cat Studio. Can you think of a better way to spend a lazy, sunny day?!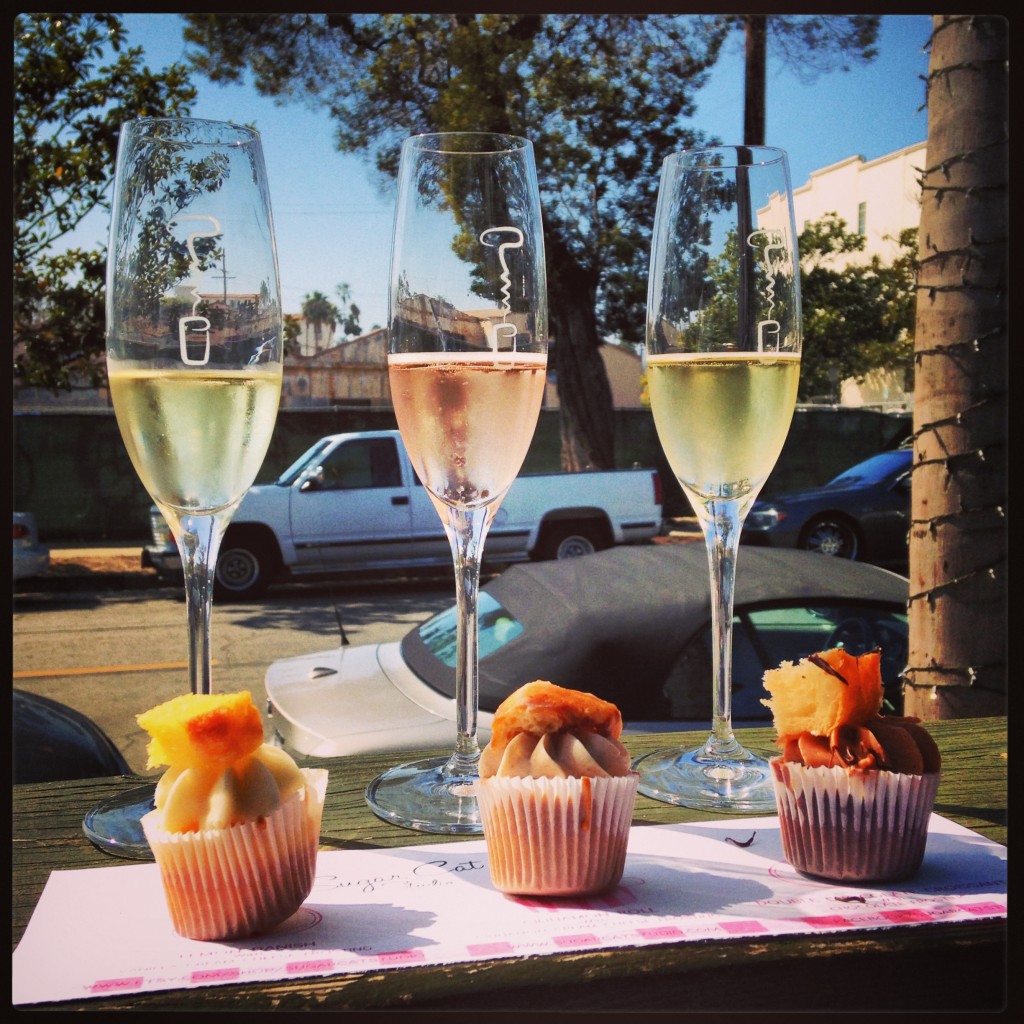 Best Place to Learn While You Sip: The Valley Project / AVA Santa Barbara
This minimalist tasting room, owned by Seth Kunin and his wife, Magan Eng, has one impressive focal point that shouldn't be missed – a floor to ceiling chalk art mural displaying the different wine growing regions of Santa Barbara County. While you acquaint yourself with the lay of the land, you'll taste a selection of wines from The Valley Project, each showcasing the differences in the area's terroir. There are even soil samples from each AVA to check out while you sip.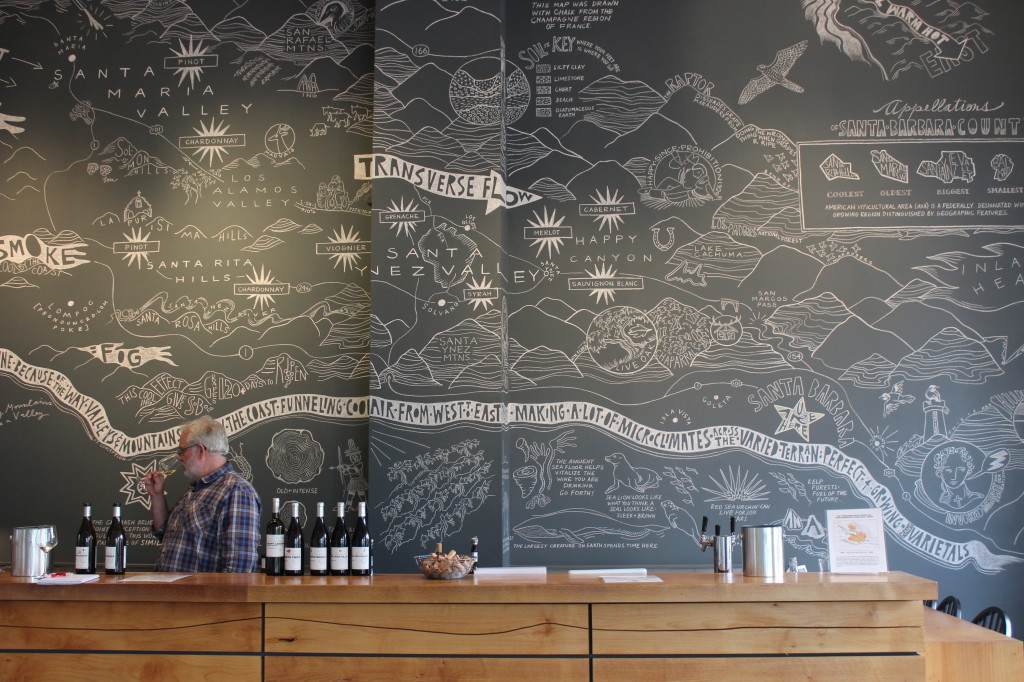 Best Themed Tasting Room: Area 5.1
Open up your 'top secret' wine file to learn about wines like 'Conspiracy Red' and 'White Light' in this alien-themed tasting room, modeled after Area 51 in Nevada. There isn't a place to sit outside, but the staff's fun and it's usually open later than other tasting rooms.
Best Place For Serious Wine Lovers: Les Marchands
There are plenty of places in and around The Funk Zone that cater to a crowd that sometimes doesn't really care what's in their glasses as long as there's something in it (no judging!). If you're looking to enhance your wine expertise or for a more serious environment, hit up Les Marchands. It's a classy wine bar and merchant carrying a wide range of fine wines from all over the world, hand-selected by Master Somm, Brian McClintic, and his knowledgeable staff. Plus, it's right next door to one of my favorite restaurants, The Lark.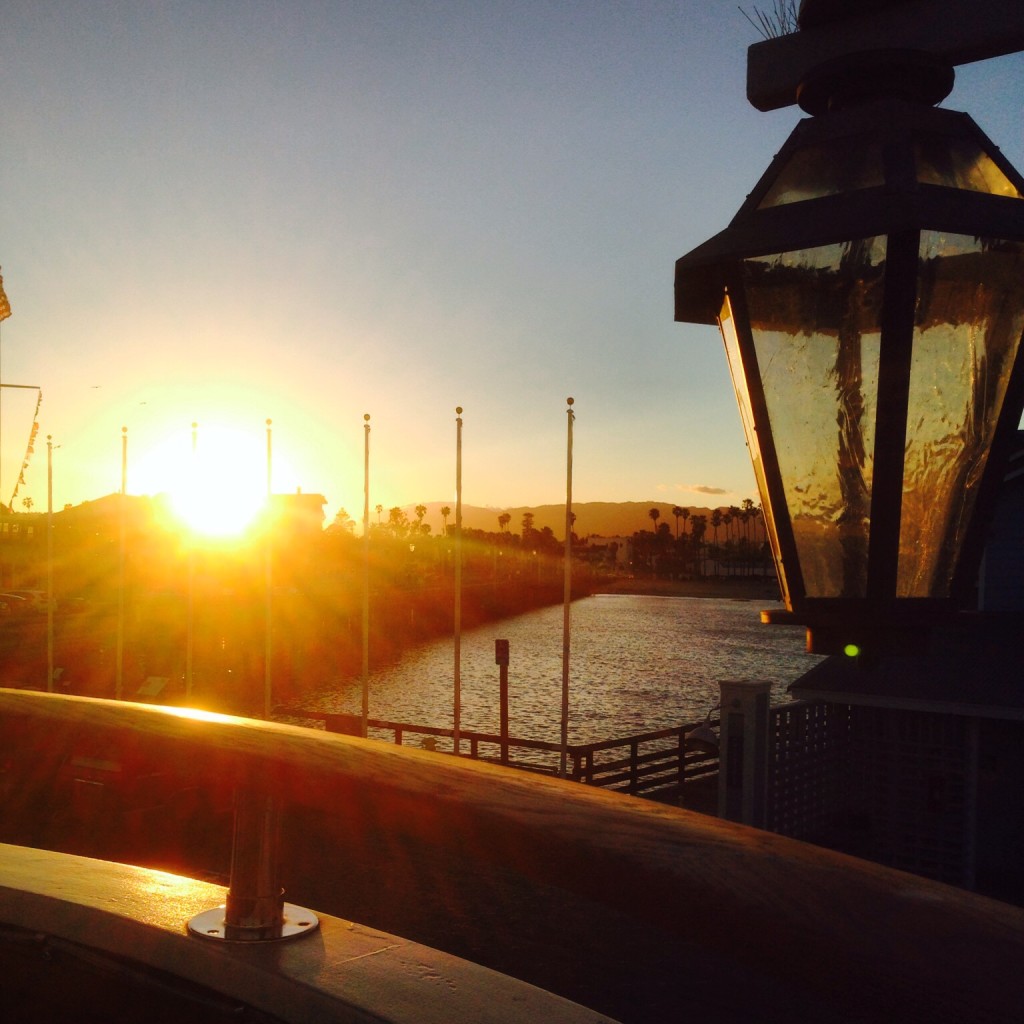 Best Place For Wine With A View: Deep Sea Winery
Technically this isn't in The Funk Zone, but it's within walking distance and you can almost see the Funk Zone from the deck! Located out on Stearn's Wharf over the ocean, I had to include it because it's an excellent place to sit outside with a glass of wine and take in the coastal view of Santa Barbara… especially nice as the sun is going down.
Best Place When You're All Wine-d Out: Figueroa Mountain Brewing Co.
Okay, okay… sometimes you just can't beat a delicious cold beer on a warm day. With a good selection of beers and a sun-drenched lively patio, it's a great place to enjoy The Funk Zone as you watch the people pass by. Be warned, it can get really crowded in the afternoons/evenings with a line to get in the door.
Best Place If You Don't Like Making Decisions: Santa Barbara Wine Collective
Be sure to check out the new Santa Barbara Wine Collective, which shares a wall with Les Marchands, where you can taste wines from a collection of Santa Barbara producers. When I first wrote about the SB Wine Collective, they hadn't finalized the wineries yet, but now you can find wines from Babcock, Fess Parker, The Paring, Sandhi and Qupe.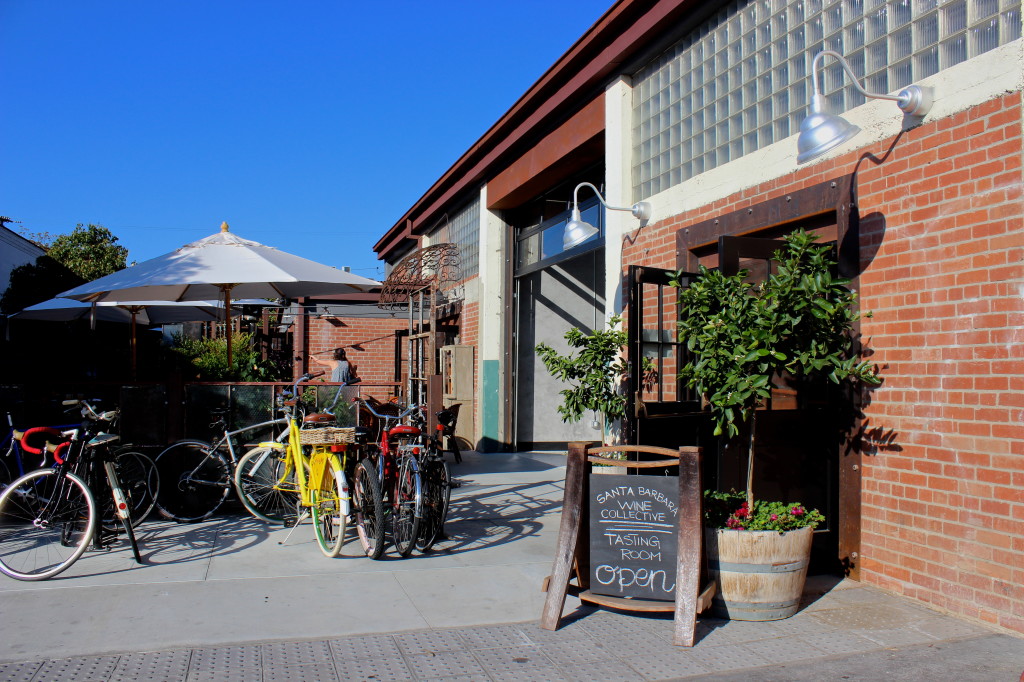 Pin it!