A visit to Maui is always a magical experience, so I was expecting nothing less during our stay at The Ritz-Carlton, Kapalua last month. From the moment we arrived up until we left, Nick and I were incredibly pleased with our experience. Sadly, we were only there for two nights, but it was an incredibly luxurious, relaxing and memorable way to start our vacation!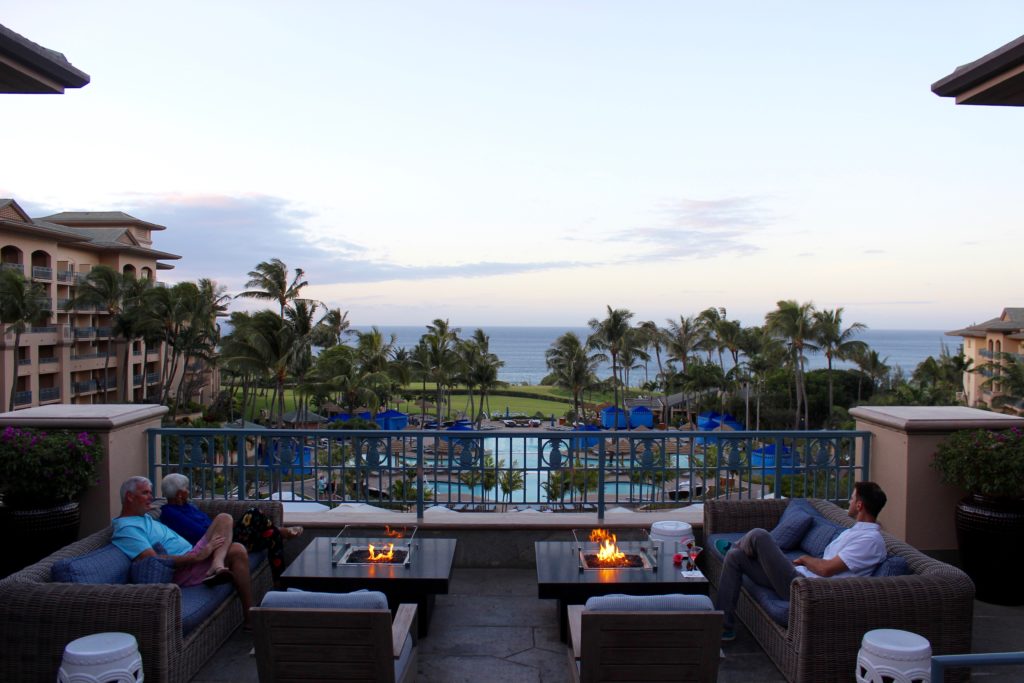 THE RESORT
Located about twenty minutes north of Lahaina, The Ritz-Carlton, Kapalua, is situated on 54 acres overlooking the ocean. Now celebrating its 25th anniversary, The Ritz perfectly blends serene ambiance with luxury amenities — think world-class golf, tennis, an onsite spa, multiple restaurants and outdoor activities set amongst the expansive property. You really don't have to leave!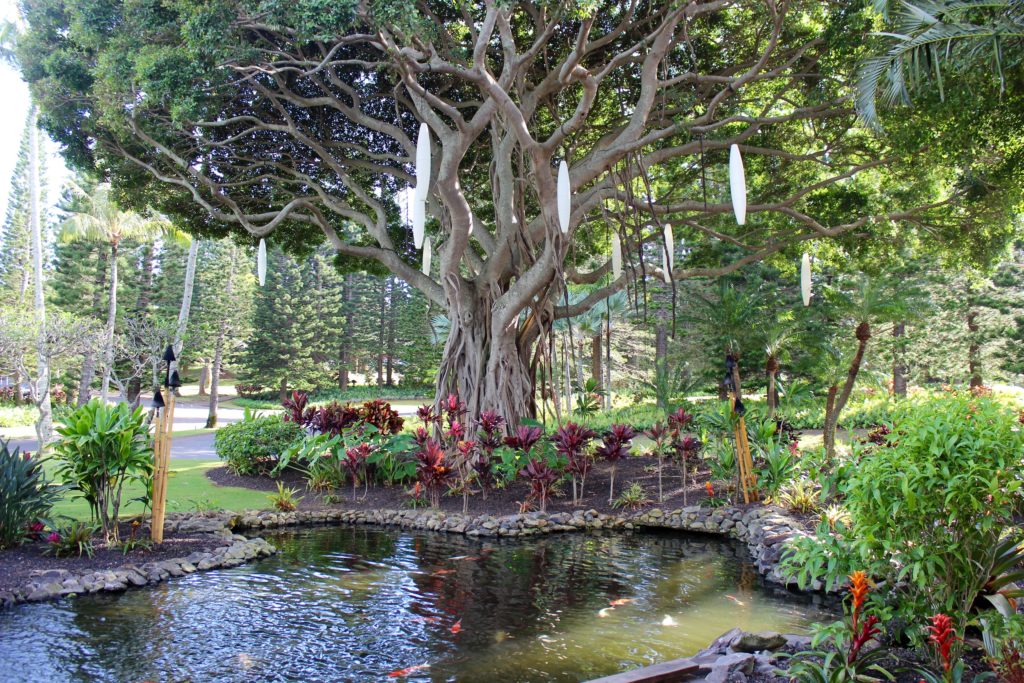 The place is extremely beautiful, with lush landscaping and plenty of greenery, but one of the things that makes The Ritz-Carlton, Kapalua, special is the welcoming hospitality. When we arrived, we were greeted with leis and welcome punch before being guided to our room. And, throughout our stay, the staff addressed us by name, the maids left personalized notes and chocolates on our pillows, and everyone we passed in the halls made a point to say 'Aloha.' It's those little things that make a stay here feel extra special.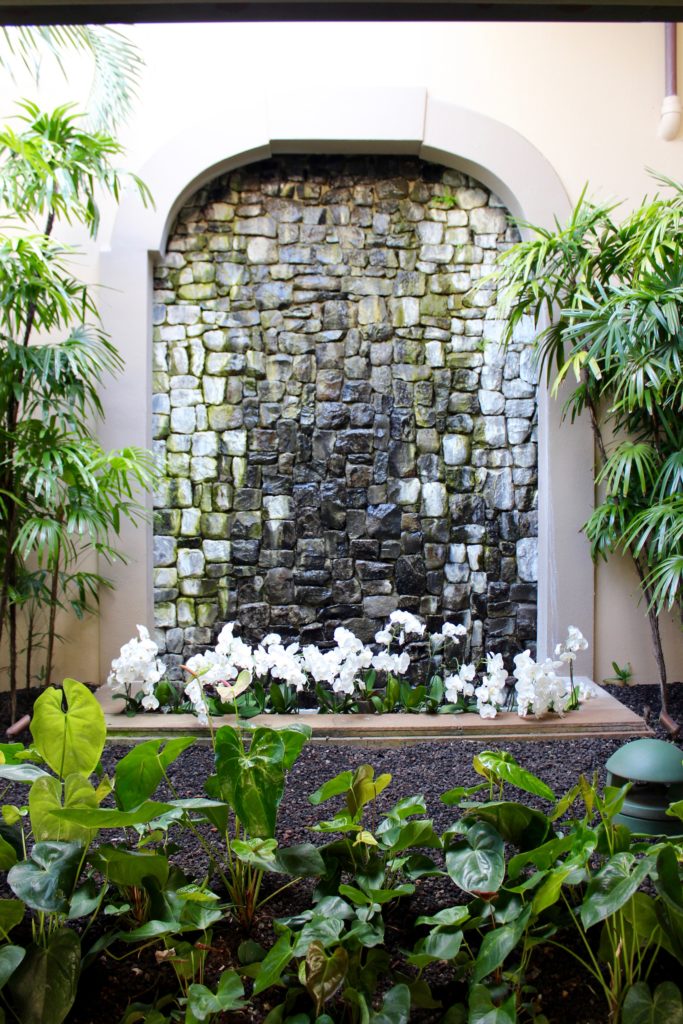 THE ROOMS
Nick and I stayed in a partial ocean view room, which was spacious and comfortable with an understated Hawaiian vibe. Our balcony overlooked the pools and was a perfect spot to enjoy a cup of coffee or a Mai Tai.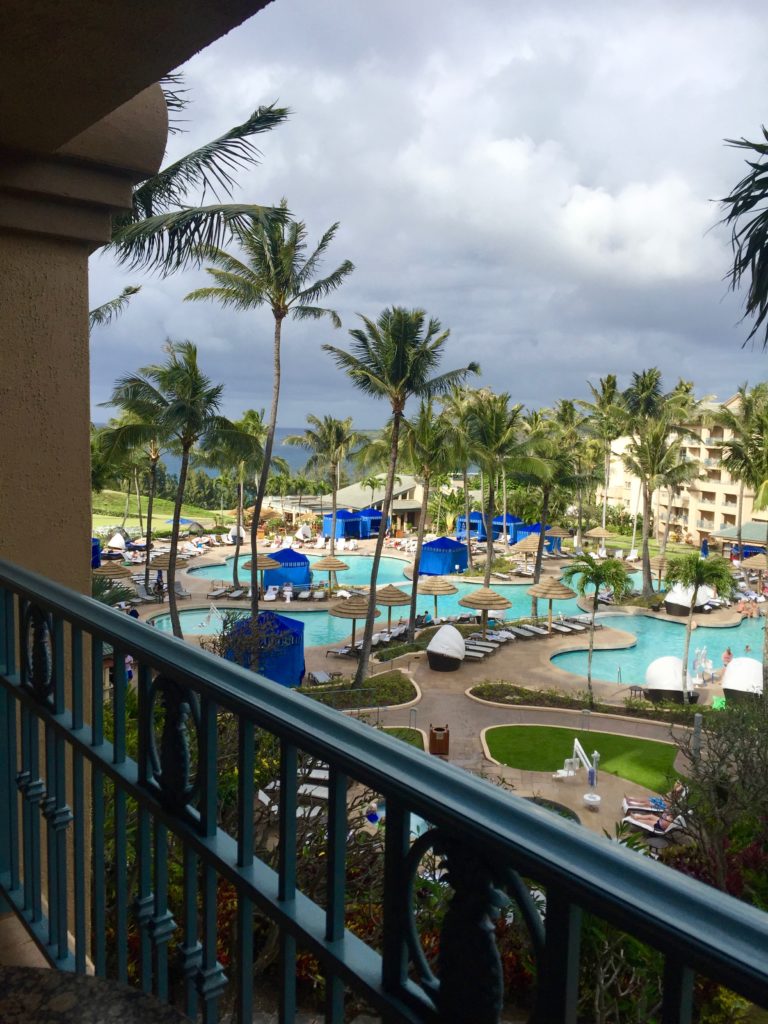 THE FOOD
The Ritz-Carlton, Kapalua has 6 onsite restaurants, so we had plenty of food options. Although we didn't make it to all of them, we enjoyed grabbing morning coffee at the gourmet market and lunch at the beachfront alfresco burger shack. The burgers were delicious and you can't beat the view. I would definitely try the vegetarian 'Bikini Burger' made with beets and beans! Yum.
On our second night, we had dinner at Banyan Tree Restaurant, the resort's farm-to-fork concept restaurant. Innovative cocktails (don't miss the Barrel-Aged Mai Tai), fresh seafood and a refined ambiance made for a great evening.
However, there was one dish that left a lasting impression… The Kona ½ Lobster Ramen with a 63 degree egg and miso truffle butter! The chef actually came to our table to prep then pour the broth, which was infused with herbs and mushrooms in a clever table-side contraption. It was certainly a conversation starter!
POOL AND BEACH
Although the weather can be a little iffy in this part of Maui, we were lucky to have decent pool/beach weather. The Ritz's beach has to be one of the prettiest beaches around…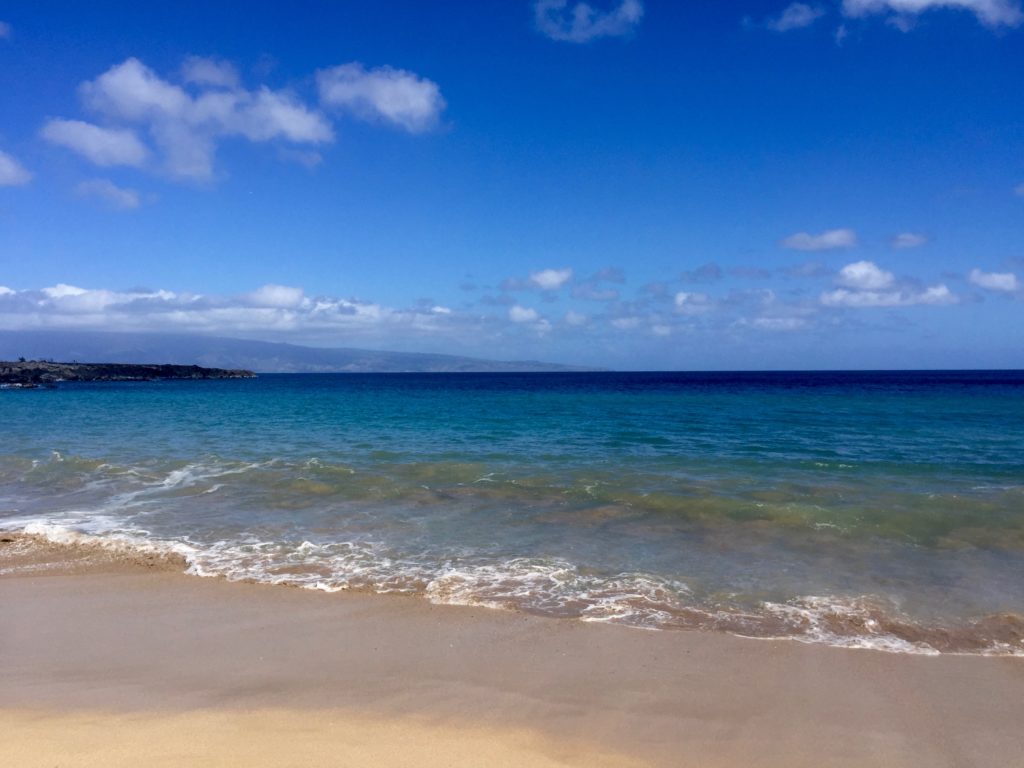 …And the three-tiered pool is perfectly relaxing. If you're really feeling like taking it up a notch, spring for a Cabana Suite that fits up to 8 people. Your personal cabana comes with a flat screen TV, snacks, comfy couches and a mini-fridge stocked with water and sodas. Nick was a happy camper being able to watch some of the NCAA basketball tournament poolside without having to head to the bar inside! Now THAT is luxury poolside lounging.
THE RITZ-CARLTON SPA
A visit to the resort's almost 20,000 sq. foot luxury spa is a must. They offer a variety of customary and more native treatments utilizing Hawaiian plants and healing practices. I had a deeply relaxing facial, but my favorite part of my spa experience was getting there early to enjoy the spa amenities.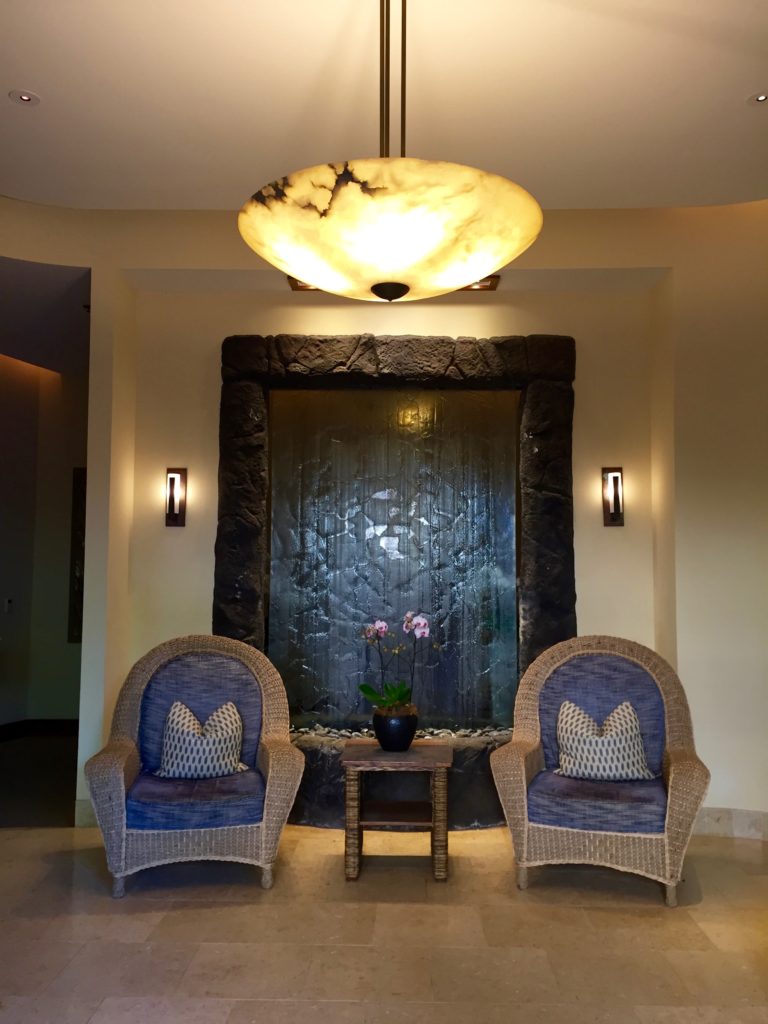 The pre-service relaxation room is complete with tea, snacks and indoor/outdoor seating areas, including outdoor lounge chairs and a coed jacuzzi.
Inside the locker rooms, there are saunas, steam rooms and jacuzzis, plus quiet rooms for resting pre- and post-treatment. I sort of wished I had planned on spending several hours there, but regardless, I left feeling refreshed and rejuvenated!
Kapalua means "arms embracing the sea" and The Ritz-Carlton, Kapalua, offers the perfect escape for embracing a relaxing and luxurious visit to Maui. Nick and I are definitely putting this one on the list for a return visit someday. Until then, Mahalo Ritz-Carlton, Kapalua!!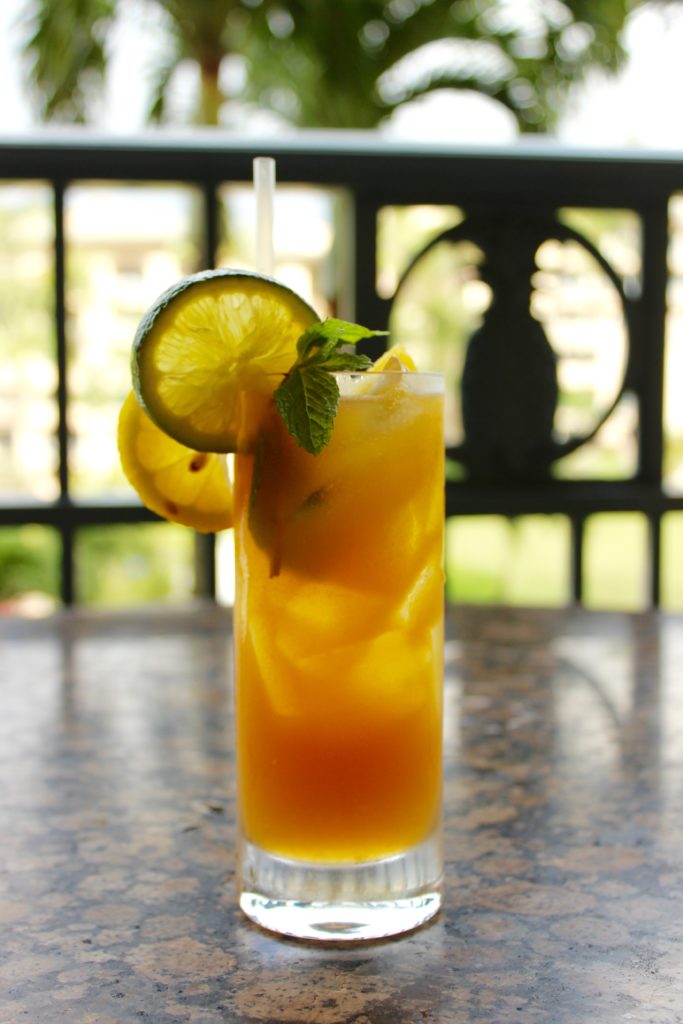 Thank you to the kind folks at The Ritz-Carlton, Kapalua, for providing some complimentary services during our stay. As always, all photos, words and opinions expressed above are my own.