Pinot Noir drinkers rejoiced at the return of the World of Pinot Noir (WOPN), a two-day event held annually at Santa Barbara's beautiful Bacara Resort. The 16th annual WOPN, now in its third year in SB, brought producers and sommeliers from all over the world together for a weekend of celebration and education through pinot-focused seminars, luncheons, grand tastings and exclusive winemaker dinners.
Held every year the first weekend of March, the event kicked off bright and early Friday morning with a bubbles and burgundy tasting seminar, examining the evolution of sparkling wine before iconic Burgundy producer, Frédéric Drouhin, led tasters through his wines. Other educational events included a New Zealand wine seminar led by Sunset magazine's wine director, Sara Schneider, and the exceptionally delicious Chocolate and Pinot seminar featuring wines from California and Oregon paired with inventive truffles from Jessica Foster Confections.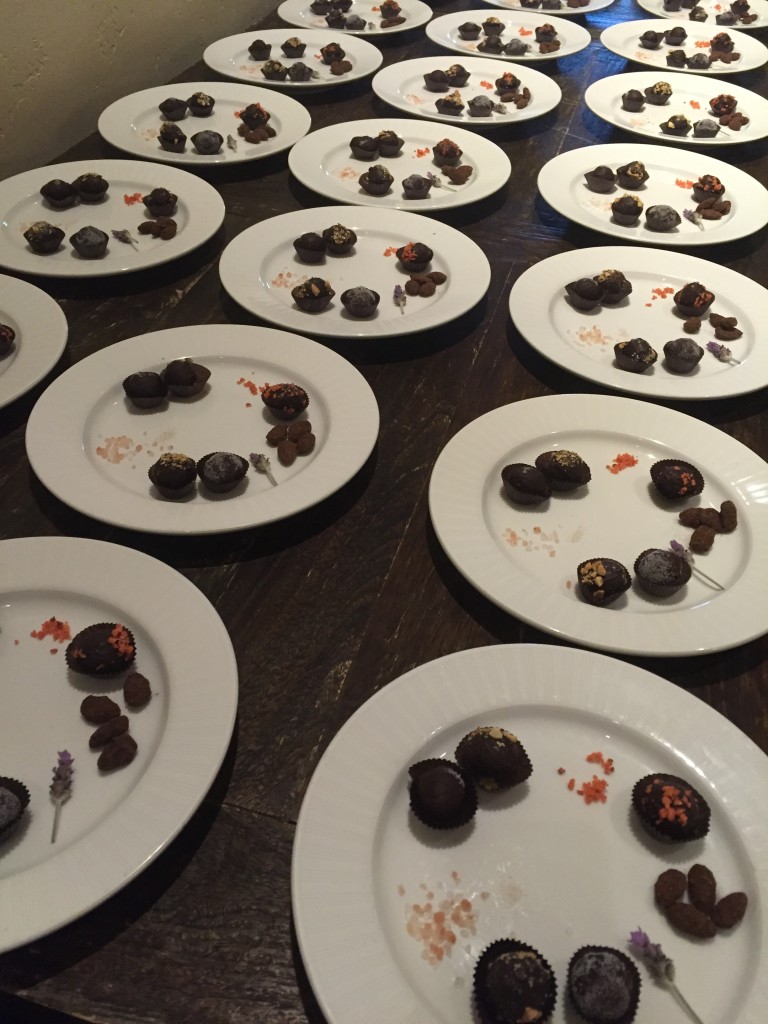 Who knew that a salt & pepper truffle or white chocolate with poprocks could pair so well with wine? Very fun!
Friday and Saturday afternoons brought more than 200 producers to the Bacara's Grand Ballroom, where thirsty enthusiasts and experts tasted their way through pinots from California, Oregon, France, Australia and New Zealand, including a few familiar faces like JCR Vineyards, Wenzlau Vineyards, and MacRostie Winery (click to read more on each!). One of my favorite things about these types of events (besides trying new wine) is getting to catch up with my wine industry friends (like MacRostie's Don Davis, below).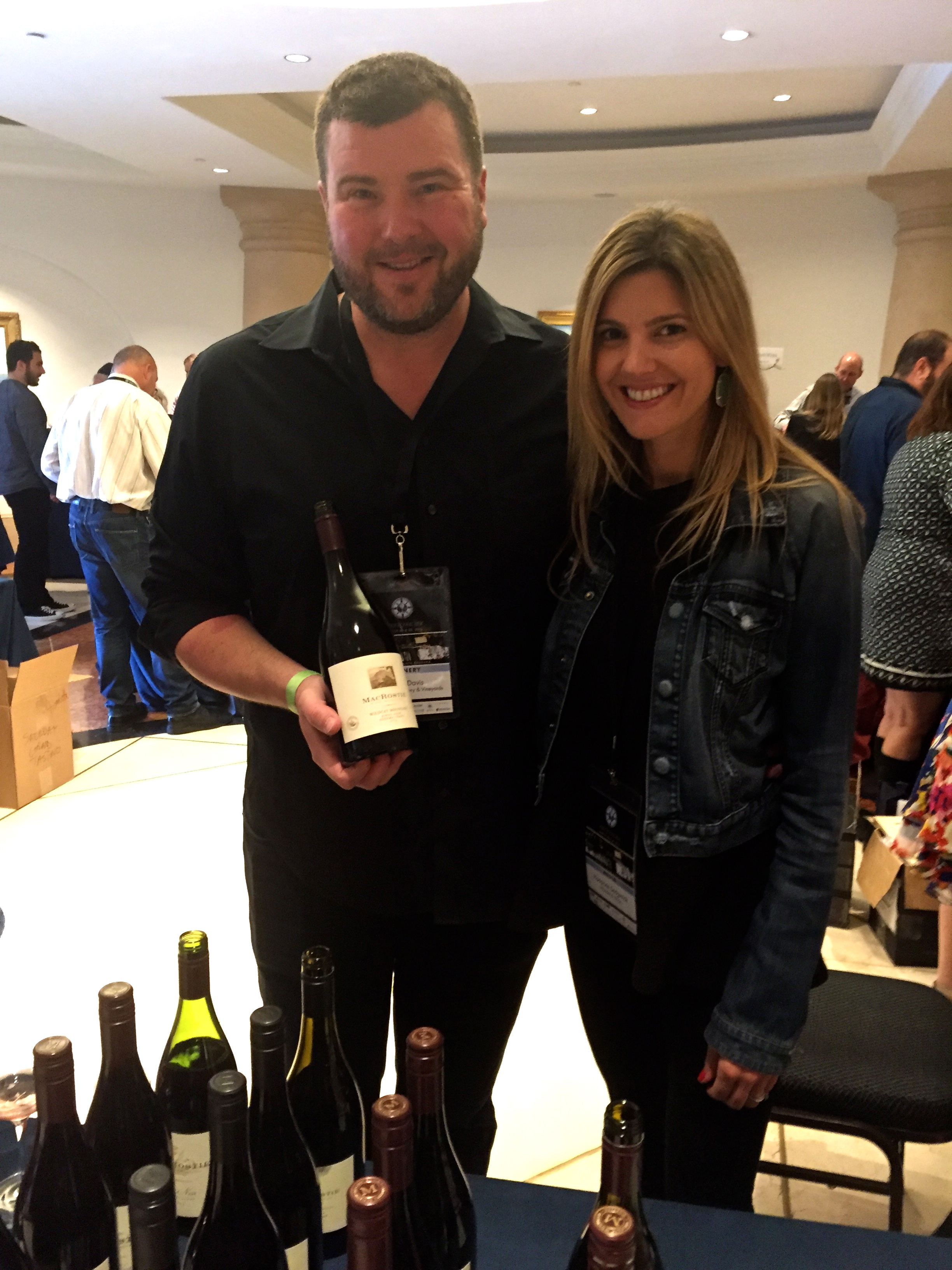 Both nights of BOTW included several special dinner options, such as the South by Southwest regional dinner featuring 'ranchero' style cuisine by Hitching Post II's Frank Ostini, who was also seen pouring his wine during the day.
There was also a 6-course Vintage Burgundy Dinner, hosted by legendary Master Sommelier Fred Dame, that featured library wines from the Guild of Sommeliers' cellar. I actually attended The Rock Stars of WOPN dinner honoring Josh Jensen, who showed up in the snazziest red leather Versace jacket.
Our multi-course meal was paired with wines from his Calera label, along with other pinot producers with a connection to Jensen's vineyards, such as Testarossa and The Ojai Vineyard.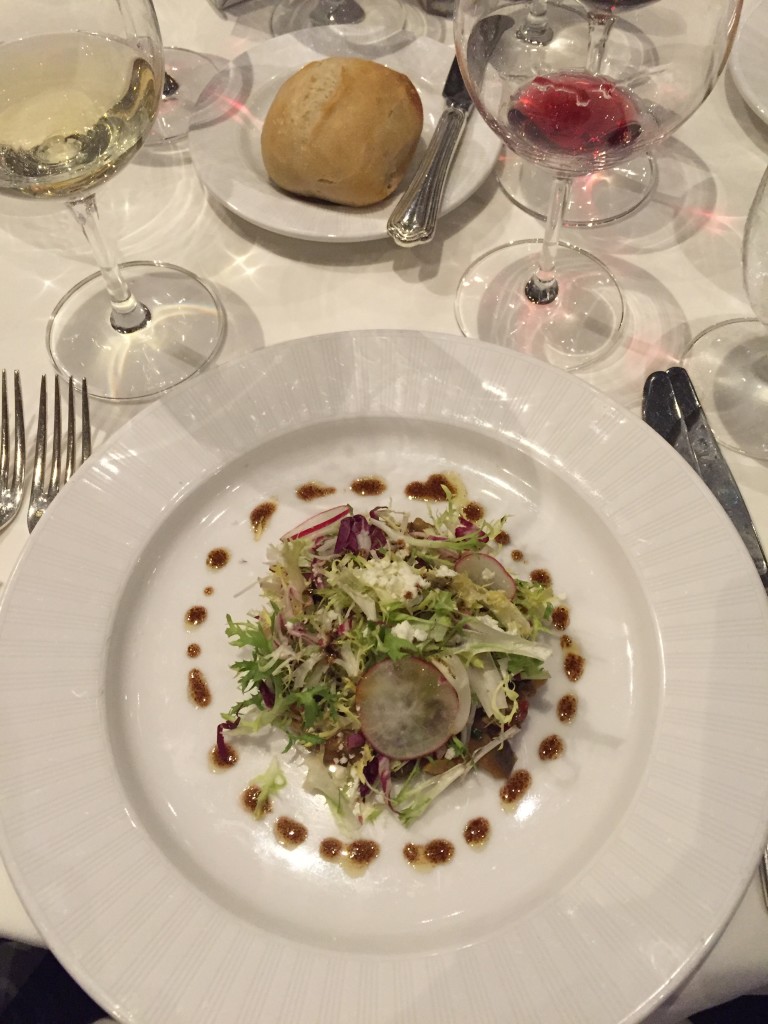 Needless to say, regardless of the dinner, guests were not disappointed by the food, the wine or the company!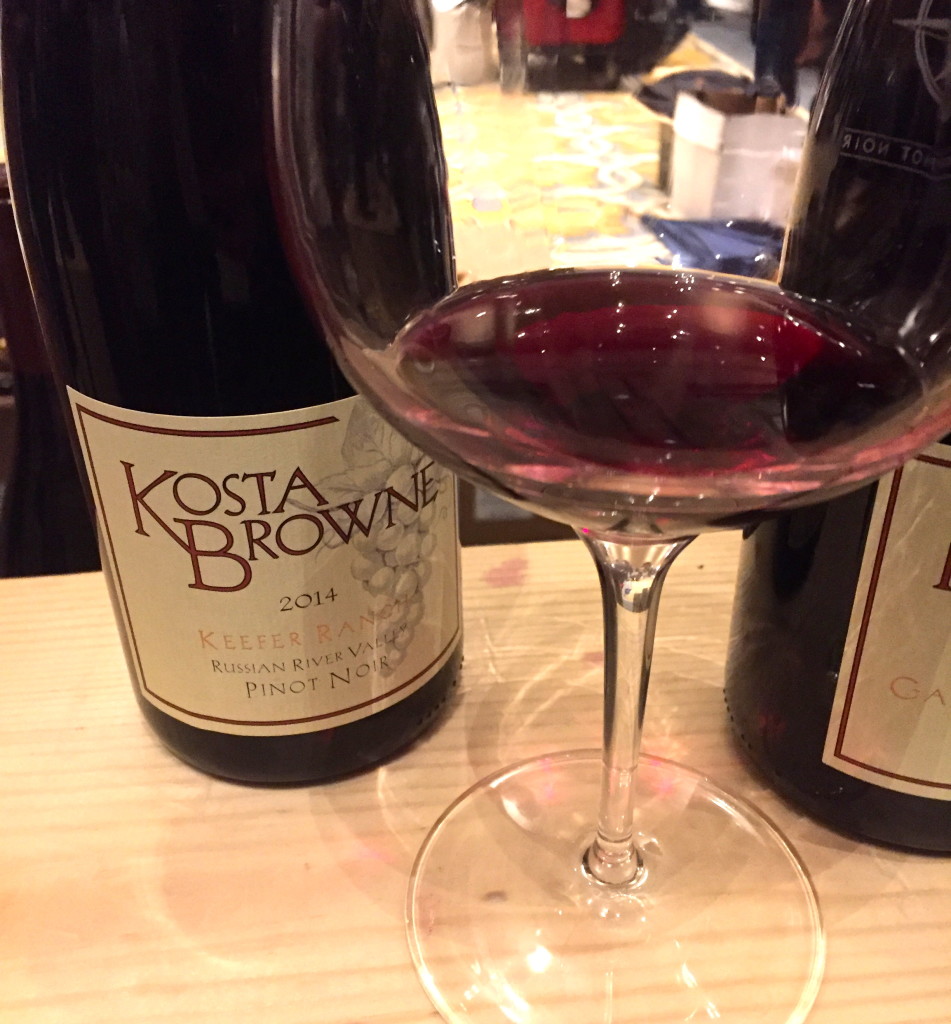 For anyone looking to explore pinot noir from different regions throughout California or for those who have never tasted pinot outside of California, this is a fun event. Whether a serious wine enthusiast or a novice, it's hard not to enjoy discovering new wines and meeting new people at World of Pinot Noir. Cheers!