You've probably noticed that I am a big fan of rosé, especially this time of year. Even diehard red wine drinkers seem to be charmed by pink wine in the summer months. And what's not to love? Rosé is an easy choice — it's food friendly, typically low in alcohol and refreshing. You don't even have to be too picky about the variety or blend when you choose rosé; it's just its own all encompassing category of "rosé." Although I do love to try new wines, it's nice to have a few in your back pocket that deliver year after year. One of my go to California rosés has got to be the Matthiasson Rosé, produced by famed winemaker Steve Matthiasson.
If you happened to read my Q&A with Steve Matthiasson, you'll remember that I first got hooked on the 2013 vintage of his rosé. Since then, I think it's consistently one of the best rosés coming out of Napa Valley.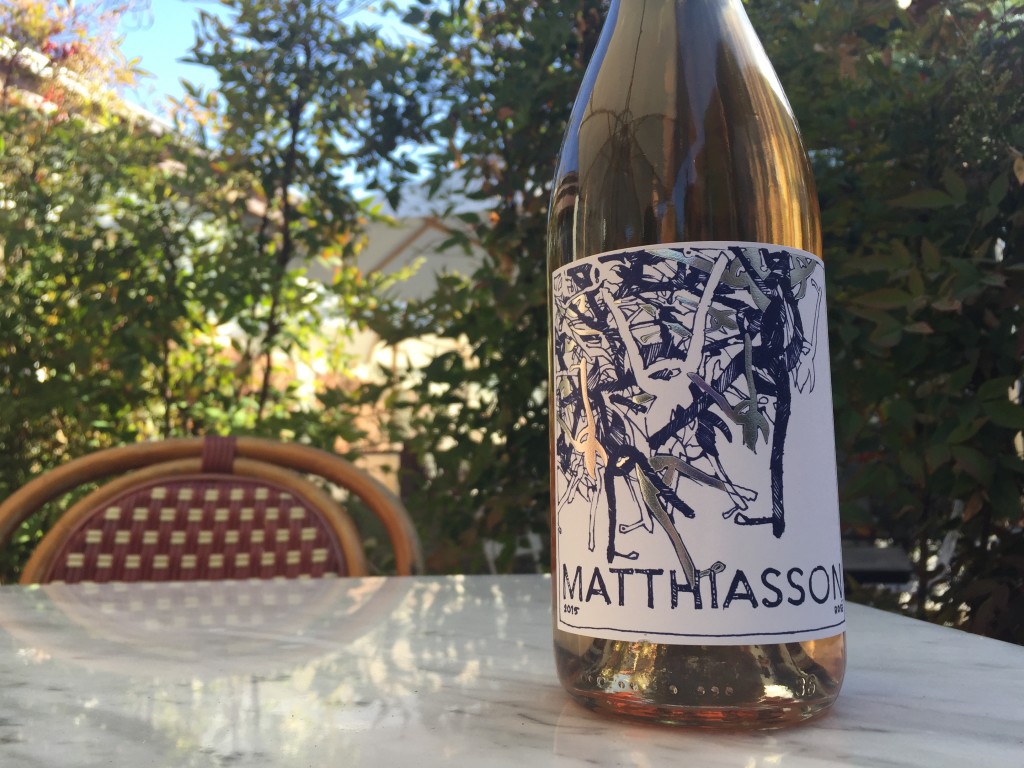 The 2015 Matthiasson Rosé ($23) is a blend of 36% Syrah, 31% Grenache, 29% Mourvedre and 4% Counoise, aged in stainless steel on the lees (which allows the yeast to impart flavor and texture). This is a dry, light rosé that is low in alcohol (11.6%) but big on flavor. Aromas of grapefruit, strawberry and wet stone lead to notes of white peaches and minerals on the palate. Try it with a salad, charcuterie, chicken or any type of light summer fare… or, forget the food all together. It's a perfect wine for celebrating any occasion, especially the one coming up… red, white and Matthiasson Rosé, anyone?
Be sure to check out my 12 Questions with Steve Matthiasson, or click for more information on Matthiasson wines. I hope you all have a very Happy Fourth of July!