I have to admit, I had built up the Turtle Inn, Belize, in my head well before we arrived to the property. My expectations were on the higher side not only because the pictures looked incredible, but also because it was the last night of our honeymoon and I was hoping it would be utterly romantic and relaxing. I'm happy to report that we were not disappointed!
Owned by the Coppola family (and sister property to Blancaneaux Lodge in the Belize jungle), Turtle Inn, Belize, is an intimate luxury resort on the Caribbean Sea, just a few minutes from the town of Placencia. From the moment you walk onto the property, you will fall in love with the peaceful setting and Balinese-style architecture. The whole place is super quiet and serene; it succeeds in meeting Francis Ford Coppola's goal of creating a place where "barefoot elegance meets luxury."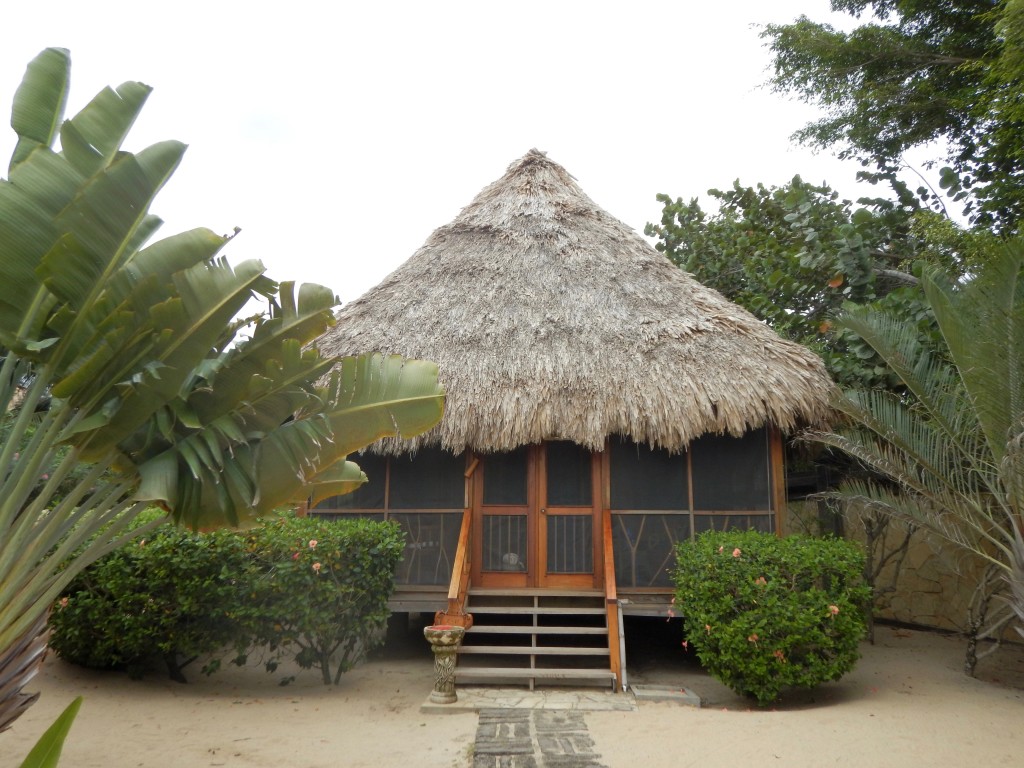 There are 25 individual thatched-roof cottages and villas along the property, and all come with ceiling fans, screened porches or decks, and a decent amount of space.
From the cookie jar stocked with chocolate chip cookies (score!) to the hand-carved wooden door and in-room espresso machine, you will appreciate all the luxurious details.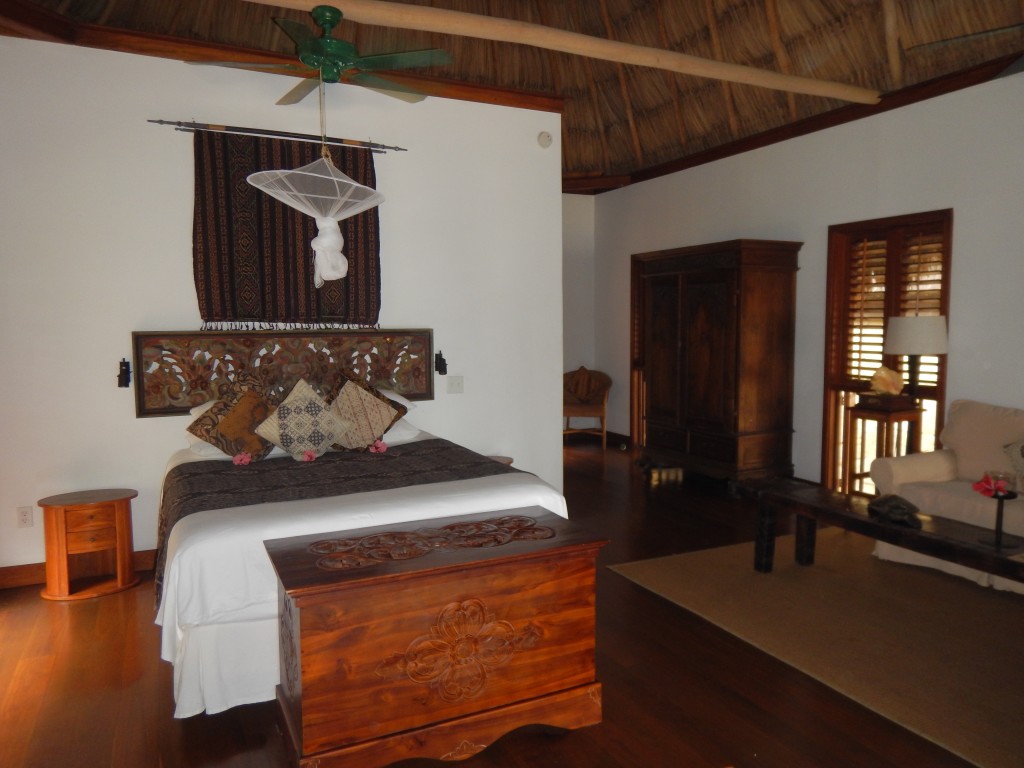 We loved being a few steps from the ocean in our partial seaview room, but the most amazing part of the room is the indoor/outdoor bathroom. The indoor bathroom is screened with a door that leads to a private walled garden complete with an outdoor shower. Amazing!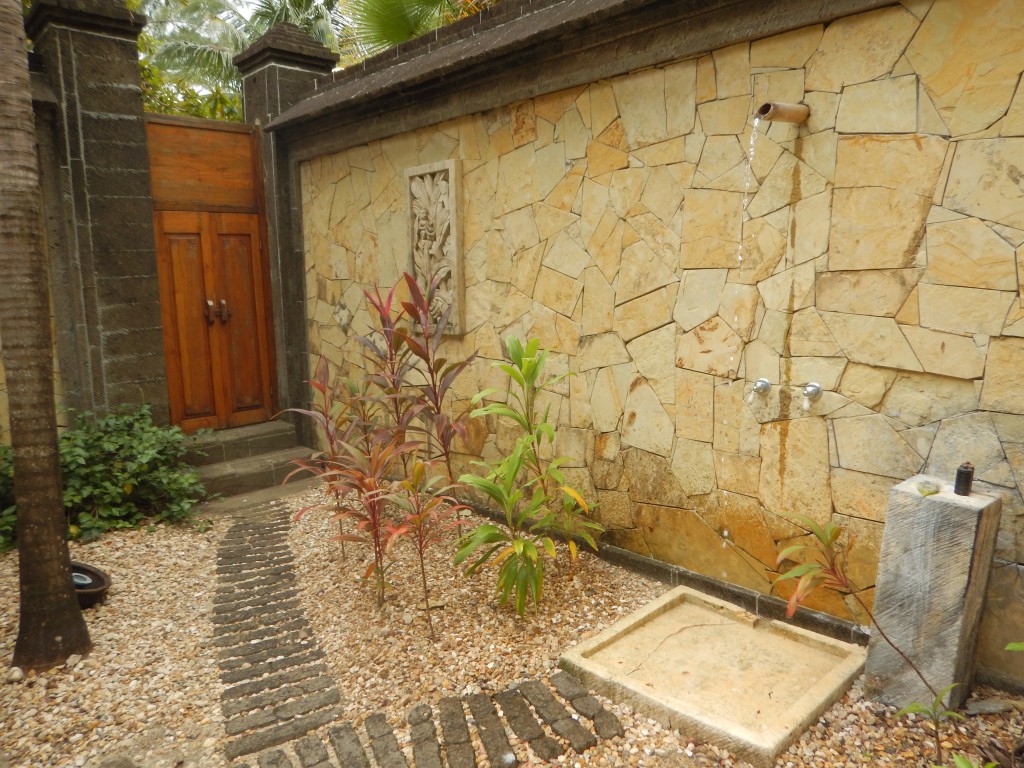 Expect peace and quiet around here – there's no tv in the rooms, and the only phones around are conch shells (aka 'shell phones') to call up the front desk or room service (yes, it was hard not to laugh when speaking into a conch shell!).
Despite some unfortunate cloudy/cooler weather, Nick and I made every effort to take advantage of the amenities and activities available at the resort. I'm not kidding, we fit a lot into our final day! We took advantage of the complimentary paddle boards and paddled out to the private floating docks…
We relaxed in inner tubes at the adults only pool, one of two pools on the property…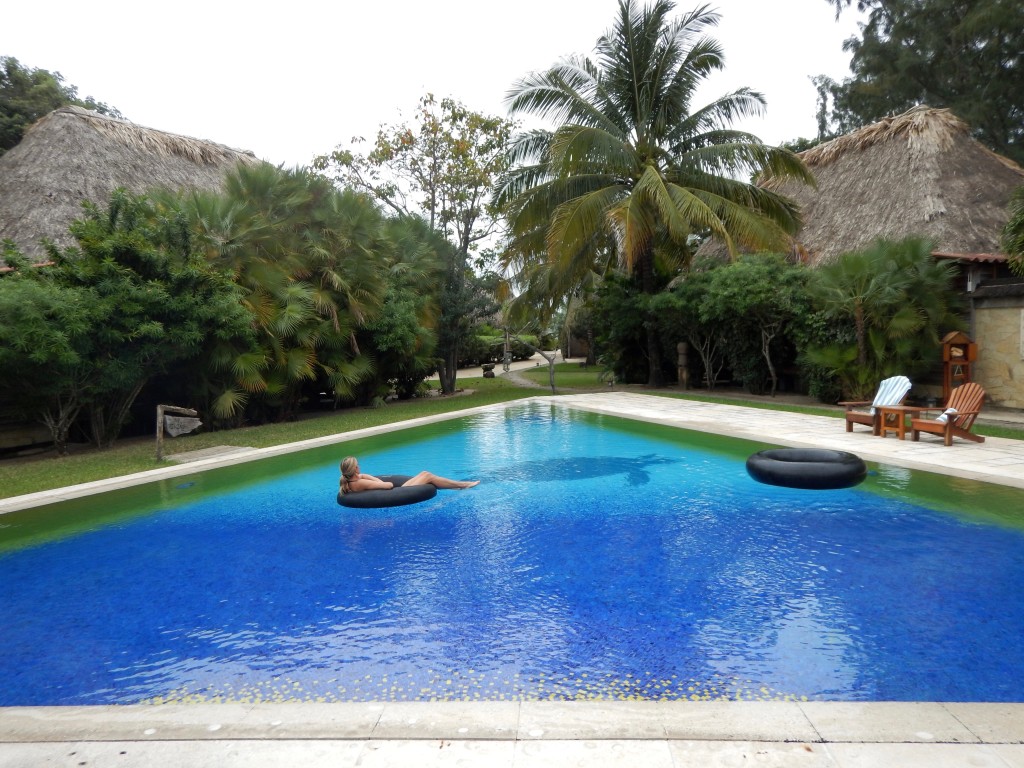 We had lunch at the Palapa Bar (including gazpacho and a really delicious pizza margherita) and enjoyed a tropical drink made from a freshly chopped coconut…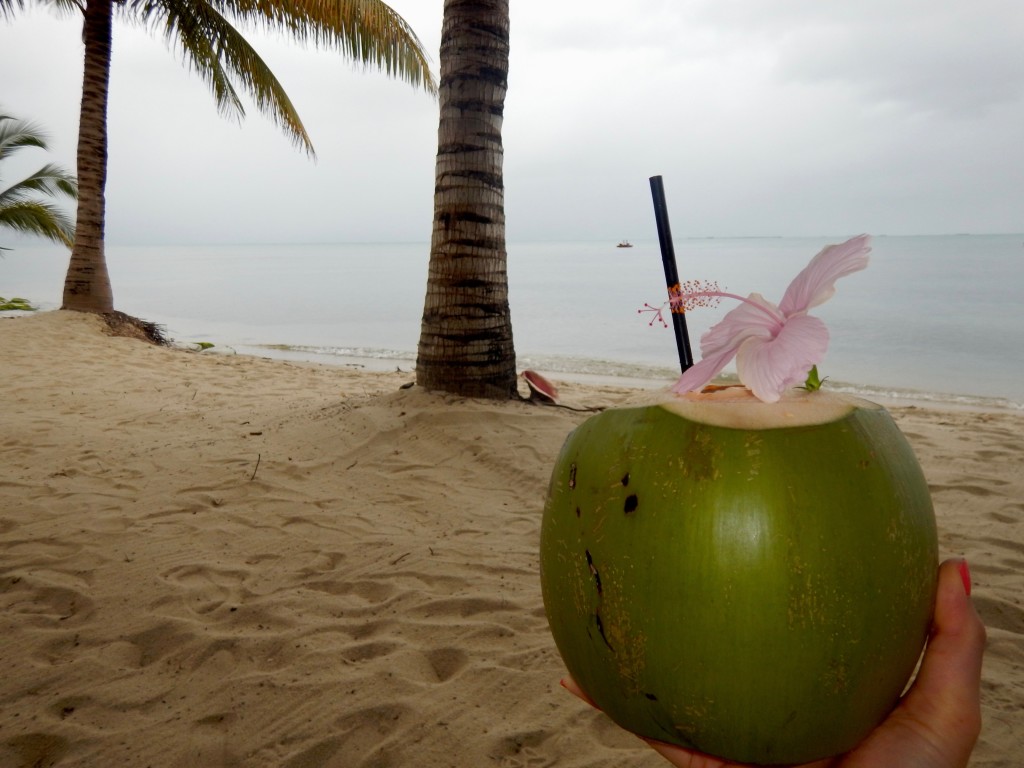 And we checked out the impressive organic garden, which provides most of the herbs and produce to the restaurants.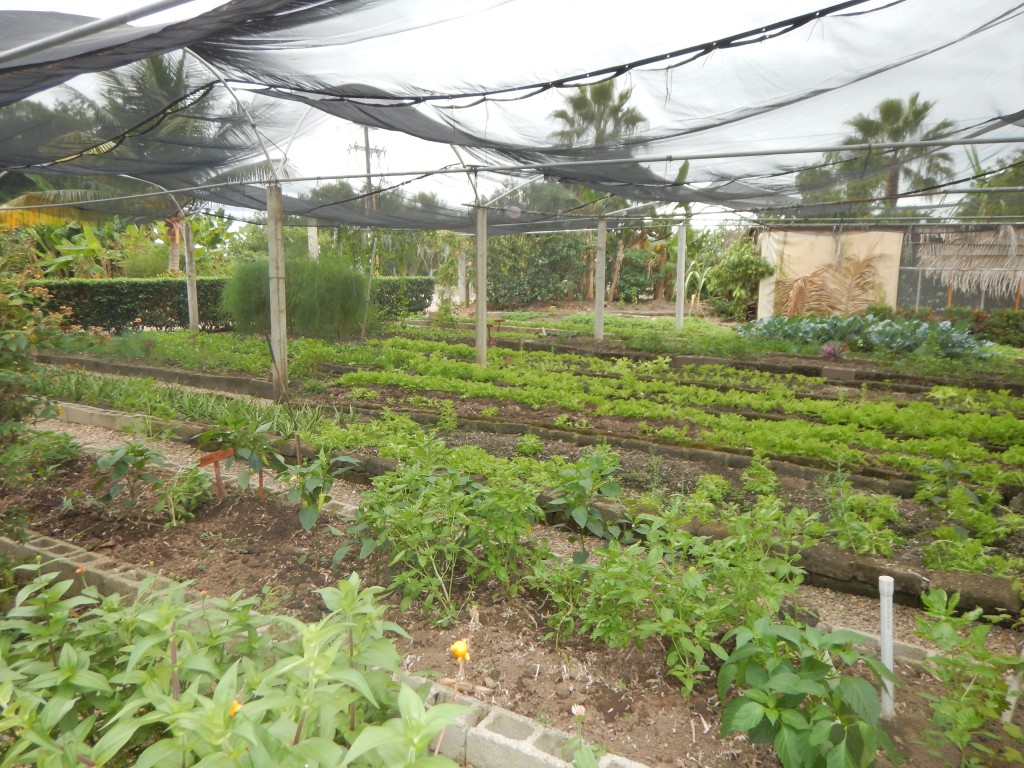 The caretaker even let us feed the chickens.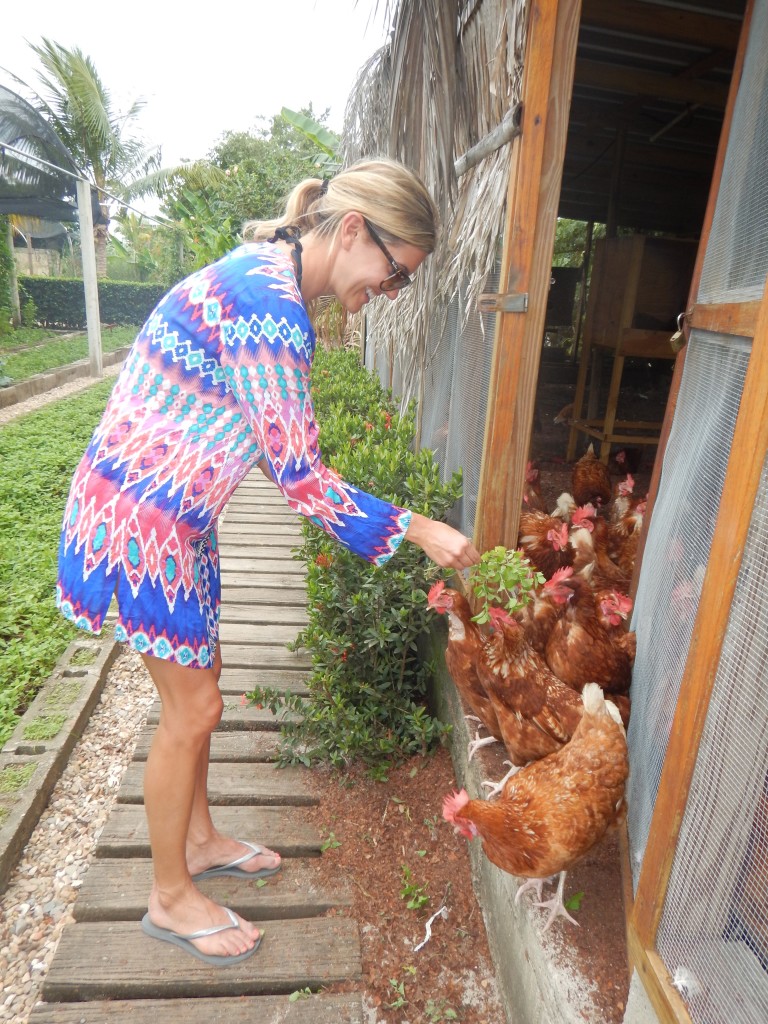 It wouldn't be a Coppola property without a little wine, right? As mentioned in my post on what to drink in Belize, Turtle Inn has the largest wine cellar in the whole country. It holds 1,200 bottles of wine from Coppola's labels (Inglenook, Francis Ford Coppola Winery…) and wide variety from Europe, South America and the USA. Before dinner, we signed up for the wine and cheese tasting, which included 4 different Coppola wines paired with a variety of really delicious imported cheeses. It was a bit overpriced, but fun nonetheless.
There are three restaurants to choose from if you want to eat onsite, offering Italian, traditional Belizean, and grilled seafood. For our final dinner in Belize, we chose to eat at the Gaugin Grill, where we enjoyed a three-course seafood dinner on the sand. I have to say, closing out our trip with a lobster larger than my face is quite a way to wrap things up. Haha!
Although we really packed in a lot into one day and night, the Turtle Inn is really about enjoying a slower pace. Grab a coconut drink and sit in a hammock, take a sunrise stroll on the beach, relax and read a book by the pool… it's a romantic and laid-back place that encourages leaving all your worries behind.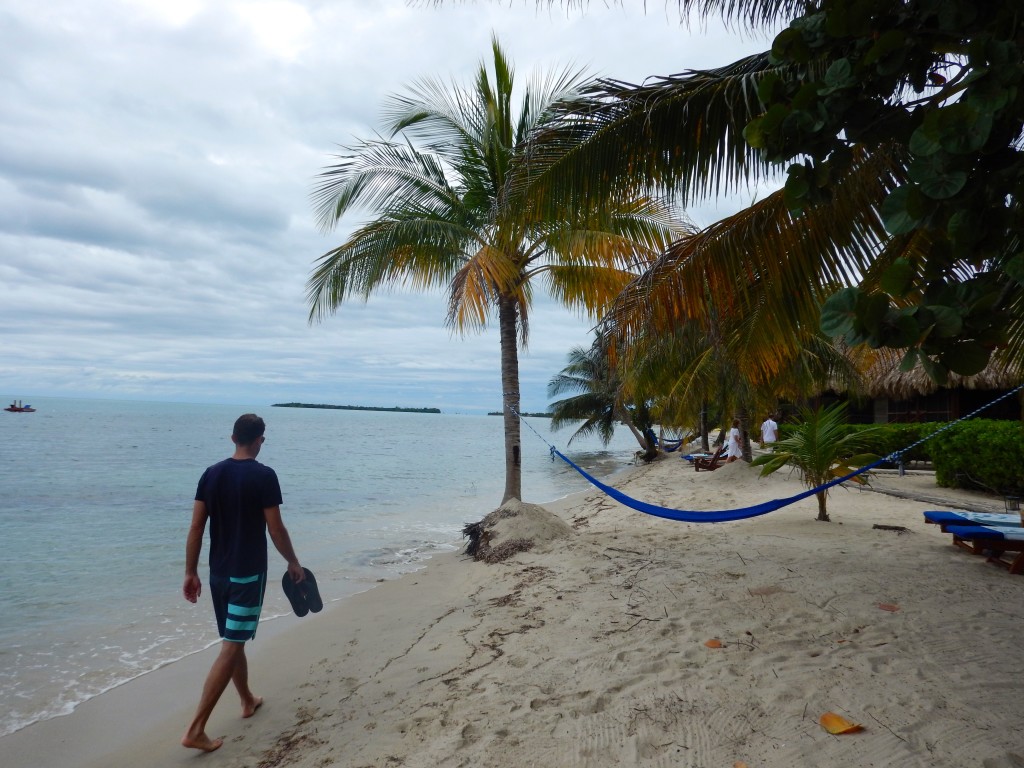 Overall, this luxury resort in Belize was an idyllic way to end our trip. Although it was more on the pricey side – especially for Belize – it was worth it to enjoy a little slice of Bali in Belize!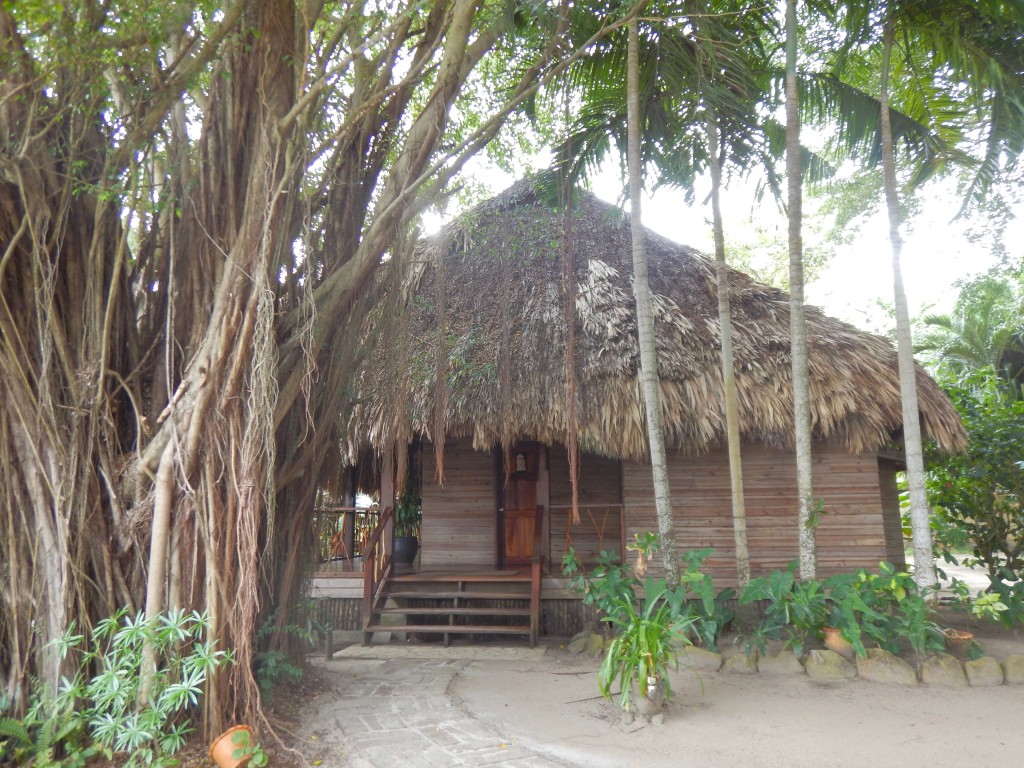 Tips: Continental breakfast is included with the room. However, as expensive and luxurious as the hotel is, there are a few things to keep in mind since we're talking about Belize here and not Hawaii. The Wi-Fi is spotty — all the more reason to leave the laptop at home, though. The rooms don't have AC, just ceiling fans. Lastly, there are a decent amount of sand flies on the property. Since you will most likely be walking barefoot or lounging near the sand, be sure to pack a lot of bug spray (Deet is available for purchase in the room just in case). Cheers!