Okay, okay… by now you're all very aware that I am a fan of rosé. Although I drink rosé all year long, pink wine is a summertime staple in my eyes, just like picnics, bbqs and the beach. Rosé, which can be made from any grape, falls somewhere between a red and a white wine, but is more like a state of mind than anything — it's just really fun to drink, regardless of how 'serious' the wine is. In my quest to find some killer rosés this summer, I have managed to taste quite a few, but these three Pinot Noir rosés are some of my favorites. In fact, one has earned the crown as my new favorite rosé!
Pinot Noir rosés typically deliver bright acidity and soft aromas like cranberries, raspberries, rose petals and wet stone. They can be earthy, herbal and elegant, and some can even get better with a year or two in the bottle, like these guys.
2015 Francois Crochet Sancerre Rosé ($29)
I think it's safe to say that this rosé wins for my favorite pink wine (or salmon-colored wine) I've tasted all year. I've even tasted it twice to be sure. :) It's got aromas of honeydew melon, pomegranate and a distinct minerality that's apparent on the nose, with tart citrus, flinty minerals and vivacious acidity. Yes, I used the word 'vivacious.'  To me, it has all the bright acid and minerality that I like in a rosé, and it just happens to come from one of my favorite wine growing regions in all of France — Sancerre. Most people are familiar with the white Sancerre made from Sauvignon Blanc, but Pinot is planted here, as well. Definitely seek this out!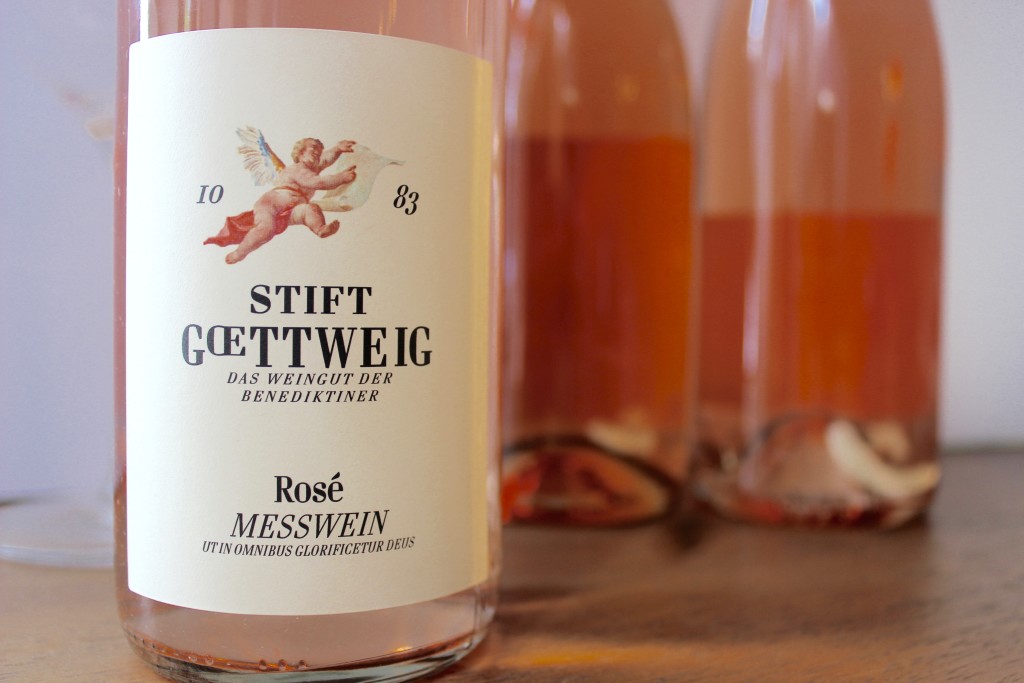 2015 Stift Goetweig Rosé 'Messwein' ($21)
You'll find a lot of Riesling and Gruner Veltliner, but certainly not a lot of Austrian rosés on the shelves, but this crisp and refreshing rosé will leave you a believer. With grapes coming from the Kremstal DAC in Austria, this lovely rosé has rose petal, hibiscus and ruby red grapefruit aromas that lead to complex notes of cherry, cassis and strawberries on the palate. It's light and full of minerals, a sure bet for pairing with a variety of cheeses and salads. I'm a fan!
2014 Thierry Richoux Rosé ($20)
This rosé comes from the Burgundy village of Irancy in France, one of the main Pinot Noir producing communes near Chablis. Salty and savory with impressive notes of aperol and orange peel, the wine has a complexity and depth to it that is rarely found in rosé. This is not a normal light and elementary rosé, it's more of a rosé for red wine drinkers… and I'd recommend holding on to this to see how it ages after a year or so. I think you'll surprise people (especially your serious wine friends) with this interesting rosé – just look at that color!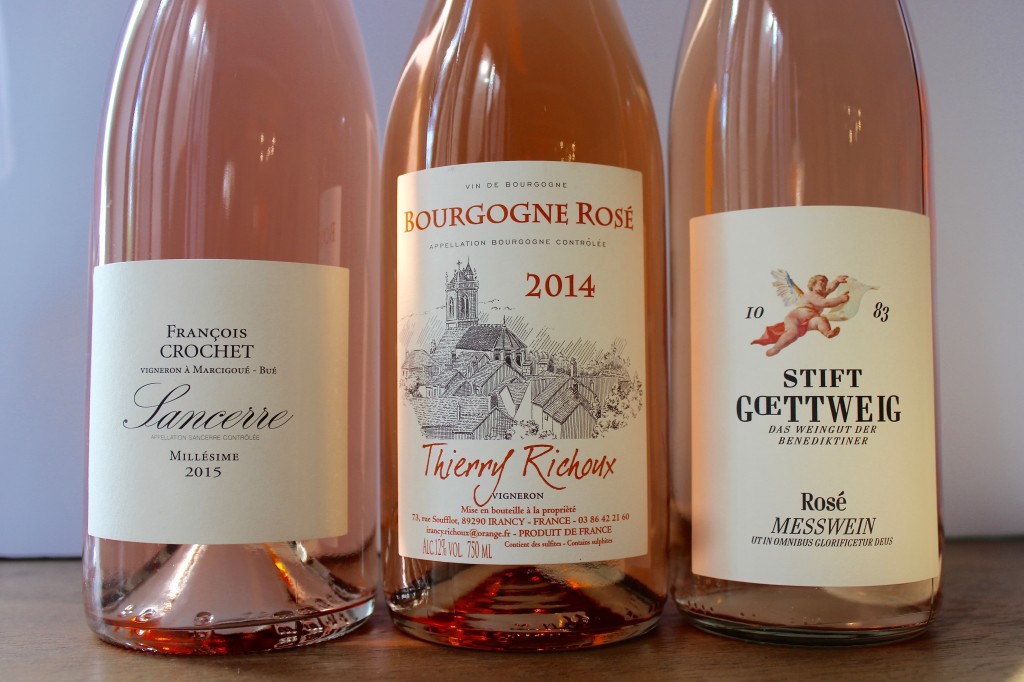 A lot of people ask me where to find such unusual wines that I write about, and today I'm able to tell you exactly where I got all three wines: from my friends over at The Source Imports. You can purchase each wine individually, but I recommend going for the 3-pack or even the 6-pack to save some money. With the mass amount of rosés being made from all over the world, it can be overwhelming to choose, but I don't think you can go wrong with these beauties. I know I will be stocking up! Cheers!
FYI – The rosés are going for $69 for the 3-pack and $126 for the Special 6-Pack Price (2 bottles of each wine).
Thanks to The Source Imports for collaborating with me on this sponsored post. As always, all opinions, photos and tasting notes in this post are my own.