Outside of the wine world, Jeff Fischer is known for his longtime career as a voiceover actor, most famously known for playing his alter ego TV character in the series, 'American Dad' (see below). Over the last several years, though, Jeff has turned his passion for wine into a full blown second career. As the owner and winemaker of Habit Wine Company, based in Los Olivos, Jeff has managed to become quite a talented winemaker, producing sought after small-batch Santa Barbara County wines. Cartoon character and winemaker… not many people have both on their resume. Ha!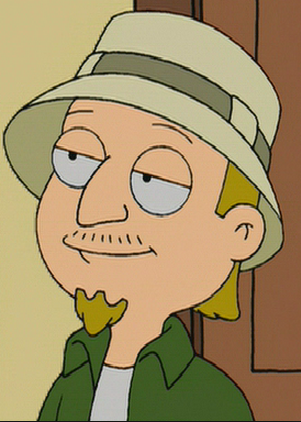 Born in St. Louis, Jeff has lived in Los Angeles for much of his life working as a successful actor in Hollywood. Although he had been interested in wine for a long time, he started making it himself as an outlet from the ups and downs (and let's be honest, the uncertainties!) of working as an actor in L.A. He now spends half his time in L.A. and the other half in Los Olivos, where he's been enjoying the much slower pace of life. Well, as slow as one can be when busy with two careers! But really, he's seemed to have found a great community of like-minded winemakers.
Early on when he was pursuing his passion in wine, Jeff lived in a motel and apprenticed at different wineries to learn the basics. When he started Habit Wine Co. in 2008, he produced just 50 cases of wine. Today, he has 7 wines in his portfolio and production is around 2,600. Such a big jump in a short amount of time is really a testament to not only his persistence (he's been known to carry around bottles of wine with him during auditions and drop into restaurants for unscheduled sales visits), but also his dedication to learning and growing as a winemaker. Pretty cool.
For the last couple of years, Jeff has been making his wines in the old Curtis Winery production space at Andrew Murray Vineyards, working closely with fellow winemaker and mentor, Ernst Storm. Jeff says that being around knowledgeable winemakers like Ernst and Andrew Murray has really helped him fine-tune his winemaking skills. Like many of the Santa Barbara winemakers I've featured for my wine column in the Sentinel, Jeff makes wine he likes to drink, which just so happen to be low alcohol, high acid wines with nice balance to them. They're not only complex and interesting, but they're super tasty and approachable. It's no wonder so many great restaurants in SB and LA carry his wines (guess those impromptu sales visits paid off)!
I sat down with Jeff to taste through some of his wines, including the oh-so-popular 2014 McGinley Vineyard Sauvignon Blanc ($30). Aged with the sur lie method in stainless steel tanks, the wine is crisp but with a well-rounded mouthfeel. It's got expressions of bright citrus and minerality that really showcases the terroir of Happy Canyon.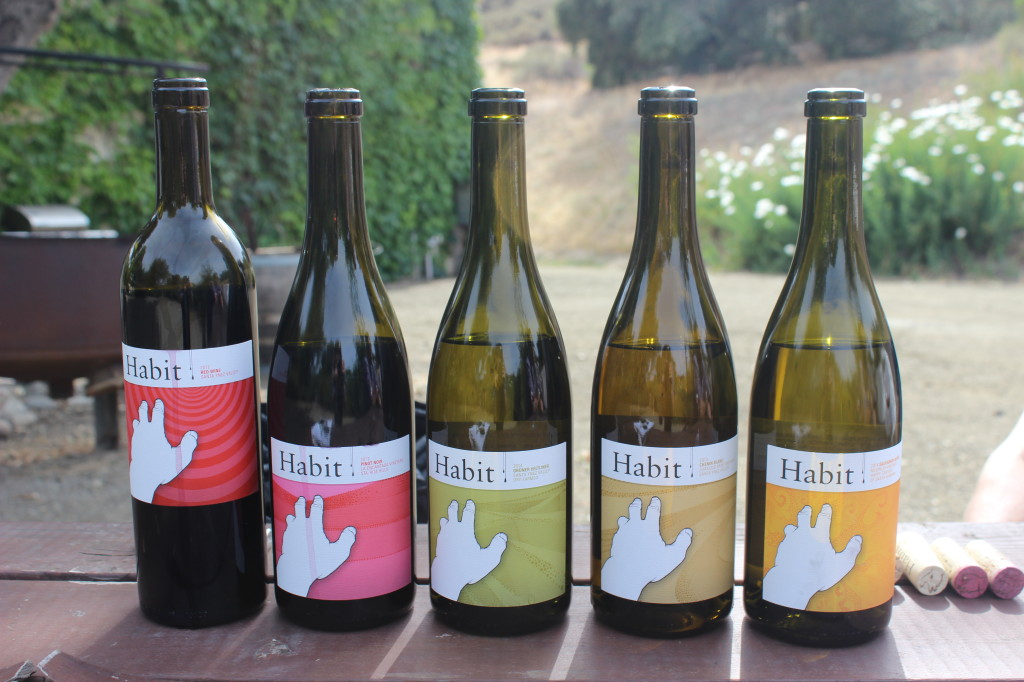 Next, I tried the 2013 Chenin Blanc ($30), made from grapes grown on the 35 year old vines of the Jurassic Park Vineyard in the Santa Ynez Valley. Jeff used a mix of stainless steel and neutral French oak to create this aromatic stunner that is crisp and bright with lovely acidity. I also enjoyed the 2013 La Encantada Pinot Noir ($50) from the Sta Rita Hills AVA. The aromas were rich with rose petals, cherries and spice, rounded out with an earthy, delicate finish.
From Gruner Veltliner to Pinot and even a Bordeaux blend, everything I tasted had finesse and approachability. And, coming from a down-to-earth celebrity whose enthusiasm for wine translates into the wine he produces? I'm sold.