Although Nick and I have passed through Paso Robles several times, it was only recently that we first stayed the weekend there. When planning our trip, Halter Ranch Winery, in the Adelaida District of Paso, was a name that kept getting mentioned as a place to visit. Perfect timing, too, since their new tasting room opened up only a couple of months prior!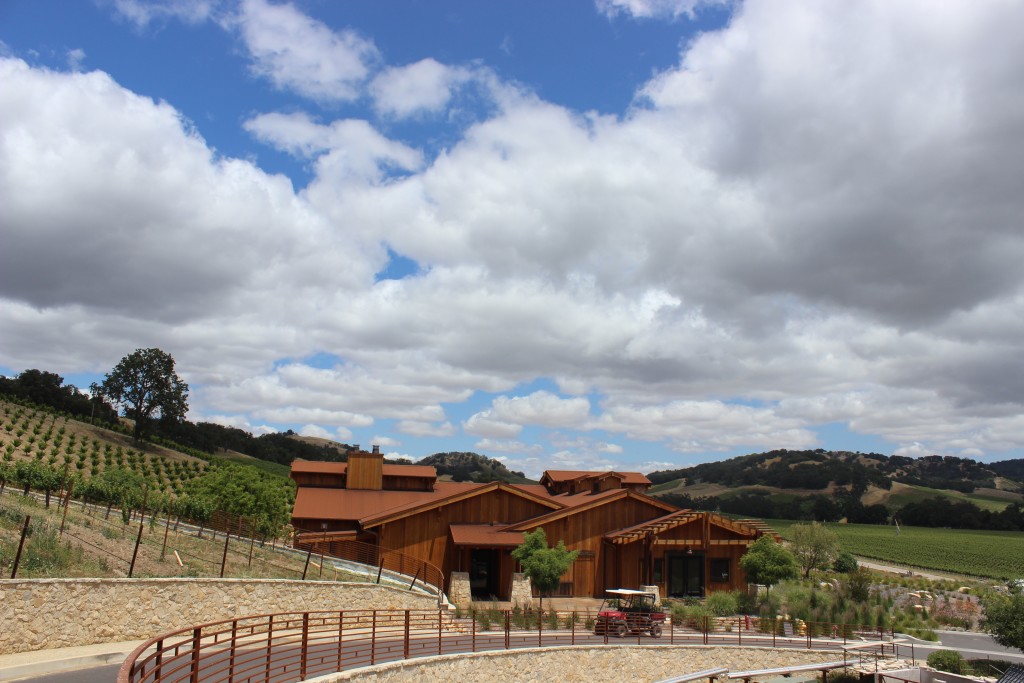 Halter Ranch Winery is located on a portion of a large ranch that dates back to the late 1880s, used at the time to raise livestock for wholesale. The property was eventually sold off in parcels in the mid-1900s, and in the year 2000, Swiss born businessman Hansjörg Wyss purchased 900 acres of the ranch, establishing Halter Ranch Winery. Wyss, who fulfilled a lifelong dream of owning a vineyard, got to work renovating the historic farmhouse and enlarging the original 40 acres of vines (first planted in 1996) to its present 280 acres.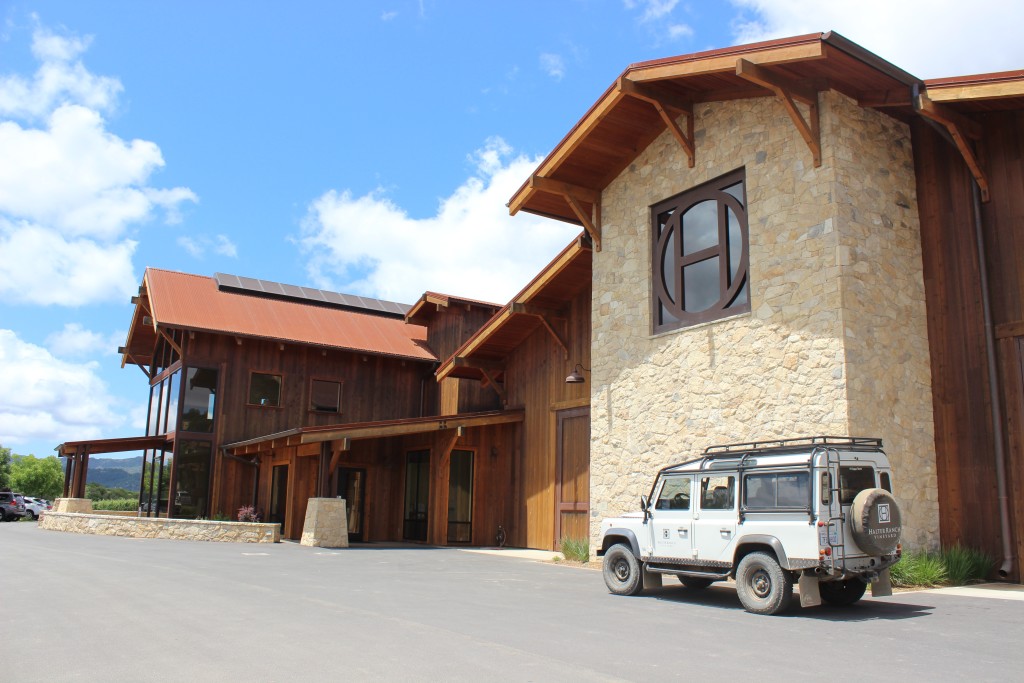 I have to admit, I was blown away by the beauty of the Adelaida District, located on Paso's Westside. Halter Ranch Winery fits right in — it's not only located in a beautiful area, but the winery and its views are pretty stunning. And the best part? You can experience it all through the winery's new Excursion Tour. Along with our guides, Nick and I climbed into the awesome 1984 Land Rover Defender 110 (originally from South Africa) and cruised past ponds, wildlife corridors and plenty of vines — there are actually 17 different varietals planted within the 280 acres of vines.
The Excursion Tour is also the only way to reach the highest point of the vineyard (1,750 feet) to take in the expansive views from Lion's Ridge. Here, you're able to see the whole ranch, its vineyards, and the famed Ancestor Tree (the largest Coast Live Oak in the world).
The whole experience with wine tastings takes about 3 hours and costs $45 (we had an abbreviated version), but I would highly suggest it! It's a fun way to explore the area's natural beauty and learn the history of the winery.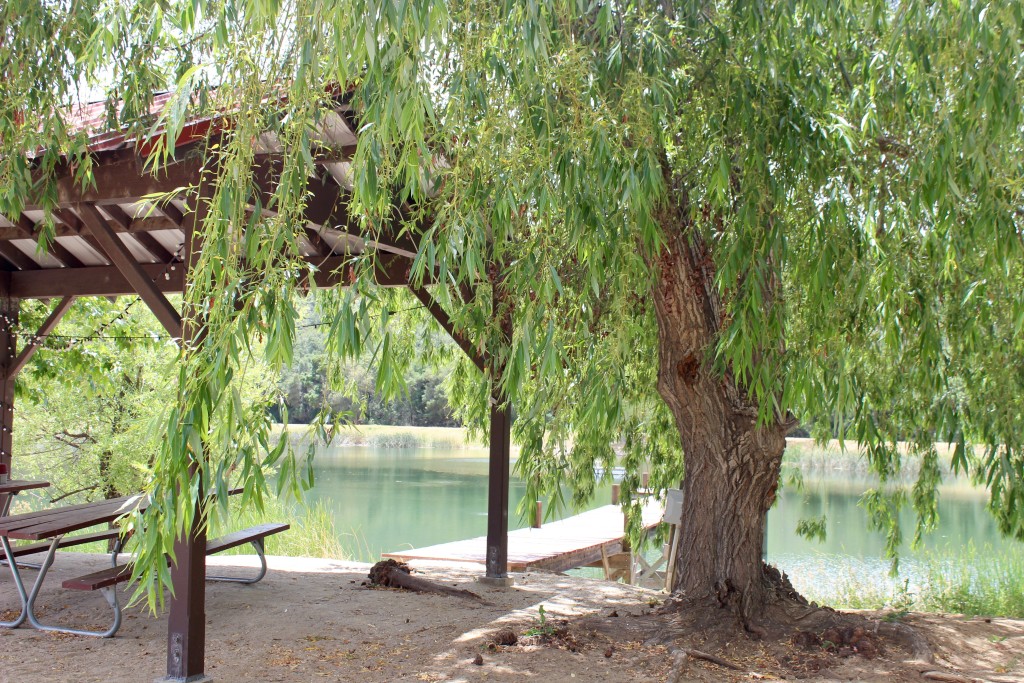 Speaking of the winery, the new state-of-the-art facility is a multi-level, gravity-flow winery, overseen by winemaker Kevin Sass, former winemaker at JUSTIN Winery. The building was constructed to be environmentally friendly, too, collecting rainwater on the exterior used during the winemaking process, utilizing recycled materials and employing energy efficient cooling systems.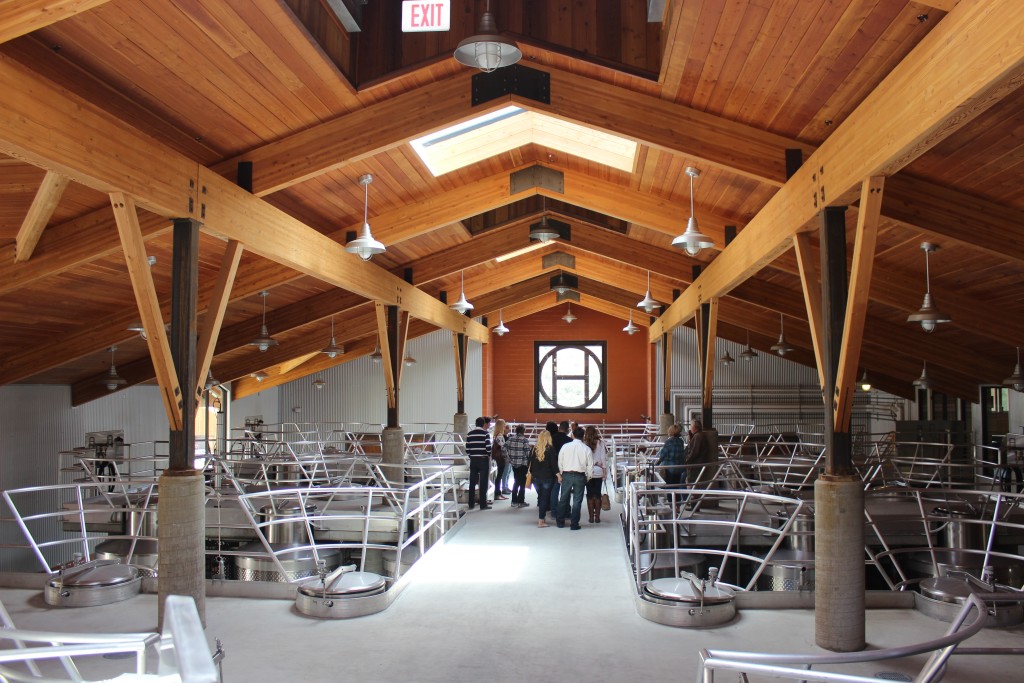 Next door, a brand new tasting room showcases floor to ceiling windows in an open concept overlooking the vines.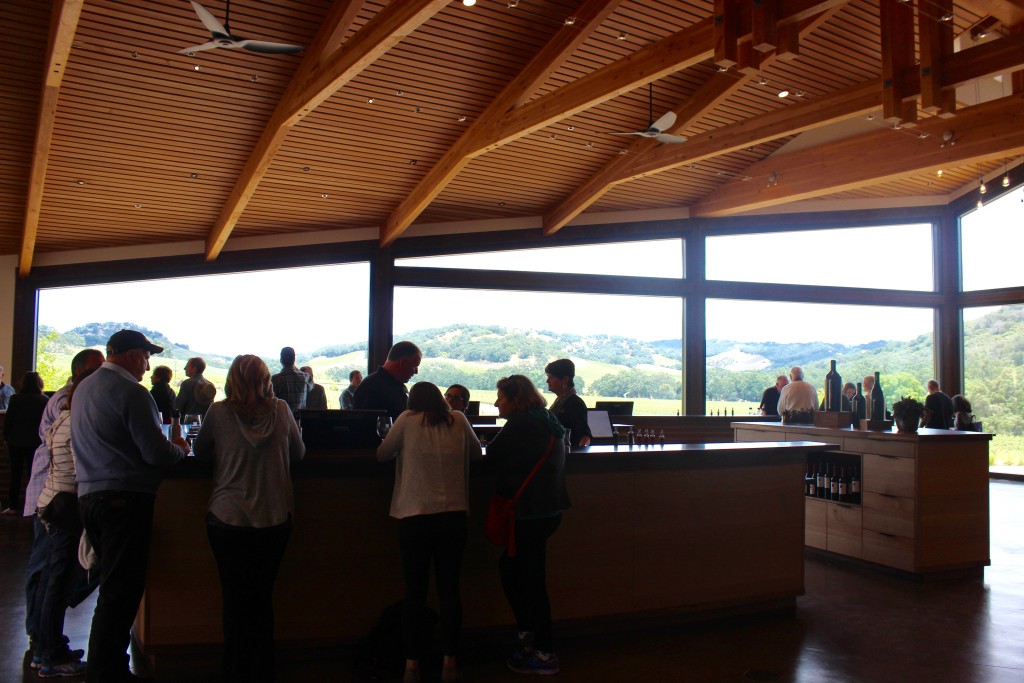 Off the tasting room, there's a large patio accented by a rock wall set against the hillside. Fun fact: That rock wall was put together piece by piece by ONE guy, believe it or not, using rock entirely found on the property. Judging from the outdoor pizza oven and an oak pit for barbecue, this is the place to be for a summer party!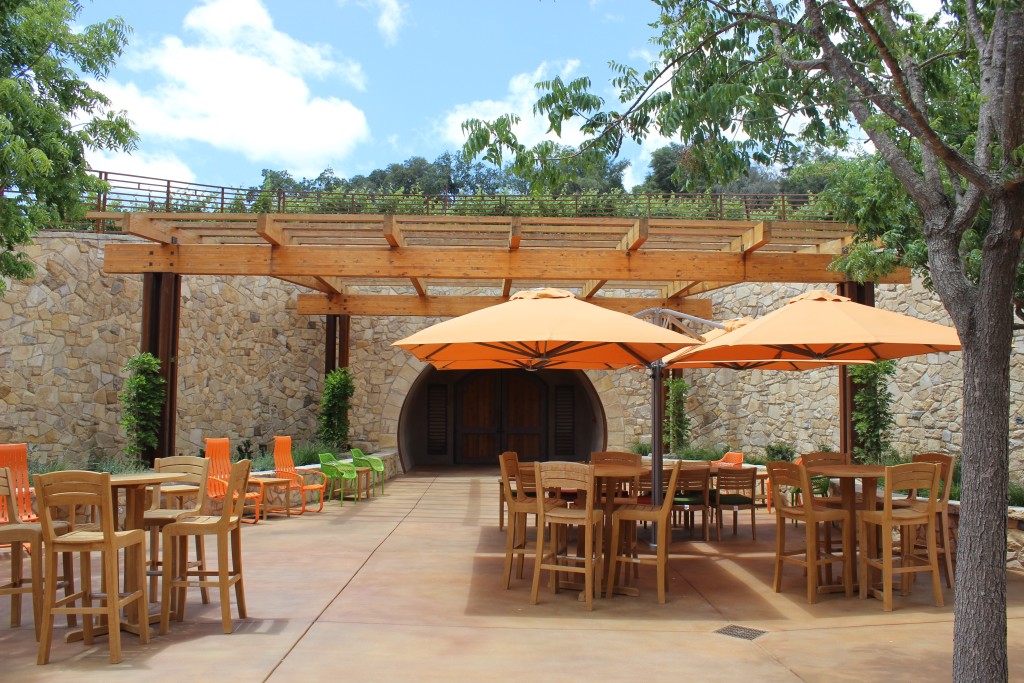 Next to the patio, you'll find the entrance to a 22,000 square foot wine cave which curves inside the hill. The cave maintains a 55 degree temperature naturally from the cool limestone rock, which makes it the perfect place for storing wine.
Halter Ranch is known for both Bordeaux and Rhône wines, which are 100% estate grown and sustainably farmed. The 2015 Halter Ranch Rosé ($21) is a blend of 67% Grenach, 22% Picpoul Blanc, 8% Mourvèdre and 3% Syrah. This lightly colored rosé has notes of strawberry and watermelon with a crisp, refreshing finish.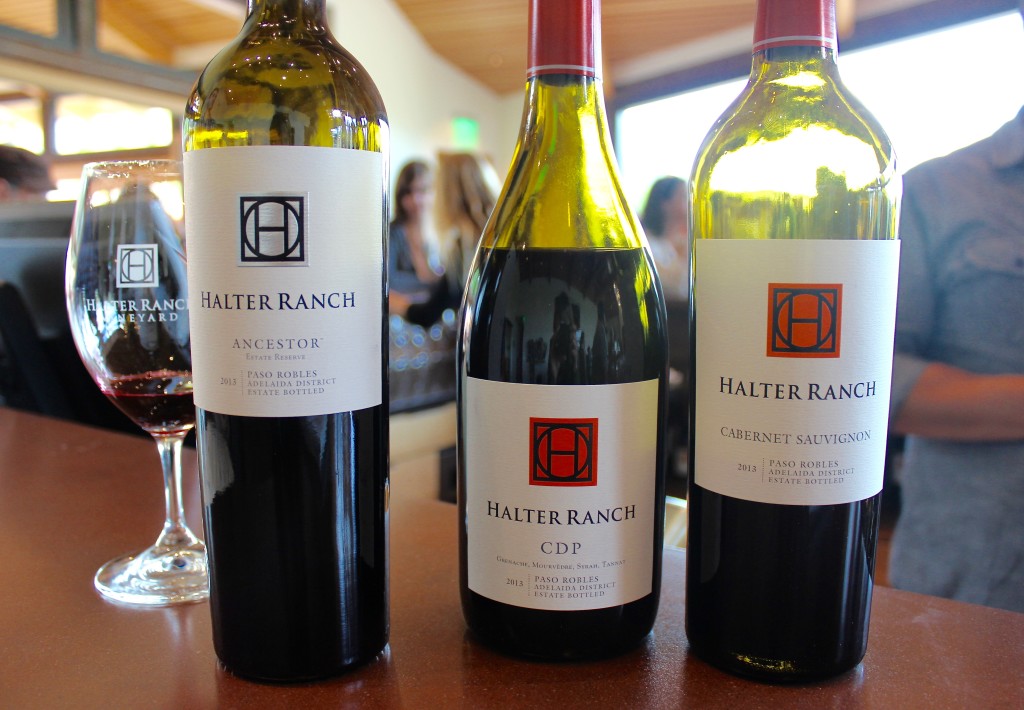 The 2013 Halter Ranch CDP ($32), short for Côtes de Paso, is a Rhône-style blend made with 54% Grenache, 22% Mourvèdre, 18% Syrah and 6% Tannat. It's a fruit-forward wine with a bit of spice, soft tannins and a lingering finish. Their flagship wine, the 2014 Halter Ranch Ancestor ($55), is a Bordeaux style blend paying homage to the Ancestor Tree. Made of mostly Cabernet with some Malbec and Petit Verdot, it's a rich, round wine with dark fruit, mocha and oak nuances.
Overall, a visit to Halter Ranch Winery should definitely be on your list of wineries to visit in Paso — for the wine, views and vineyard excursions. Cheers!