Gruner Veltliner and Riesling, the two prominent white grapes of Austria, aren't necessarily the first varietals that come to mind when thinking of Santa Barbara County wine. It's true that Chardonnay dominates most white production around here, but that doesn't stop Graham Tatomer from making high acid, mineral-driven, Austrian-inspired whites that are killing it in CA.
Graham, a Santa Barbara native, first got involved in the wine industry while still in high school, working the bottling line at Santa Barbara Winery. What started as just a means to earn some cash grew into a fascination to learn more about the world of wine. Even while pursuing his English degree at UCSB, he continued to work harvests and help out at Santa Barbara Winery.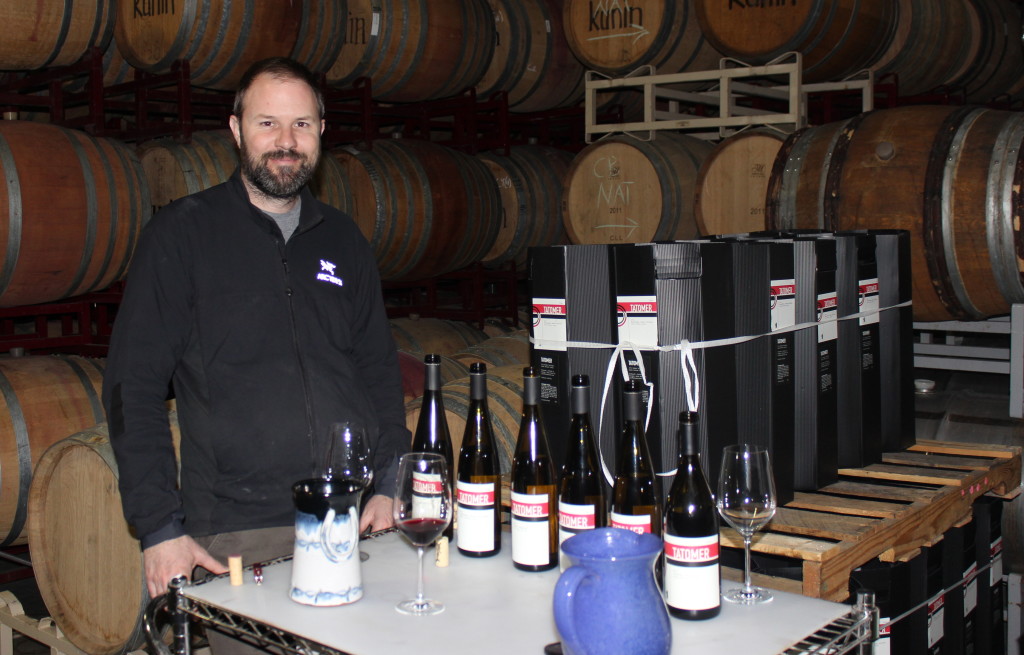 During this time, Graham started making wines under his own label, Katabasis. Although his wines were well received, he began to take more of an interest in Austrian Riesling and decided to spend time in Europe to hone in on his craft. So, after college, he landed the opportunity to apprentice with one of Austria's top winemakers, Emmerich Knoll. (Side note: I'm a huge Weingut Knoll fan!). After extending his 6 month apprenticeship to one year, Graham continued to make trips back to work harvests for the next few years.
In 2008, armed with a wealth of knowledge from his time in the Wachau, as well as experience working with Santa Barbara-area producers like Brewer-Clifton and The Ojai Vineyard, Graham started his namesake label. For Tatomer, he sources grapes from vineyards throughout Santa Barbara and SLO to produce several white wines influenced by his time in Austria. However, Graham isn't trying to replicate Austrian wine using California grapes, but rather, he's crafting great examples of Californian wine while paying homage to Austrian grape practices.
Tatomer's white wines are vibrant, unique in expression and very enjoyable to drink, showcasing the subtle nuances of each vineyard site. The 2015 Meeresboden Gruner Veltliner ($28), 'Meeresboden' meaning 'ocean soil,' is a blend of grapes from two different vineyards that share similar sandy, marine sedimentary soil. The wine has orange blossom and stone fruit characteristics with a bright, saline-like finish.
Rieslings are what the label is most known for, and they are all very dry with bright acidity. The 2013 Lafond Riesling ($30) is produced from old vines in the Santa Rita Hills, and the resulting wine has powerful notes of apricot with floral aromas. The 2014 Vandenberg Riesling ($28) is a more fruit-driven wine with stone fruit and hints of honey, a common expression from some of the botrytis-affected grapes used for this blend. Delicious.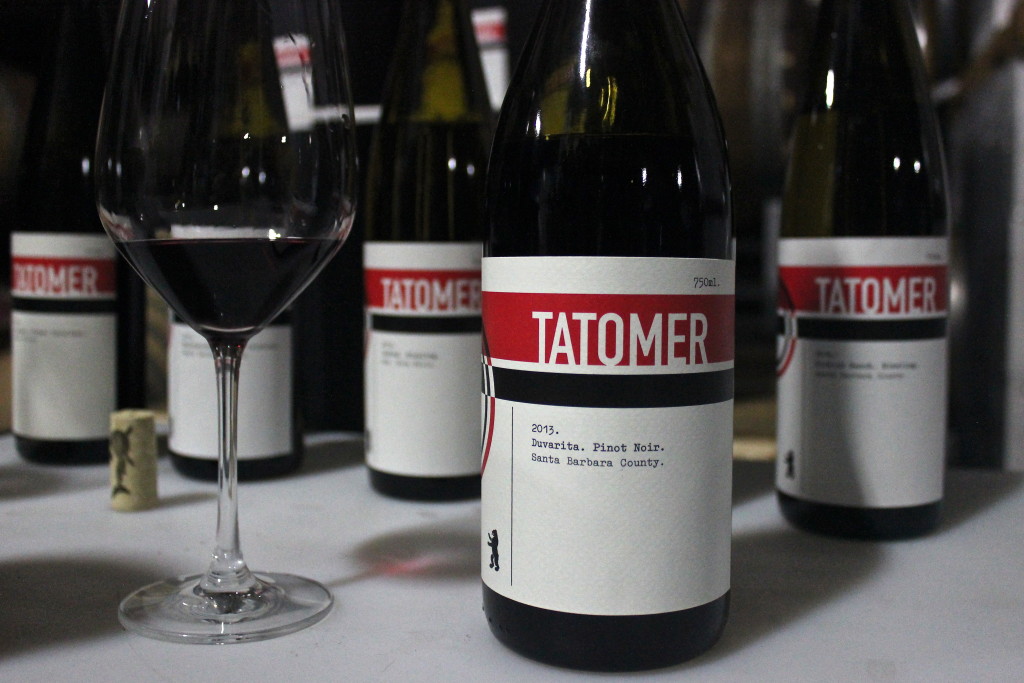 Not to be missed by all the Pinot lovers out there, Tatomer's first red vintage, the 2013 Duvarita Pinot Noir ($50), has silky dark red fruit flavors that will leave you reaching for another sip. Overall, these wines are great to drink now, but are also created with ageability in mind. If you can manage to hold on to them for a while… Cheers!