It's been a long time since I've featured a winemaker in my 12 Questions Q&A series and I'm excited to bring it back! This month, I'm catching up with Santa Barbara County Winemaker Blair Fox, the talented winemaker for Fess Parker Winery and his own two labels, Fox Wine Co. and Blair Fox Cellars.

Blair Fox has been on the Santa Barbara County wine scene for a while now, first starting out as a consultant for Fess Parker, where he is currently the head winemaker. In between, he's worked at Sunstone Winery, spent time in Australia's McLaren Vale wine region and traveled throughout France. He moved back to SB in 2003 when he became Fess Parker's Rhône varietal winemaker, then head winemaker in 2005.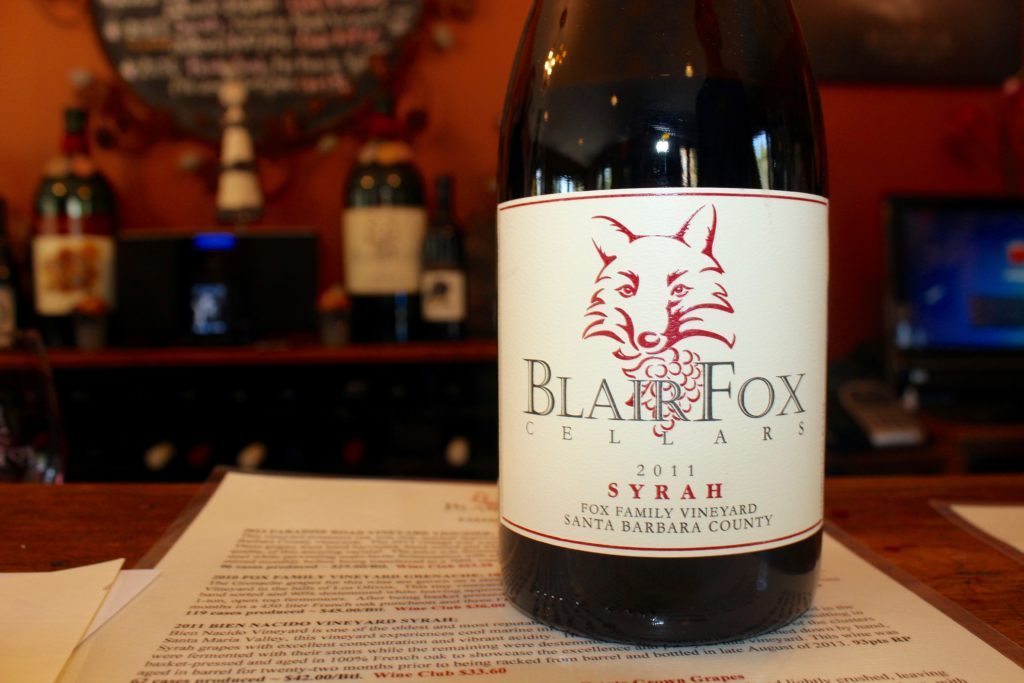 For the two labels he owns with his wife, Sarah – Fox Wine Co. and Blair Fox Cellars – the focus is on small production wines, including both Rhône and Burgundian varieties. You can taste the wines in Los Olivos at his Blair Fox Cellars tasting room and also in the Funk Zone, where Fox Wine Co. has new digs down in the Waterline (next to Topa Topa and Lama Dog). It's such a cool spot!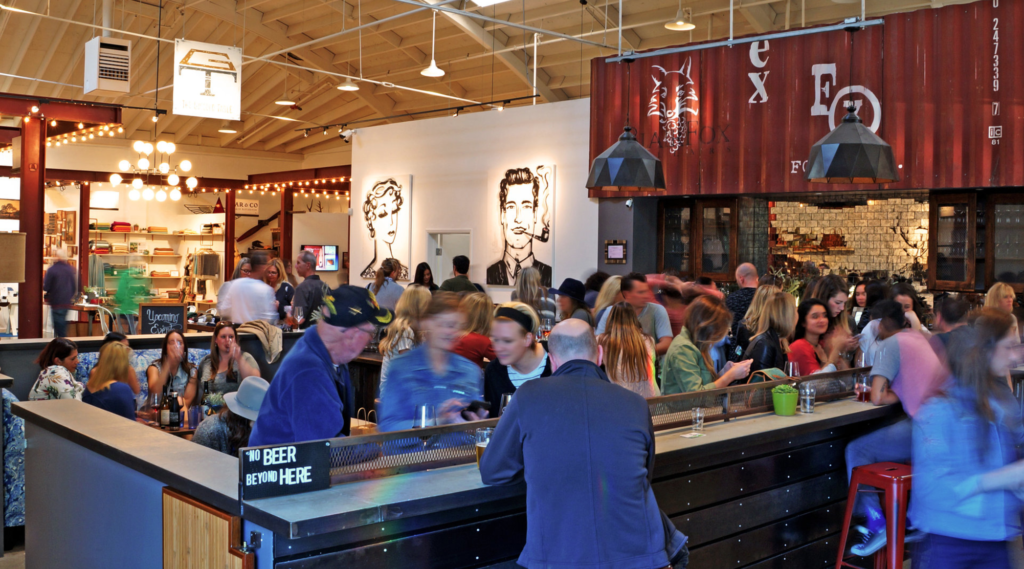 Read on to learn more about Blair… what he thinks of Australia, and what's the strangest description he's used for wine. It's surprising!
12 Questions with Winemaker Blair Fox
What is your current job title?
Head Winemaker – Fess Parker
Owner/Winemaker – Blair Fox Cellars & Fox Wine Co.
How did you get started in the industry?
I graduated with a degree in Viticulture and Enology from UC Davis. I always wanted to come home to Santa Barbara to make wine.
What is your most memorable wine or wine tasting experience?
Making wine in McLaren Vale, South Australia was pretty incredible!
Do you have a go-to wine and food pairing?
Yes, Syrah and steak… and Pinot and pork. Can't beat them.
What's the strangest word/s you've used to describe the smell or taste of wine?
Rotting flesh… there is an enzyme called cadaverine which is in rotting grapes that smells like a dead body! 
Which wine varietal do you think is underrated?
Definitely Syrah. I think it is one of the greatest varietals in the world and can express amazing dimension.
Is there one person in the industry you really admire and/or has been a role model for you?
I admire the pioneers of Santa Barbara County like Richard Sanford and Bob Lindquist.
When you're all wine-d out, what is your drink of choice?
BEER.
Favorite place in the world you've visited?
Australia.
If you had to describe yourself in 3 words, what would they be?
Hardworking, intelligent, strong.
Do you have a random talent or party trick?
Opening beer bottles with each other!
What 3 things would you take on a deserted island with you other than water?
My daughters, my wife and fire!
—
For Santa Barbara locals:
Thanks to Blair for participating in my Q&A series! For those of you in Santa Barbara, don't miss the opportunity to try Blair's wines TONIGHT, August 3 at Anthropology in downtown SB. They'll be participating in the First Thursday Art Walk, showcasing Fox Wine Co.'s Santa Barbara County Sauvignon Blanc and a Rhône blend called Bin 805. It's a blend of Grenache, Counoise, Syrah and Mourvedre. The wines are fun, drinkable and easily enjoyed at events like this. As Santa Barbara natives like myself, Blair and Sarah love to participate in community events, especially those having to do with art and education. Tonight's featured artist is Kelly Clause, whose ocean inspired watercolors and prints scream Santa Barbara.
As a side note, Anthropologie is one of my favorite stores (and Sarah's). What better excuse to sip while you shop! See you there from 5-8pm!