I had been hearing good things about Denner Vineyards since after Nick and I got engaged. Actually, it was our wedding photographer who first told us we should try the wines! So when we were planning our trip to Paso Robles, Denner was near the top of the list.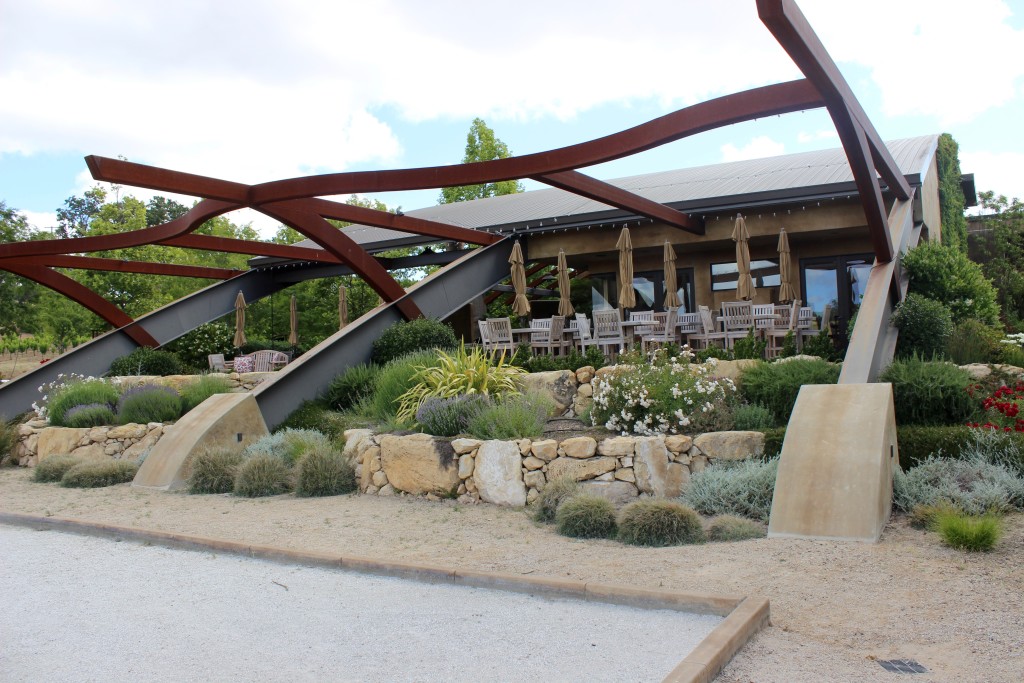 Denner Vineyards is located in the beautiful Adelaida District of Paso Robles, in the northwestern part of Paso. It's one of the prettier wineries I've visited in the area, complete with modern architecture that blends in with the natural environment, sweeping views, and plenty of outdoor space.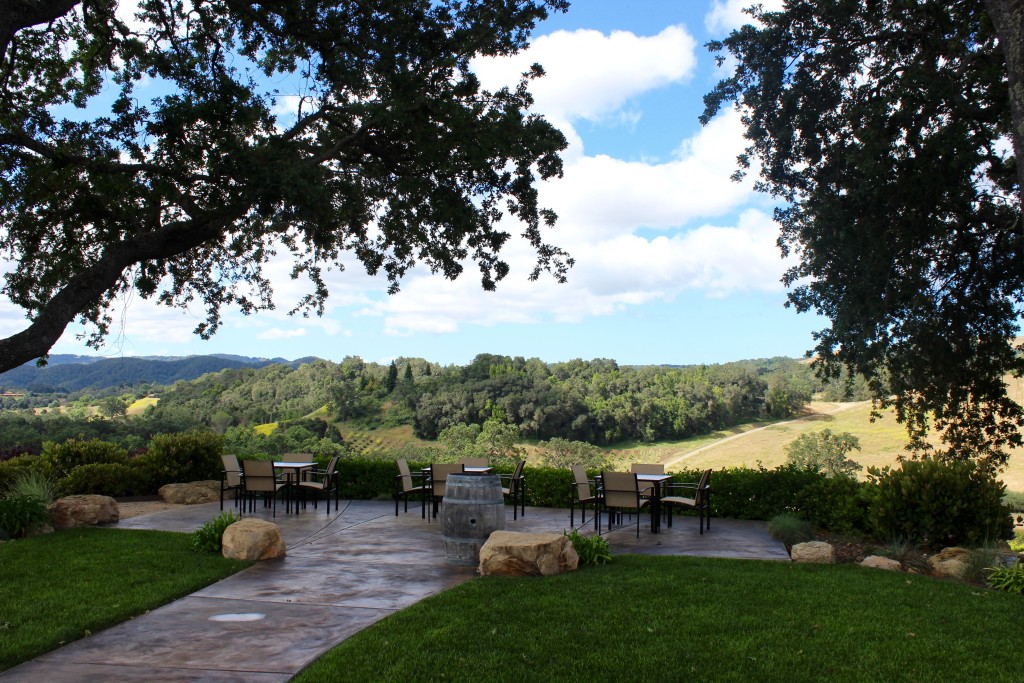 Owned by Rob Denner, the winery was constructed in 2005 with the help of Architect John Robert Mitchell. Together, they designed the space to fit into the hillside and complement the natural surroundings. Case in point: the below photo.
The facility was also designed to be a gravity-flow winery, moving the wine naturally rather than with pumpovers and other machinery. Solar panels in front are used to power the winery.
There are actually two tasting rooms at Denner, Comus Vista at the front side of the winery and Comus Crush on the backside. Although Comus Vista is predominantly used for wine club members, Denner transitions back and forth between the two. You can't go wrong with either, but on a nice day, Comus Vista is the place to be.
Most of the wines produced at Denner come from their 45 acres of estate vineyards, although there are 108 acres planted in total (the remaining grapes are sold to other wineries in Paso). There are a whopping 19 different varieties planted in 26 unique blocks, and sustainable farming practices are utilized throughout.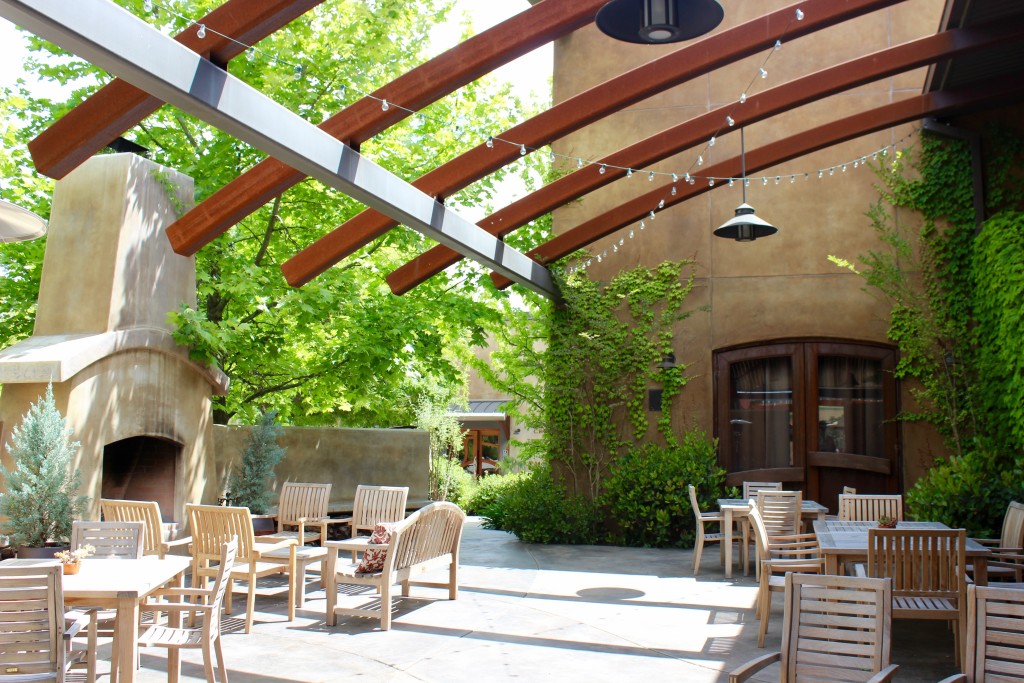 We started our tasting with the 2014 Denner Rosé ($28) made with a blend of 50% Grenache, 40% Mourvèdre, and 10% Cinsault. It's a beautiful light salmon-colored wine that has been aged in stainless steel and concrete. Rose water, wet stone and a bright, minerally finish make this a super summer wine for any occasion. Next, the 2014 Denner Theresa ($45), a lovely and complex white blend made with 40% Roussanne, 20% Picpoul, 15% Marsanne, 15% Grenache Blanc and 10% Vermentino. Notes of apricots, brioche and almonds led to a lively citrus finish. We really enjoyed these two!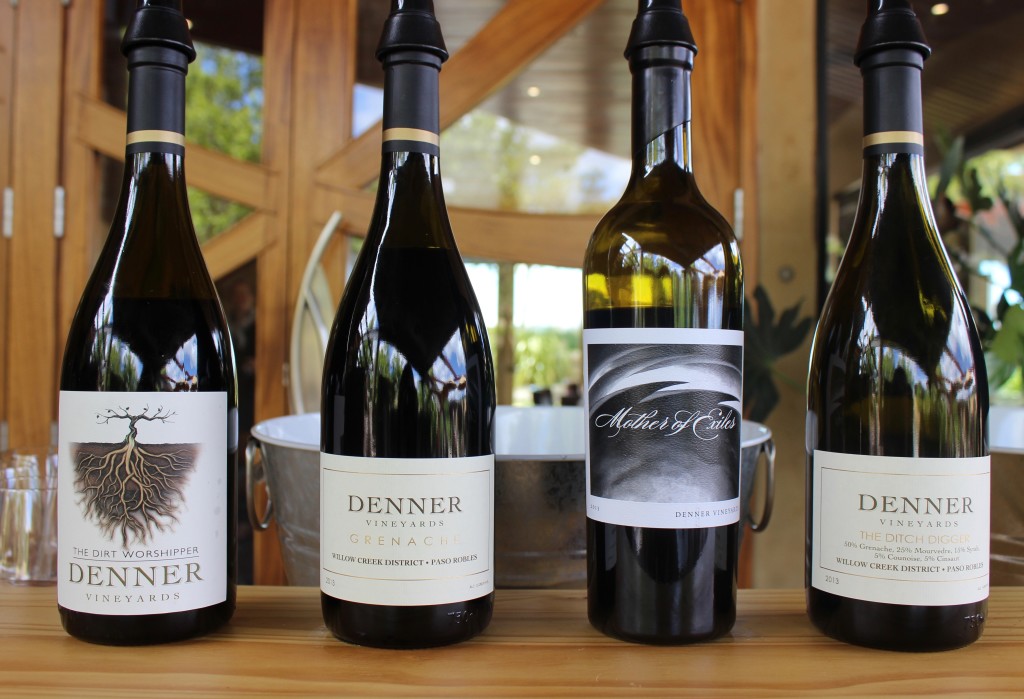 Although the rosé and white wine were certainly standouts, Denner is more known for their red wines, including the 2013 Ditch Digger ($70) –a blend of Grenache, Mourvèdre, Syrah, Cinsault and Counoise. Leather and savory aromas led to a dense, fruity palate that actually finishes velvety and smooth. Another red we tried was the 2013 Dirt Worshipper ($70), a Syrah sourced from Santa Barbara and the Central Coast that is earthy, peppery and savory with an intense but not overbearing finish.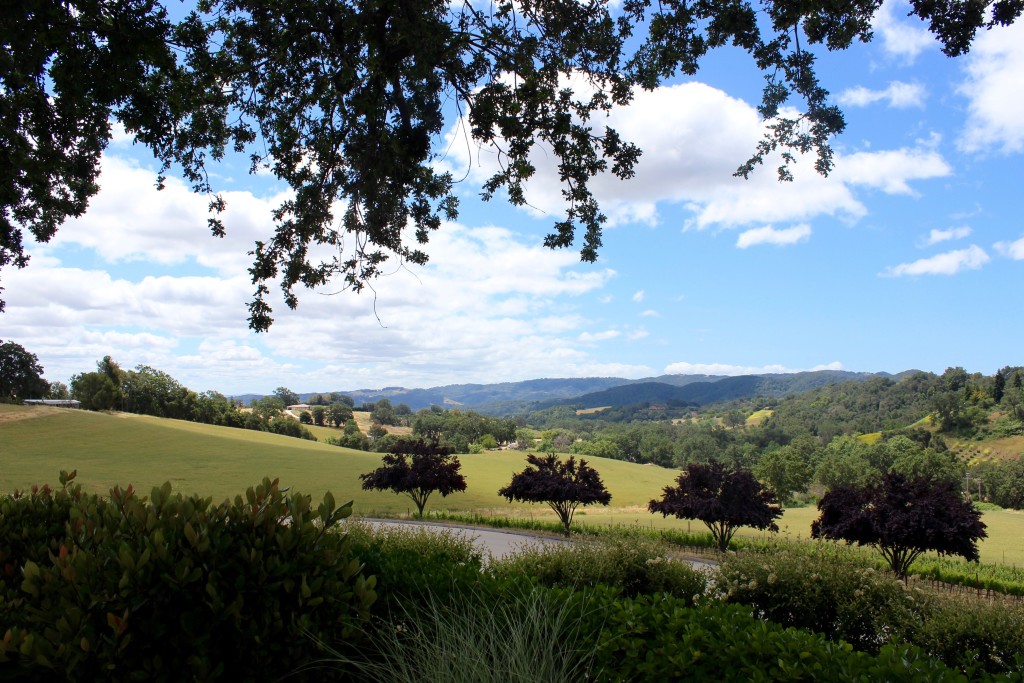 You can only visit by winery by making an appointment, but if you're looking for a peaceful place to sip some wine, don't miss a visit here. And, if you just can't bear to leave, the winery has its very own B&B, the Comus House, aptly named after the Greek god of festivity (son of the wine god Bacchus). How appropriate!
**Winery Notes**
Open: Daily 11-4pm; Appointment Only
Phone: 805.239.4287
Location: 5414 Vineyard Drive – Paso Robles, CA
Case production: 5,000-8,000 annually