If you've been following along with my weekend recap of Lake Chelan wineries, it's time to wrap things up (if you missed any of it, read more here). The last stop of the weekend was Rio Vista Winery. As the name implies (river view), the winery is located on the Columbia River just outside of Chelan, WA. It was such an inviting place on a warm day that we decided to spend most of the afternoon hanging out there (might as well delay getting back to reality for a few more hours, right?). 
The winery is family owned and operated, as with a lot of the wineries in the Lake Chelan area. Owners John and Jan Little, who were long-time teachers and apple orchard famers, decided to purchase the property (an old horse ranch) in the mid-90s as a place to live after retirement. John, who is also the winemaker, had been experimenting with home winemaking and when the couple retired, they decided they'd try their hand at opening a winery on their property.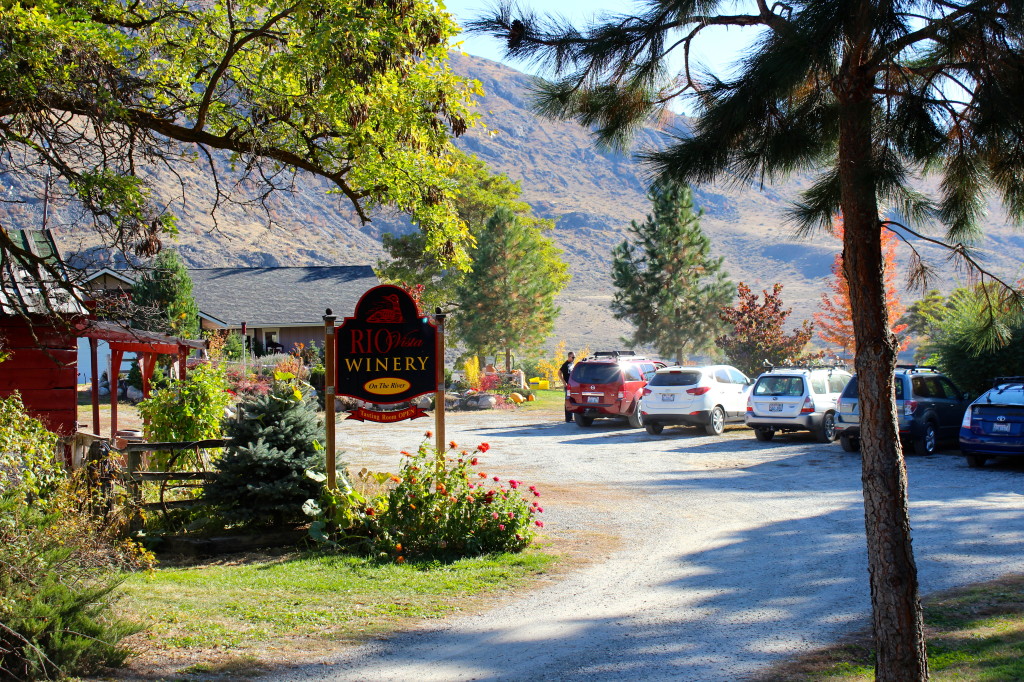 Let me first say that the winery grounds are gorgeous! It's also the only winery in Washington that is accessible by car, boat and float plane! If you're interested in making a grand entrance, Chelan Seaplanes can set up a 'fly and wine taste' experience for $69 per person. I was tempted…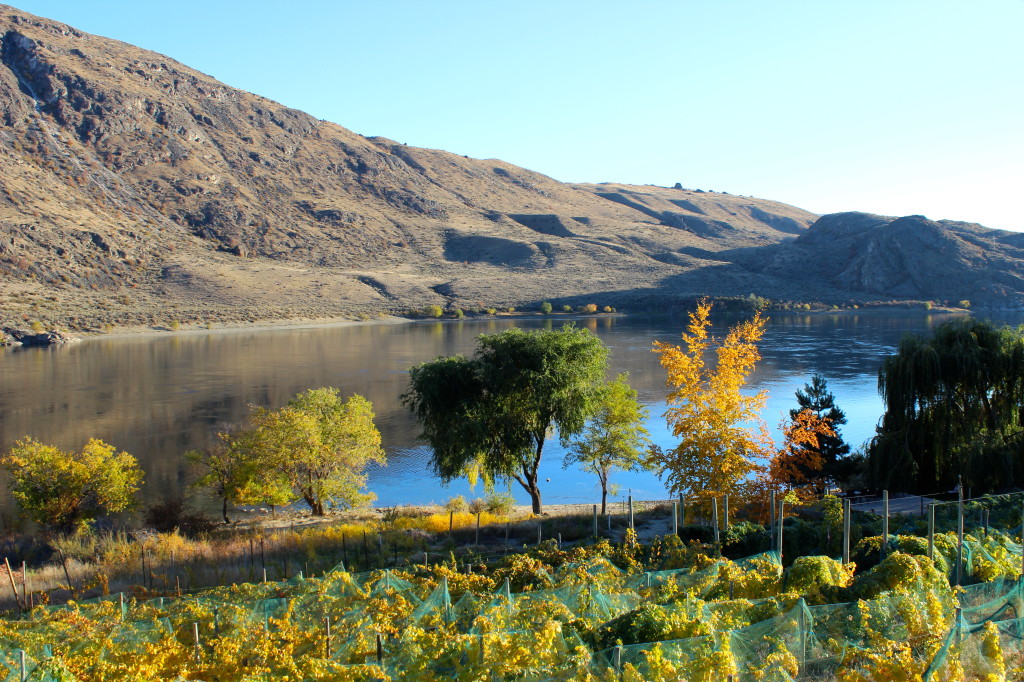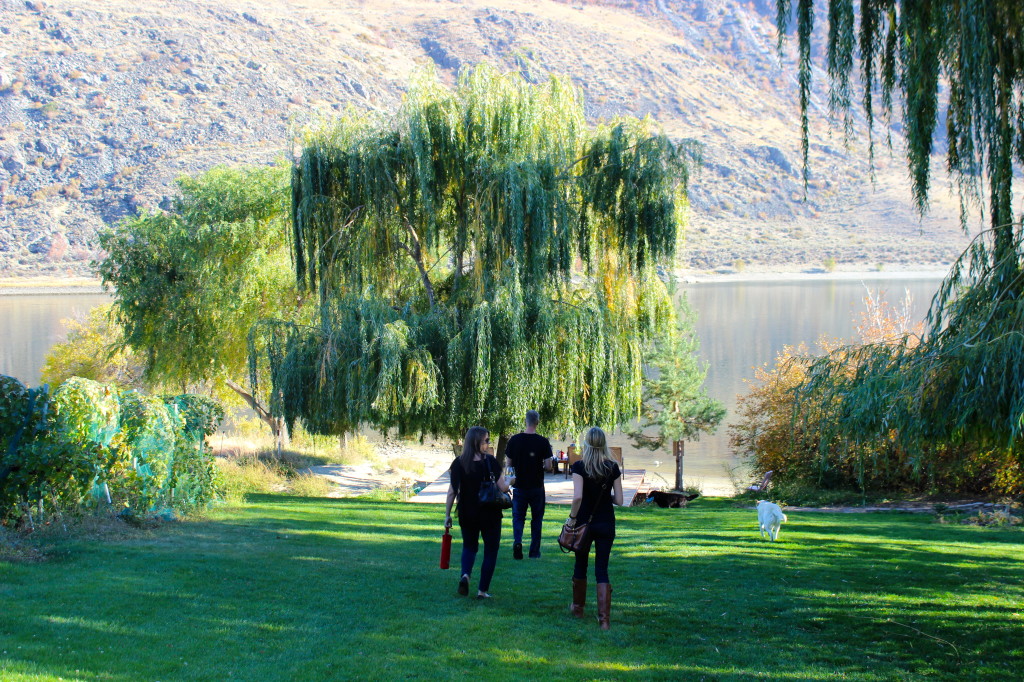 Most of the wines they produce are made in the more fruit-forward, off-dry style… which might be nice on a summery day when you want something different than a crisp, dry Sauv Blanc, for example. You'll likely be greeted by Jan Little in the tasting room, which is decorated with their daughter's artwork (she does the art for their wine labels, too) and a nice rock fireplace. The tasting includes 4 tastes of wine and is complimentary.
I first started with the 2012 Viognier ($20) which was slightly sweet and effervescent. It was definitely fruity, with flavors of white peach and ripe pear. Next up, was the 2012 Sunset on the River Estate White Blend ($20) which was a very summery, fruity wine. Made from a blend of Gewürztraminer, Pinot Gris and Chardonnay, it had tons of flavor (white peaches, apricots, mangoes) and a nice hit of acid. It's also a very pretty light peach color… kind of like the color of a sunset reflecting on a river, perhaps? Haha.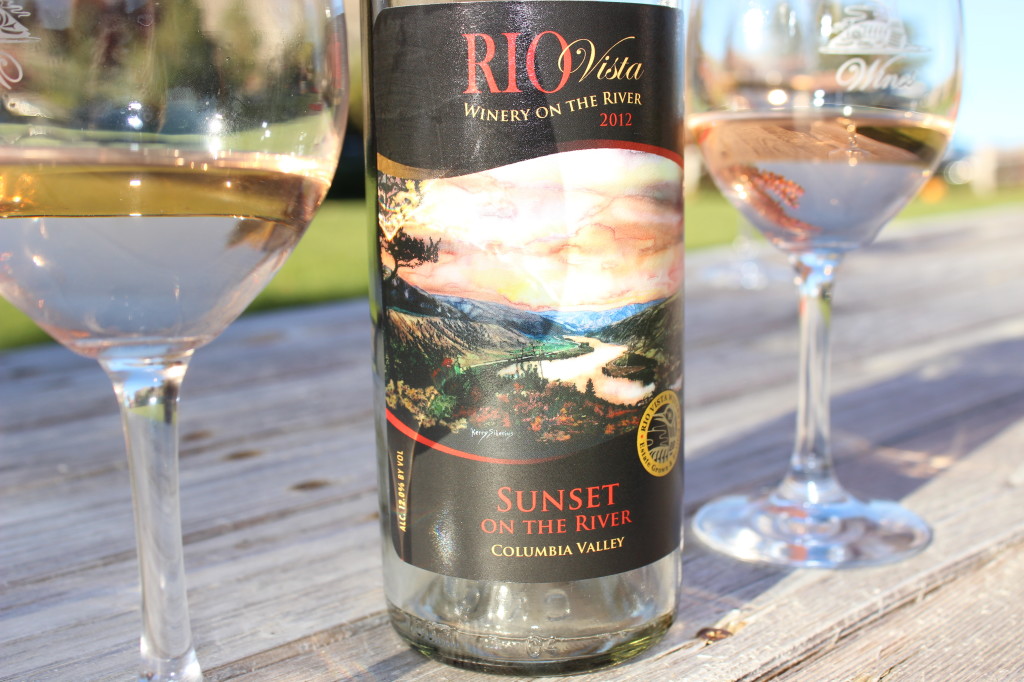 Next, I tasted the 2012 Wild Rose Estate Rosé ($19). Made from 60% Merlot and 40% Syrah, the skins were left on for 24 hours during the winemaking process, which gives it a deep pink color. It's off-dry, with aromas and flavors of spice, watermelon, strawberries and cream. Not my preferred style of Rosé, but not bad if you're into a more sweeter style.
I next tried the 2010 Loony Red ($28), a blend of mostly Merlot, Cab Sauv, Cab Franc, and Syrah. There's a lot of plum, mocha and raspberry flavors, with nice tannins on the finish. It was a decent blend. Lastly, the 2010 Cabernet Sauvignon ($32). It had prominent aromas of chocolate and blackberry, with boysenberry, toasted nuts and oak flavors. Definitely a fruit-forward Cab.
If you just come for the wine tasting, you should definitely make time to stay for the view and scenery. It's picture perfect and completely serene… just add sunshine and wine and you've got yourself a good day!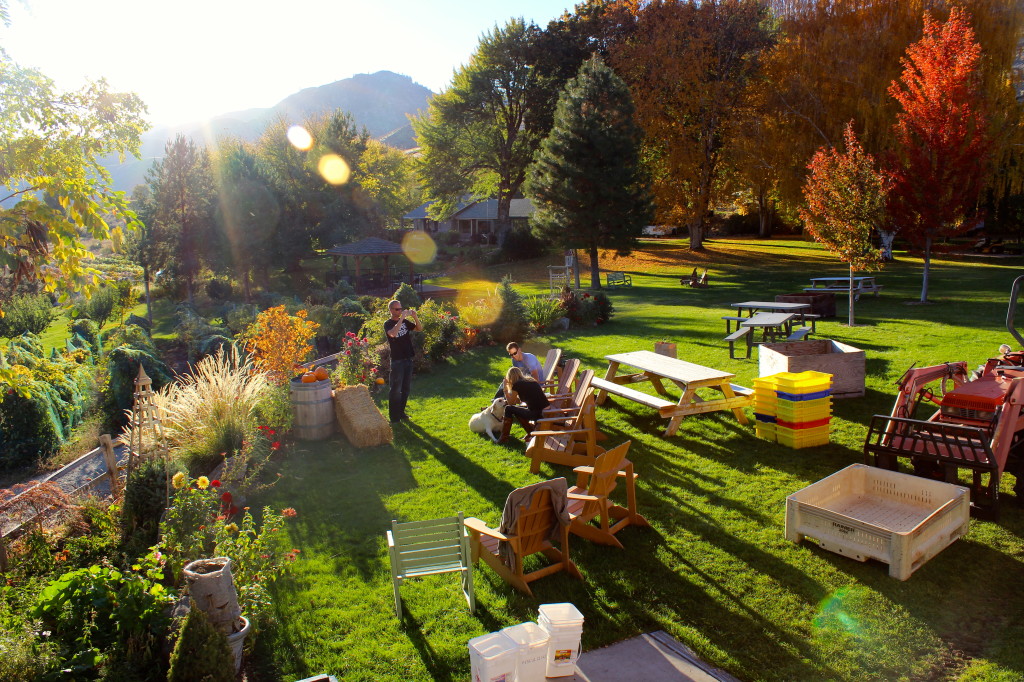 **Winery Notes**
Open: Fall hours – Fri-Sun 12pm-5pm
Tasting Fee: Free
Phone: 509.682.9713 

Location: 24415 SR 97 – Chelan, WA (about 10 minutes out of town)
Tips: Buy a bottle, bring your own picnic, and grab a spot to take in the scenery and spend an hour or two. There's also a friendly wine dog that loves attention. :)