If you haven't yet visited Walla Walla, Washington, then you're missing out! Walla Walla is a charming, unpretentious wine destination in the southeastern part of Washington, about 4 hours from Seattle and a stone's throw from the Oregon border (the Walla Walla AVA actually spills over into Oregon). Although it may seem like a quaint and quiet town, there's no mistaking that Walla Walla is a booming wine destination filled with great restaurants and awesome wineries producing award-winning wines.
A lot has changed since Walla Walla's first winery was established in the late 1970s, as evident by the sheer number of wineries in the area now (there are over 100), which produce everything from Cabernet and Merlot to Sangiovese and Barbera. But with so many options, where to start? Just follow my guide to Stay, Eat and Drink your way through Walla Walla!
Where to Stay:
The Marcus Whitman, a historic hotel built in 1928, is the most well-known and nicest of the places to stay downtown. Looking to save some cash? Then check out the Holiday Inn or La Quinta, which are clean, cheap and close to downtown. If you'd prefer more peace and quiet outside of town, look no further than The Inn at Abeja, a beautiful inn located on a 32 acre property with a winery onsite (the wine is wonderful, too). It's luxe without being over the top, and the gourmet breakfasts are definitely a highlight!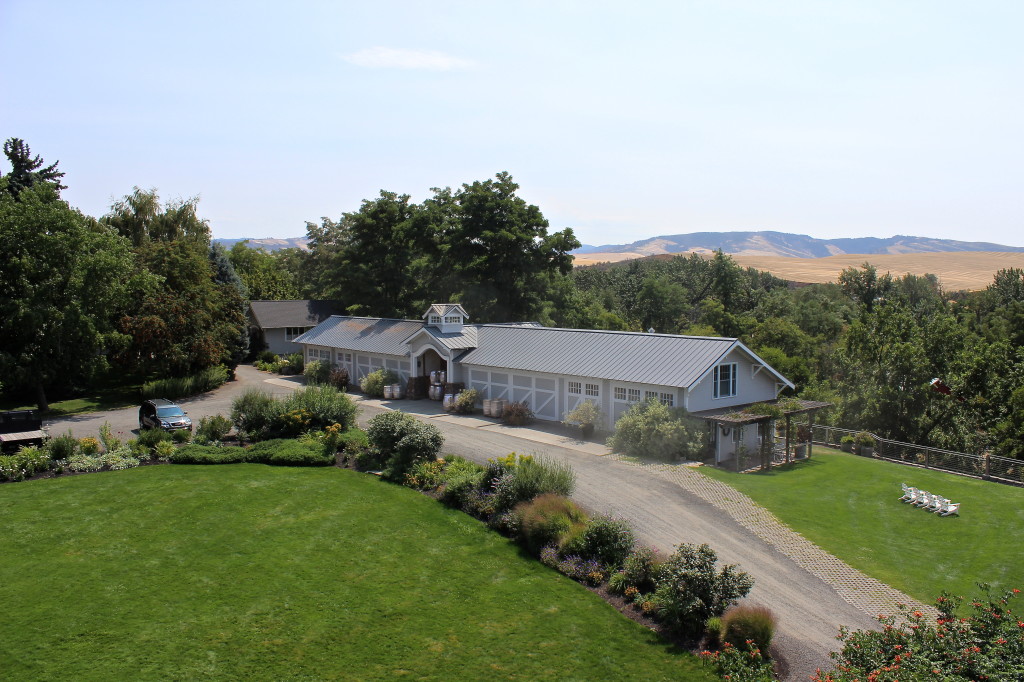 Read about my experience at The Inn at Abeja here.
Where to Eat:
As small as downtown is, there are actually plenty of great options for a delicious meal — casual or more upscale.
For Breakfast: My favorite place in town is Bacon & Eggs, a popular spot for locally sourced and seriously delicious Mexican-influenced breakfast items. The spicy chorizo eggs are perfect, but don't miss the breakfast cocktails, too! If you're looking for a more mellow place to sip an espresso and nosh on coffee cake, check out Olive Cafe & Marketplace, although you may be tempted to try one of their breakfast pizzas once you smell them baking! Or head to The Maple Counter Café for comfort classics, like fluffy pancakes or biscuits and gravy.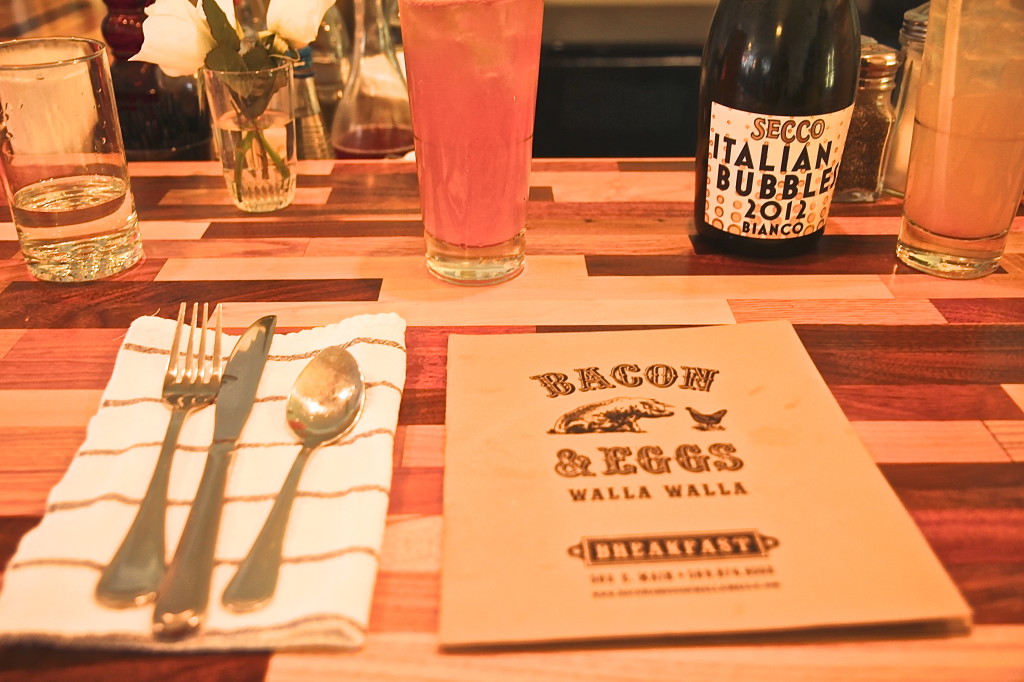 For Lunch: When I go to Walla Walla, I usually just grab a sandwich from Graze to take wine tasting. Their hefty sandwiches are made fresh and they cure their own meat. I'm a fan of the Pulled Pork Torta, but I hear the Sexy Time sandwich is a must! If you'd prefer to sit down and enjoy a nice meal, head to Brasserie Four for salad niςoise and French onion soup in this comfortable French style bistro.
For Dinner: If you don't visit Brasserie Four for lunch, it's certainly worth going for dinner and trying the steak frites and housemade pâté. So good. Saffron Mediterranean Kitchen has an interesting and delicious selection of Mediterranean-inspired food, from paella to house-made pastas. I love to start with the perfectly spicy patatas bravas. For fine dining, check out Whitehouse Crawford, which is set in a renovated old wood mill. From the dining room, you can look into the Barrel Room of Seven Hills Winery next door or sit at the chef's counter to watch the chefs in action. For something a little more casual, check out the lively Public House 124 for delectable pub food, like truffle fries, burgers and fried chicken.
Where to Drink:
Walla Walla doesn't have much of a nightlife, but there are a few places you can go to if you're not quite ready to call it a night after dinner. Sapolil Cellars attracts a mixed crowd for live music and wine (the amazing people watching is a bonus). Red Monkey is a sports bar during the day that transforms into somewhat of a club at night, so expect loud music and dancing. There's also Marcy's Bar, where you can enjoy a cocktail over live music on the weekends (late night happy hour starts at 9pm, when the lounge is no longer family friendly).
Where to Taste:
Walla Walla is divided up into a few main areas, so it's easiest to stick to one general area for wine tasting. Downtown is dotted with tasting rooms which makes it easy to walk and sample wines, do some shopping, then try some more wines. Definitely stop into Rotie Cellars for wonderful Rhône style varietals, which happen to be some of my favorite wines from this region. Mark Ryan has a variety of red blends to taste in his popular tasting room, and Doubleback is worth a stop not only for the wine, but also to say that you've tasted ex-NFL pro Drew Bledsoe's wine (appointment only). One of my favorite wineries, Gramercy Cellars, is located just a few minutes from downtown, and is worth seeking out. The wines are fantastic, and the ambiance is pretty cool, too.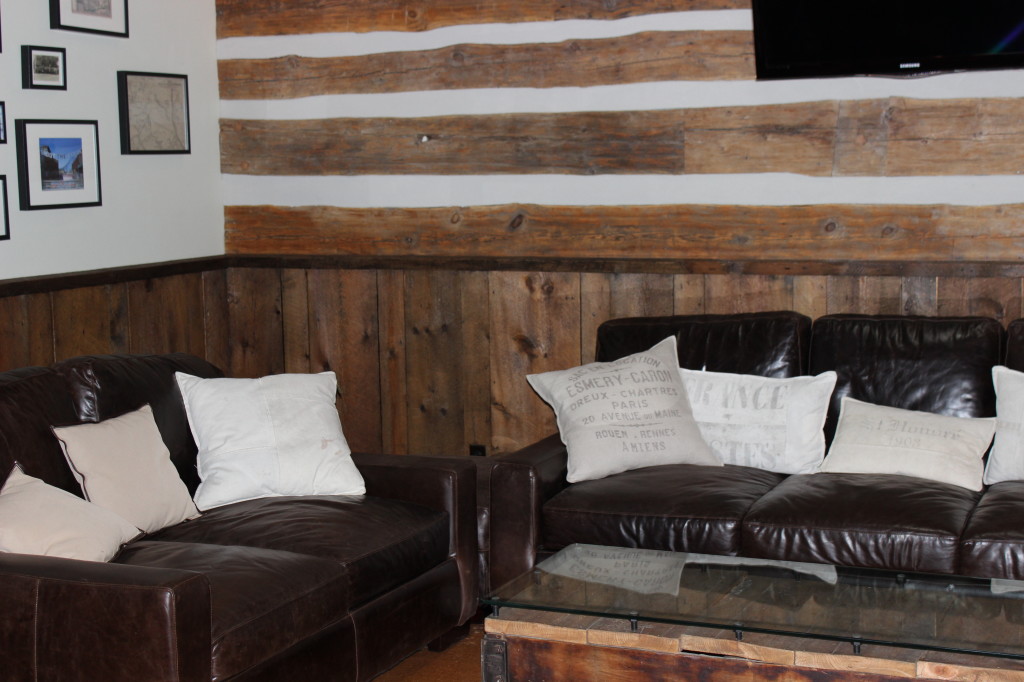 Read more about my visit to Gramercy Cellars here.
If you are willing to drive, head East where there's a cluster of wineries located in an old WWII Army air base near the airport. Tamarack Cellars is a worthy stop, and further east down Mill Creek Road is a more rural area where the beautiful wineries áMaurice and Walla Walla Vintners are located.
Driving South 15 minutes from town is where many larger wineries are located, near or across the Oregon border. A few noteworthy places include Saviah Cellars (for their crisp Chardonnay and popular Syrahs), Balboa Winery (for great red blends in a dog friendly winery), Sleight of Hand (for sought-after wines in a cool tasting room) and Pepper Bridge (for high-end Merlot).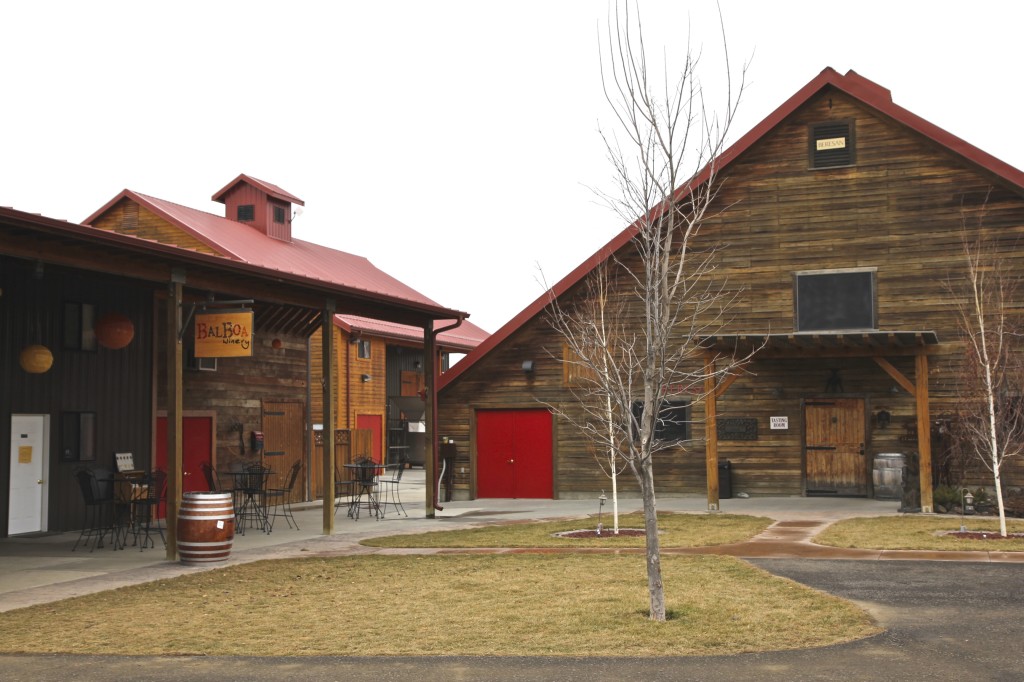 You can read more about my experiences at Balboa Winery or Sleight of Hand here – both are must visit wineries!
Just off Hwy 12 heading West out of town are a few more wineries, including one of Walla Walla's founding wineries, L'Ecole. It's located in an old schoolhouse originally built in 1915, and offers several great wines, including a refreshing Chenin Blanc perfect for summer. Nearby, Reininger Winery's tasting room is bright and open, where you can taste their selections of Chardonnay and Carmenère. Read more about Reininger here.
So there you have it, the Ultimate Guide to Eating and Drinking in Walla Walla. Hope you enjoy it as much as I do. Cheers!
Pin it!