Rick and Aurora Grimm, the couple behind Grimm's Bluff, moved their family from Monaco to Santa Barbara in 2007 and soon found themselves missing the European wines they had grown accustomed to. Without much knowledge of California wines, they began exploring the Central Coast to better acquaint themselves with the wines of this region. During their tasting adventures, they found that Paul Lato made some of their favorite Santa Barbara wines, similar in style to their beloved European wines. Little did they know that a few years later they'd have their own label, Grimm's Bluff Winery, and would hire Paul Lato to be their winemaker!
In 2010, the Grimms bought a 135-acre ranch in the Happy Canyon AVA of Santa Ynez, which sits 850 feet above sea level. At the time, there wasn't really anything on the land, so they really had to start from scratch. Although they originally planted 7 acres of hay on the property, they soon realized that wasn't quite the industry for them, and started exploring the possibility of planting a vineyard.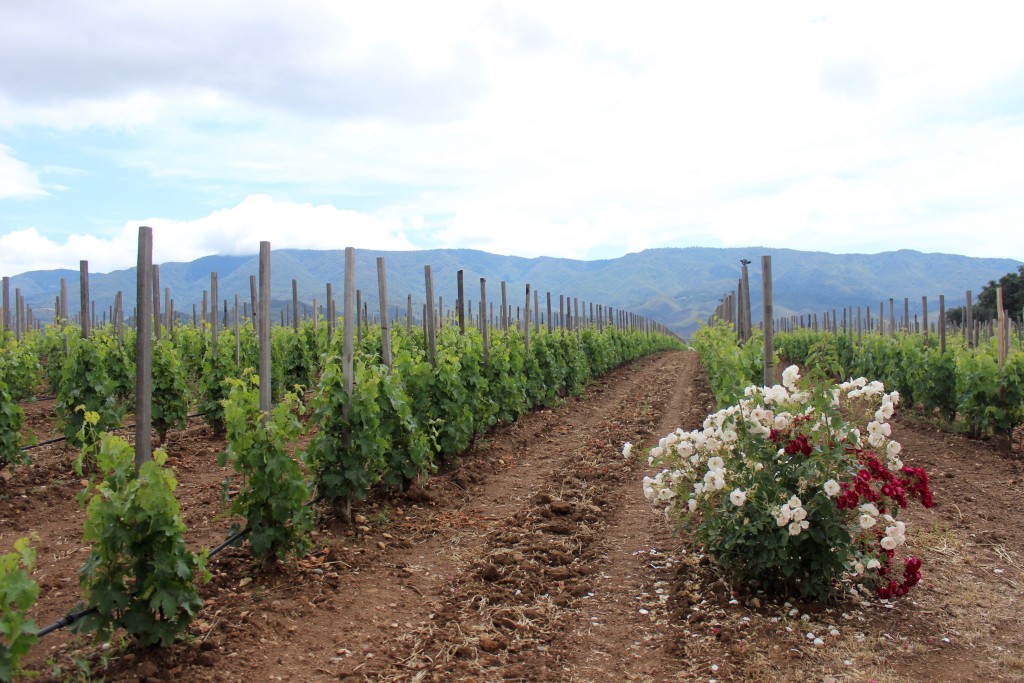 In 2011, the Grimms purchased an additional 108 acres of adjoining land, hired Paul Lato as their consulting winemaker and met with Philippe Coderey, a top biodynamic consultant. Together with their consulting team, they planted 16.5 acres of biodynamic vines in 2012 on a bluff overlooking the Santa Ynez River, which included Cabernet, Sauvignon Blanc, and a tiny bit of Petit Verdot. Their first release was only a year later–the Grimm's Bluff Sauvignon Blanc.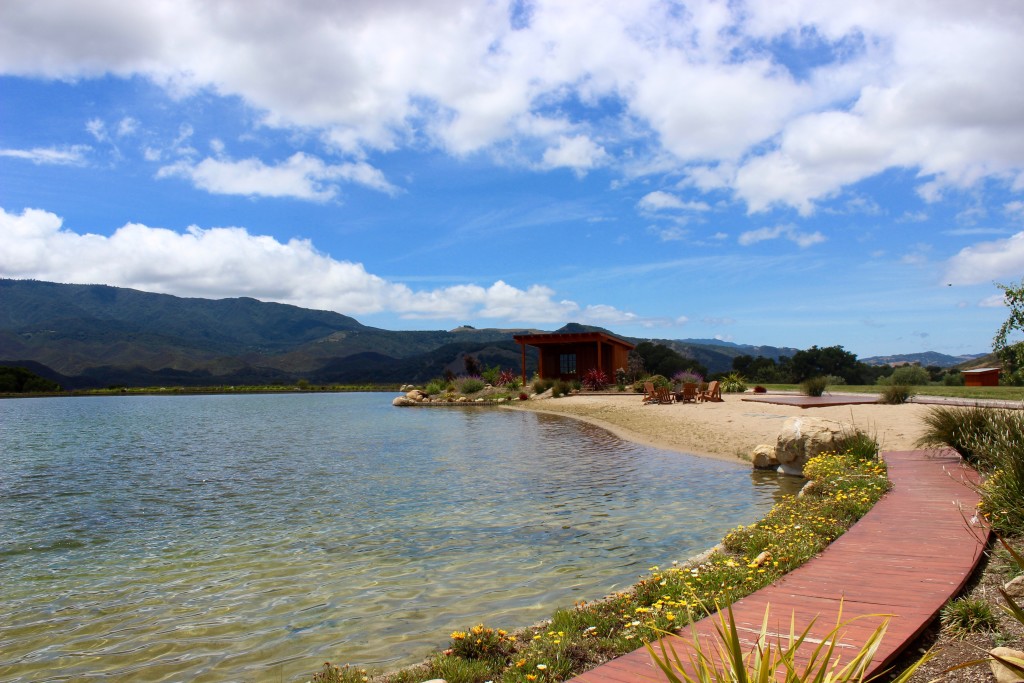 I recently had the opportunity to visit the property and was blown away by the beauty of the location. From the reservoir to the wildflowers and even roses planted in front of the vines, the place is seriously gorgeous.
There are olive trees, gardens and even cows that roam the property (as seen via our ATV tour).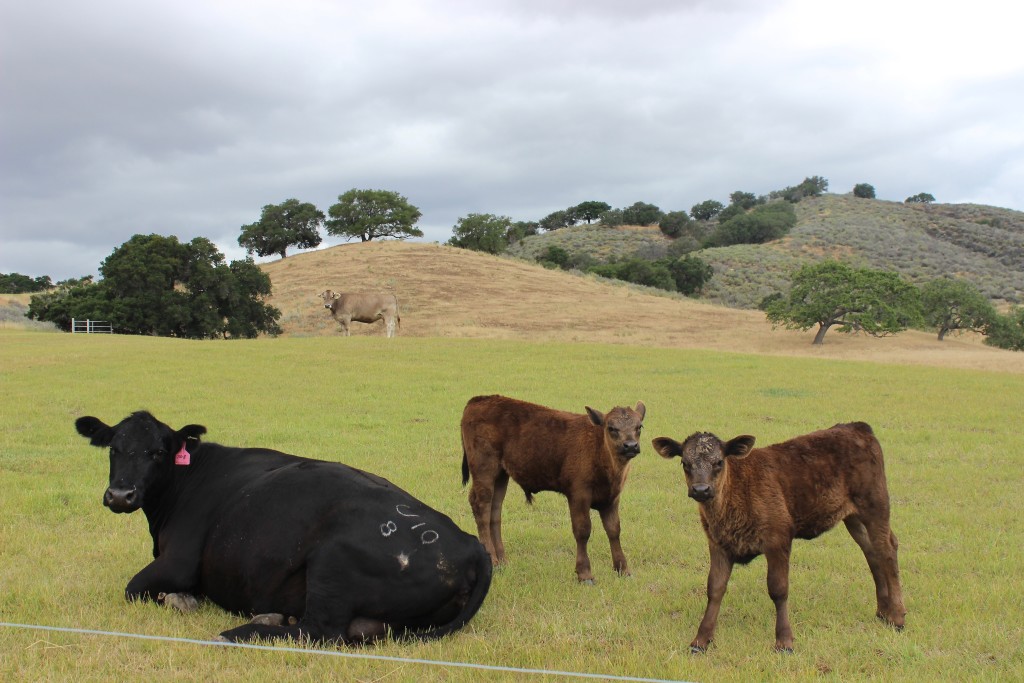 Since they've used biodynamic & organic methods from the start, the place has never seen herbicides, pesticides or artificial fertilizers. The Grimms also installed solar panels to help power the winery.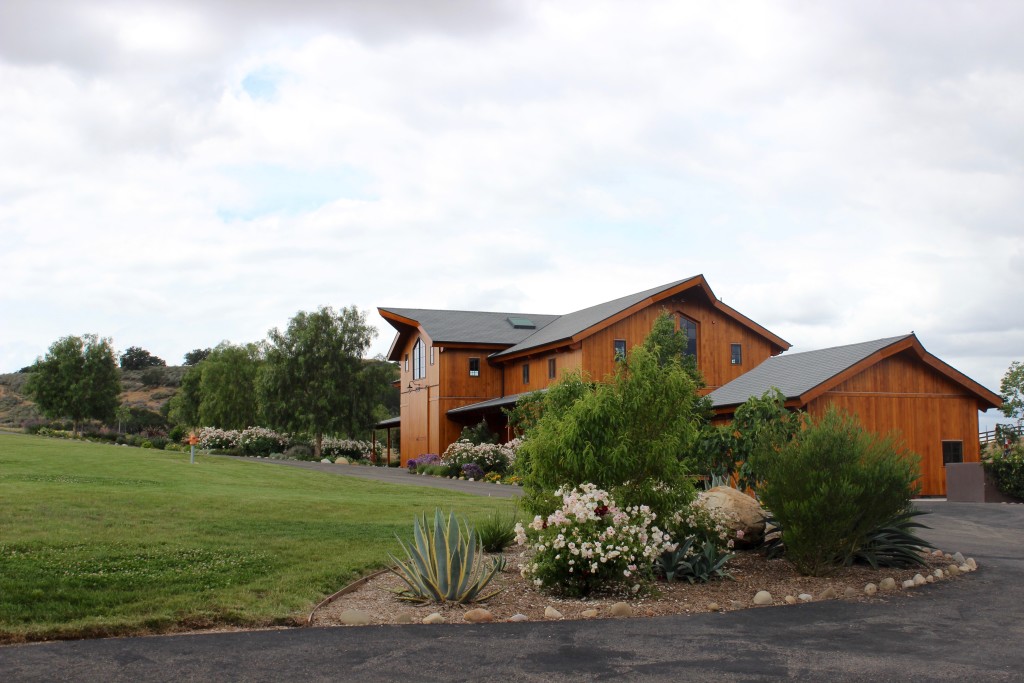 What about the wine? Currently there are only two Sauvignon Blancs available, but their first Cabernet will be released next year. I have to say, both Sauv Blancs are quite impressive. The 2014 Grimm's Bluff Sauvignon Blanc ($36), known as the "Estate" Sauv Blanc, is made in a mixture of concrete egg, neutral oak and stainless steel. With tropical fruit and green fig, it's a beautiful, balanced wine somewhat similar in style to the dry white wines found in France's Loire Valley. I really enjoyed it!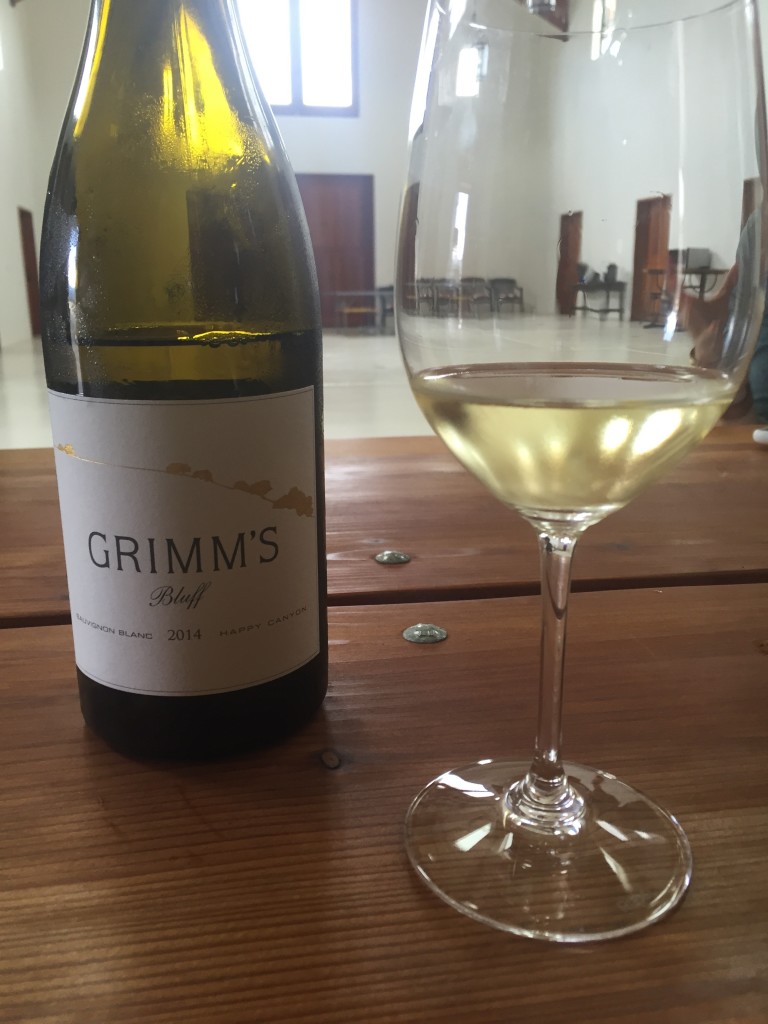 The 2014 Reserve Sauvignon Blanc ($48) has a rounder mouthfeel than the Estate, mostly due to the higher percentage of concrete egg and neutral oak. Lemon meringue, lime zest and notes of wet cement dominate the nose, followed by a long, mineral-driven finish. It's a pretty stellar wine.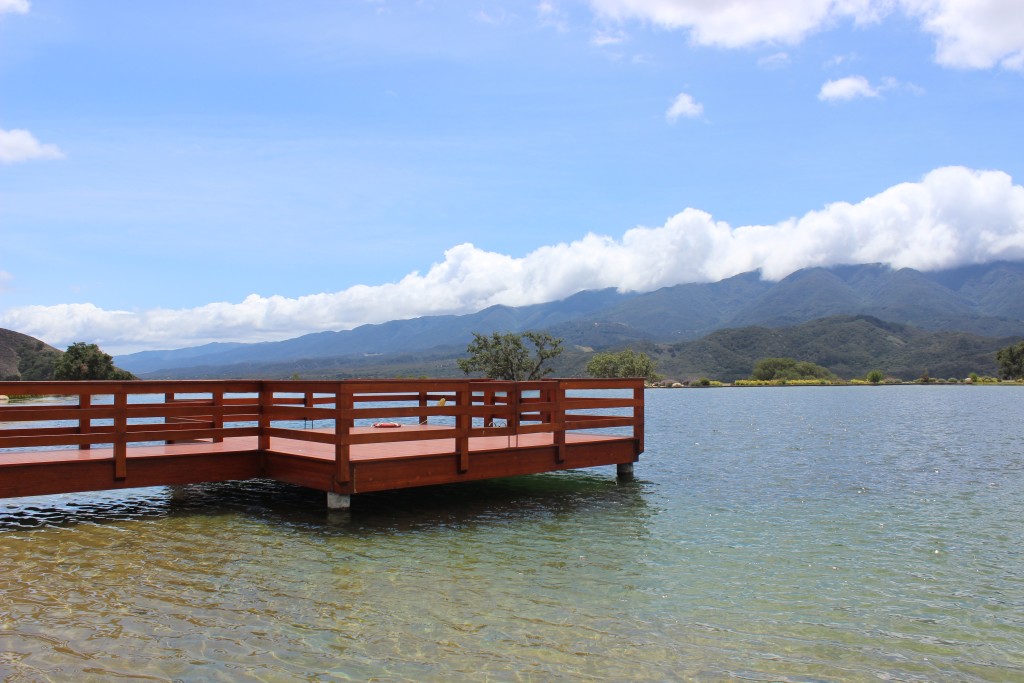 If you get a chance to visit the property by invitation, it's well worth a trip. The place is beautiful and serene, and is the perfect backdrop for enjoying these serious Sauvignon Blancs. I can't wait to see how the Cabernet turns out…