When you think of blueberries, you probably don't think of wine. Shocking, I know. :) Well, at Cebada Winery, blueberries have everything to do with wine… and here's why.
Horticulturist Sandra Newman is the owner of the Lompoc-area boutique farm, Forbidden Fruit Orchards, a working farm on a beautiful 100-acre property on the outskirts of the Sta. Rita Hills AVA. When she first purchased the land back in 2002, the area's cool coastal weather (it's about 12 miles from the ocean) made her think this was a perfect place to grow Chardonnay and Pinot Noir. However, because she put most of her money into buying the property (planting a vineyard takes a lot of dough), she put her idea aside.
When she purchased the land, there wasn't a road on the property let alone any buildings. In fact, there wasn't much besides the rugged land, a few apple trees, and lots and lots of sandy soil. It's hard to believe now since the place is so lush and pretty! Although she couldn't plant grapes initially, Sandra went to work figuring out a way to fund her dreams.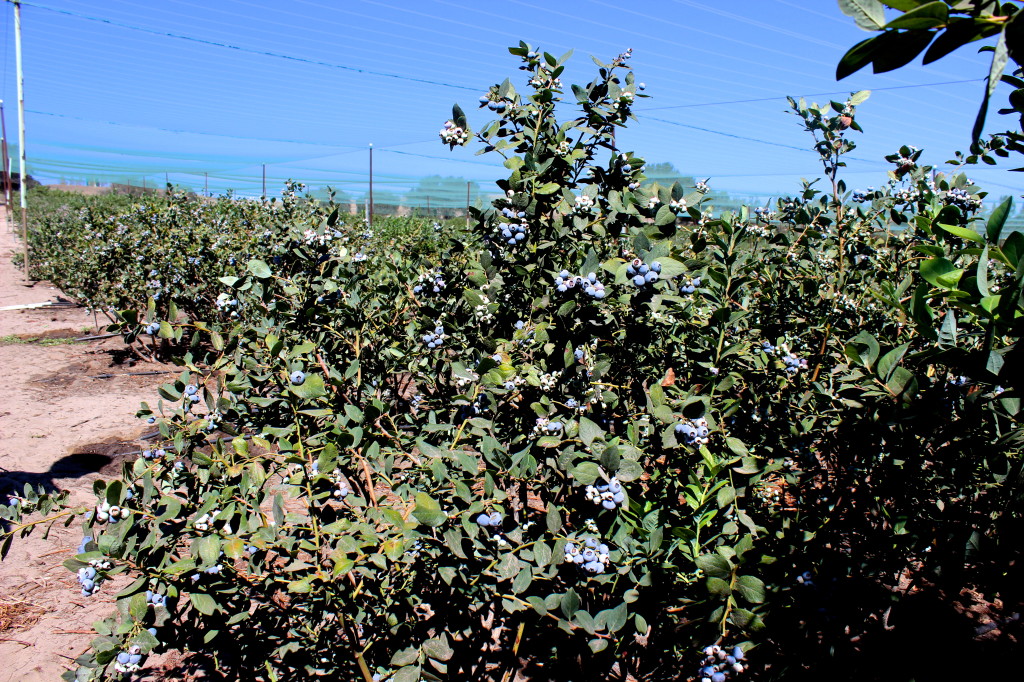 After consulting with a farm agent, who recommended she try planting off-season blueberries to make some money (a 50/50 chance, he said!), Sandra decided to start with 2 acres. The blueberry plants lasted through that first winter, and Sandra became an official off-season blueberry grower. Her blueberries are highly sought after throughout California, and today she has 8 acres of blueberries, in addition to a vast array of other things growing on her farm, such as lavender, avocados, figs, hardy kiwis, mulberries, olives, and even tea! She's truly growing a little bit of everything.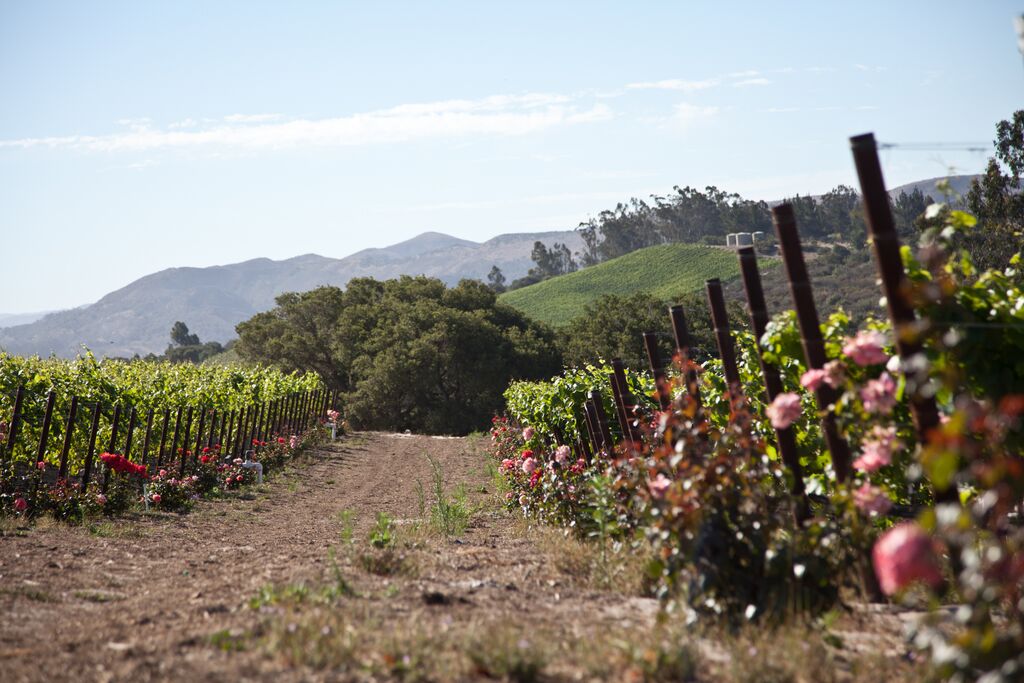 After a few years of selling her organically farmed blueberries to higher-end markets and farmers' markets throughout California, in 2007 Sandra was able to fulfill her vineyard dreams by planting over 6 acres of vines, including 5 acres of Pinot Noir and 1.2 acres of Chardonnay. Soon, Cebada Winery was born. Having never trained as a winemaker, though, she consulted with local winemaker Justin Willett (of Tyler Winery and Wenzlau) who helped her learn the ropes for her first two vintages.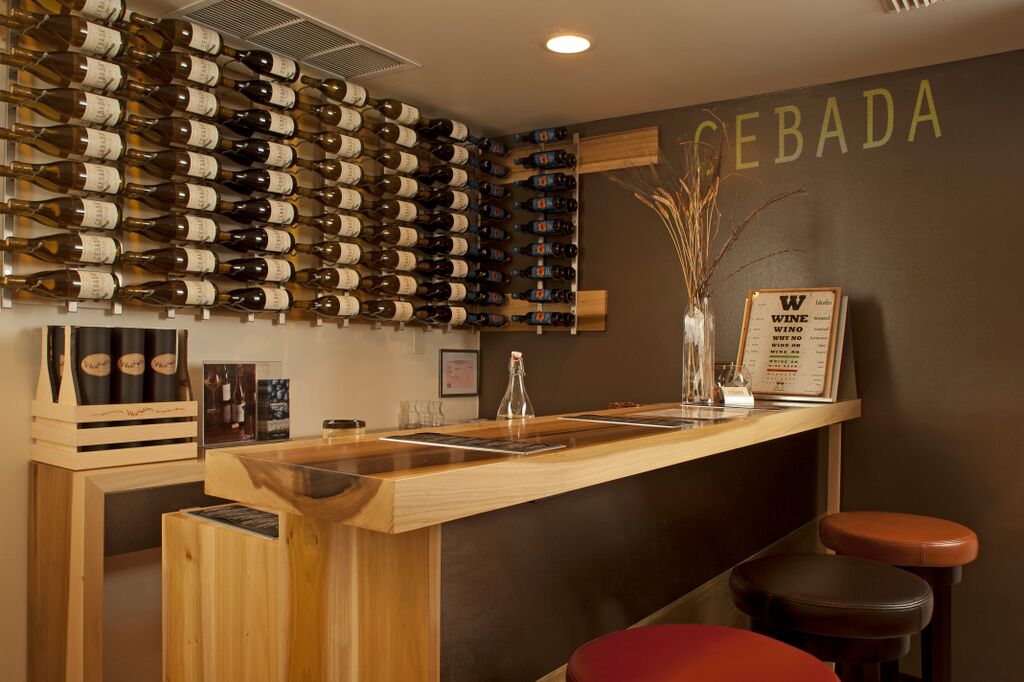 I first tasted Sandra's wines in Cebada's tasting room located in downtown Santa Barbara, but hearing Sandra's story first-hand, touring the property and tasting through the wines with her really helped me understand and appreciate the care and passion she puts into winemaking.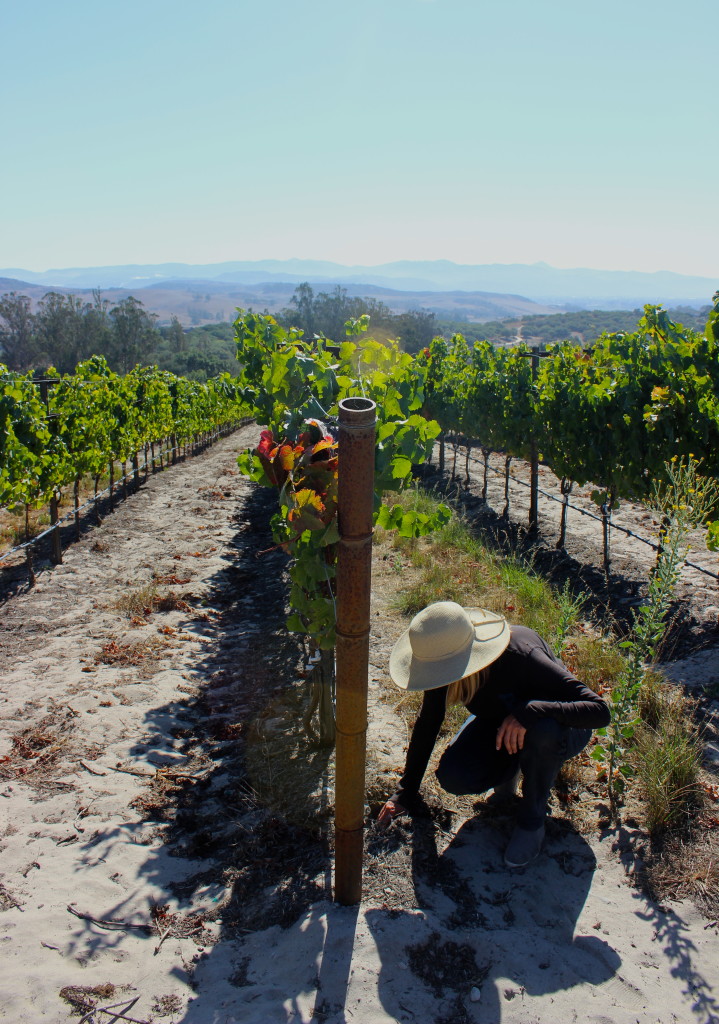 Utilizing best practices from sustainable and organic farming to produce roughly 800 cases (on average) of Chardonnay, Rosé and Pinot Noir, Sandra says she believes that what happens in the vineyard is 90% of what ends up in the bottle and it's her job to not screw it up. The resulting wines have lovely fruit characteristics and lots of fresh acidity. The 2014 Rosé is light on alcohol and color, but big on refreshingness. Made with neutral oak, the wine has bright, fresh acidity that would be perfect with or without food on a warm day.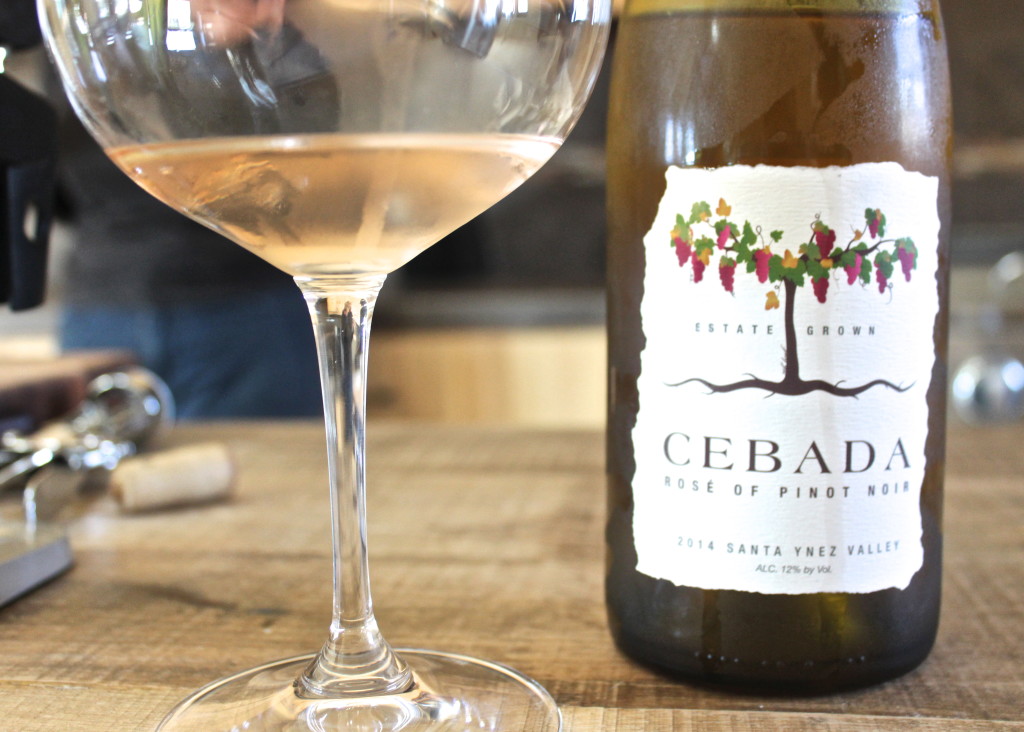 The 2013 Chardonnay has a hint of smoke from the small amount of new oak used, nice texture and just enough acid to keep it crisp on the palate. The 2012 Pinot Noir has notes of raspberry and black tea with red fruit on the finish, but I especially enjoyed the 2011 Pinot Noir. It is fruit forward yet earthy, with herbal characteristics and nice complexity on the finish. It just goes to show that a little bit of age does these wines justice.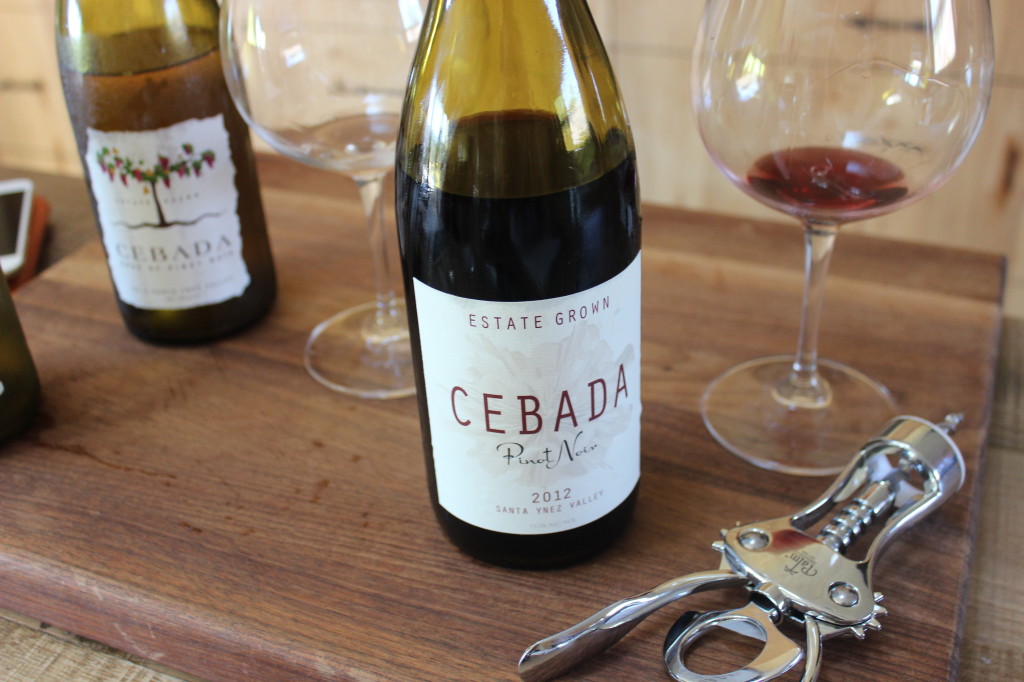 Cebada also produces a one of a kind dessert wine made from estate grown organic blueberries and brandy! How fitting, right? Cheers!
Tours of the property followed by a wine tasting run $45 per person ($30 can go towards a wine purchase). Or, you can taste 5 wines for $15 in the tasting room in downtown Santa Barbara.
Open: Thur-Sun 12pm-6pm (5pm on Sun)
Location: 5 E. Figueroa St. – Santa Barbara, CA  (inside of Isabella Gourmet Foods)
Phone: 805.451.2570