Portugal sure is getting a lot of attention these days. Travel + Leisure named it the 2016 Travel Destination of the Year and it's on several top travel lists this year from Forbes to Conde Nast Traveler. Given its newfound popularity, I thought it only fitting to revisit my 2013 trip to Portugal's Douro Valley. The Douro is one of Portugal's seven main regions and, as I referred to it a few years ago, it's a destination that needs to be on your radar!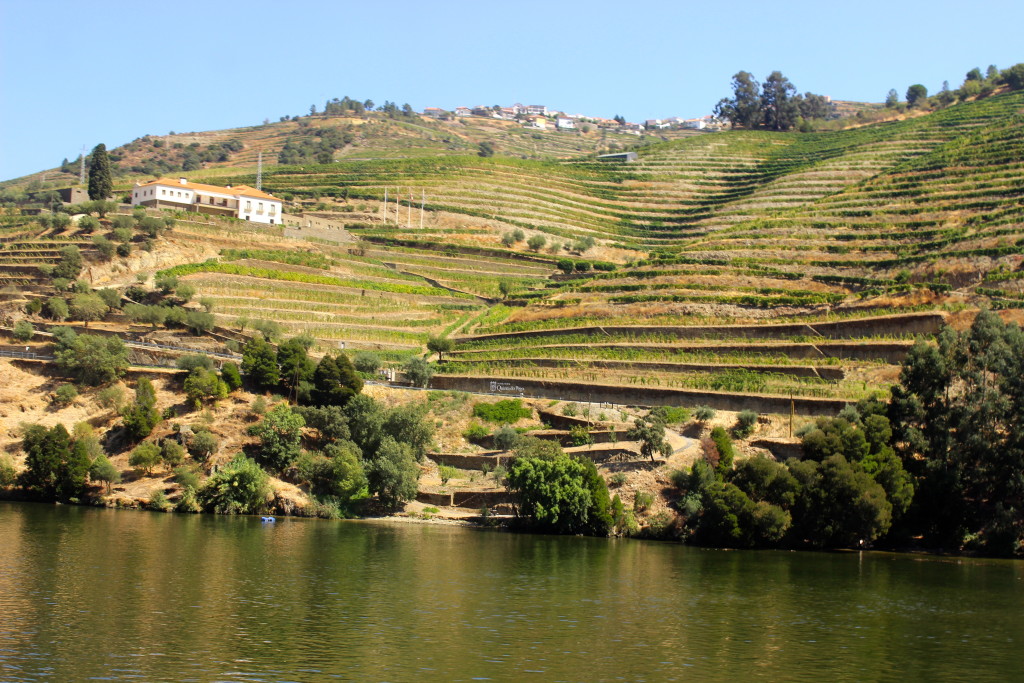 If you're unfamiliar with Portugal's most famous wine region, The Douro Valley is located in the northern part of Portugal and east of the city of Porto. It's also a UNESCO World Heritage site and has some of the most stunning landscapes in Portugal. Grapes are grown on terraced, steep rocky hillsides where the roots of the vines go down 20 meters in order to access water.
The Rio Douro
After falling in love with Porto and learning more about where port wine ages, I was excited to see firsthand where the grapes are grown. So, early on a Sunday morning, Nick and I left Porto and hopped on a train to the Douro. Our destination was the small town of Pinhão, located an hour and 40 minutes away by car or two hours by train. It ended up being one of the most beautiful train rides I've had in Europe to date! We passed small villages with old churches, stone walls covered in vines and lush green hills.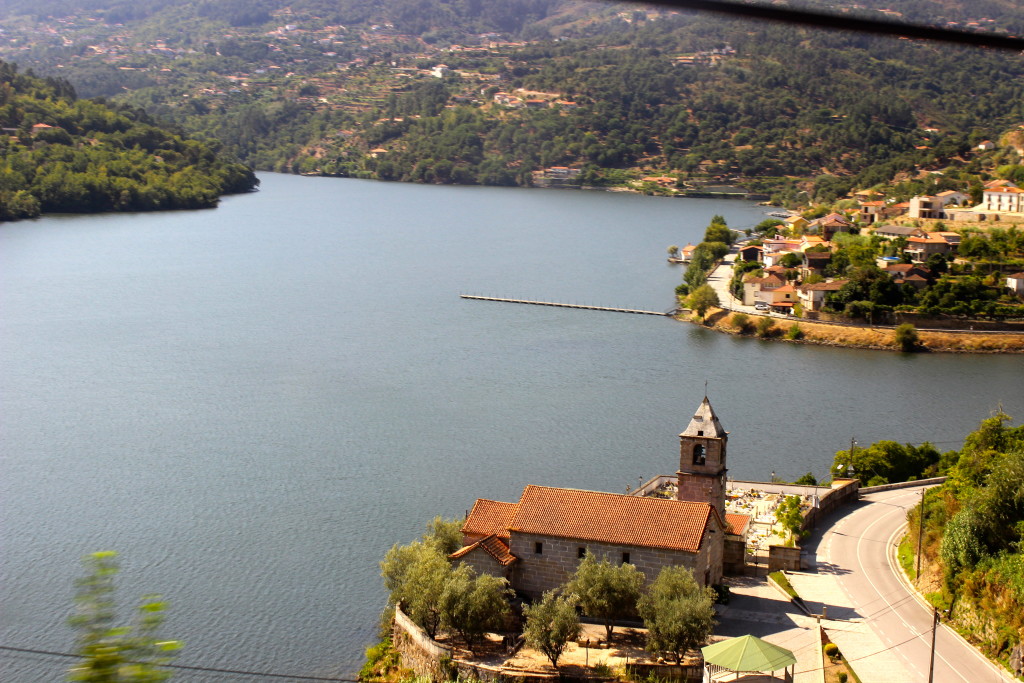 Further along once next to the Rio Douro, we saw sweeping views of the terraced hills lined with rows and rows of vines and olive trees. The river changes from blue to green to brownish green as it winds through the valley, but always maintains a commanding presence. Although calm now, the river was notoriously rough before dams were put in. Hard to imagine what it must have been like to transport all the port by boat to Porto… those Portuguese winos are real troopers.
QUINTA DE LA ROSA
We stayed at one of the only Quintas within walking distance (about 20 min) from the Pinhão train station, Quinta de la Rosa. "Quinta," if you're wondering, means farmhouse or country estate in Portuguese, and it's what all the wineries are called. Quinta de la Rosa, which you may recognize because the wines are exported to the US, is a simple, family-owned quinta overlooking the Douro. With B&B-like accommodations, natural landscaping and a gorgeous view of the river, we were surprised there were so few people staying there. I don't know what it's like nowadays, but it seriously felt like we had our own private estate — complete with a pool and port tonics!
Quinta de la Rosa, which is a working Quinta that dates back to 1906, has 14 rooms (all but one with a view of the river). Tours and tastings of the winery are offered during the week, which gives you an inside look into the 100-year old cellar structure.
The Quinta was originally gifted as a Christmas present to the then owner's daughter. Initially, they only sold wine to the major port producer, Sandeman. For the last 25 years, though, the Quinta has owned its own brand. Production is dedicated to still wine, with about 20% for port.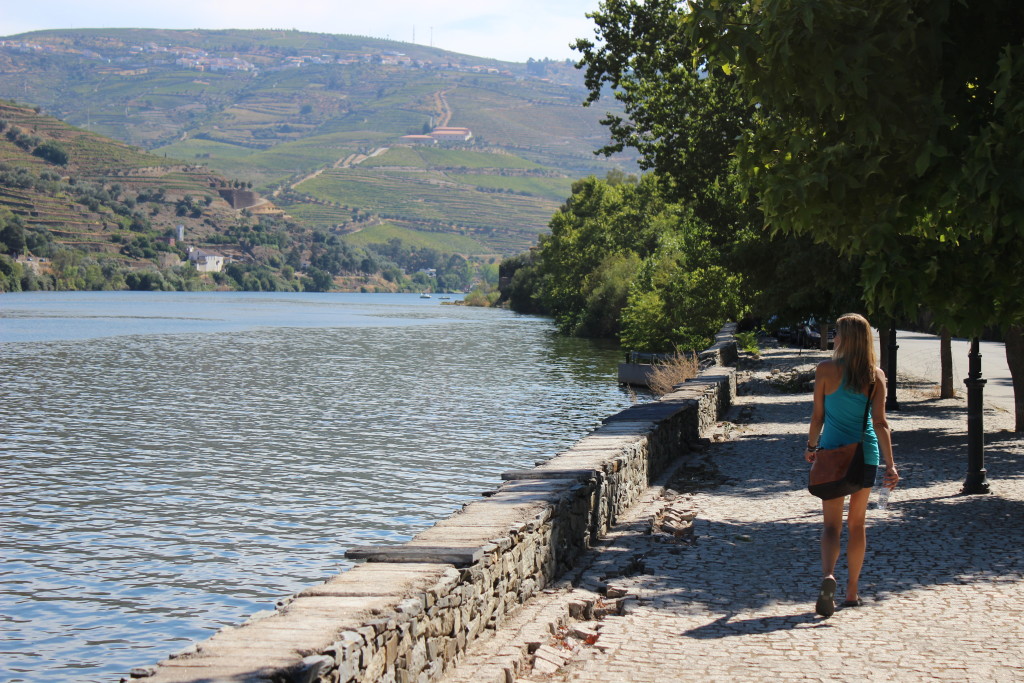 PINHÃO
A 20 minute walk down the hill from Quinta de la Rosa is the quaint, sleepy town of Pinhão. There isn't a ton going on, but there are a couple of good restaurants. We had lunch at LBV 79, which was a tad overpriced for lunch but nice. I have to say, we had some of the best melon and prosciutto there maybe ever. The food was tasty, the wine list long, and the view was nice. I guess that's pretty much all you really need. If you want fast service, though, then go elsewhere.
If you're going to be in the Douro, you should stay at a quinta if possible. However, there's a beautiful large hotel in town called the CS Vintage House Hotel. Situated on the river, the hotel is upscale with a sophisticated vibe, especially compared to the modest accommodations in town. And speaking of upscale, I just read about a place called Six Senses Douro Valley. Located in a renovated 19th century manor house about 30 minutes away from Pinhão, this hotel sounds legit. Modern rooms, fancy spa and a sophisticated wine program? I want to go should I ever go back to the Douro!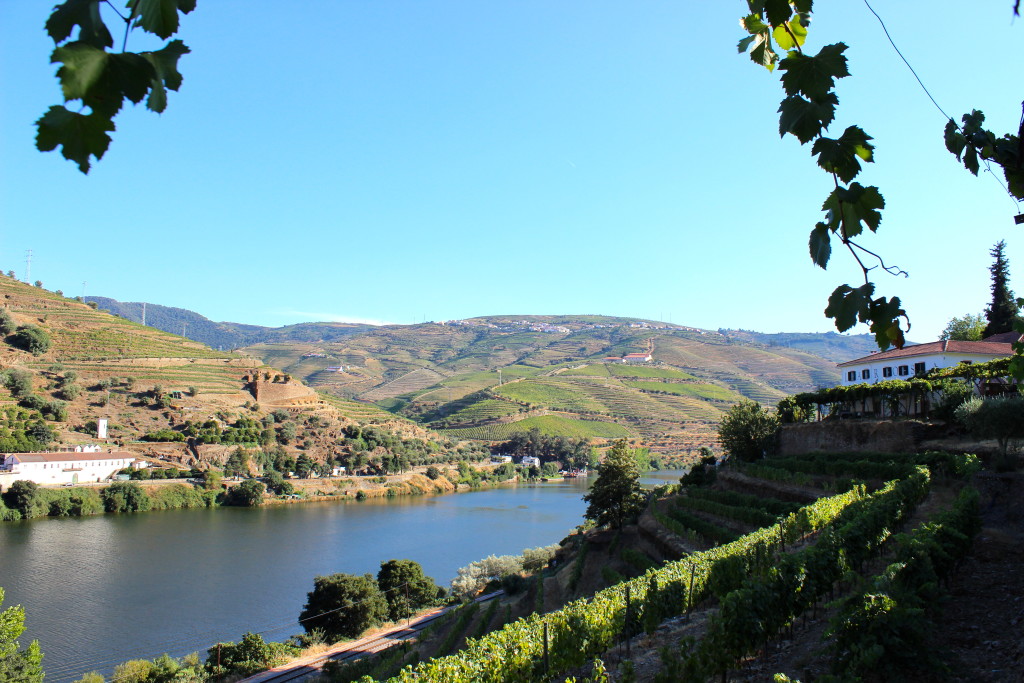 A major highlight of our entire Portugal trip, if not THE highlight, was our dinner in the Douro Valley. We went to Chef Rui Pauli's DOC Restaurant, about 15 minutes from Pinhão. Words can't describe the experience!! It was hands down one of the best meals Nick and I have ever had. I'm sure the scenery didn't hurt, but truly the food was delicious. 
STAY LONGER
Although our time in the Douro was superb, I would have stayed longer to take advantage of this beautiful place. One night isn't enough, so plan accordingly because you'll want to relish in the serenity of this valley. I also would suggest renting a car. Not being very mobile is rather limiting and doesn't allow for exploring the area's quintas.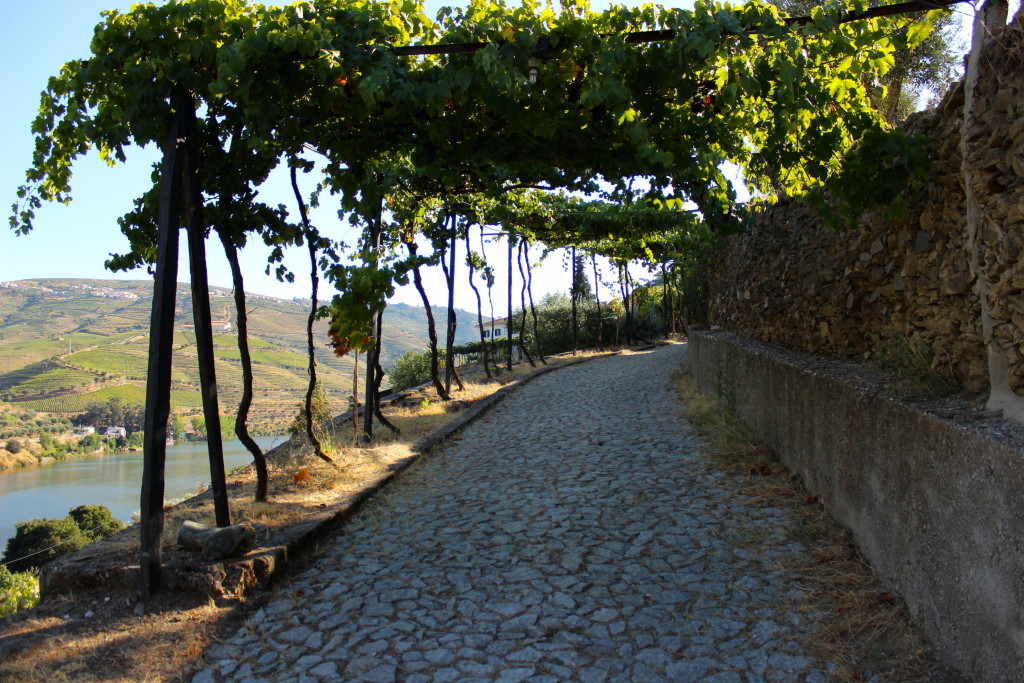 That being said, it's hard to imagine doing anything differently because our time in the Douro Valley was incredible. Exquisite food, plenty of relaxation and amazing views… you can't go wrong. Hope you get to explore the Portugal, especially the Douro one day. It's worthy of the hype!
Pin it!