Benson Winery is the first stop we made on our first day in Chelan (read my full write-up on Chelan here). It's located in a Mediterranean-style building on the hill between Manson and Chelan, complete with a large but comfortable tasting room and excellent views over vineyards and Lake Chelan. I'd say it has the best view in the area!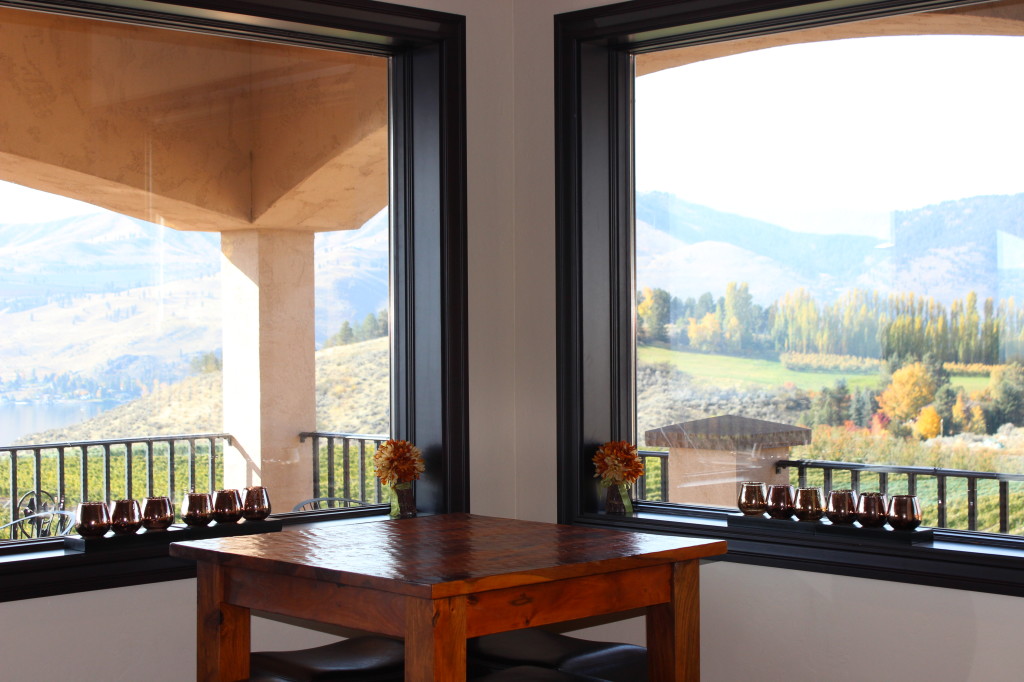 The winery, which is family owned and operated, was started by Paul and Kathy Benson after finding inspiration from their many trips up north to the Okanagan wine region in BC. The first harvest was in 2004, and since then, they've grown to about a 5,000 case production. All the wines they produce are 100% estate grown and most of them were quite good (some of the best we tried all weekend). The tasting is complimentary (always nice to hear!) and includes 6 tastes of wine from their list of 12.
I first started with the 2011 Benson Estate Viognier ($22), which was extremely fragrant! I got dried pineapple, apricot, floral aromas (hello, summer!) and tropical flavors on the palate. It was dry and tasted quite nice. Next, the 2009 Benson Estate Sangiovese ($29), which is their signature red. With cherry and clove aromas, it was smooth with nice raspberry and chocolate flavors. Good stuff!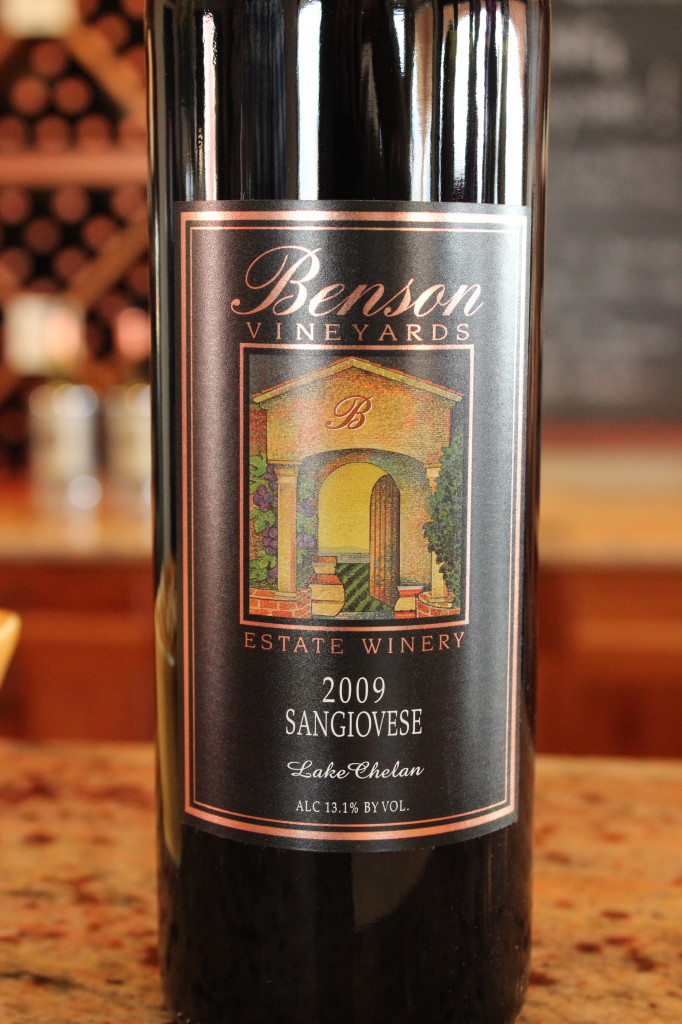 I next tasted the two Syrahs – the 2009 Benson Estate Syrah ($29) and the 2008 Benson Estate Syrah Reserve ($29). I preferred the 2009 Syrah with it's blueberry, mint, vanilla and plum aromas and flavors and rich tannins. It's actually their best selling red! The 2008 Syrah is co-fermented with 8% Viognier to give it different characteristics than the '09 Syrah. It wasn't bad at all, just very different in style.
The next two wines were just okay, but perhaps they both need a bit more time to age and really balance out. The 2010 Benson Estate Merlot ($32) had aromas of leather, barnyard and bitter dark chocolate, but with a sweet fruit finish. The 2010 Benson Estate Cabernet ($43) had nice aromas of chocolate, caramel and spicy cayenne pepper, with flavors of black licorice and dark chocolate. Unfortunately, the tannins were a bit drying and it just didn't seem to come together.
Overall, everyone enjoyed the Sangiovese and the 2009 Benson Estate Estate Rhythm ($28), a blend of 56% Syrah, 24% Merlot, 11% Sangiovese, 5% Cab Franc and 4% Cabernet Sauvignon. It's a nice full-bodied blend that will likely suit many different palates!
I'd recommend making a stop at Benson for the views (like below) and the nice assortment of wines. The staff are really friendly, too. Enjoy!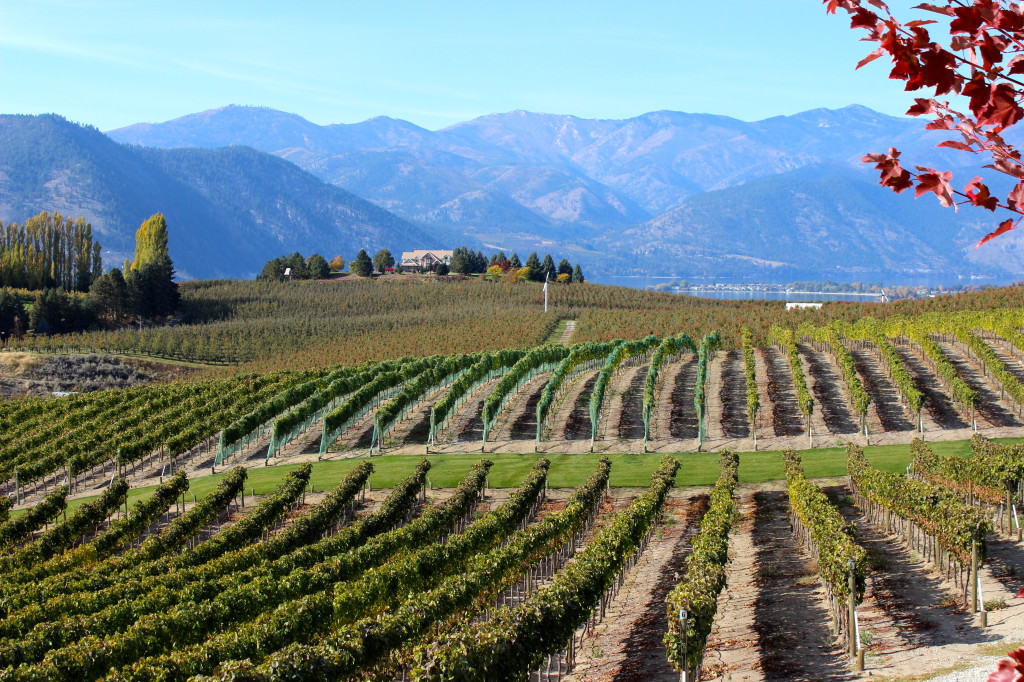 **Winery Notes**
Open: Daily 11am-5pm
Tasting Fee: Free
Phone: 509.687.0313
Location: 754 Winesap Ave – Manson, WA 98831
Tips: They don't distribute their wines out of WA, so you can either buy them online or in the tasting room.