During my really fun last trip to Walla Walla, my friend Sarah and I had a delicious bottle of wine during our dinner at Saffron (which is oh so good, btw). That bottle of wine was the 2010 Saggi, a unique Italian-style blend of Sangiovese, Cabernet and Syrah. We liked the wine so much that we made an appointment to taste at the winery (Long Shadows) the next day.
Long Shadows Winery is unique in that it brings several different winemakers together to produce Washington wine under different labels (Saggi is one of the labels). Started in 2003 by the former CEO of Chateau Ste. Michelle, Allen Shoup, Long Shadows recruits winemakers of different specialties from all over the world to create unique Washington wines. The Saggi brand utilizes the expertise of Italians Ambrogio and Giovanni Folonari, a father and son team whose winemaking experience is deeply rooted in Italy's Tuscany region. Although based in Florence, they partner with Allen to create the Saggi blend.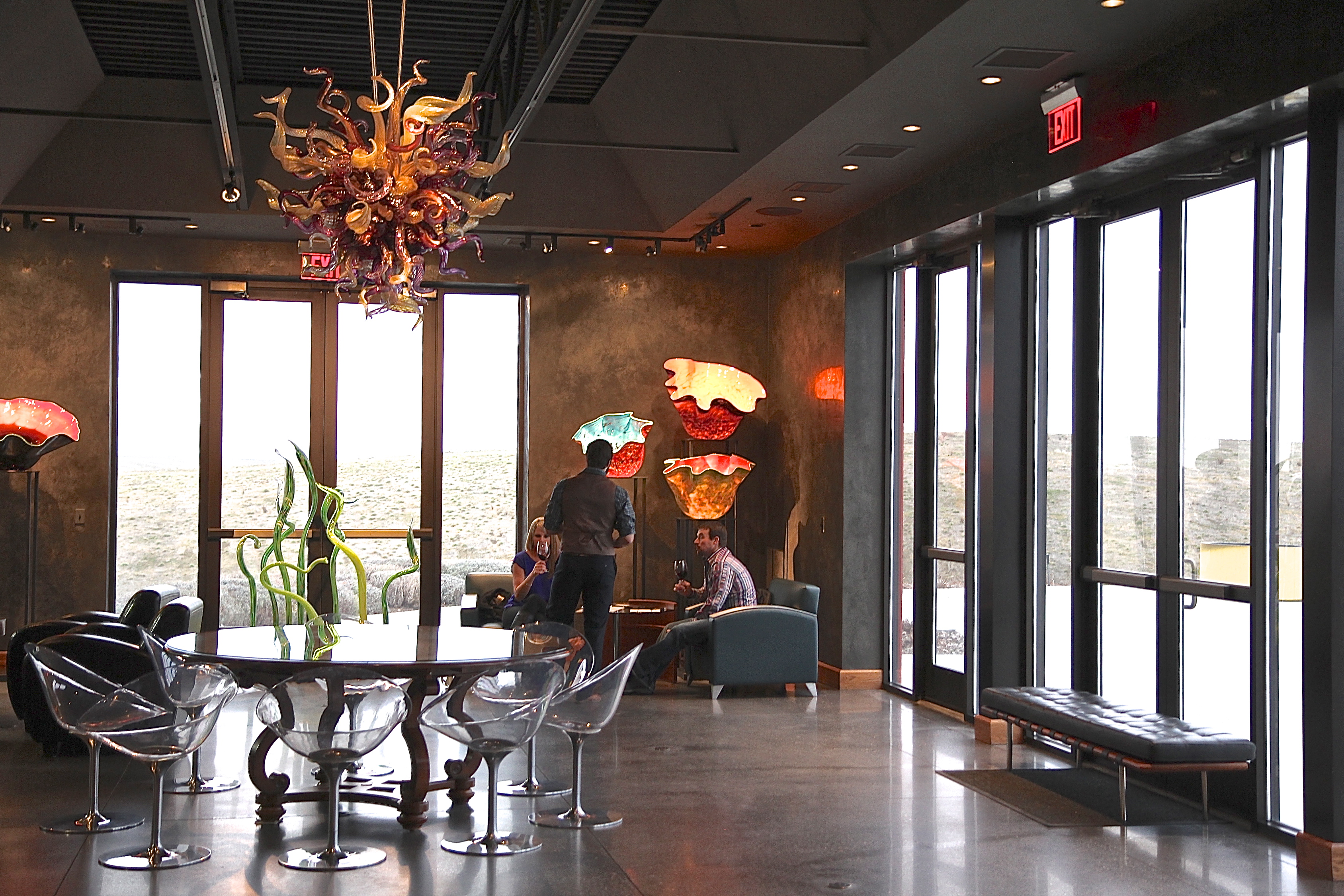 The winery's tasting room in Walla Walla has a gorgeously done interior, complete with floor to ceiling windows and several large Chihuly works of art. Don't drink too much and break anything here or that will be one expensive tasting fee! The space is modern and open and definitely cool. Unfortunately, when Sarah and I were there, we didn't have great service (or any service for that matter) and decided to cut our tasting short – pretty sure they were way majorly understaffed. Despite that, the place is definitely worth checking out, especially for those looking for variety (there are 7 different wine brands to try!).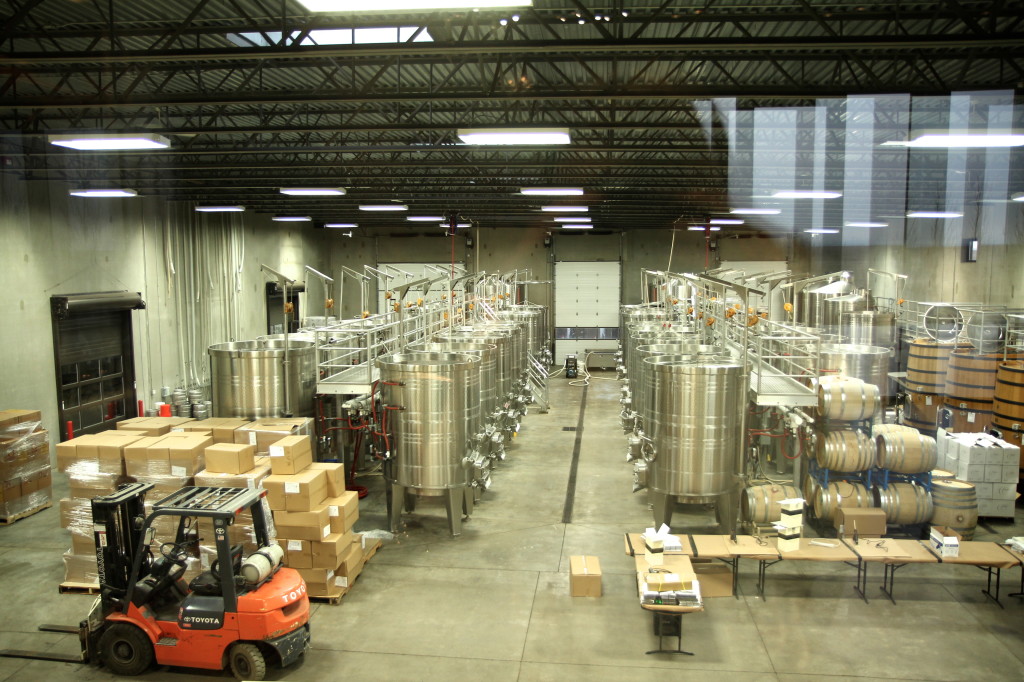 Although I've only tasted the 2010 Saggi ($45), it's a great wine that I've heard is pretty consistent year after year (they're now on the 2011 vintage). With notes of chocolate, cherry, licorice and spice on the nose, this bright wine has a bit of gaminess to it and well integrated acidity. It's a Washington take on a Super Tuscan that is full-bodied, spicy and really quite good! Side note – a Super Tuscan is a term that was coined to describe a red blend from Tuscany which uses grapes not indigenous to Italy, such as Cabernet Sauvignon, Merlot or Syrah. They tend to be bigger and richer than traditional Tuscan wines (like Chianti).
So what's the deal with the owl on the label? "Saggi" means "wise," hence the cool owl. They say in wine there is wisdom, right? So, be wise and go try this wine out. Cheers!
**Winery Notes**
Open: 11-5pm Daily; Appointment only
Tasting Fee: $15-$30
Phone: 509-526-0905
Location: 1604 Frenchtown Rd – Walla Walla, WA
Tips: Long Shadows also has a tasting room in Woodinville, WA right next door to Darby Winery. Darby makes good wine and is a cool little spot.
Check out more cool places to go in Walla Walla here.