When Nick and I were planning our honeymoon in Belize, we knew we wanted to incorporate rest and relaxation with a good amount of adventure. Our first destination proved to be the perfect balance of both – not only was our eco-lodge a great home-base for adventuring in the Belize jungle, but it was also a fantastic destination for unplugging and unwinding.
Tucked away on the banks of the Macal River is the eco-friendly Mystic River Resort, a beautiful eco-lodge near the town of San Ignacio and close to the Guatemalan border. Opened since late 2008, the resort sits on 180 acres in the Cayo district and is truly an oasis in the jungle. It's private, serene and, with no phones or TV, is an amazing place to get away from it all. After lots of travel and little sleep, that was just what the doctor ordered!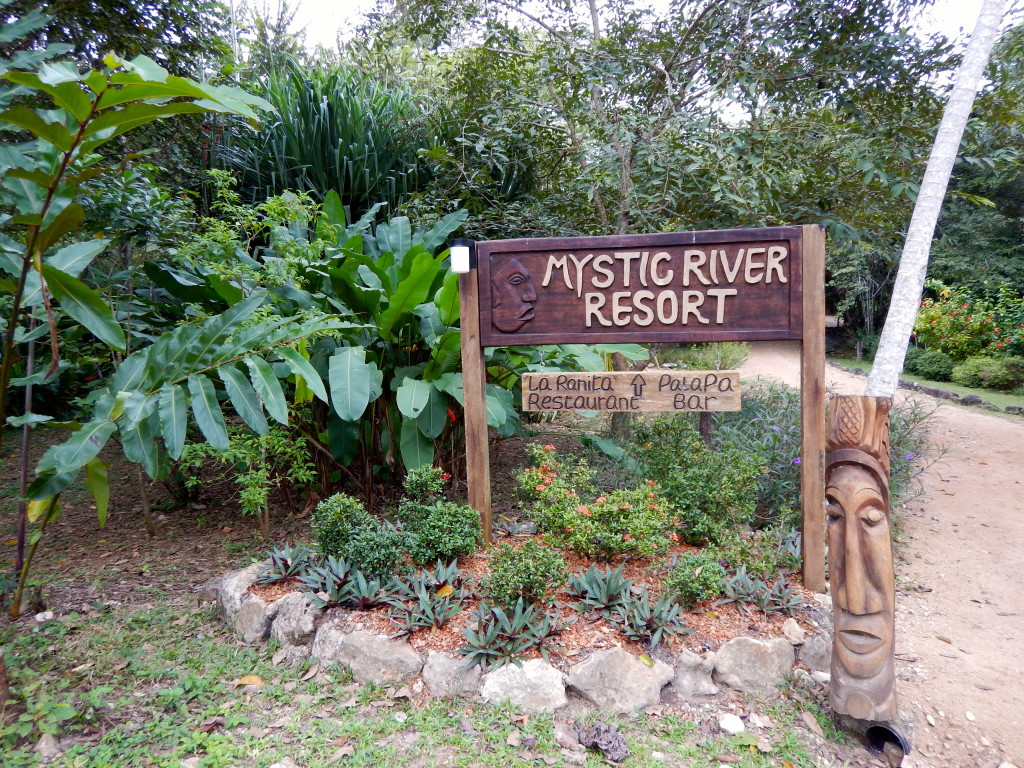 Since private transfer was included in our package, we were picked up from the Belize City Airport and driven the 2 hours to our lodge. Not only did our driver have snacks and water for us (yes!), but he was very knowledgeable about the area. It was nice to not worry about renting a car and finding our way, plus we got insider info along the way!
Mystic River is operated by onsite owners Nadege and Tom Thomas. Nadege, who is originally from France but spent 22 years in Toronto, met Oklahoman-turned Belizean 'Captain Tom' while both were living in San Pedro, Belize. It had always been her dream to own a B&B or resort, so when she and Tom got serious, they started looking for a place to buy in the jungle. Discouraged by the lack of quality options, they settled on buying land and starting from scratch, which proved to be a large task that has worked out well for them. Tom and Nadege have made it their own and have taken special care to make sure it's well kept and peaceful.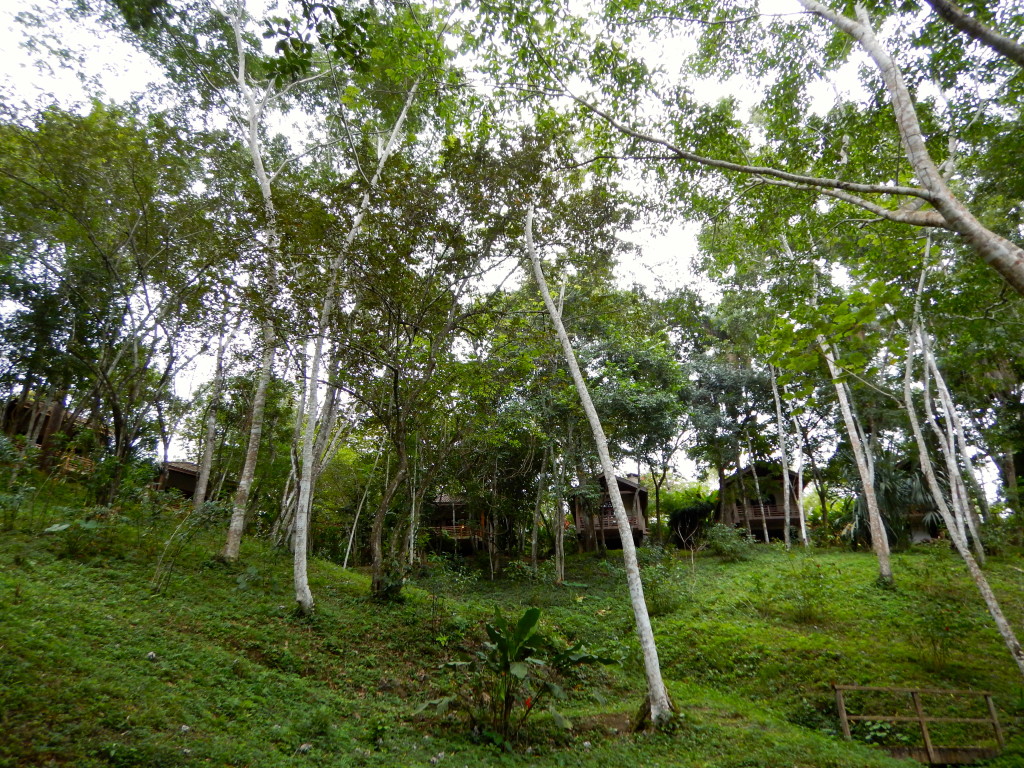 All of the cabins and suites are situated high above the river, with river-facing verandas and wood-burning fireplaces.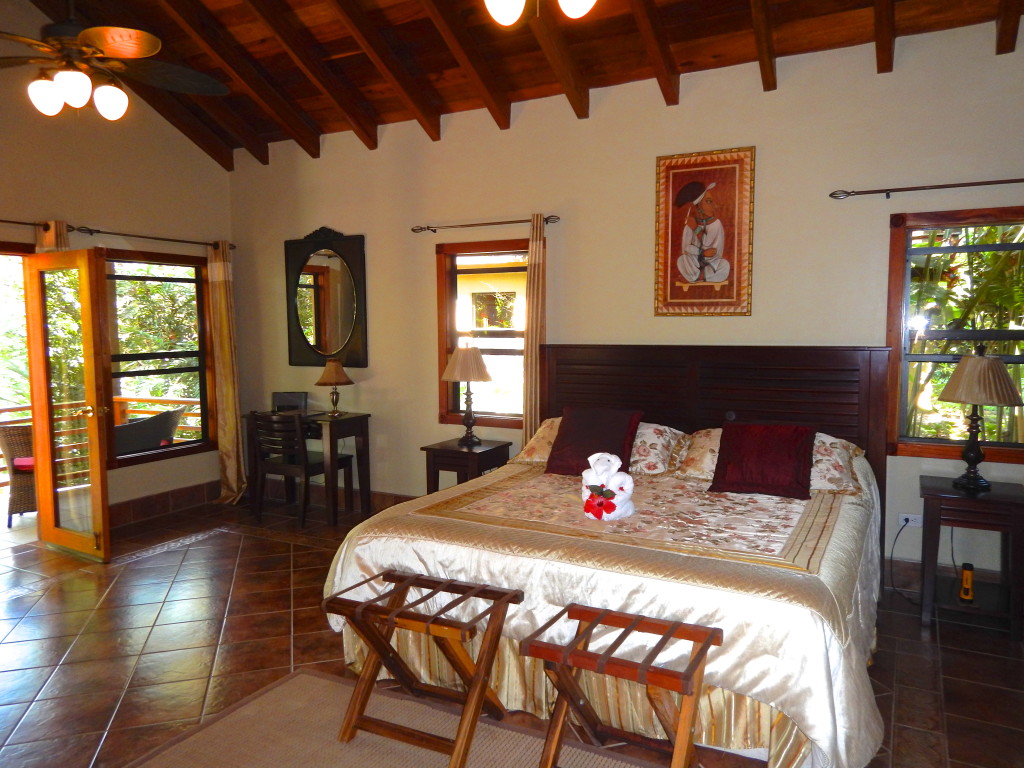 Like I mentioned, there's no TV or phone or even Wi-Fi in the rooms, so you can fully decompress and enjoy the sounds of nature. (Don't worry, there's limited Wi-Fi in the Palapa Bar and restaurant if you just can't imagine fully disconnecting). We loved sitting out on the deck listening to the sound of parrots and crickets.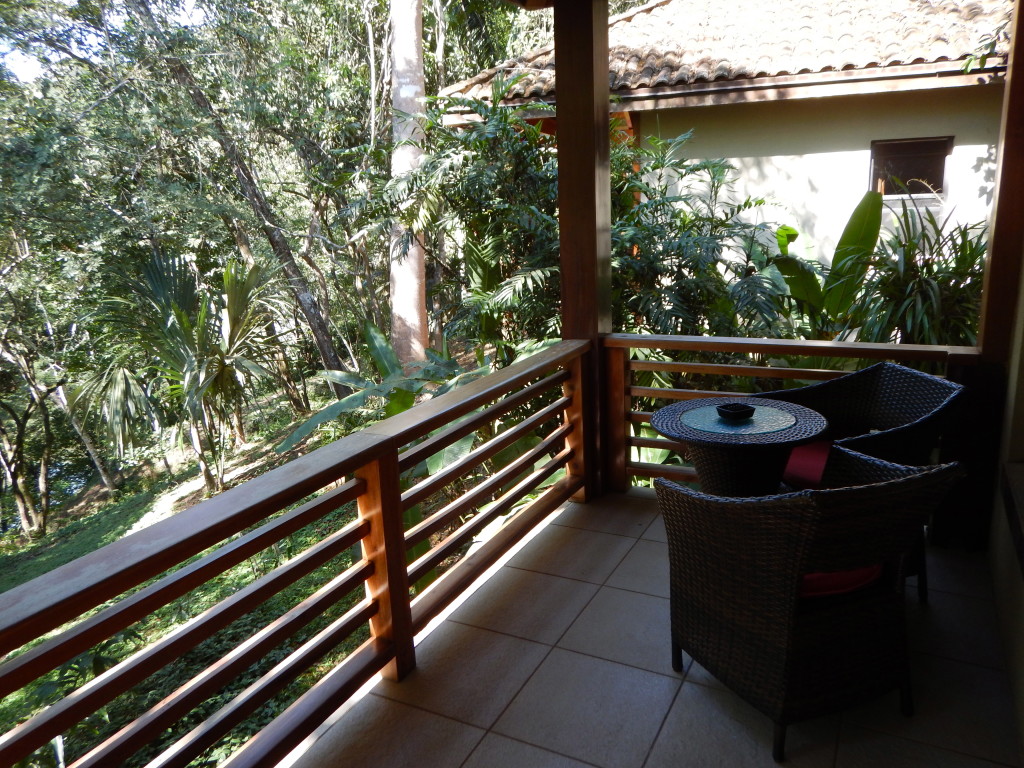 You can truly do nothing here if you choose, or you can take advantage of the numerous hiking trails on the property, canoe across the river, practice yoga on the yoga deck, or rejuvenate with a massage at the spa.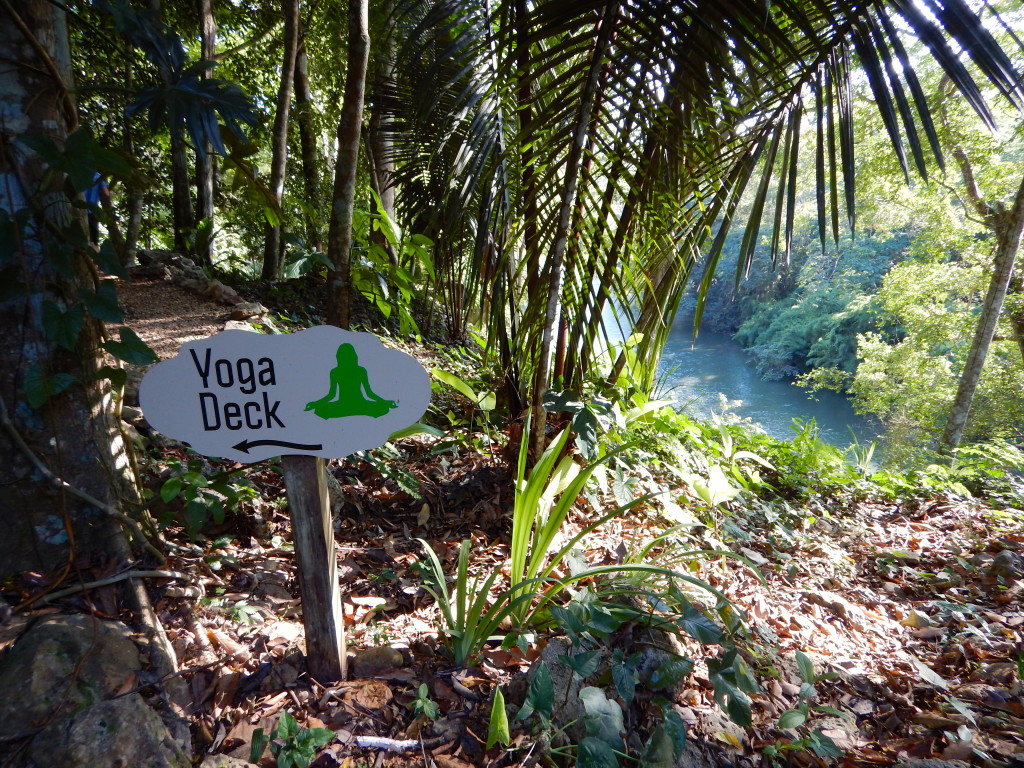 I have to say, the grounds are really beautiful and well maintained. Being an eco-friendly lodge, Mystic River generates their own electricity, purifies their own water (it's safe to drink anywhere onsite), and has re-planted many indigenous trees that were cut down during the logging years in Belize.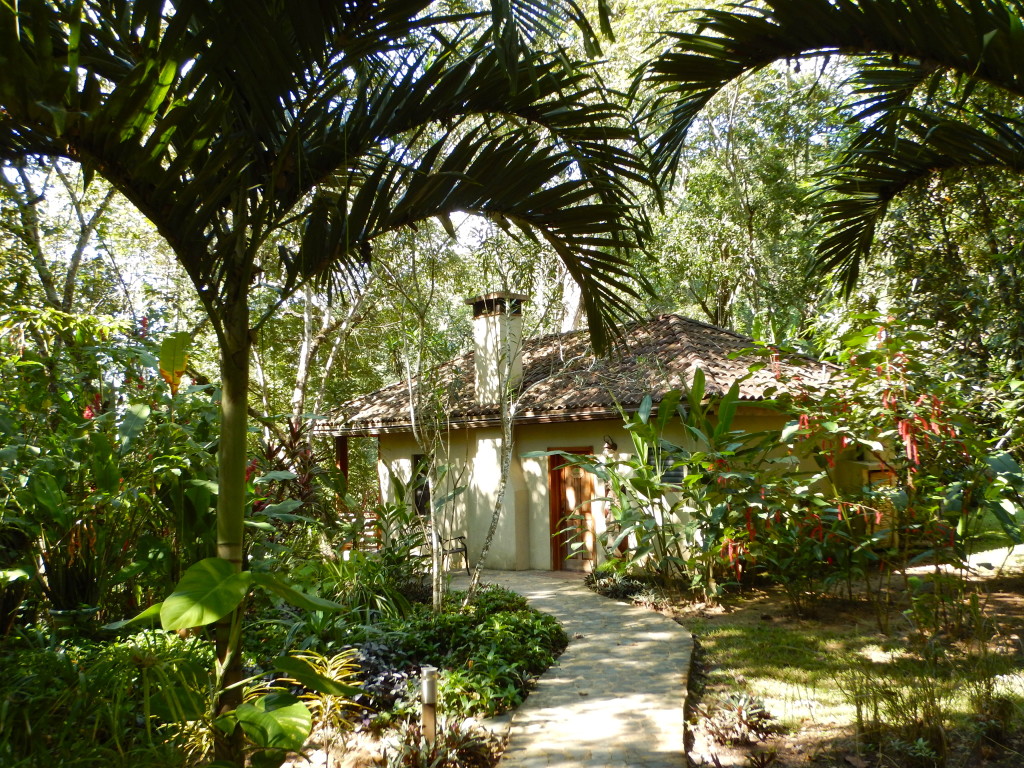 Onsite, there's a casual Palapa Bar for grabbing a drink before or after dinner (or anytime of day, really). Right next to it, there's a restaurant with views of the river and wildlife (iguanas, birds…), which serves breakfast, lunch and dinner. The food was a highlight! Each couple or group gets their own table, and even if the place is full, it doesn't seem crowded. Tom and Nadege eat in the restaurant each night, and always make a point to visit with the guests. The staff, too, is exceptionally friendly and go out of their way to introduce themselves. You'll feel very welcome.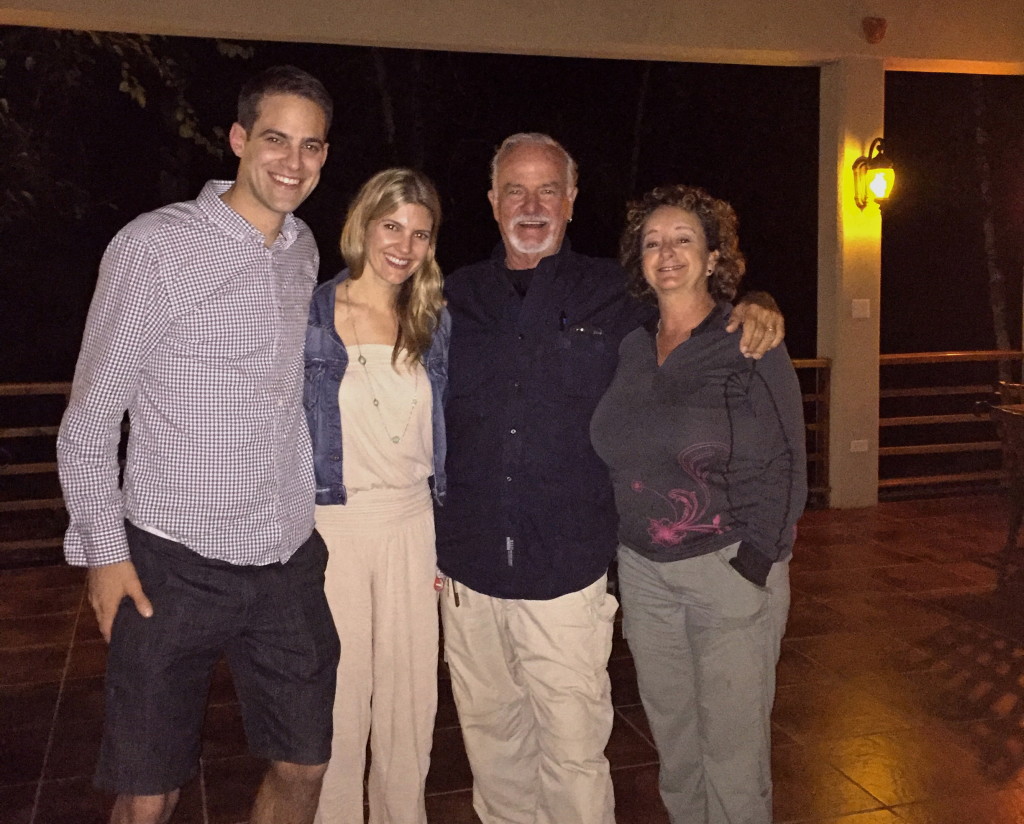 Guests from all over the world come to stay at Mystic River, which gets a majority of its visitors through referrals, and I can see why. It's so peaceful, beautiful, and you can tell the owners really care about their resort. We loved it!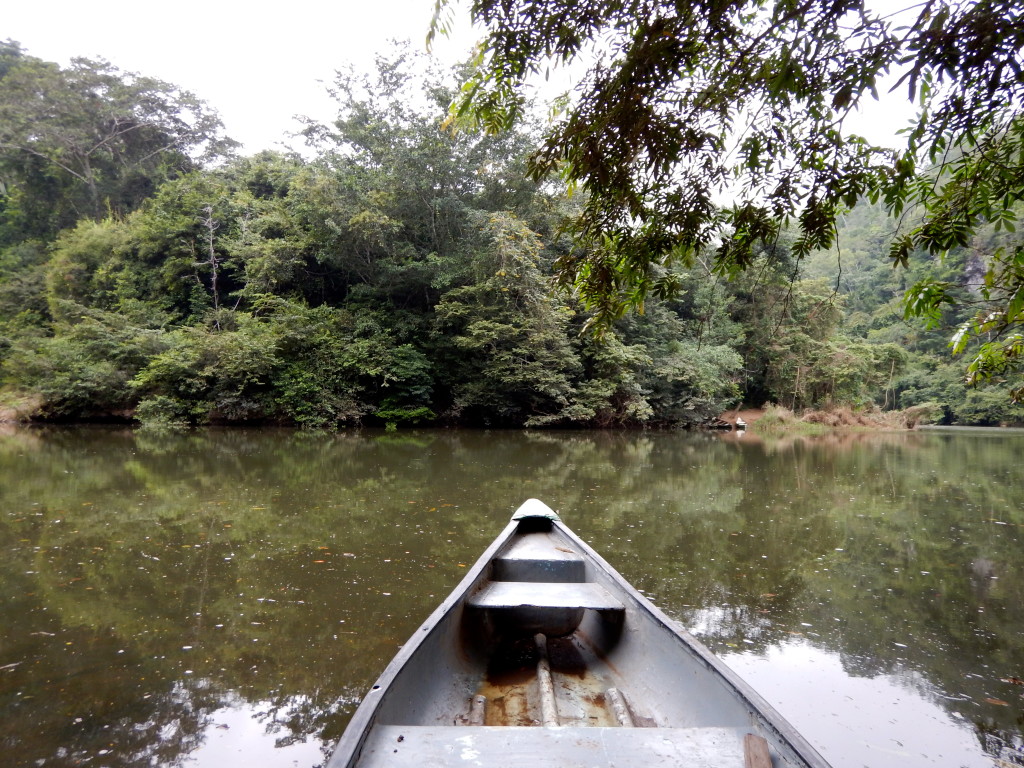 Tips
I would highly recommended booking activities through Mystic River, such as the ATM cave tour and a visit to Mayan ruins. Our guide, Ben Cruz, was awesome. Not only was he a badass, trekking through the caves like it's second nature (well, he has been doing it for 14 years….), but he is also incredibly knowledgeable. He's worked with many archeologists throughout sites in Belize, so he knows his stuff, and he has a dry sense of humor which we enjoyed. Plus, it's a good sign when EVERYONE knows your tour guide — 'Senor Cruz,' 'Mister Cruz,' and I think I heard 'Senator Cruz' in there. :)
The ATM cave tour, short for Actun Tunichil Muknal, was by far one of the biggest highlights of our trip. I'll touch on this more later, but it's a 3-mile long cave you swim, climb and twist through for glimpses of caverns, stalactites and stalagmites, and remnants from the Mayan days. We also visited the Maya sites Cahal Pech and Xunantunich (shoo-NAHN-too-neech). More to come on those!