I always love introducing friends and family to wines from lesser known wineries, especially in a place like Napa Valley where the big names usually dominate. Sure, there are plenty of well known names worth seeking out, but isn't it rewarding to find a producer that is smaller and family-run sometimes?
It was about a year and a half ago that I discovered Cultivar Winery. Started in 2010 by Jody Harris and his sister Gingy Gable, who also co-founded Caspar Estate Winery, Cultivar produces Napa Valley wines without the higher price tag normally associated with wines from this area. Sourcing grapes from select vineyards throughout the valley, the winery sought out to make Napa Valley wines more accessible / directed at restaurant 'by the glass' programs. While many of their wines still go directly into reusable kegs for restaurants, they do produce bottles so that consumers like you and I can enjoy the wine at home. Today, Cultivar and Caspar Estate are making roughly 5,000 cases total.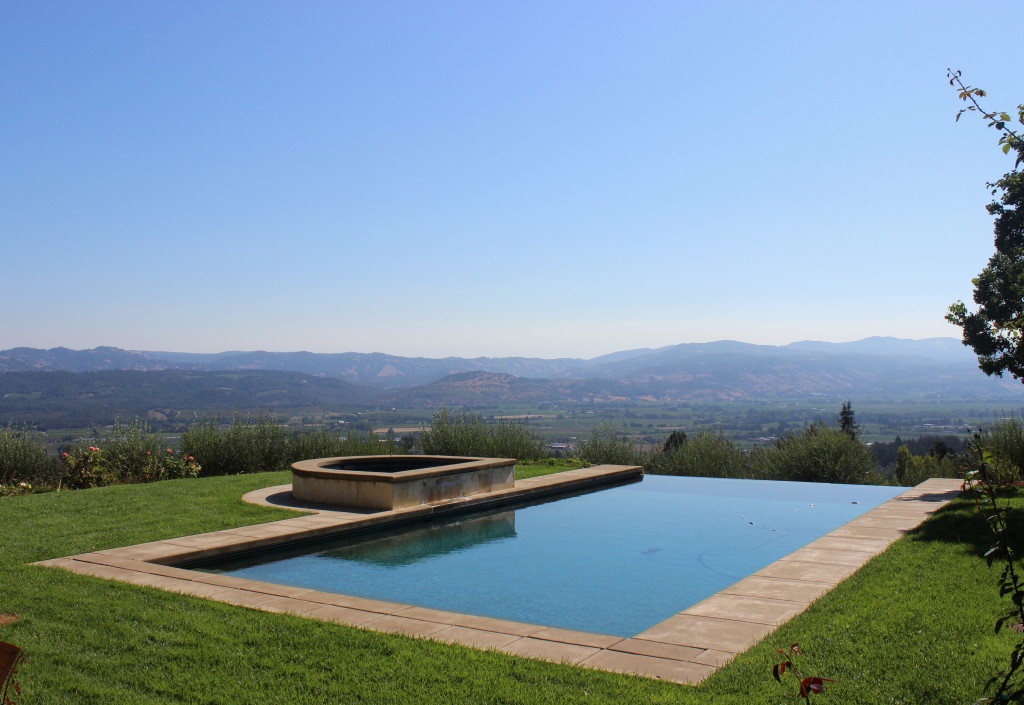 Back in August, I had the opportunity to visit Cultivar's 'headquarters' known as Caspar Estate, a property of about 25 acres in the Rutherford Appellation. Family owned and operated since 1962, the property (which originally consisted of 300 acres) now has 13 acres of vineyards as well as honey bees, 800 olive trees and orchards. It's quite beautiful! The land, which was originally owned by Jody's and Gingy's grandfather, Caspar Escher, now has a beautiful house that serves as the family gathering place for Cultivar. It's not open to the public (sorry, folks) but this sure looks like a pretty and serene spot to enjoy the wine, doesn't it?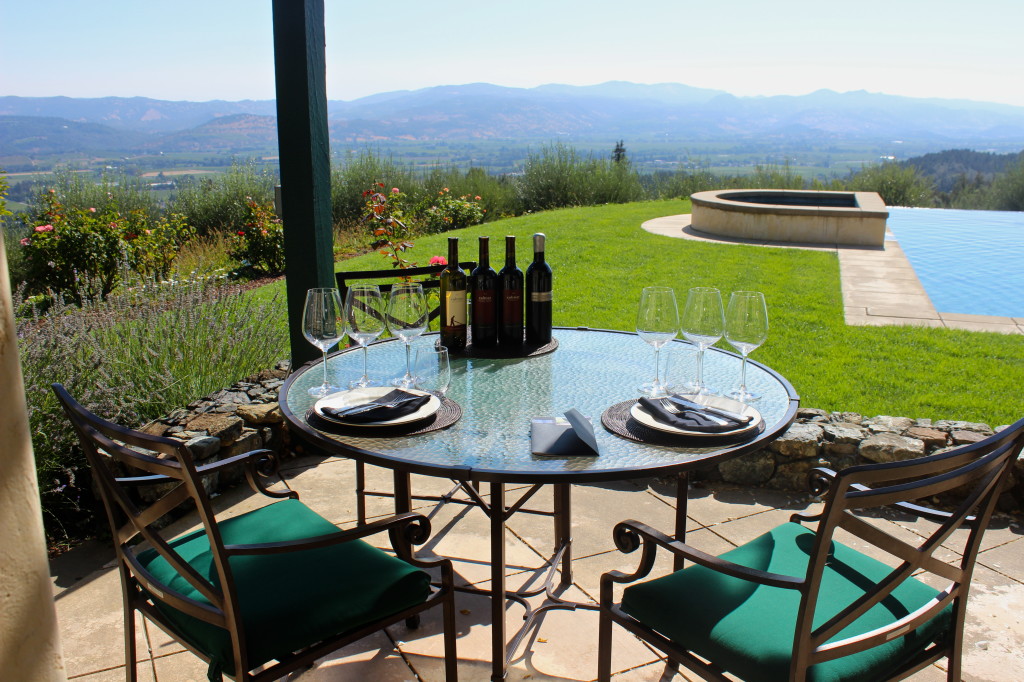 After touring the property, I went to check out Cultivar bottling in action and meet with winemaker, Julien Fayard. Born and raised in France, Julien has been producing wine in Napa since 2006, but got his start in winemaking at the famed wine estate in Bordeaux, Chateau Lafite-Rothschild!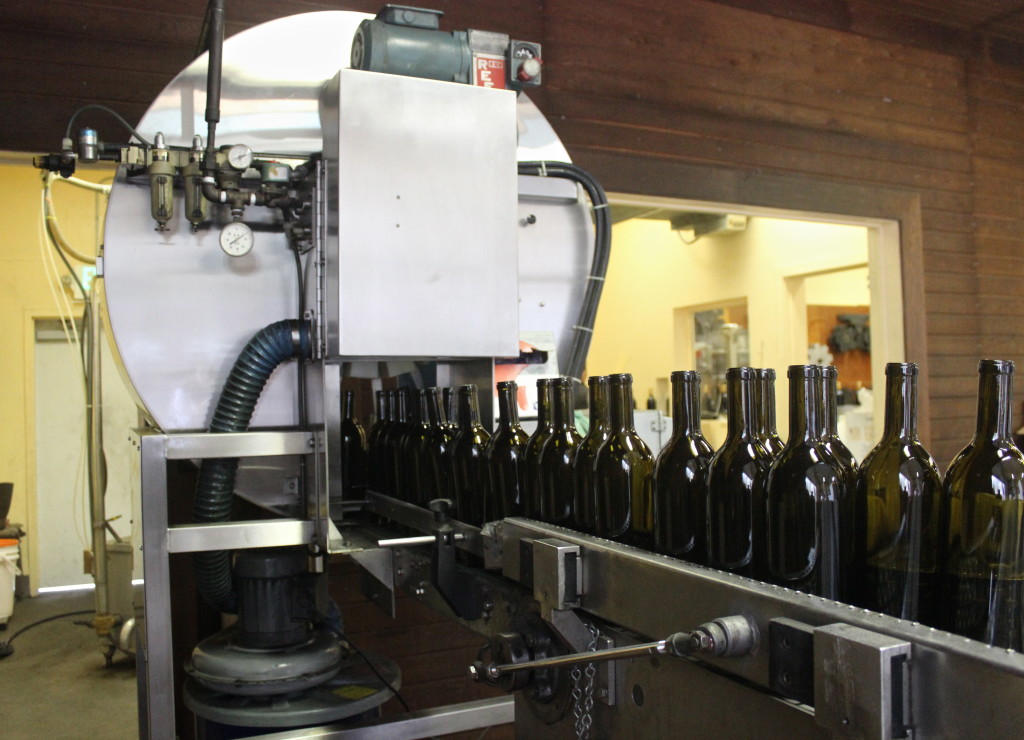 I recently got to taste through a few of Cultivar's wines, including the newly released 2013 Cultivar Oak Knoll Chardonnay ($28), a rich yet slightly more delicate style of Chardonnay from the Oak Knoll area. This region enjoys lots of sunshine with some cooler maritime influences, allowing Chardonnay grapes to ripen with a nice amount of acidity and brightness. With aromas of apples, pears and honey, the wine is made using mostly neutral French oak, so there's notes of crisp apple and spice with a hint of buttery richness on the finish. I'd pair this with roasted chicken and cheesy polenta.
I also tasted the 2012 Cultivar St. Helena Cabernet ($52), which had pleasant cassis and plum aromas followed by notes of vanilla and cigar box. It was rich with ripe fruit, black licorice and savory spices with a good amount of tannins. This wine was just screaming for a grilled steak, but alas, my private chef was busy. :)
Cultivar makes several different varietals, including the wonderfully priced Napa Valley Cabernet ($28) and my particular favorite, the crisp and summery Napa Valley Sauvignon Blanc ($20). I can't wait to try the 2014 Cultivar Rosé ($17) this spring! As a reader of Wander & Wine, I'm happy to share with you a special 10% off your next Cultivar Wine purchase. All you have to do is click here to select your wine then enter code "CultivarWineWanderAndWine" at checkout! Happy sipping!
Thanks to Cultivar Wine for providing the wine as a sample for my evaluation. As always, the photos, tasting notes and opinions expressed above are all my own. Cheers!