Food and wine go hand-in-hand, but when you get to experience them together in one big celebratory weekend, you know it's going to be an especially good time! This year marked my third time attending Pebble Beach Food & Wine, which celebrated its 9th birthday, and every year I leave with a full belly, new friends and a huge smile on my face.
There's a reason why PBFW, put on by Coastal Luxury Management, is one of the nation's premiere wine and food festivals; it continually brings together the country's most influential chefs, top sommeliers and wine professionals, oenophiles and enthusiastic people to a beautiful part of the country for one full weekend of hedonistic fun.
If you're into tasting amazing wine, sampling some of the most inventive cuisine around, or mingling with food and wine professionals with a backdrop of the Pacific Ocean, then you need to put Pebble Beach Food & Wine on the top of your list for next year… don't just take my word for it, keep reading to learn why!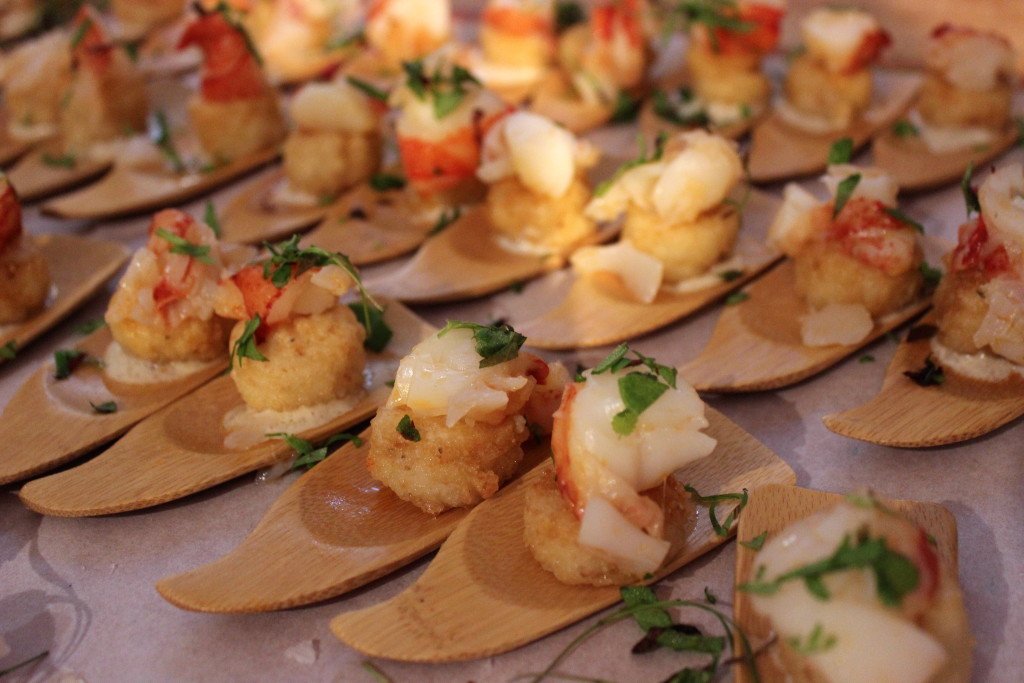 Top Reasons to Attend Pebble Beach Food & Wine
Golf & Opening Night Celebrations
Playing golf at Pebble Beach is probably near the top of most golf enthusiasts' bucket lists (I know it's been on Nick's for a long time!) but can you imagine playing with a Champagne toast on the first tee, food and beverage stations near each hole, and going head to head with celebrity chefs? For some, that's how PBFW '16 kicked off on Thursday…and boy, that is kicking it off in style! Sadly, Nick didn't get to check this off the bucket list.  Needless to say, it's a bit pricey.
For everyone else, PBFW officially kicked off later that evening with an opening night reception fit for kings, setting the scene for the rest of the weekend. Over 200 wines were showcased at the Inn at Spanish Bay, which had been transformed into an epicurean paradise filled with industry professionals and lively patrons.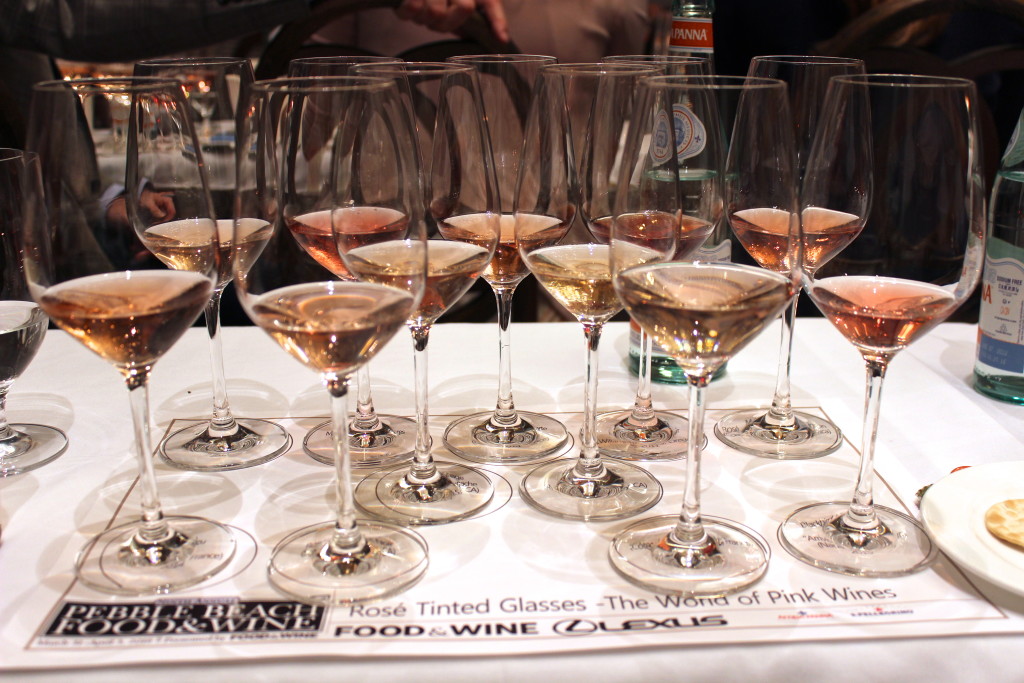 Educational Wine Seminars & Cooking Demos
Sure, lots of wine festivals promise wine seminars and chef demos, but PBFW takes it up a notch. From meticulously curated pairings, exclusive wine seminars led by Master Sommeliers, and celebrity chefs demonstrating their cooking skills in an intimate space, it's not all just fun and games, it's actually quite educational. This year's cooking demos were given by such famous chefs as Jonathan Waxman, Hugh Acheson, and Cat Cora.
Cat Cora, a fellow Santa Barbaraian who I found out only lives a short bit away from me, walked us through her delicious Greek-inspired meatballs which were paired with a lovely, light rosé. After staying out late at the previous night's after-party, I have to say, wine at the 10am cooking demo was the only way to start the day!
Lexus Grand Tasting
Over 300 wines from around the world and 30 of the most renowned celebrity chefs can be found under one (huge) tent for two days of epicurean delights, sponsored by Lexus. Besides the bites of delectable food and getting to meet winemakers, the inside of the tent is an event in itself. Thousands of happy tasters fill the space, which is dotted with luxury Lexus cars, VIP sections and auction items. It's a party!
Sure, it can get crowded and you may have to wait in line for things like this pulled pork sandwich, but this is an event you don't want to miss! The food and the wine are top-notch.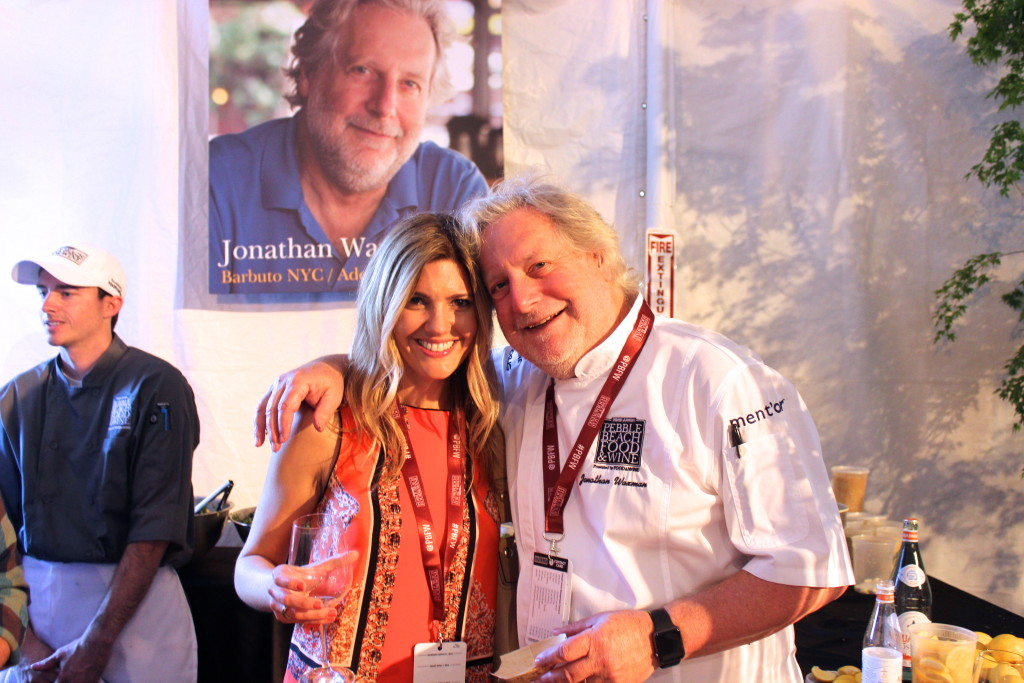 Celebrity Chefs (and Other Celebrities)
Over the last three years, I have met several iconic chefs and tasted their food while at Pebble Beach Food & Wine, like Tyler Florence, Nancy Silverton, Charles Phan, Hubert Keller and Susur Lee, just to name a few. This year, I met such celebrity chefs as Cat Cora,  Elizabeth Falkner, and Jonathan Waxman. Even Drew Barrymore was present to pour her newly released Barrymore Wines rosé. You just never know who you'll run into at these events!
The Food 
From small bites at the Lexus Grand Tasting to multi-coursed dinners paired with wine, your mouth will be in foodie heaven. The Trout Crudo with Green Almond Ajo Blanco by Chef Ryan Pollino (of Aatxe SF) and the Wood Roasted Lamb Meatballs with watermelon radish salad & whipped feta from Chef Yousef Ghalani (of FIG Santa Monica) were certainly highlights.
However, it was the warm Brioche Donut with Brown Butter Glaze & Cinnamon Caramel from Chef Steven Fretz (of The Church Key) that really knocked everyone's socks off at the Lexus Grand Tasting.
For those who just want to keep the gluttony going into the night (me!), the wine and food pairing dinners are where it's at. This year, I attended the Tasting Australia dinner, hosted by Ray Isle (who was sitting at my table). The well-thought out courses included things like South Australian Kingfish with almond cream, tartar and wild rice, paired with Yalumba Eden Valley Viognier. Tell me that doesn't look heavenly?
One of the food highlights of the weekend was the Rack of South Australian Lamb with apple cider and sunchoke mash, fava bean and fresh herb salad. I'm not lying when I say it was one of the most delicious pieces of lamb I can remember having. YUM!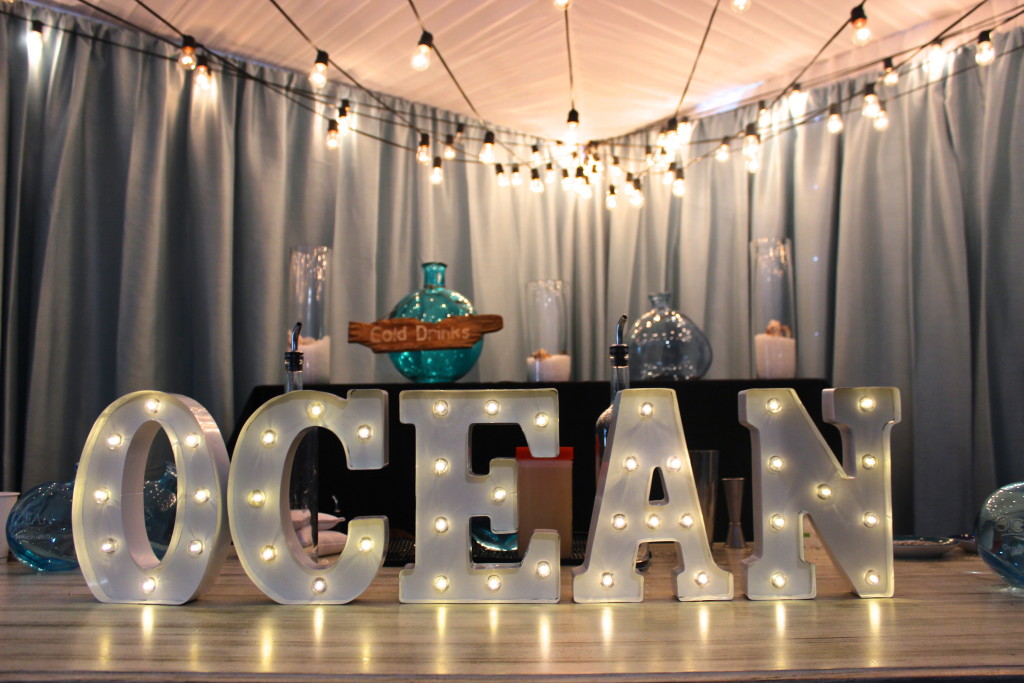 The Wine (and Drinks)
It may be called Pebble Beach Food & Wine, but there are plenty of other libations should you need a break from the wine. Stella Artois poured pints and Ocean vodka was on hand to mix refreshing cocktails made with their premium organic vodka. Still, it's hard to beat the amazing selection of wine offered at PBFW.
From iconic California producers to Austrian, Australian and French producers, there is truly something for every taste.
Drinking By the Fire Pits at The Inn at Spanish Bay
There's nothing better than spending your down time in between tastings sipping bubbly out by the fire pits at the Inn at Spanish Bay. The view is stunning, and it's the perfect place to meet new people or mingle with chefs. The vibe is festive, the tunes are chic and everyone is very happy.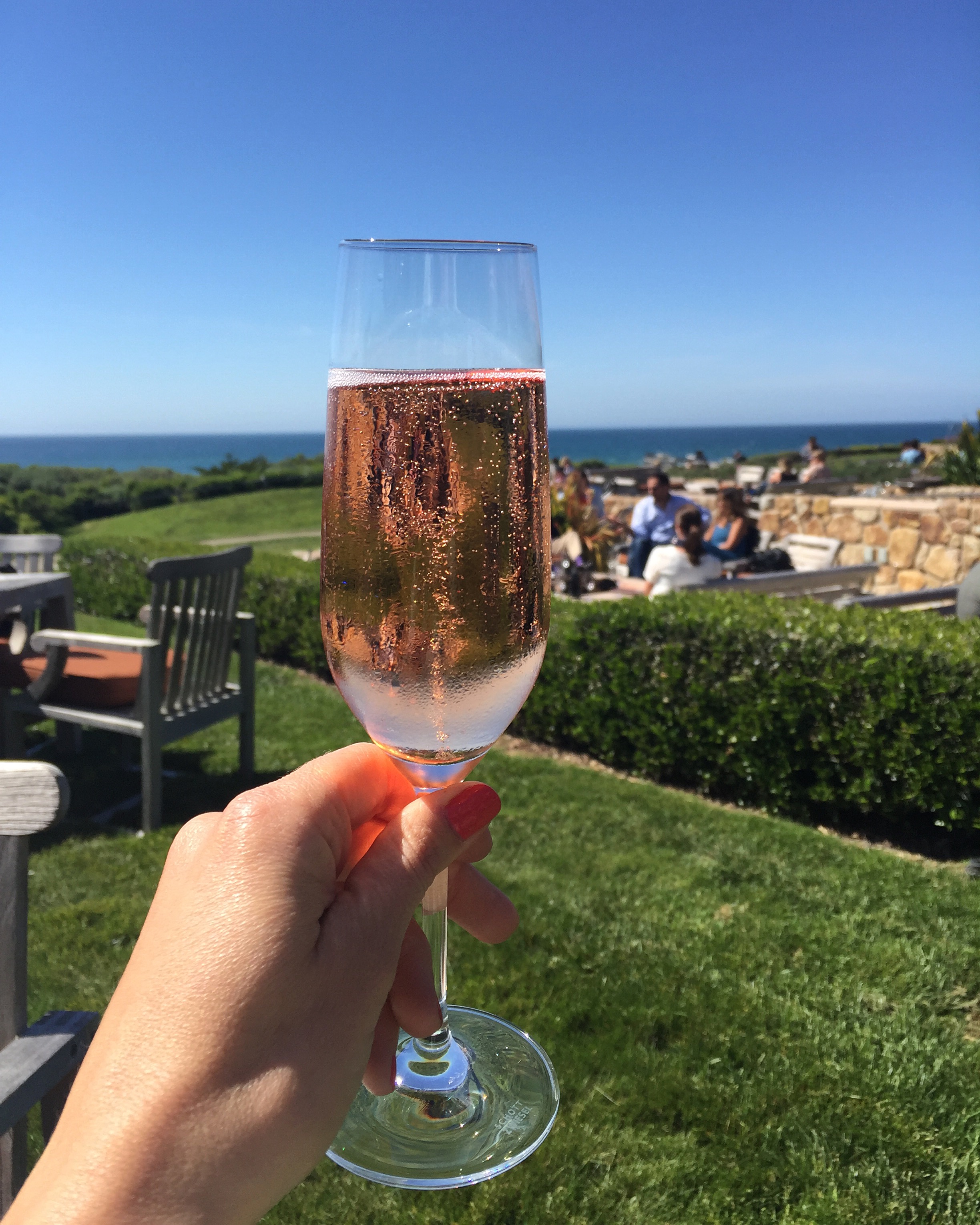 The After-Parties
It's a known fact that you've got to bring your appetite and your A-game to last through the whole weekend, let alone one day. Starting with events at 10am, it's always in your best interest to pace yourself in order to make it to the after-parties, which are really fun. DJs spin lively tunes and the cocktails flow well into the wee hours of the night, so if you score an invite, you better bring it! There's even the infamous (unofficial) 'after-after party' for those who want to make it an all-nighter. Don't worry, there's more wine and food at these after-parties because, well, it's Pebble Beach Food & Wine and more food and wine is only fitting. Cheers!
Pin it!