Portugal is a really unique country, which is why it was so much fun to visit several different regions while there last month. After an amazing time up North (in Porto and the Douro Valley), Nick and I went back South and got to spend a few days near Sintra visiting with some family living there. Sintra is located about 15 miles outside of Lisbon (which was roughly a 45 minute train ride). It's easy to make it a day trip from Lisbon since the town is so small, but it's certainly not short on sites to see! For centuries, Sintra was the summer escape of Portugal's kings, so the area is full of palaces and flourishing gardens – it's truly an aristocratic region!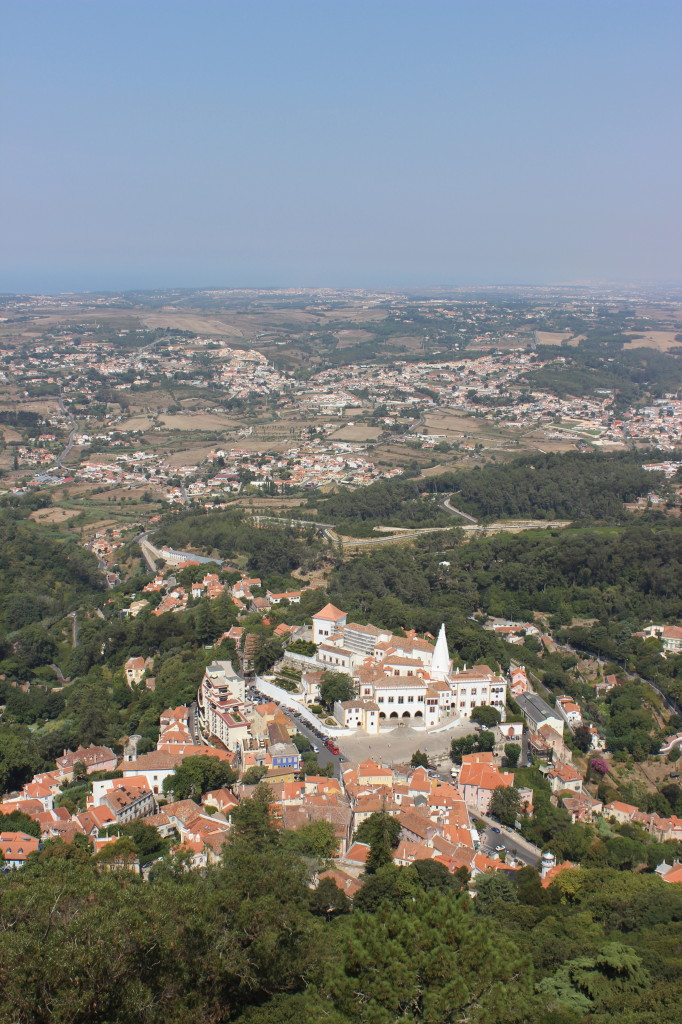 The town of Sintra, like I mentioned, is pretty tiny and really only consists of a few twisting streets mostly filled with restaurants and touristy souvenir shops. It sits at the foot of a hill and is surrounded by lots of trees and greenery (see the pic above for proof!). Above the town, and way up the hill, are the two main attractions of the area. It's best to start at the top and make your way down unless you're up for some hiking – it's a pretty steep trek!
We started the day at Pena Palace, a hard-not-to-miss palace sitting at the top of a hill overlooking Sintra and the surrounding countryside. It's noticeable not only because it sits higher than any other structure around, but also because it's a multi-colored fantasy castle. I mean, we're talking Disneyland-style, complete with Gothic towers, Moorish elements and kitschy décor. Built in the 19th Century, the palace was occupied by the German-born King Ferdinand and his wife.
Although it looks grand, the inside of the palace is surprisingly "cozy" and consists of several small rooms on two levels. I say cozy loosely because it actually feels a bit cluttered inside… every surface is completely covered with ornate and sometimes overly done decorative accents. Plus, they were pretty short back then so it feels small to a couple of tall people (especially for my 6'4″ boyfriend).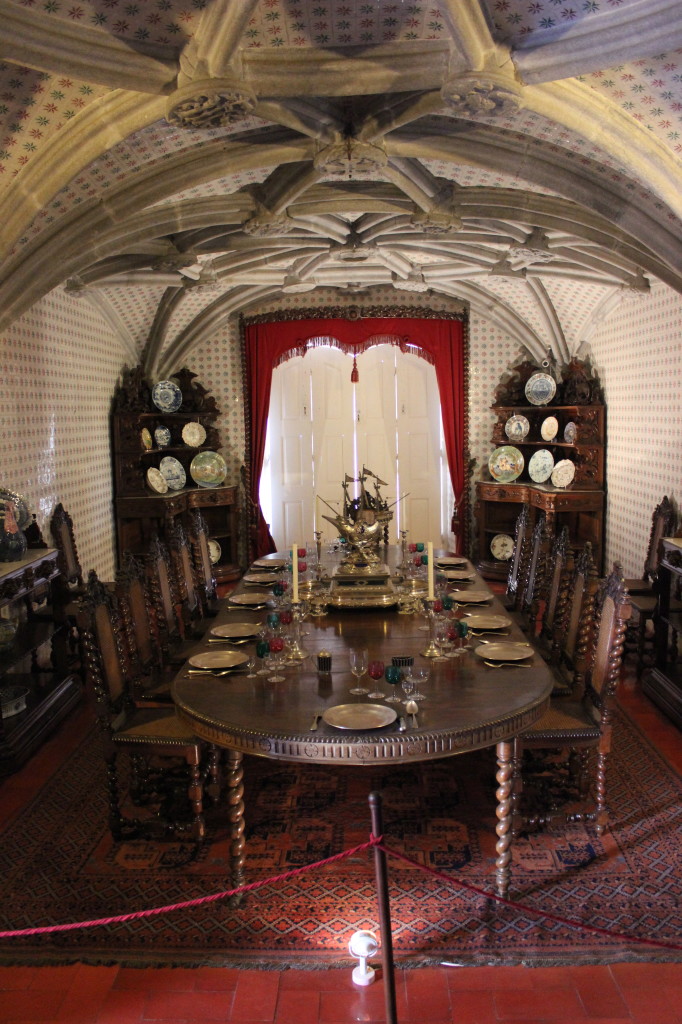 So many patterns and tiles! Just check out this bedroom…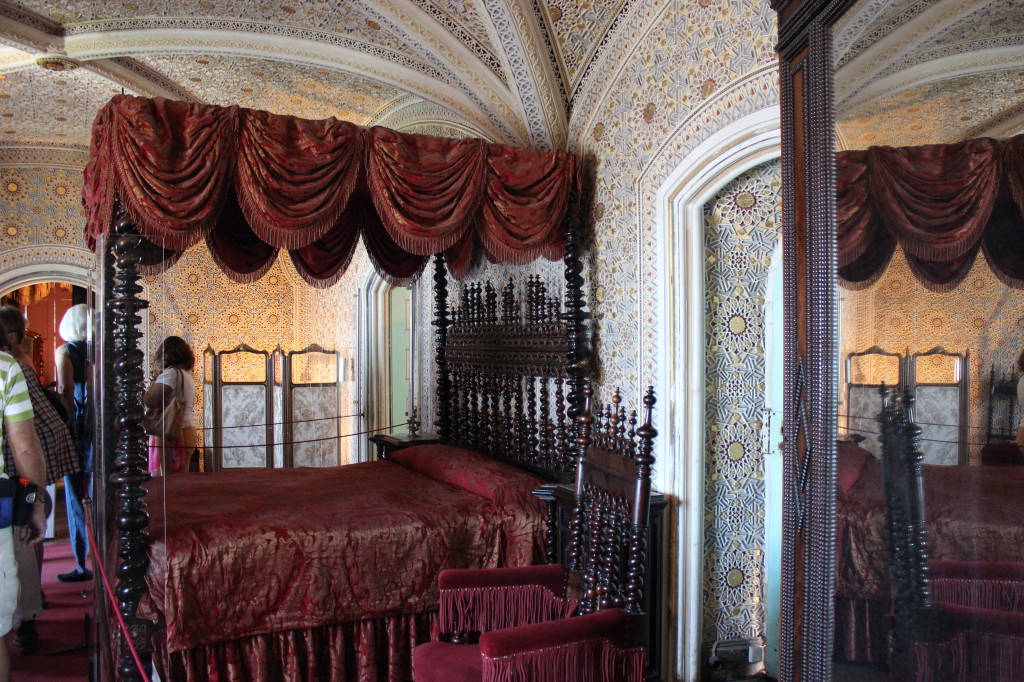 One cool thing to note is that the palace was home to some then state-of-the-art conveniences that we all take for granted these days, such as flushing toilets and hot showers! Leave it to a King to be the first in Portugal to have these things.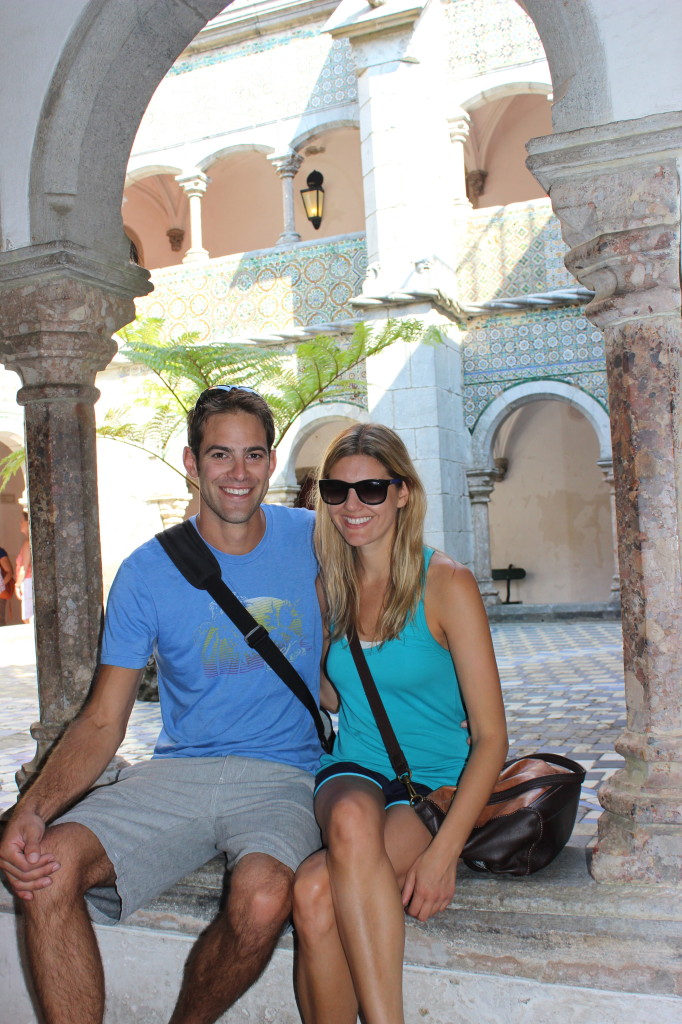 Check out this kitchen. That is one fine collection of copper pots…
And these views…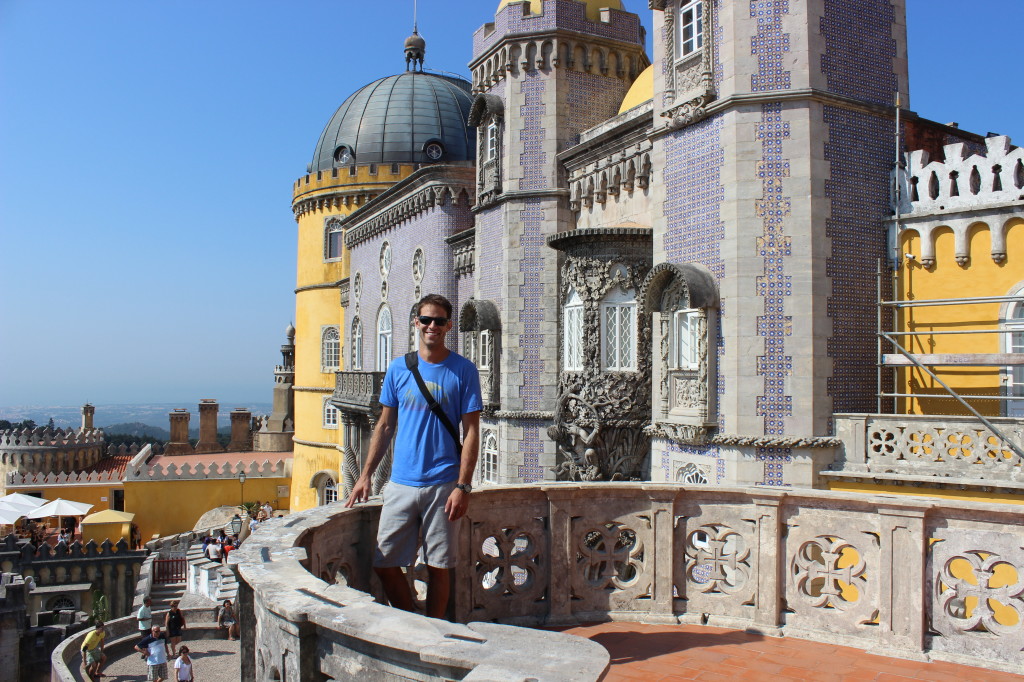 The place has amazing views from every direction, but one of the best parts was the beautifully lush grounds surrounding the palace. It's fun to walk around Pena Park to see the exotic plants, giant trees, babbling streams, old structures and even black swans! So mystical and romantic… you really feel like you're in a different world.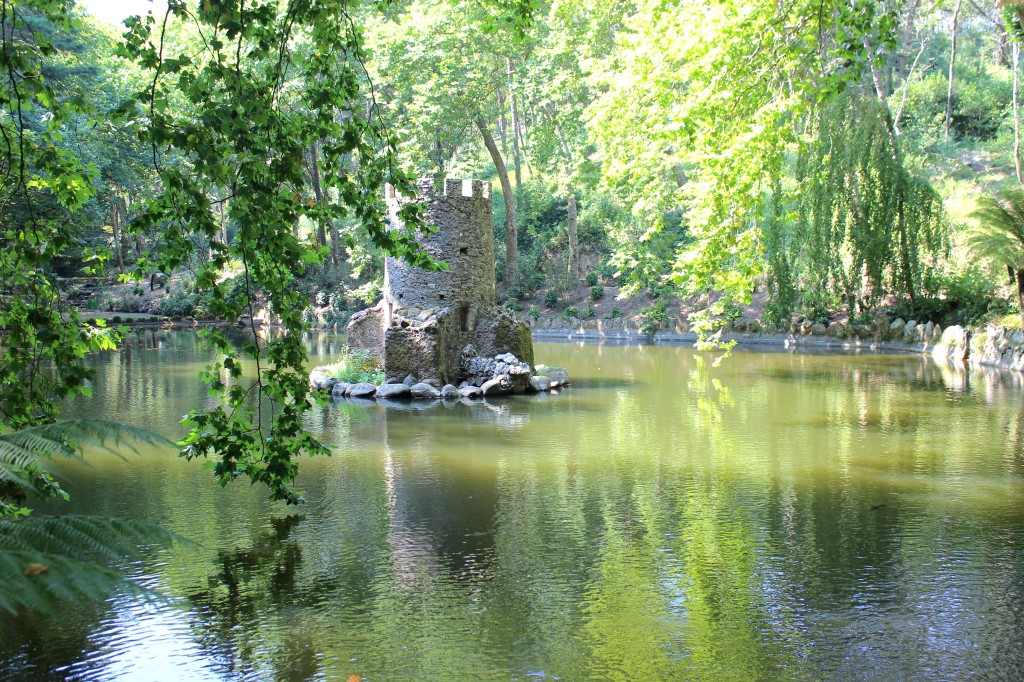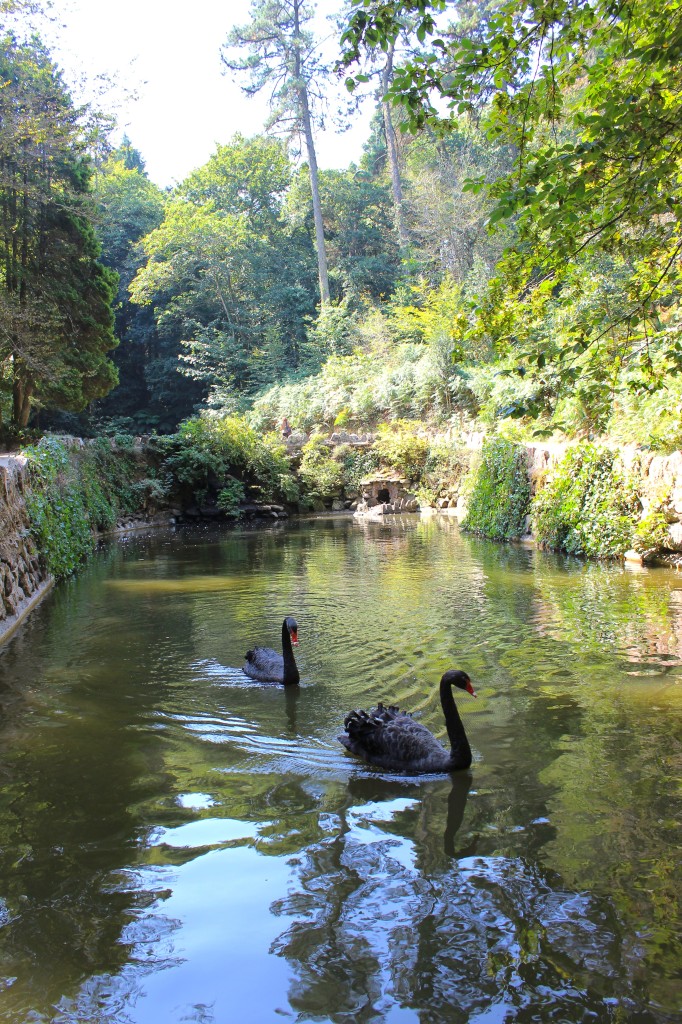 About 10 minutes from the main entrance is the second of the two major sites in Sintra, the Castelo dos Mouros (Castle of the Moors). It's old (originally constructed in the late 8th Century), it's got incredible views, and it's an important piece of history –  it was conquered by the Christians and then came into the hands of the first Portuguese king, D. Afonso Henriques.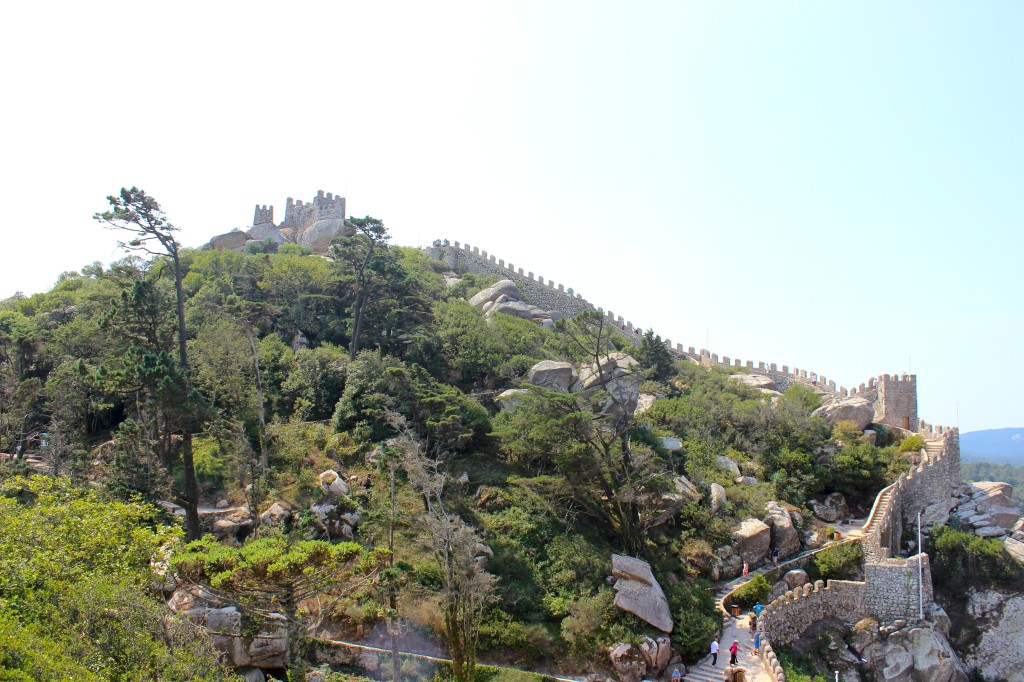 What remains of the castle was significantly restored in the 19th Century, but it doesn't take away from the enchanting reminders of the past. When you're walking up and down all those steps along the castle wall, it's hard not to think of all the people that fought and died in battle there. Okay, so maybe I've been watching too many Game of Thrones episodes, but regardless, it is a significant, interesting castle and is certainly a great place to snap some photos. Plus, there are amazing views of the Pena Palace from there!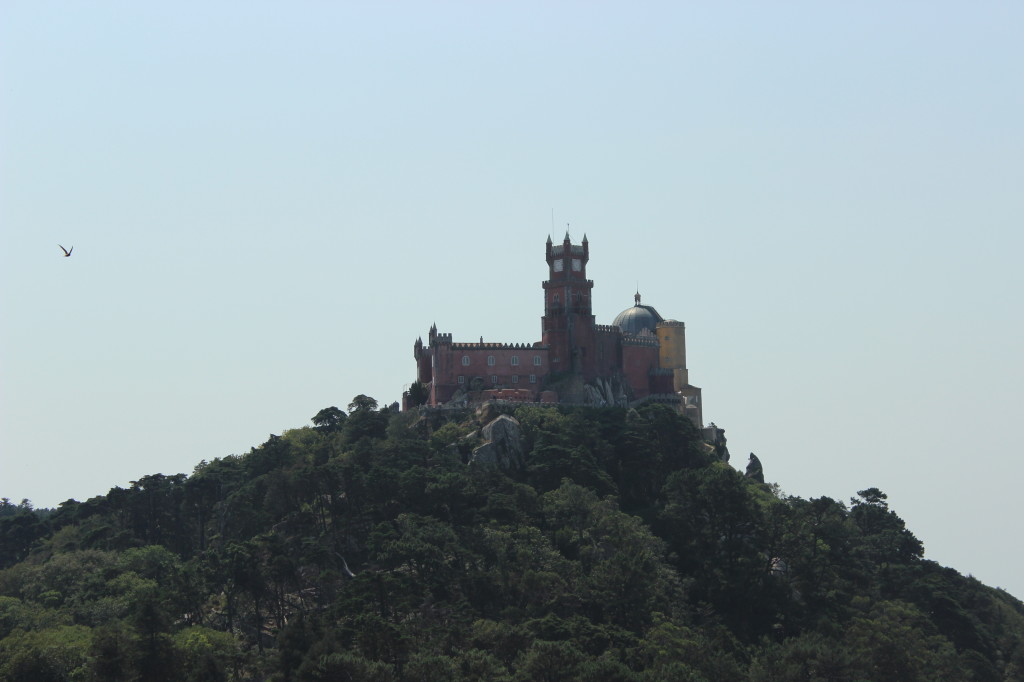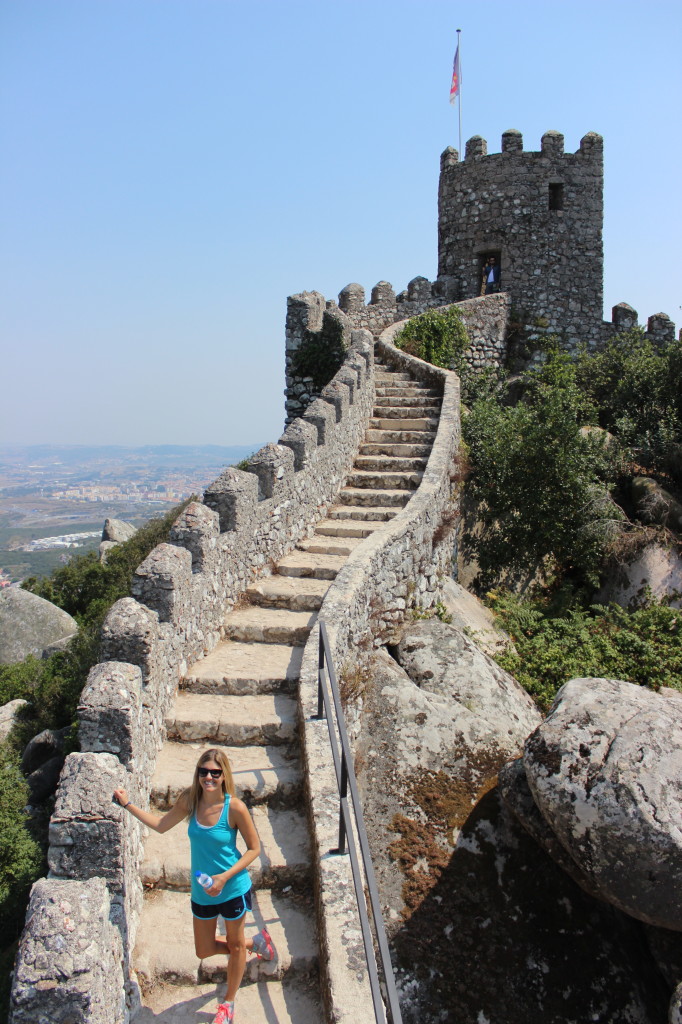 You can walk all the way into town from the Moorish Caslte, which is all downhill (yay!) on a stone trail. A much needed break from the castle, otherwise known as the ultimate stairclimber. Once you get there, you'll find a few more things to see in and around Sintra, like the National Palace, which dates back to Moorish times and is the oldest surviving royal Palace in Portugal.  There's also the Quinta da Regaleira (below), a Gothic/Renaissance mansion with a large mythological garden.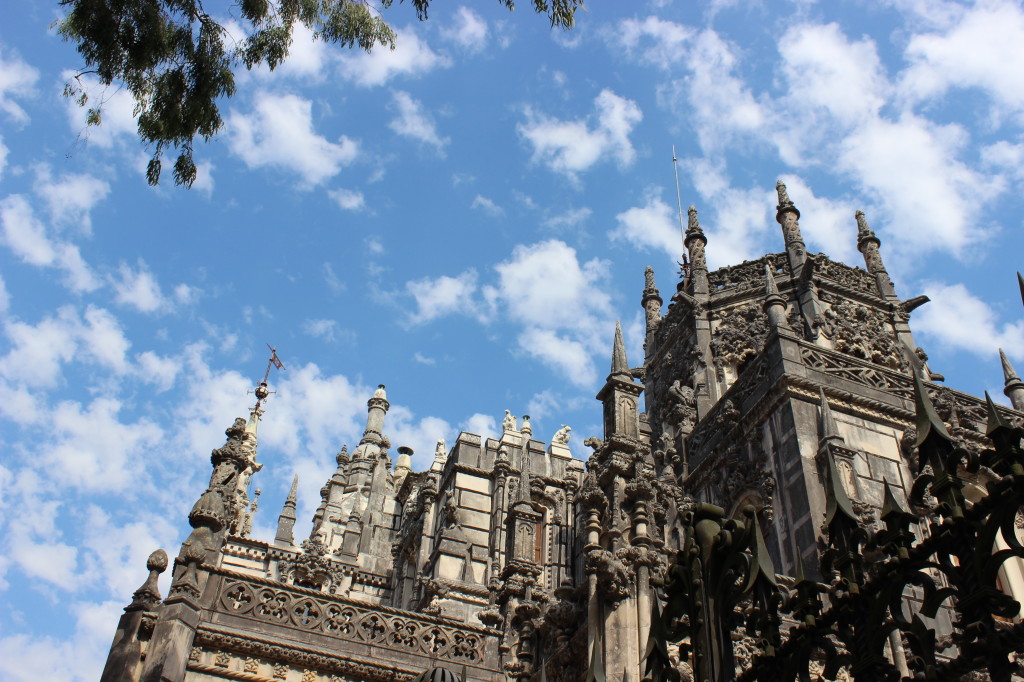 Near the Regaleira Estate is the 18th Century Seteias Palace that was restored into a fancy hotel, The Hotel Tivoli. We didn't go inside, but it seemed very luxe. If gardens and plants are your thing and you didn't get enough foliage in the Pena Palace's grounds, there's also a botanical garden called Monserrate about 2 miles out of town.
Sintra isn't on the water, but it is relatively close to the coast, where you'll find dramatic cliffs and wind-beaten rocks and the western-most point in Europe (Cabo da Roca). Although we didn't make it to Cabo da Roca, we did have a picnic on the beach one night.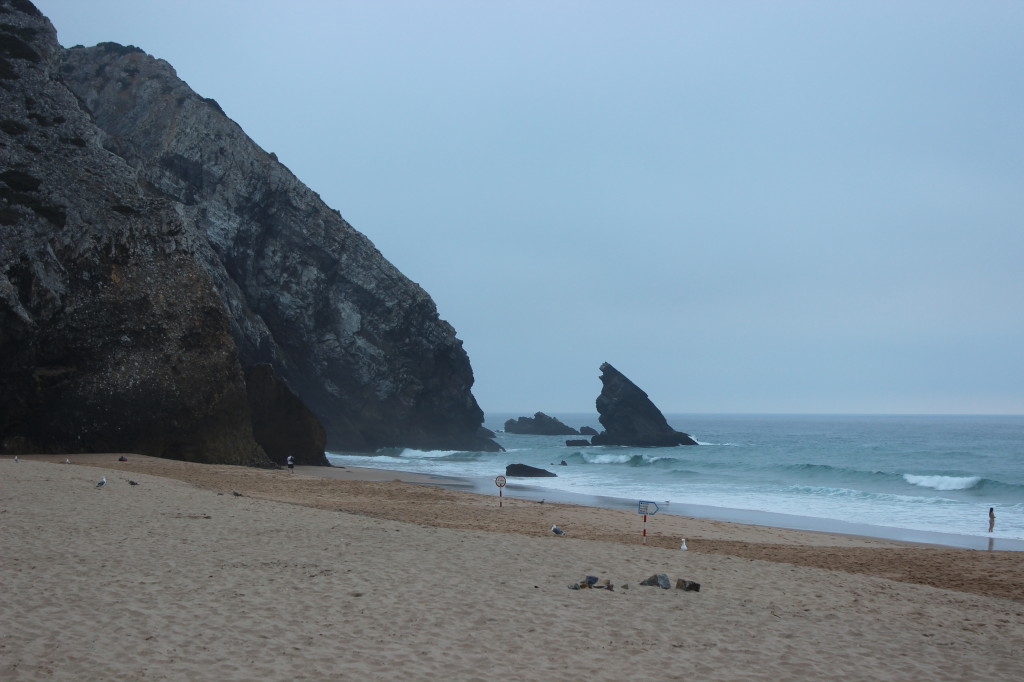 The weather was chilly and overcast, (no swimming for us!), but it didn't detract from the natural beauty of the place. It was also a great spot to enjoy some Portuguese wines and typical orange cake with fresh figs! Delish.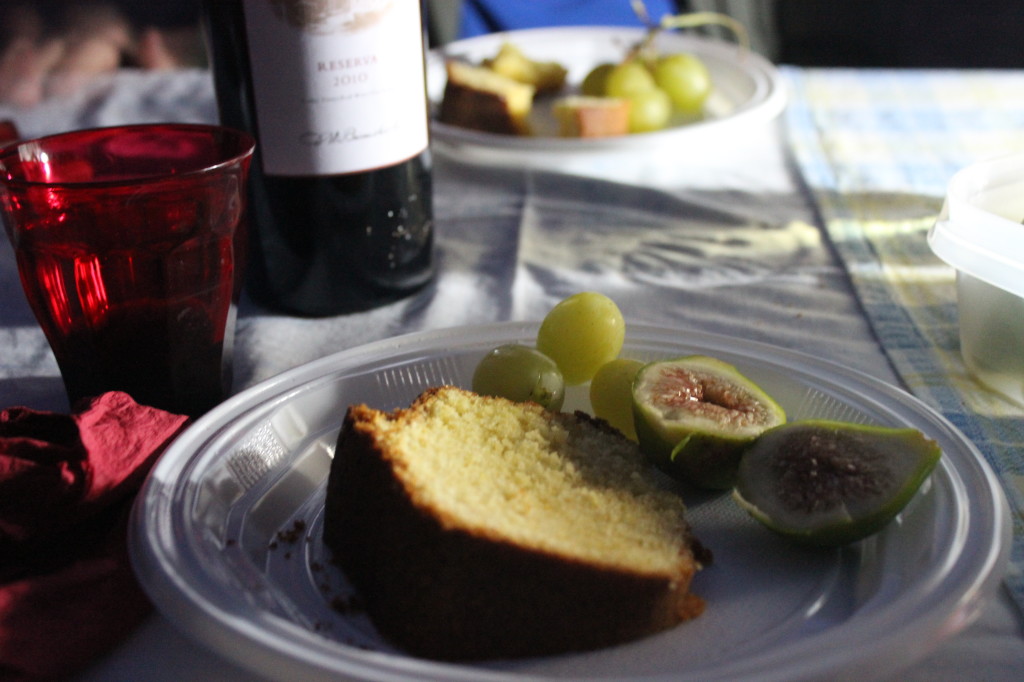 Some Portuguese and Romanian wine!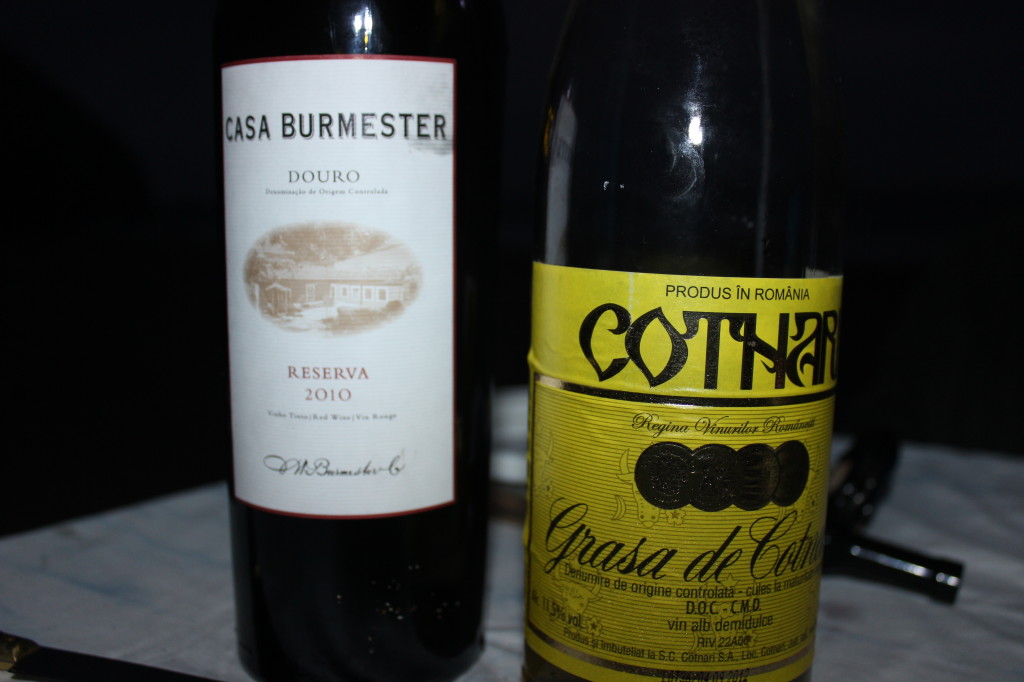 Sintra may be the most tourist-packed place we visited in Portugal, but it honestly wasn't that crowded (you'll spend more time in line for a ride at Disneyland than you will exploring Pena Palace). It's an area chock full of history, wonder, mystical gardens and charm. Truly a sight to see!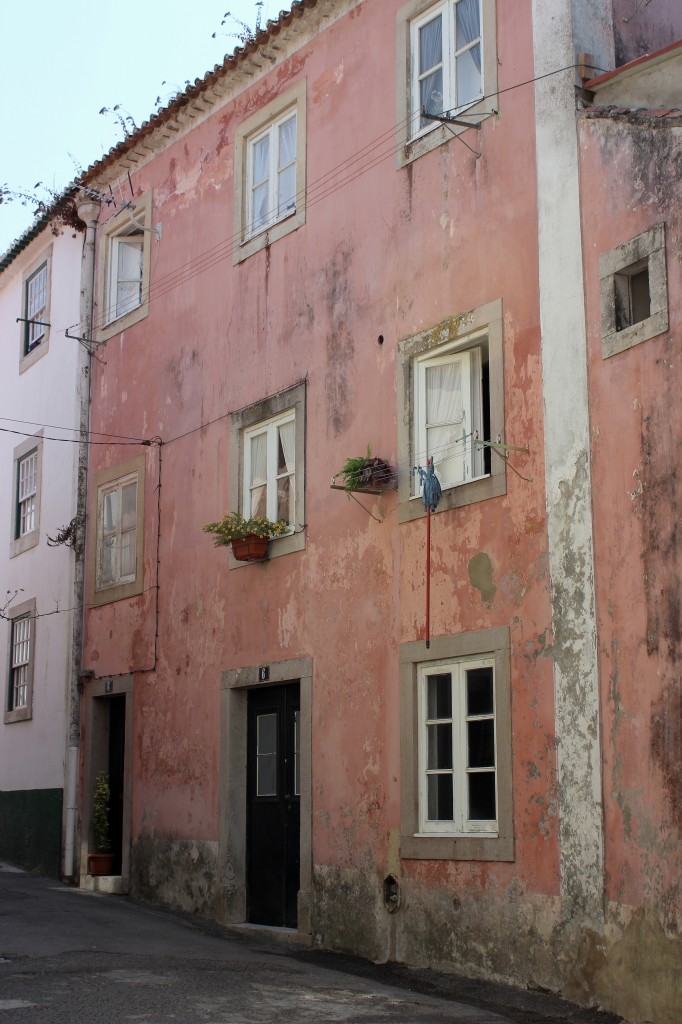 Don't miss my post on Évora, too!