I know, I know… we're totally spoiled here in SB when it comes to wine, food, and cool places to hang out. It seems like every other week there's a new tasting room or restaurant popping up in the area. When it comes to places to eat/drink, I say the more the merrier. Who doesn't like having options? Especially when the options are all pretty darn cool.
On the other side of the freeway from the Funk Zone, there's a new wine/food/shopping area that recently opened up (on the corner Haley and Laguna about 2 blocks from Carr Winery and Telegraph Brewery). Originally constructed in 1904 to be a Feed Mill, the renovated and newly coined 'The Mill' now houses a design studio, fitness studio, a winery, and soon a craft brewery and restaurant!
I went to check out one of the first few inhabitants of The Mill — Potek Winery — for my latest story in the SB Sentinel. Potek is the newest venture from winemaker Dave Potter, who also owns the uber-hip Municipal Winemakers. At Muni, the approach is all about keeping things relaxed, casual and more fun than serious. The wines are all in the $25-$30 range and are meant to be consumed young.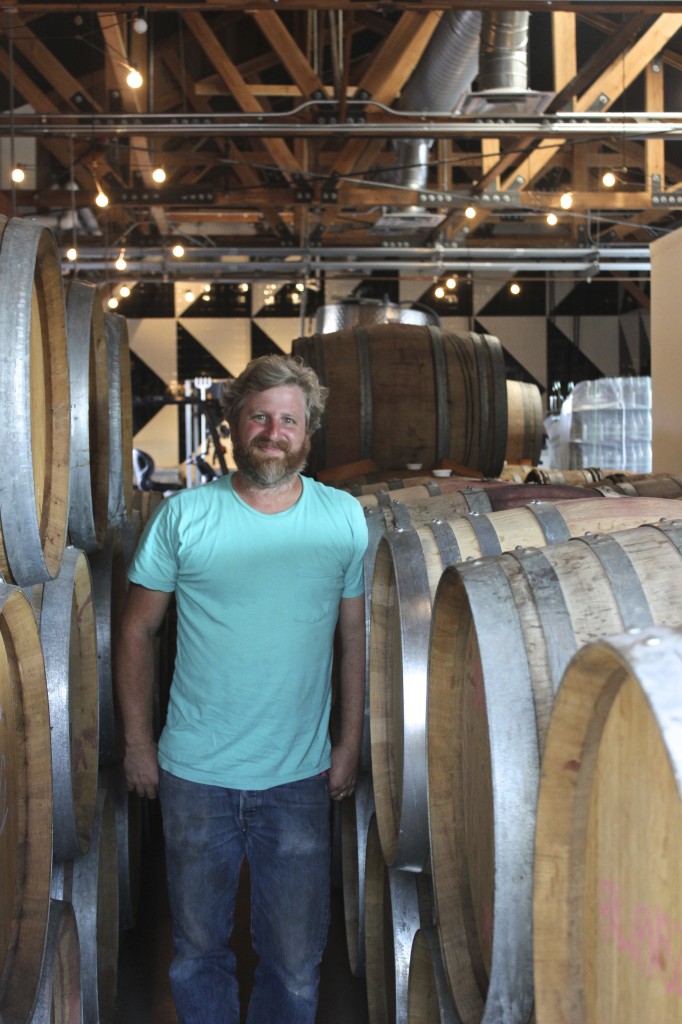 At Potek Winery, Dave's going for a more focused, intimate tasting experience. Think single-vineyard bottlings, different glassware for different wines at the tasting bar, and the ability to reserve a spot for a sit down tasting paired with light bites. You can still just drop in for a tasting or get a glass of wine on tap on the casual patio, but the goal is to provide opportunities to dive deeper into the whole wine experience. Nothing about it comes off as stuffy; rather, it's geared towards encouraging conversation about what's in your glass and taking the time to really enjoy it.
The name Potek comes from Dave's great grandfather, whose name was Berl Potek. Upon his immigration into the United States from Romania in the early 1900s, Berl's name was changed to Benjamin Potter. Dave chose 'Potek' not only to pay homage to family, but because the story of an immigrant's search for a better life and finding reinvention is somewhat similar to the world of winemaking. The approach to winemaking in California is constantly evolving, with winemakers adapting traditional techniques while exploring ways to make something even better.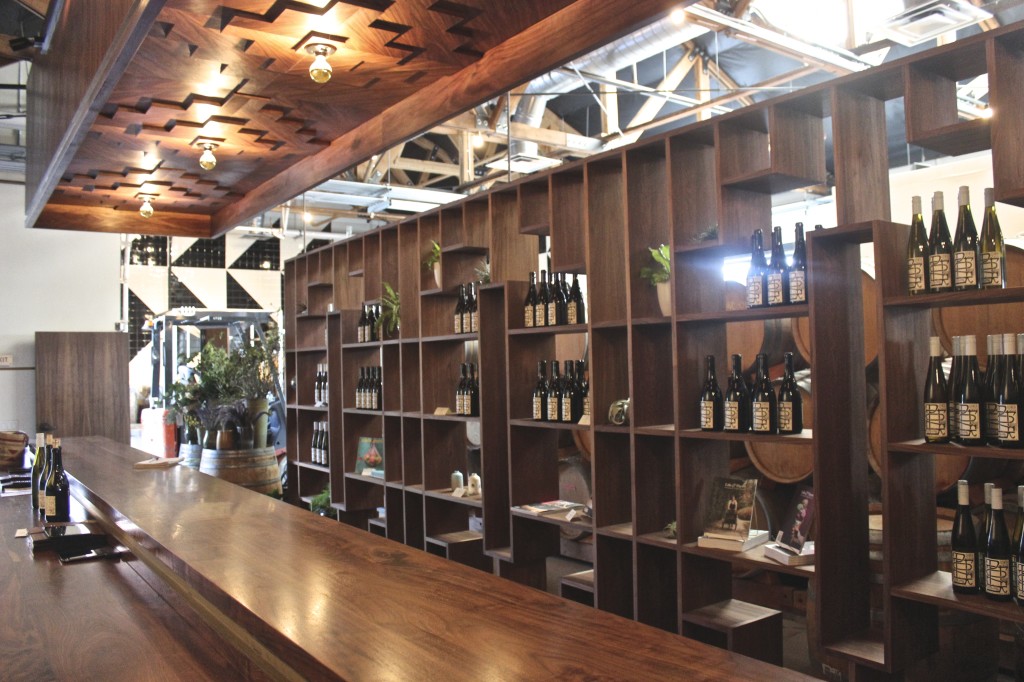 So let's talk about the space! The 3,500 square foot facility is industrial and modern, and is where production of both labels will take place. The tasting bar is somewhat open to the winemaking space, so not only do tasters get to sample wine in a beautiful spot, but they also get to witness the winemaking action up close and personal. I like it.
Potek produces roughly 700 cases of Riesling, Grenache, Pinot Noir and Syrah, with a focus on small, single-vineyard bottlings sourced from throughout Santa Barbara County. The wines might be at a higher price point than Municipal (more in the $40-$50+ range), but they spend more time aging in (mostly neutral) oak and in the bottle before being released for consumption, allowing for more complex flavors to develop.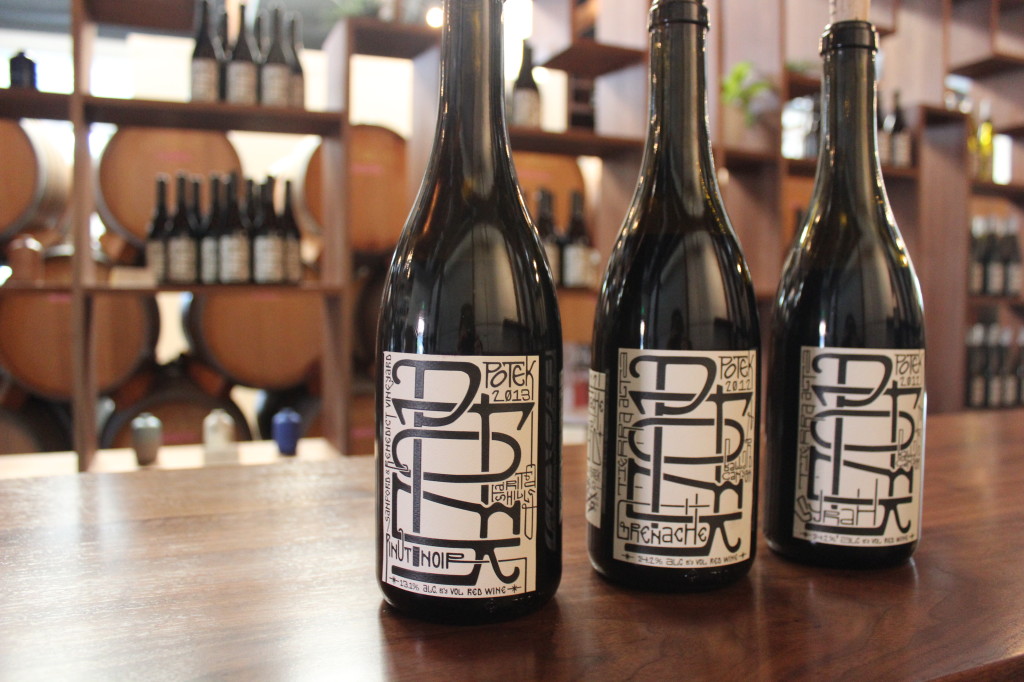 I was able to taste a few of the current releases and found the wines to have lovely nuances and great texture. The 2013 Kick On Ranch Dry Riesling ($35), from Los Alamos, was fermented on the skins before being pressed to barrel half way through fermentation. I found it to have similarities to Muni's Bright White with its crisp flavors, but with more texture and complexity. I also enjoyed the 2012 Tierra Alta Syrah ($45) from Ballard Canyon, which had really enticing gamey, asphalt and olive aromas with a soft, clean finish. Overall, it had rich flavors and nice minerality showing through from the chalky soils of the vineyard site.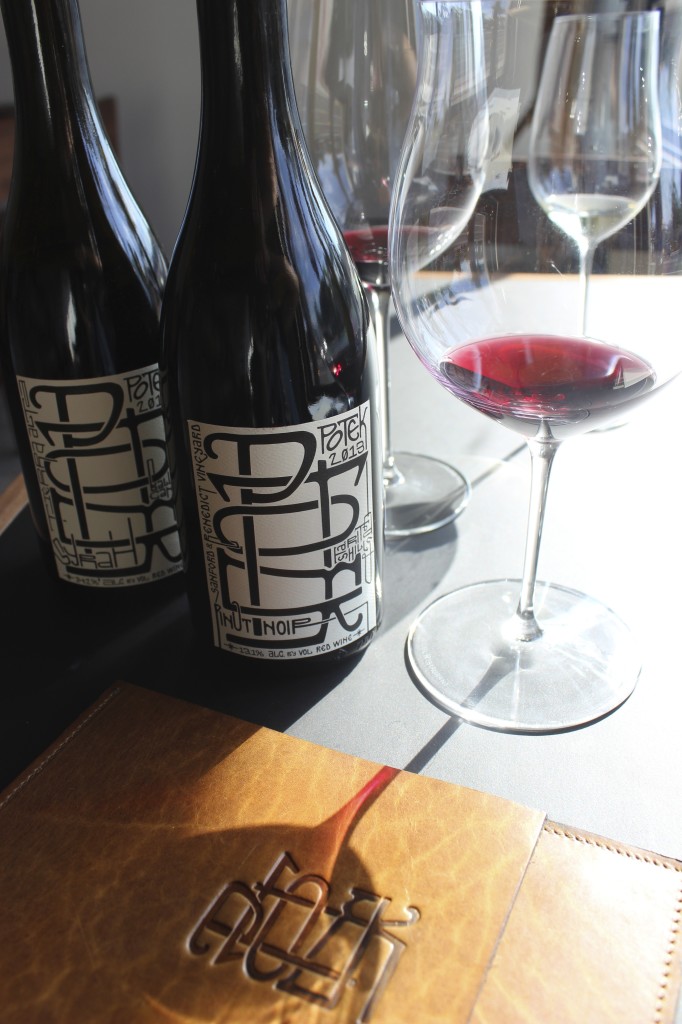 Overall analysis? Potek is a cool spot and a great addition to the SB wine scene. I also can't wait for more places to open up in The Mill (like Wildwood Kitchen BBQ). Wine and pulled pork while relaxing under bistro lights in the courtyard? I'll take it!
**Winery Notes**
Open: 12-7pm Daily
Tasting Fee: $15 for 4 wines
Phone: 805.598.1896
Location: 406 E. Haley St – Santa Barbara
Pin it!