Recently, I had the opportunity to attend a special South African Wine 'Master Class' here in Santa Barbara along with several wine industry professionals from SB and LA. I love attending these types of seminars because they're so informative, but it's also a great chance to try really interesting wines I may otherwise not have the opportunity to. South Africa in Santa Barbara? Sign me up!
I am familiar with the wine regions of South Africa from my wine studies, but I have yet to visit (it's on the bucket list!), which is of course the best way to understand a wine region. Luckily, there were quite a few knowledgeable people in attendance who could shed more light on this beautiful area, including South African winemakers Ernst Storm (of Storm Wines and Notary Public) and Dieter Cronje (of Presqu'ile Winery), who both make excellent wine right here in Santa Barbara.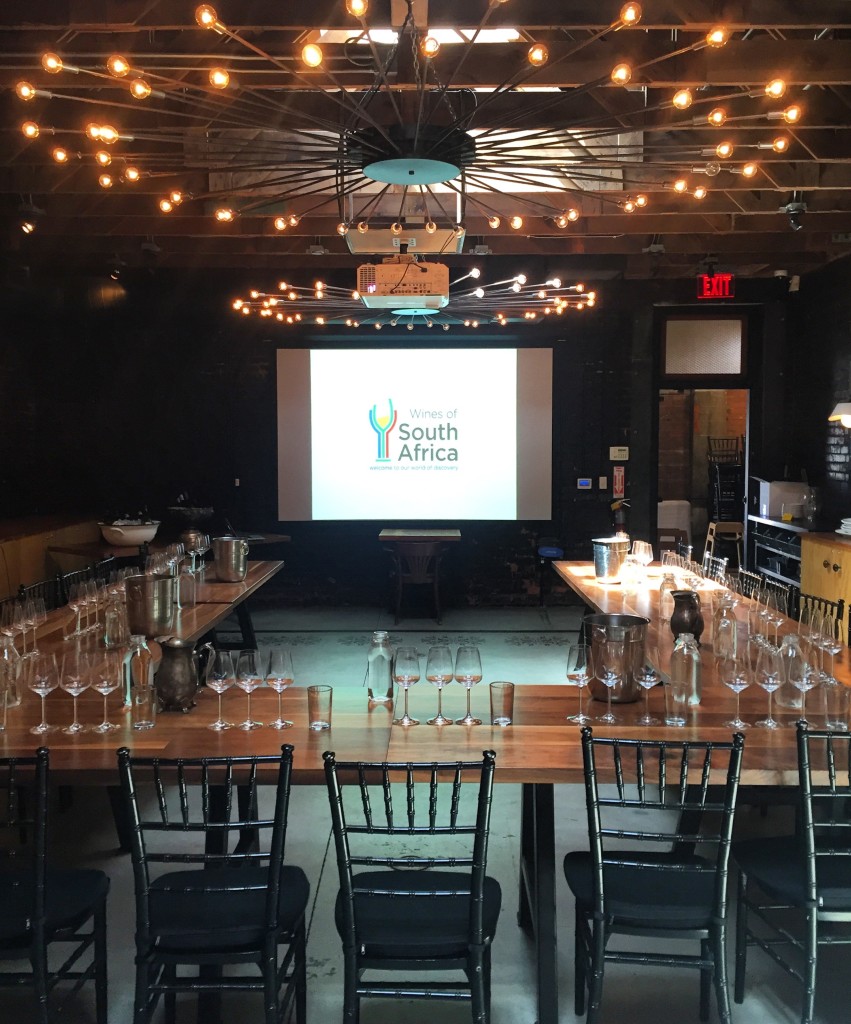 The event, which took place at Les Marchands, was led by Jim Clarke, Marketing Manager for Wines of South Africa USA. During the seminar, Jim walked us through the history of South African wine and explained the growth of the industry over the last few decades.
Wine was first made in the area in 1659, and by the mid-1700s, South African wine was well known throughout Europe. After phylloxera devastated vineyards in the late 1880s, the modern wine industry really didn't start until the early '90s and has been growing ever since. In fact, wine industry exports have more than doubled between 2005 and 2015, making South Africa the 8th largest producer of wine in the world!
South Africa's wine growing areas fall under what is known as the Wine of Origin scheme, which divides up the areas by geographical units, regions, districts and wards (from largest to smallest). Almost all of the vineyards can be found in the Southwestern part known as the Western Cape, an area that enjoys a Mediterranean climate and cooling ocean breezes more suitable for growing grapes than the subtropical Eastern part of the country.
The interesting thing about South African wines is that they fall somewhere between New World and Old World in style. The wines are made with traditional techniques and are terroir-focused like Old World wines, yet accessible and fruit-driven like the New World.
Out of the almost 20 wines I sampled (yes 20!), I generally liked them all. And for the most part they were all pretty affordable — South African wines are truly some of the best values for such quality. What stood out the most to me were definitely the Chenin Blancs, like the 2013 Raats Old Vine Chenin Blanc ($20) from the Stellenbosch. Its vibrant acidity and complex notes of exotic fruits, pear and spice were really appealing.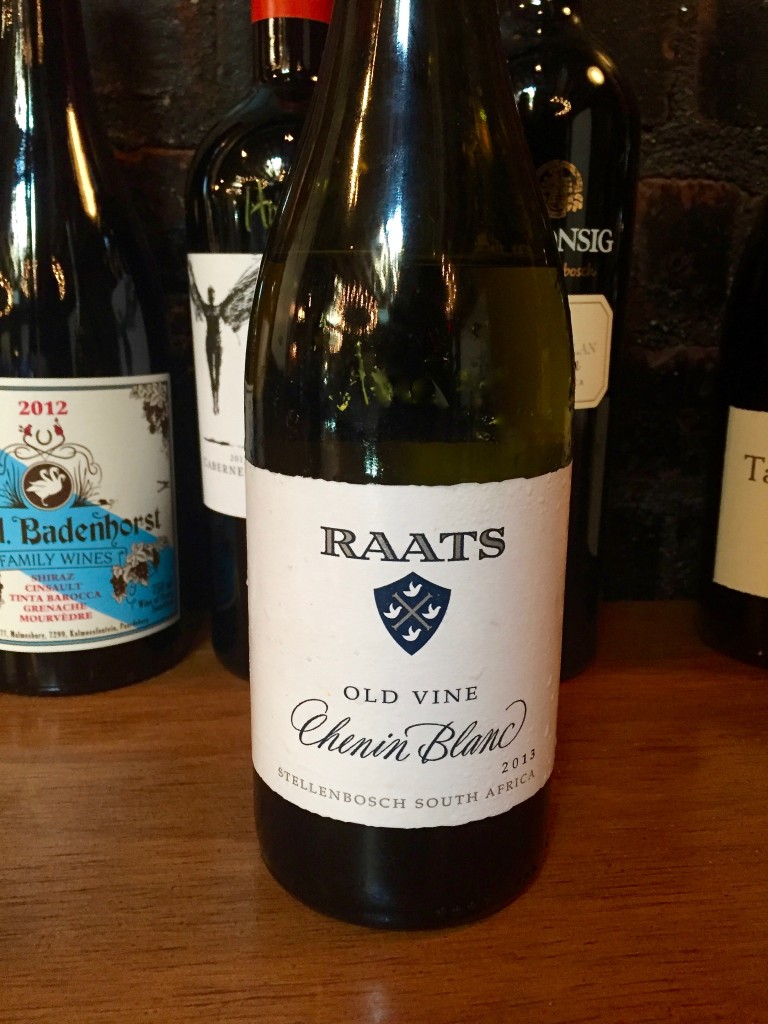 I also enjoyed the 2014 Alheit Cartology ($60), which was predominantly Chenin with some Semillon, as well as the 2014 Beaumont Chenin Blanc from the Bot River area.
It wouldn't be a South African wine tasting without a little Pinotage, right? Pinotage, which is a cross between Pinot Noir and Cinsault (created at the University of Stellenbosch), is the third most planted red variety in South Africa. Although it gets a bad rep, there are certainly some great examples being made. We tasted a few, but the 2011 Simonsig Frans Malan Reserve ($42) from Stellenbosch was a highlight. This blend of 64% Pinotage, 32% Cab and 2% Merlot was really aromatic, with plums and dark berries on the nose, and subtle hints of baking spice on the finish.
There's certainly more to South African wine besides Chenin Blanc (also known as Steen) and Pinotage. We tried great examples of sparkling wine (known as Method Cap Classique), Chardonnay, and even a Mourvèdre Rosé, but South Africa produces everything from Sauvignon Blanc and Riesling to Shiraz and Carignan.
After all that wine, we enjoyed a delicious spread of traditional braai (South African bbq), which included chicken, yellow rice, and lentils with sweet and savory apricot chutney and hot sauce. Delish!
Although no actual travel was involved in our exploration through South African wines, having a 'South African Wine Day in Santa Barbara' is probably the next best thing. Come to think of it, a trip to South African wine country might be nearing the top of my bucket list now…
Special thanks to WOSA USA, Les Marchands, Ernst, Dieter and team for hosting such a fantastic afternoon!