I'm all about eating and drinking for a good cause, which is why I was thrilled to finally attend LA Loves Alex's Lemonade this past weekend. Held at UCLA, the fundraising event brought plenty of culinary star power for an afternoon of gourmet eats, inventive cocktails and top wine to benefit childhood cancer research. Now in its 8th year, LA Loves Alex's Lemonade raised an astonishing $1.3 million (beating last year's record of $1M). Needless to say, it was a huge success!
LA Loves Alex's Lemonade is hosted by Chef Suzanne Goin and business partner, Caroline Styne, of Lucques, AOC and Tavern and Chef David Lentz of The Hungry Cat. It's publicized as a 'decadent chef's cookout' and judging by the number of top restaurants in attendance, it's safe to say this is a foodie lover's dream.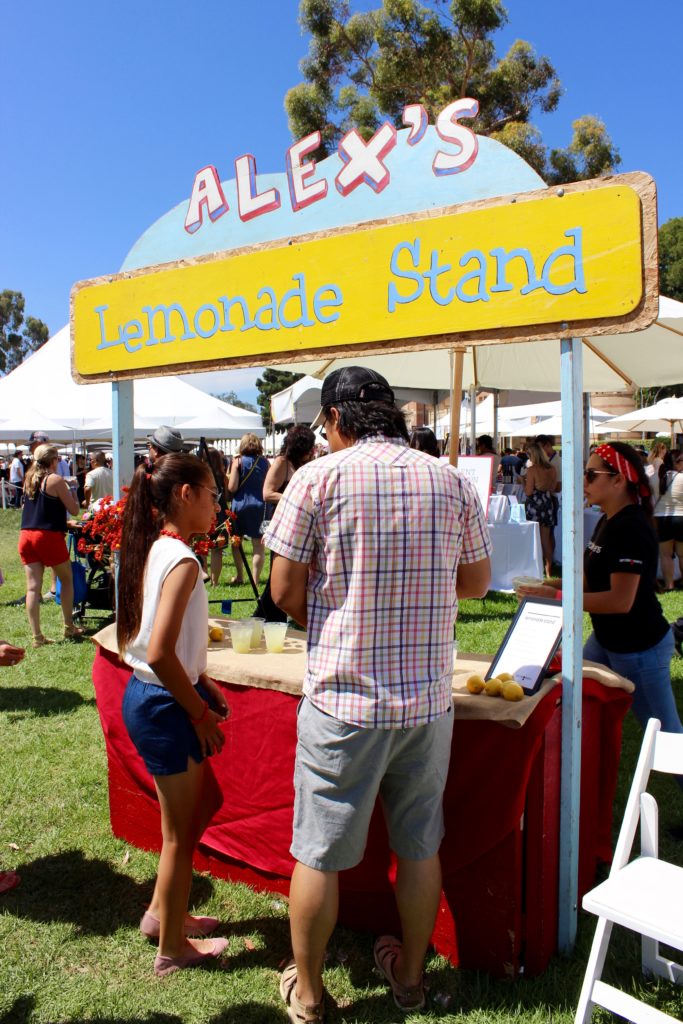 THE FOUNDATION
LA Loves raises money for Alex's Lemonade Stand Foundation, a national foundation dedicated to raising money for childhood cancer research. The organization was founded by Alex Scott, a little girl diagnosed with cancer who at four years old started a lemonade stand to raise money for finding a cure. By the time of her death four years later, Alex had raised $1 million and inspired a legacy of hope for a cure for childhood cancer. Truly inspirational.
LA LOVES ALEX'S
Bright and early Saturday morning, Nick and I headed down to Los Angeles to join 2,000+ lively people to eat and drink our way around UCLA's Royce Quad. More than 100 chefs, mixologists and vintners were all on hand to support the cause, donating their time and talents for us all to enjoy. And boy was there a lot of talent in one place! Each dish and cocktail was a signature item created especially for the event, making Alex's a one of a kind experience you can't replicate anywhere else.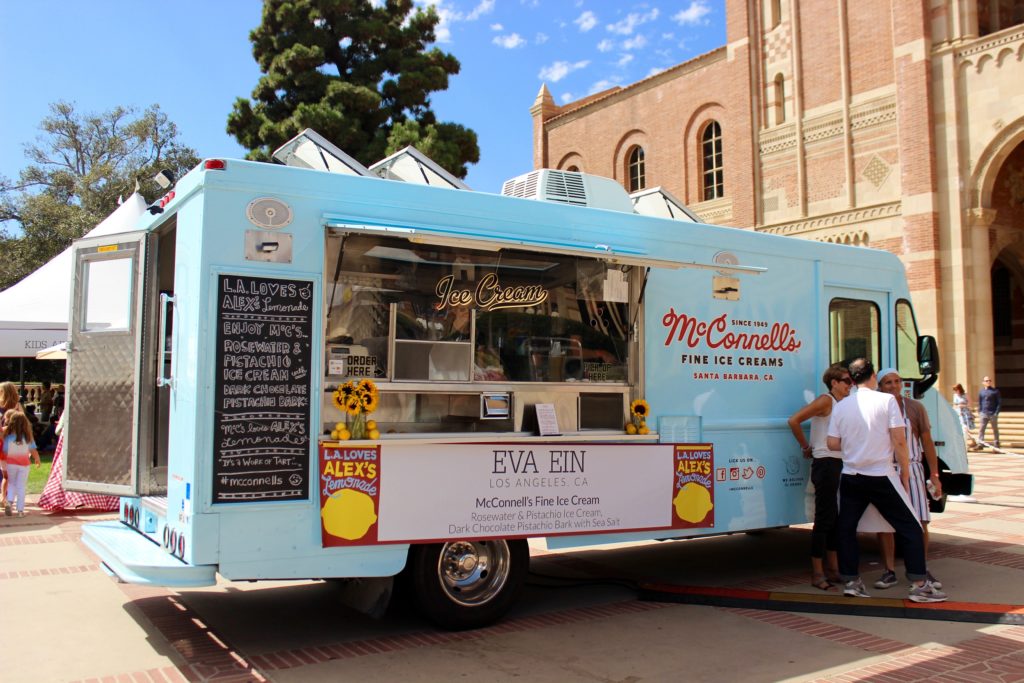 The event is also family friendly… so we could bring our baby to her first wine and food event (did you know I had a baby? Oh yeah, more to come on that later!). Since the event benefits childhood cancer, it makes sense there were quite a few kids in attendance. They even got their own play area with volunteer babysitters on hand.
THE FOOD
Participants included Walter and Margarita Manzke from Republique (one of my favorite LA restaurants) who dished up Shrimp Curry, and Ori Menashe from Bestia who served Porchetta Carpaccio. The Cultured Yogurt with Heirloom Melon from Kevin Meehan of Kali was super refreshing, and I devoured the Char Siu Baby Back Ribs from Suzanne Tracht of Jar. Also tasty was the Birch Glazed Striped Bass with Chanterelles and Smoked Aioli from John Sundstrom of Lark Seattle. And I can't forget the Muffaletta sandwich from celeb chef Giada, who was there serving up the food herself!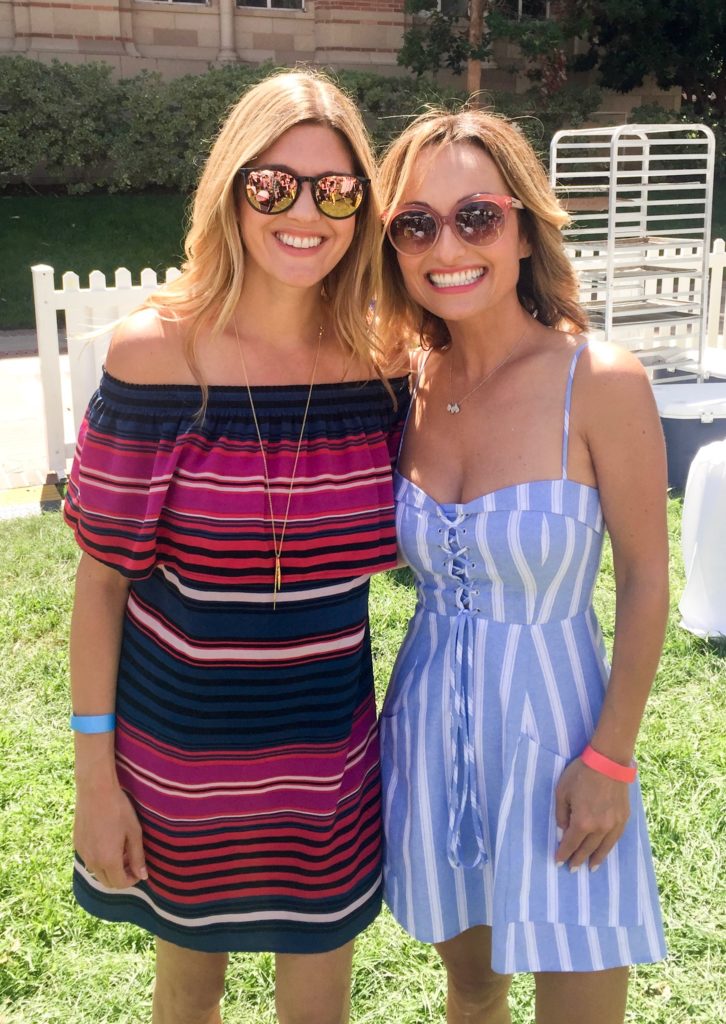 Although I didn't taste Chef Adam Perry Lang's long-smoked beef brisket (he definitely had the longest line all day!), one of my favorite dishes was the Pork Chop and Oatmeal Griddle Cakes from Chris Phelps of Salt's Cure. So good! You can tell I was enjoying the food by my lack of photos.
THE DRINKS
A dozen top mixologists made sure everyone had plenty of refreshing concoctions, like the mezcal-based Smokey Y El Bandito from The Hungry Cat. There were also over 50 amazing wineries/vintners pouring, including several from Santa Barbara, like Habit, Hitching Post, Storm and Whitcraft Winery.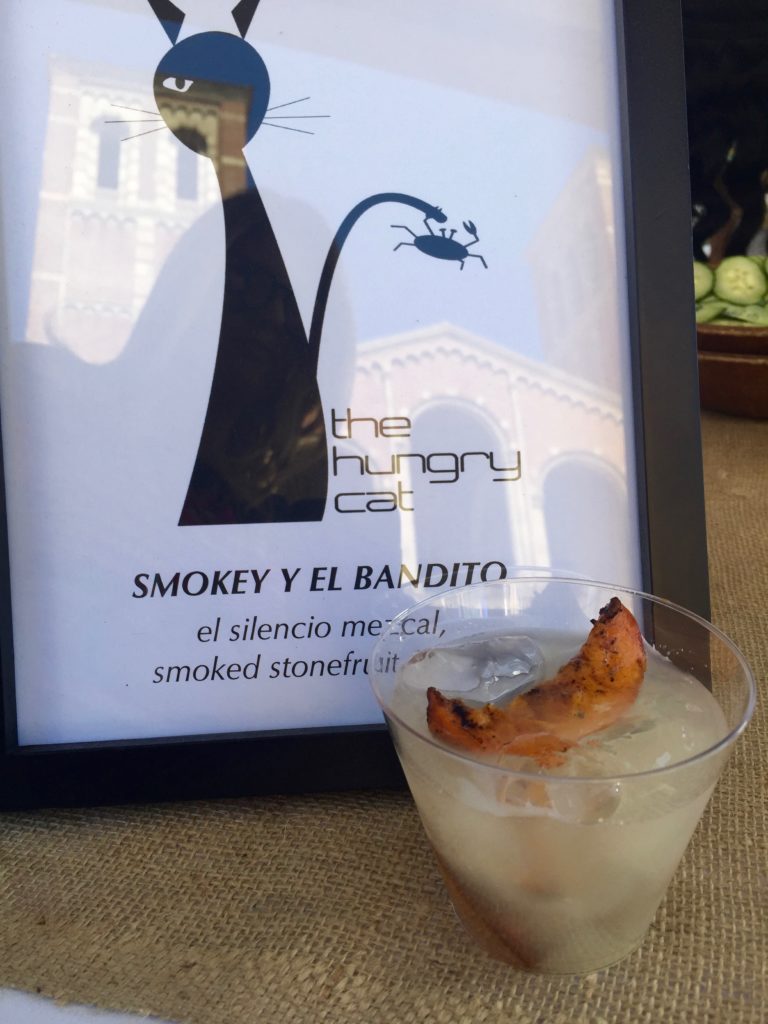 AUCTION
While an afternoon of overindulging is always good fun, what makes this event different is the cause it stands behind. To remind us all of that, there's a scheduled "break" in the day. All the chefs stop cooking and wineries stop pouring so everyone can turn their attention to the speeches and live auction. Some pretty incredible experiences and trips were auctioned off, like a trip to the Maldives for example. Jimmy Kimmel led the charge on an impromptu dinner he auctioned off, to be held at his place with top chefs like Jonathan Waxman and Chris Bianco. Killer. Two of those dinners went for $100,000 each!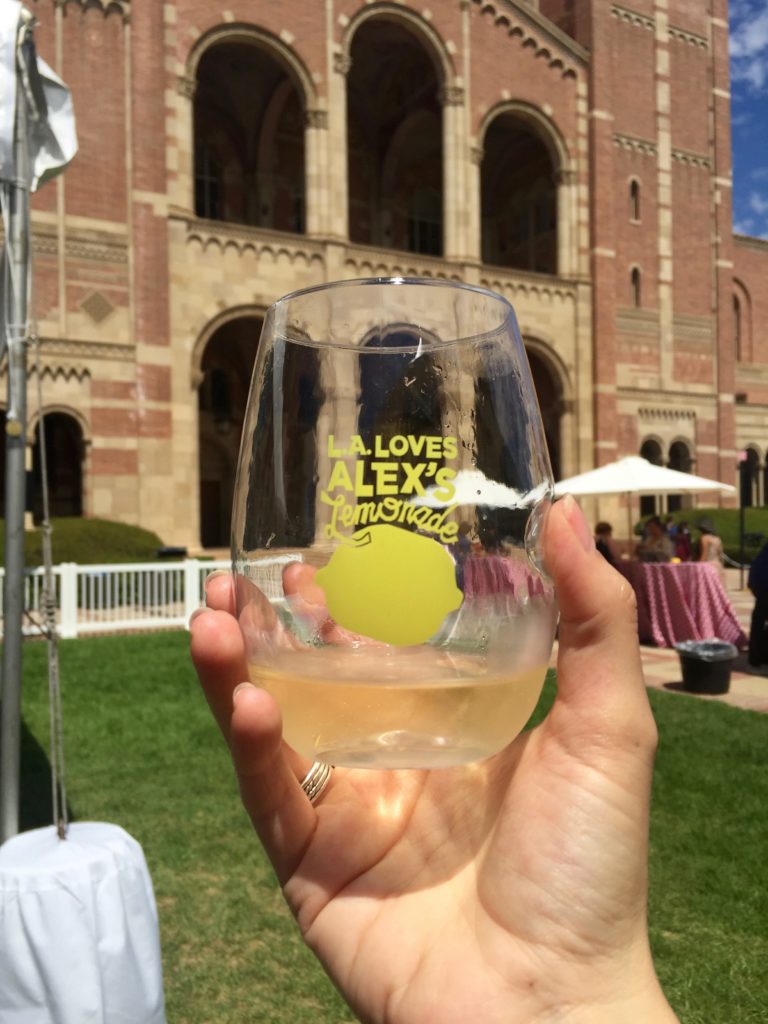 I've been to dozens of food and wine festivals and I have to say that LA Loves Alex's Lemonade is something special. I truly enjoyed this event (and not just because we are new parents getting out)! It was a great way to come together with chefs, celebrities and fellow oenophiles to support childhood cancer research and hopefully change lives! Definitely check it out next year if you're in the area.