Last month, my friend and I took an impromptu trip up to Napa Valley for a couple of days of exploring to kickstart the holiday season. Although we spent a little time in Sonoma, the majority of our trip was in the Calistoga area of Napa Valley. Brand new to Calistoga is Davis Estates, a beautiful winery on the Silverado Trail just a few minutes from downtown. Since Davis Estates has only been open for a couple of months, we couldn't wait to check it out!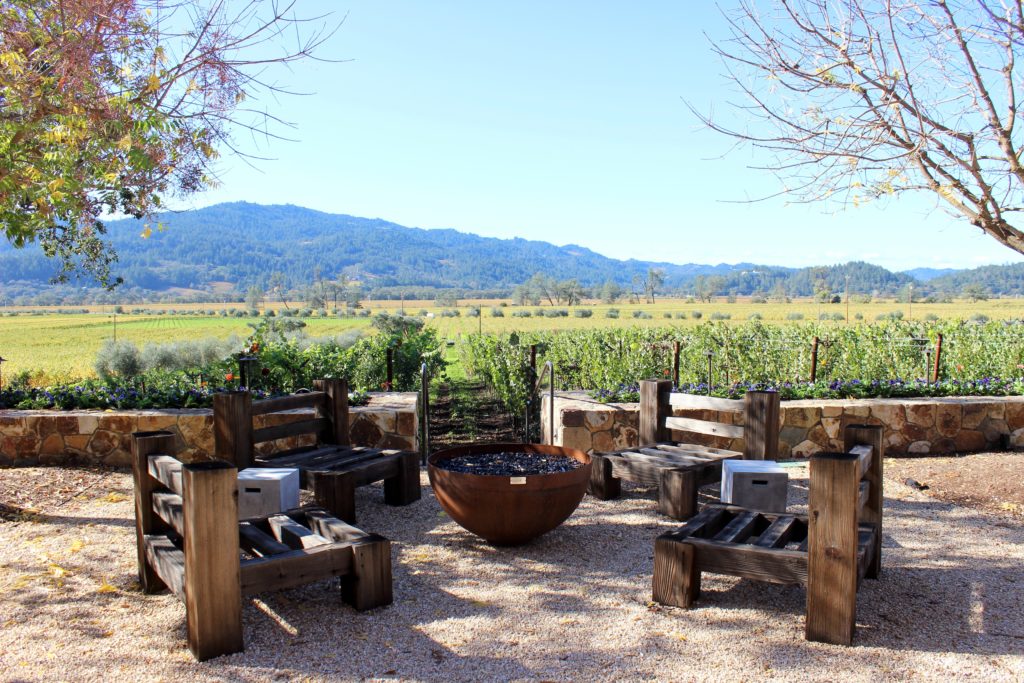 Davis Estates is owned and operated by Mike and Sandy Davis, who purchased the 155-acre property in 2011 before starting an ambitious renovation. They hired famed wine country architect, Howard Backen, to design and build the winery, which includes a hospitality center, caves and production facility, preserving the original oaks on the property and 11 acres of existing vines on the estate. Backen also restored the historic barn on the property, which dates back to 1916.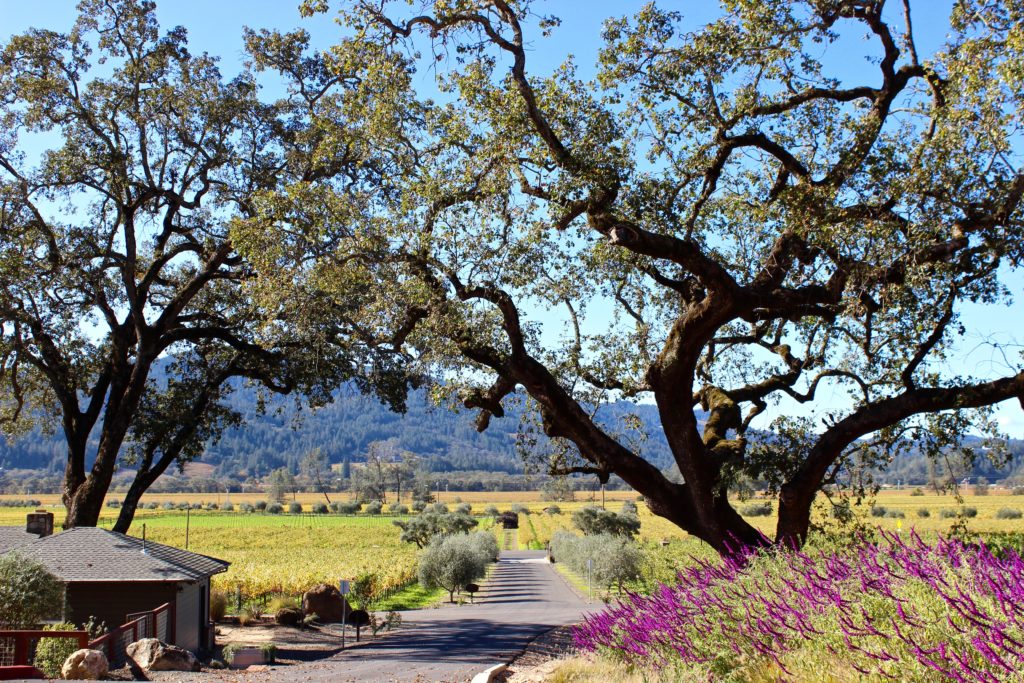 THE ESTATE AND WINERY
Let me just tell you that Davis Estates is gorgeous. Modern yet rustic, the winery has stunning views and new places to explore around every corner. When we arrived, we were greeted with a crisp, citrus-driven 2014 Davis Estates Rutherford Sauvignon Blanc ($35) — a great start! — then followed our wine educator, Rosanne, down to the barn for our tour.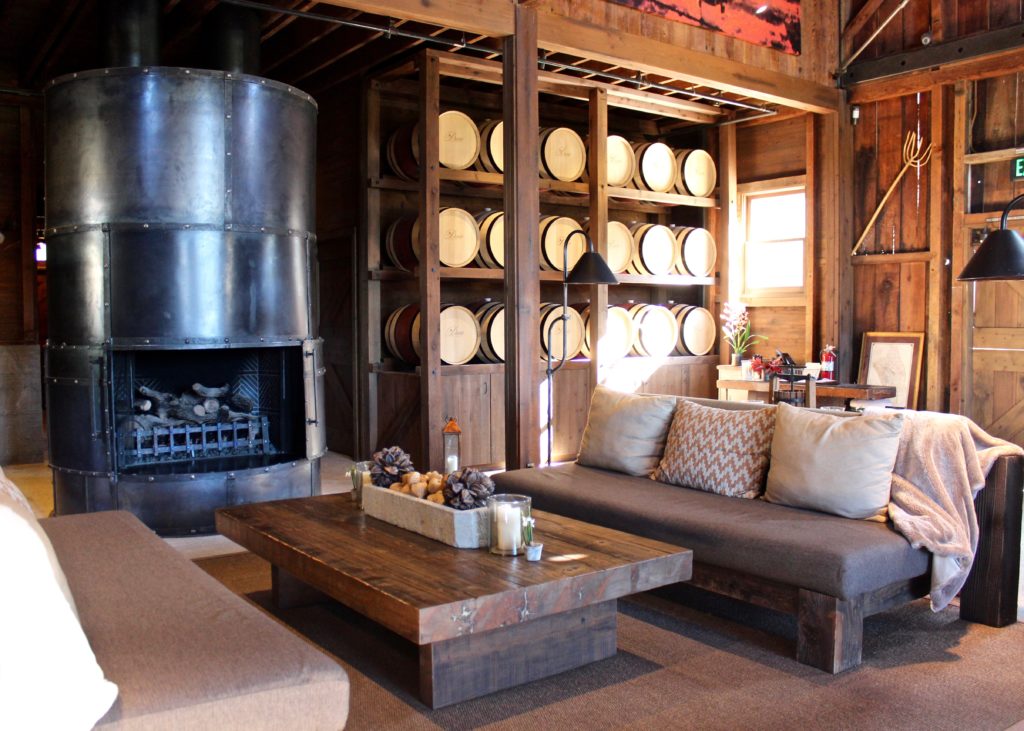 The two-story barn, complete with original redwood, is the epitome of rustic chic. Seating areas around the wood stove (modeled after a 1920s broiler) and upstairs make it feel cozy despite how spacious it is, and vintage barn equipment add to its rustic vibe.
Around the corner, we entered into the 11,000 square foot caves, where being a member of the Founder's Club will get you access to a private tasting room. Exposed volcanic ash walls and decorative art surround the glass enclosed space. The focal point, though, is certainly the impressive chandelier. It's made from 2,000 strands of stainless steel and is an exquisite highlight. Not a bad place to have a tasting, right?
THE WINE
Eleven acres of estate fruit are dedicated to Cabernet Sauvignon, Petit Sirah and Cabernet Franc. They also source from their vineyards in Rutherford, Howell Mountain and Carneros for their mostly Bordeaux wines (they also produce Chardonnay, Pinot Noir and Viognier).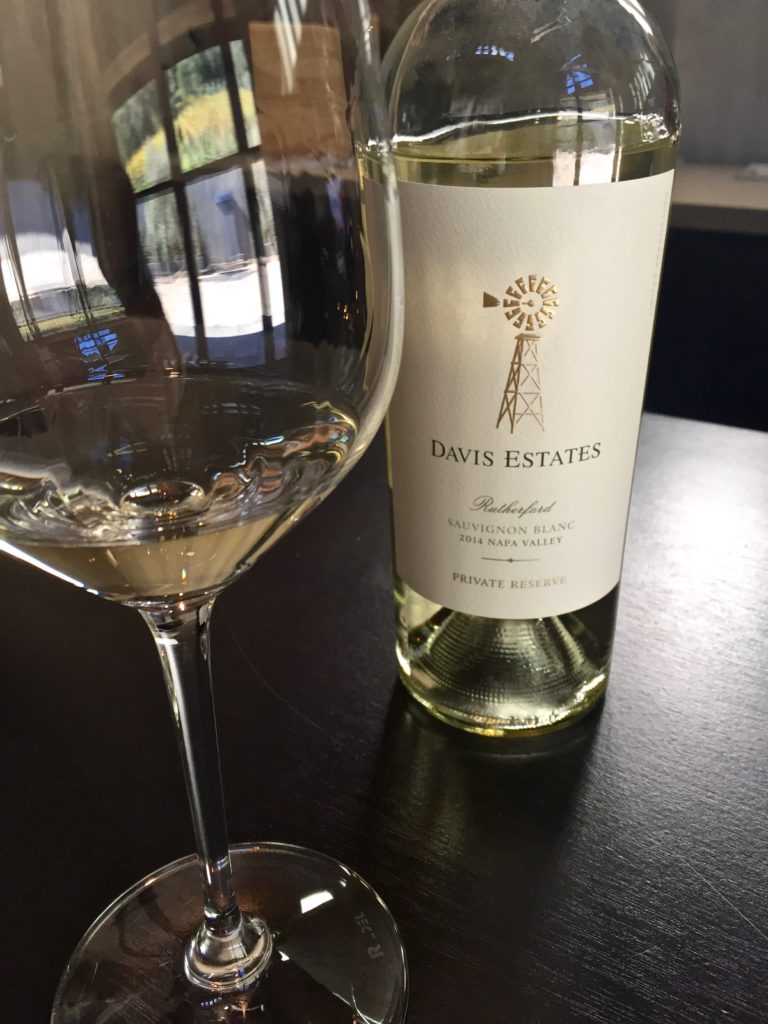 Davis Estates actually produces two labels — Davis Estates and the more exclusive Phase V label. Winemaker Cary Gott oversees production for Davis, while Philippe Melka makes their smaller production Phase V wines (allocated to members of the Founder's Club). They produce about 5,000 cases annually between the two.
FOOD & WINE TASTING EXPERIENCES
After touring the property, we headed upstairs to the main hospitality center. Our tasting took place on the covered outdoor terrace overlooking Cab Franc vines and a 50-foot windmill in the distance. I'm not quite sure there is a more serene place for a tasting! Plus, we got to sit on porch swing couches while taking in this view. Just beautiful!
Our seated tasting included 4 bites made in-house by Chef Mark Caldwell, who creates the pairings using local, seasonal ingredients. I especially loved the roasted pumpkin and walnut paté with crispy sage. Paired with the 2014 Davis Carneros Pinot Noir ($50), it complemented the toasty, savory notes in this fruit-driven pinot noir perfectly. Side note: Check out my friend and fellow blogger CaliGirl Cooking's take on this paté. We both liked it so much she created her own version!
One of my favorite wines was the 2012 Cabernet Franc ($50), produced from 30 year old vines. Hints of cassis, herbs and baking spices were followed by flavors of blue fruit and earth on the palate. This interesting Cab Franc paired beautifully with the Cab Franc-marinated mushroom with balsamic reduction.
We ended our tasting with an opulent red known as the 2013 Zephyr ($95) made of mostly Cabernet with a bit of Cab Franc and Petit Verdot. It showed notes of mint, mocha and leather rounded out by soft tannins and a lengthy finish.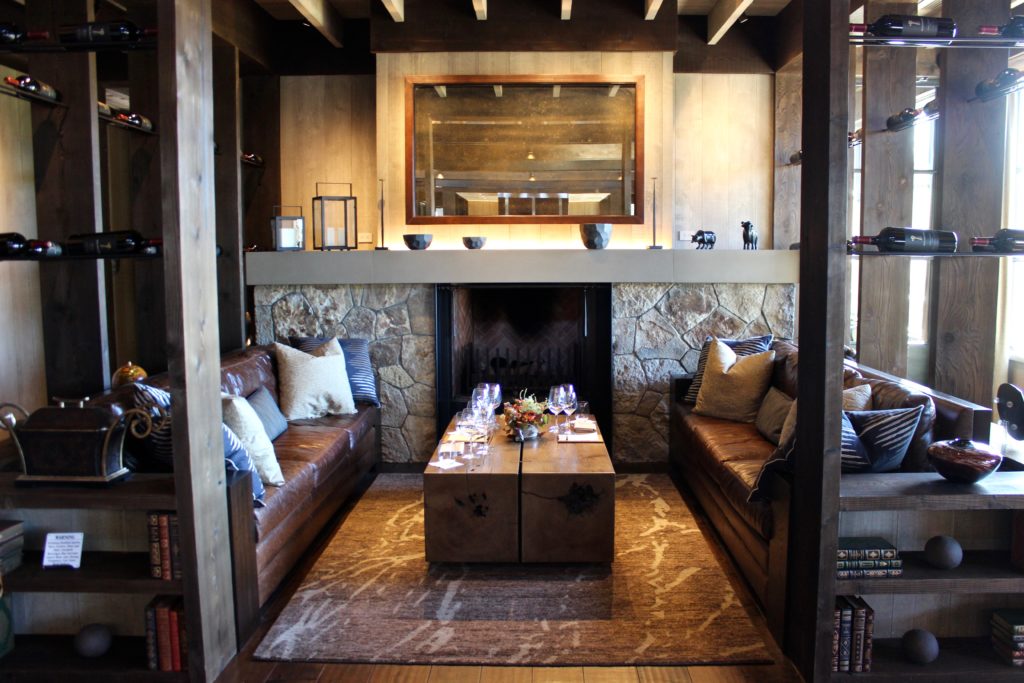 A visit to this new Calistoga winery should definitely be on your list — not only for the wine, but for the architecture, cozy spaces, stunning views and thoughtful food pairings. Cheers!
**Winery Notes**
Open: 11-4pm Tues-Sun
Tastings: $60-$225 per person
Location: 4060 Silverado Trail – Calistoga, CA
Phone: 707-942-0700