Although I love to explore the world, there are very few places that have the beauty and charm of Santa Barbara. And, since I don't have the budget nor the time for exotic travel on the regular, one of my favorite ways to create the feeling of a fun getaway is to check into a local hotel for a 'staycation.' Recently, my husband and I had a Santa Barbara Staycation at Four Seasons Resort The Biltmore Santa Barbara. It was amazing to say the least!
If you have never stayed at Four Seasons Resort The Biltmore Santa Barbara, put it on your list–even if it's just for one night. Speaking from experience, though, one night will feel way too short.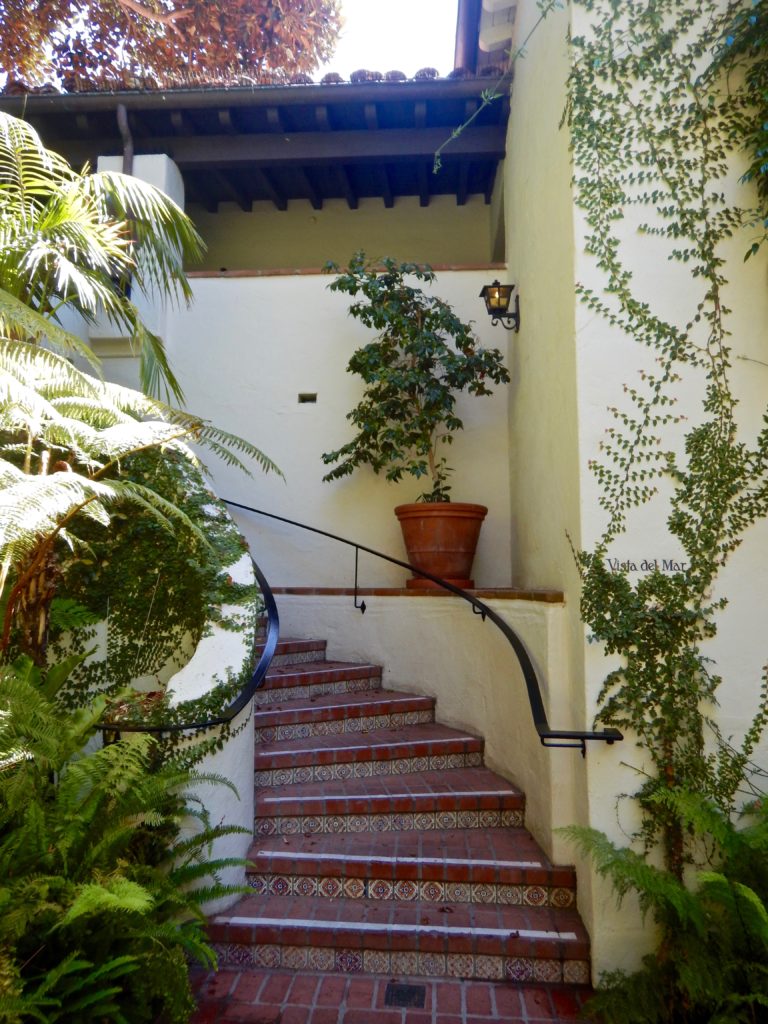 The Spanish Colonial style resort is situated along the coast in Montecito–just a few minutes from Santa Barbara–amongst 22 acres of pristine beachfront and tropical landscaping. Having grown up close by, even at a young age it was obvious 'The Biltmore' exuded Old Hollywood Glamour. It was luxurious and sophisticated, but in a laid back way that can only be described as purely Santa Barbara.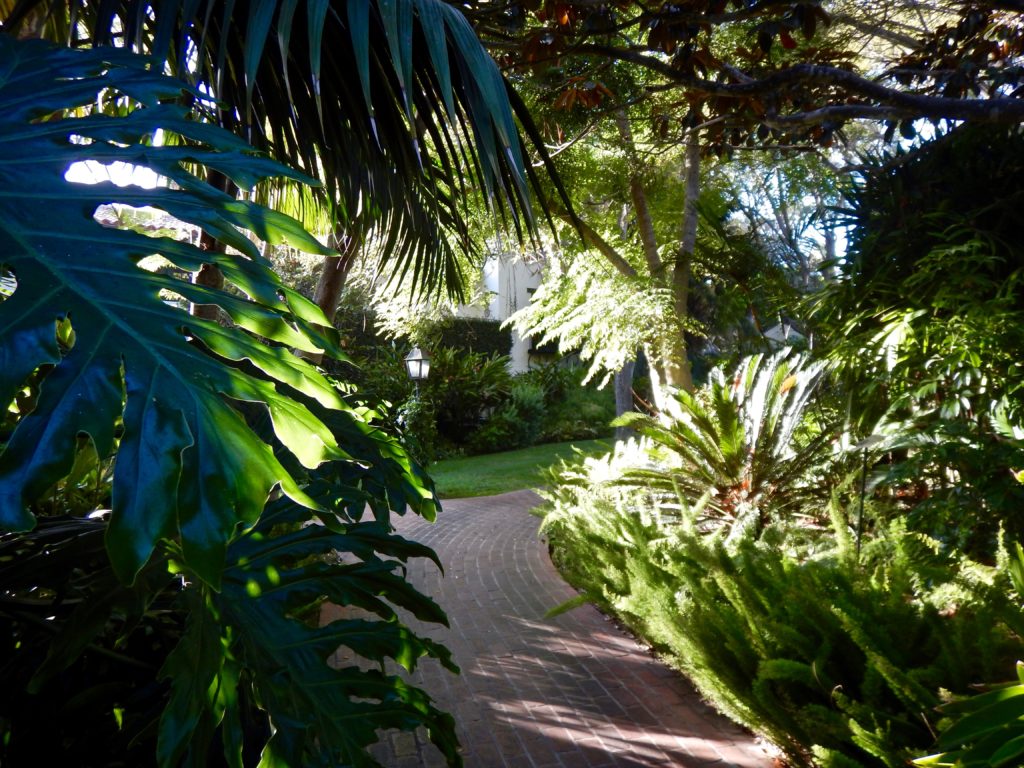 FOUR SEASONS SANTA BARBARA HISTORY
The 'Santa Barbara Biltmore,' as it was originally named, was constructed in 1927 and is situated on the land that had been the location of the Santa Barbara Country Club in the late 1800s. Back in its early days, its location so close to Los Angeles made it the perfect retreat for old Hollywood's rich and famous–and it still is!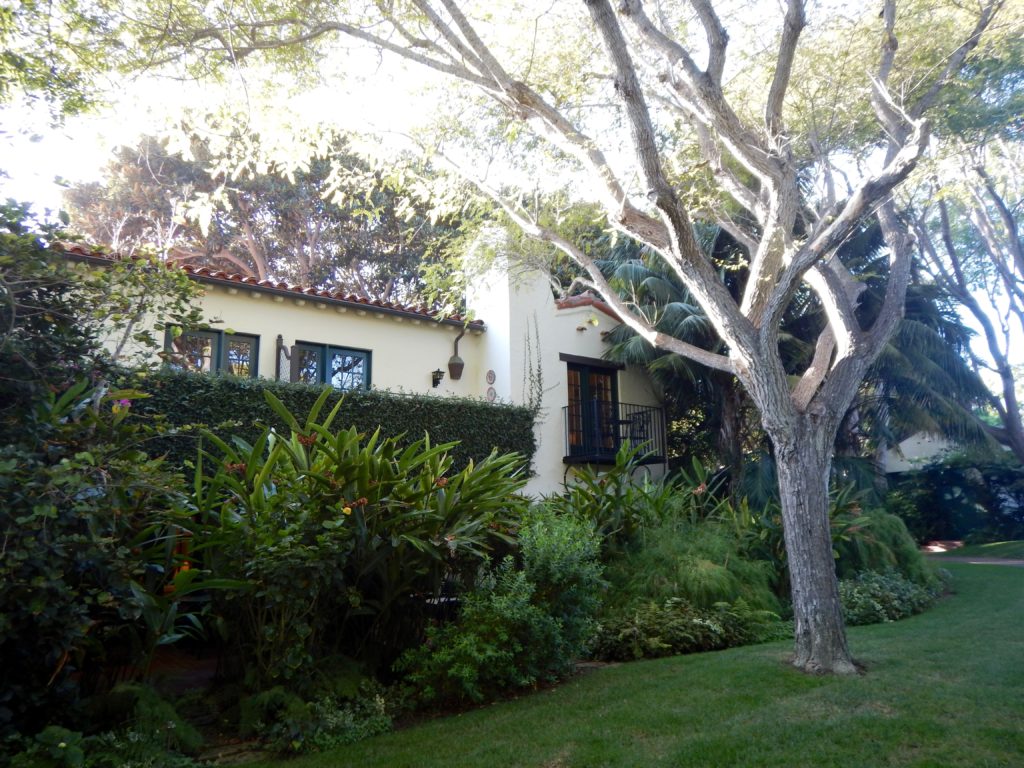 Today, Four Seasons Resort The Biltmore still has that stylish elegance of the past, but now with more contemporary features thanks to a $305 million dollar facelift. You heard that right–$305 million. The substantial renovation–which took over 10 years to complete–has not only improved the amenities and functionality, but restored some of the Art Deco tiles and light features from the 1920s and 1930s, bringing back some of that historical romance to the hotel.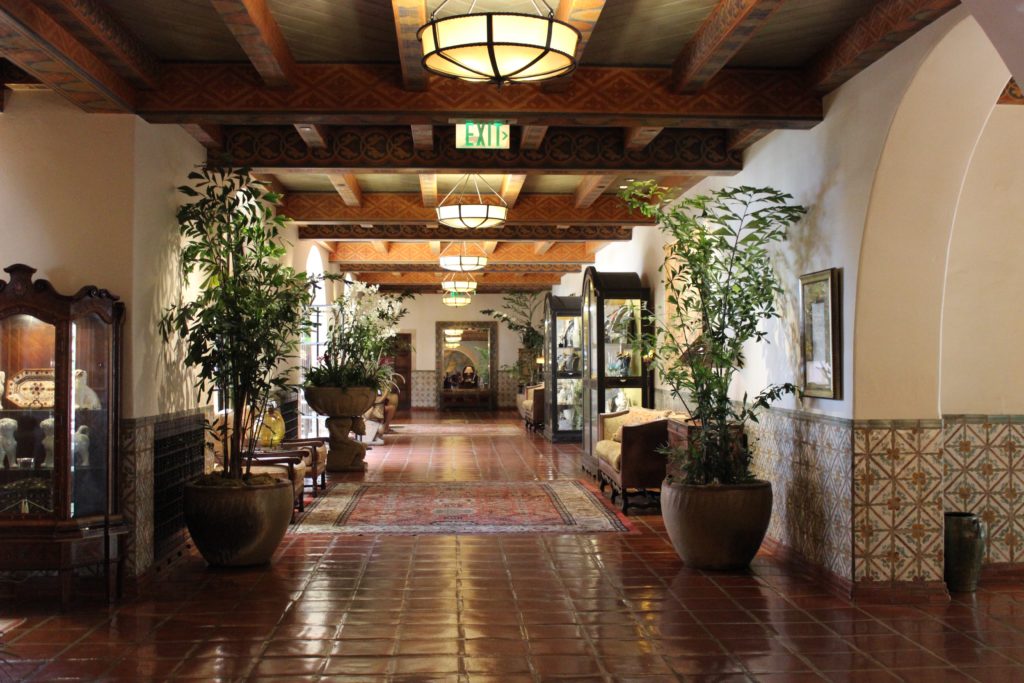 The resort is truly beautiful from the inside out. Lobby ceilings have tasteful details painted on beams, bathrooms are decorated with hand-painted tiles, and the gardens are lush and tropical. The first thing Nick and I did after checking in was head to our room overlooking the gardens. The room was comfortable but not lavish, with a fireplace, comfy bed, and tasteful antique furniture. The bathroom was complete with bold tiles, luxe products and an amazing rainfall shower.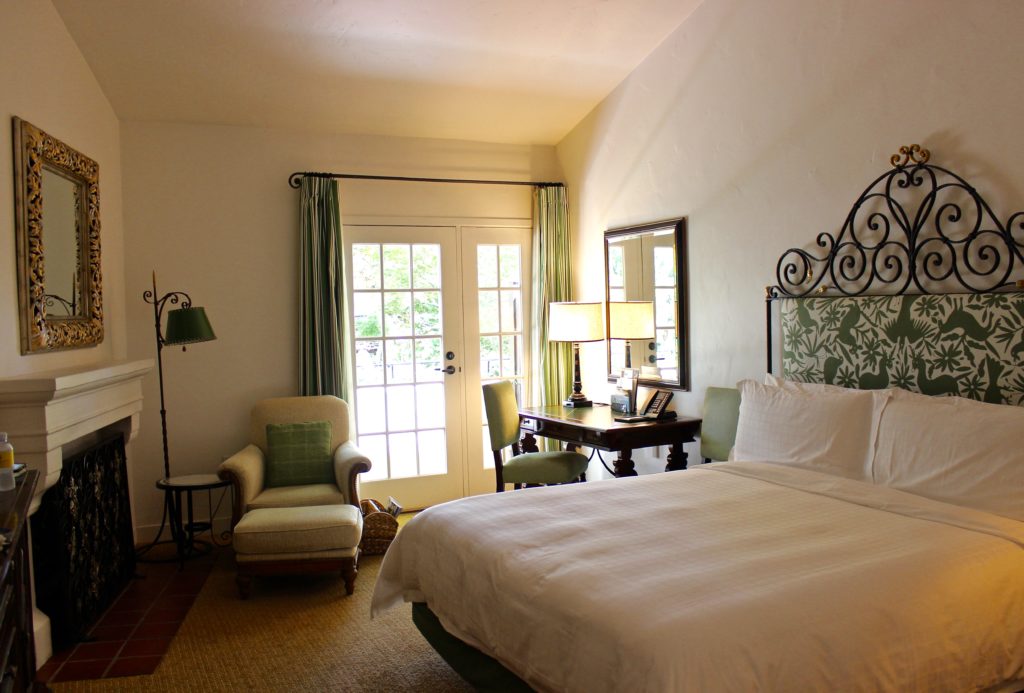 And how about this welcome platter with house-made charcuterie? In fact, Four Seasons Resort The Biltmore is the only place in the area that is licensed to cure its own meats.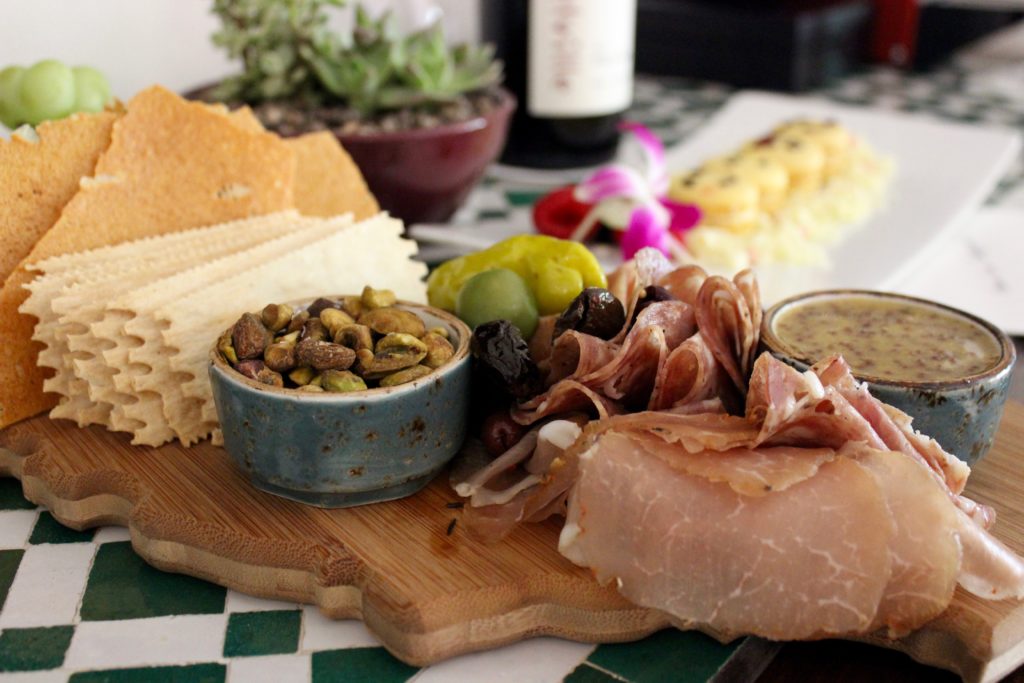 Outside, there's a croquet lawn, putting green, and rose gardens. In fact, right outside our door was a Moreton Bay Fig tree–Santa Barbara's second largest tree–dating back to the 1800s. So cool.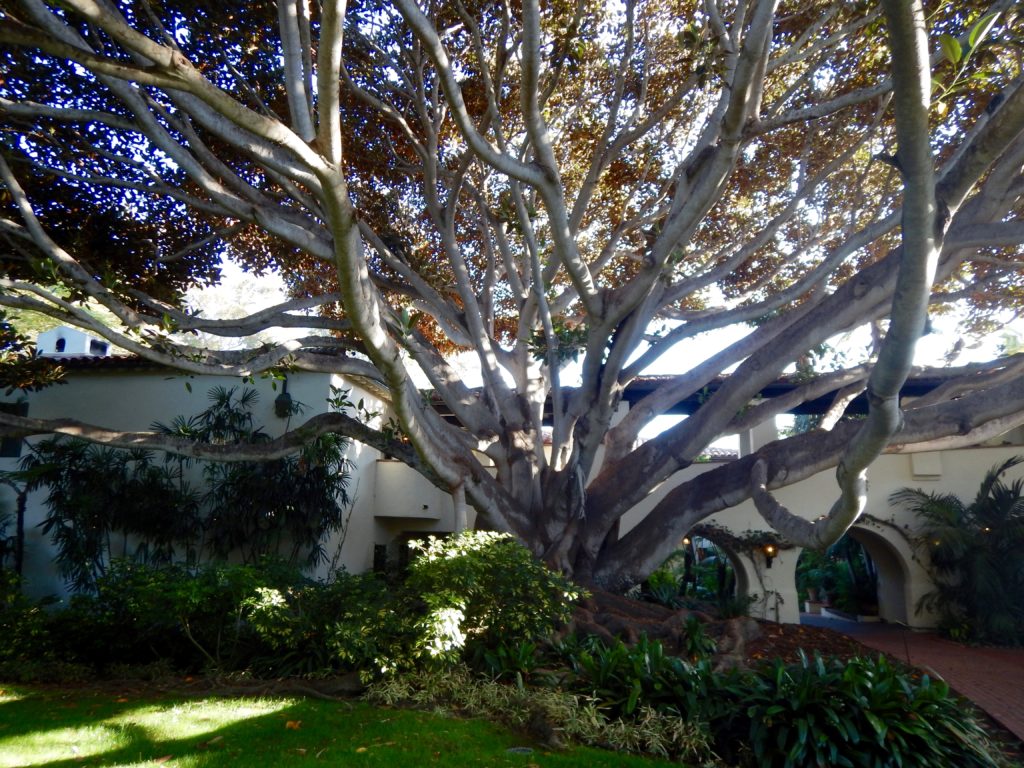 CORAL CASINO
Don't get me wrong, the hotel and grounds are lovely, but one of the best parts of a stay here is getting access to the Coral Casino across the street. Originally a private beach club built in 1937, the Casino now allows both members and hotel guests to make use of the place.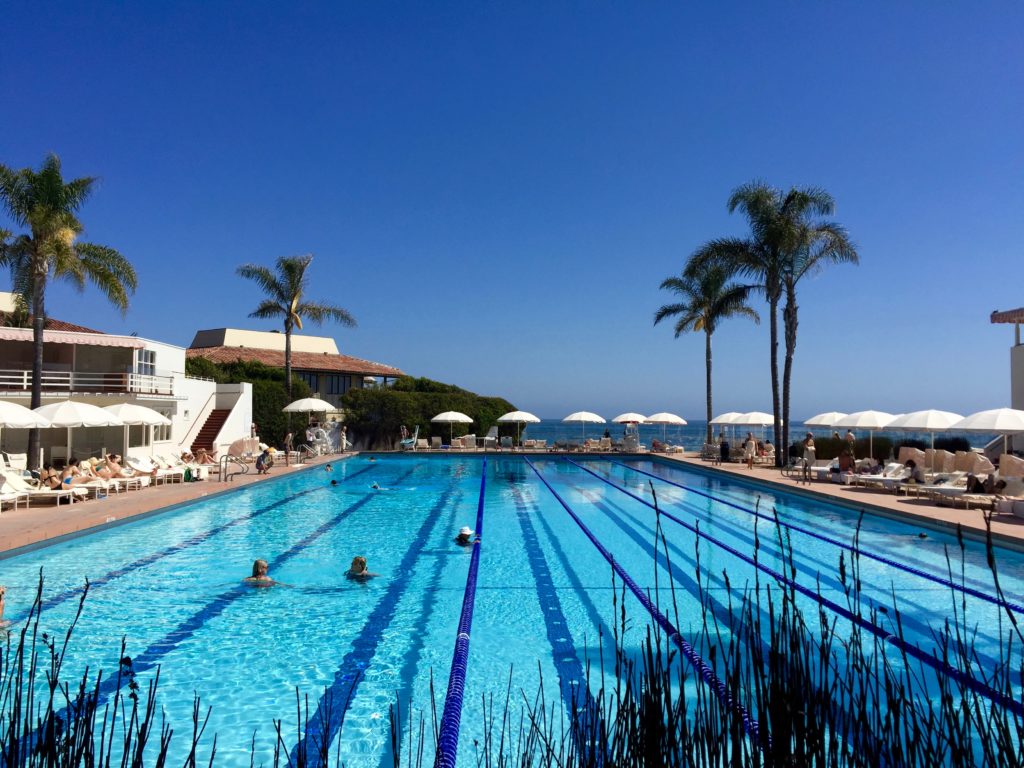 The most impressive part of this beach club is definitely the larger than Olympic size oceanfront pool (50 meters + 1 foot). I spent my entire childhood swimming in this pool, so it was a surreal experience to be there as a hotel guest all these years later. As much as it is still the same, it certainly feels more upscale having undergone a $65 million dollar rehab in 2005. Overall, it has more of a luxe/chic vibe than the more family-friendly club it once was.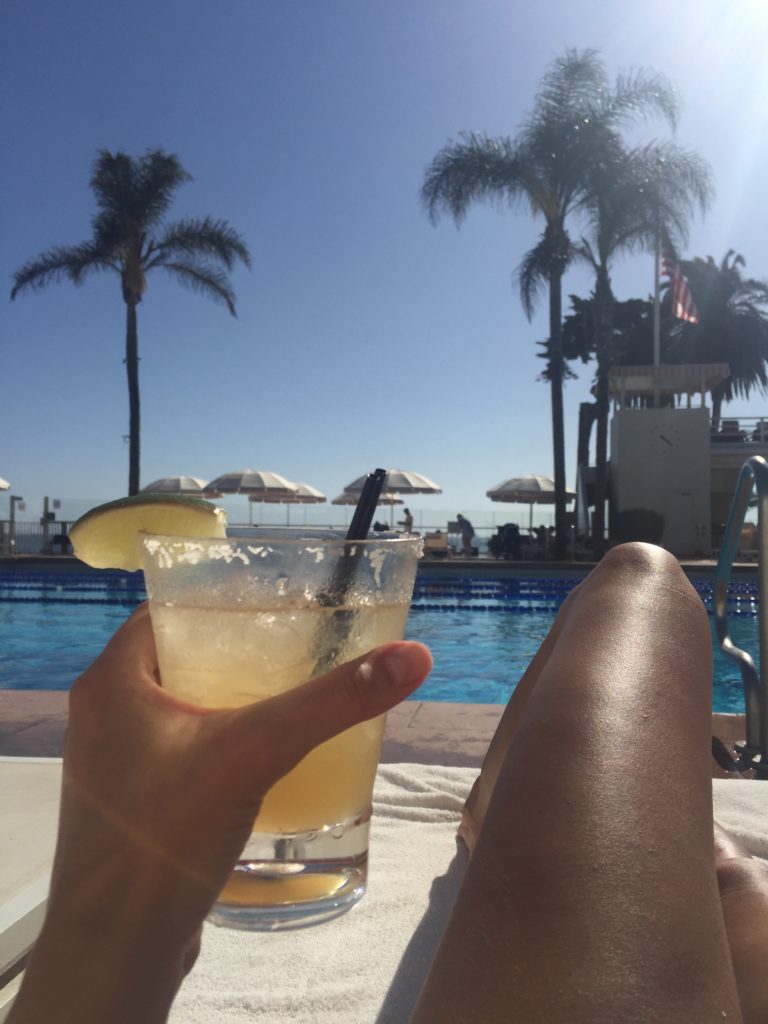 And let's talk about the poolside pampering available! From Evian spritzing (for real) to speedy cocktail service, it's hard not to feel on vacation here. Soooo relaxing.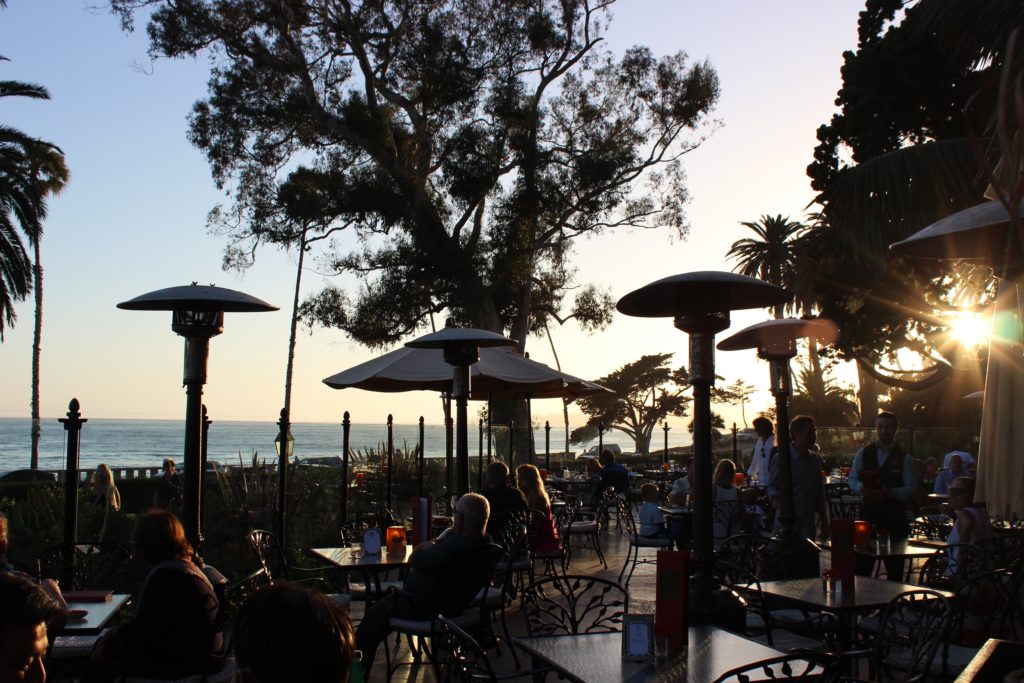 THE FOOD
At Four Seasons Resort The Biltmore Santa Barbara, you can't go wrong with the food options available. Grab a drink and appetizers at Ty Lounge (named after owner Ty Warner). Or, try the Italian-Californian cuisine at the beautiful Bella Vista Restaurant.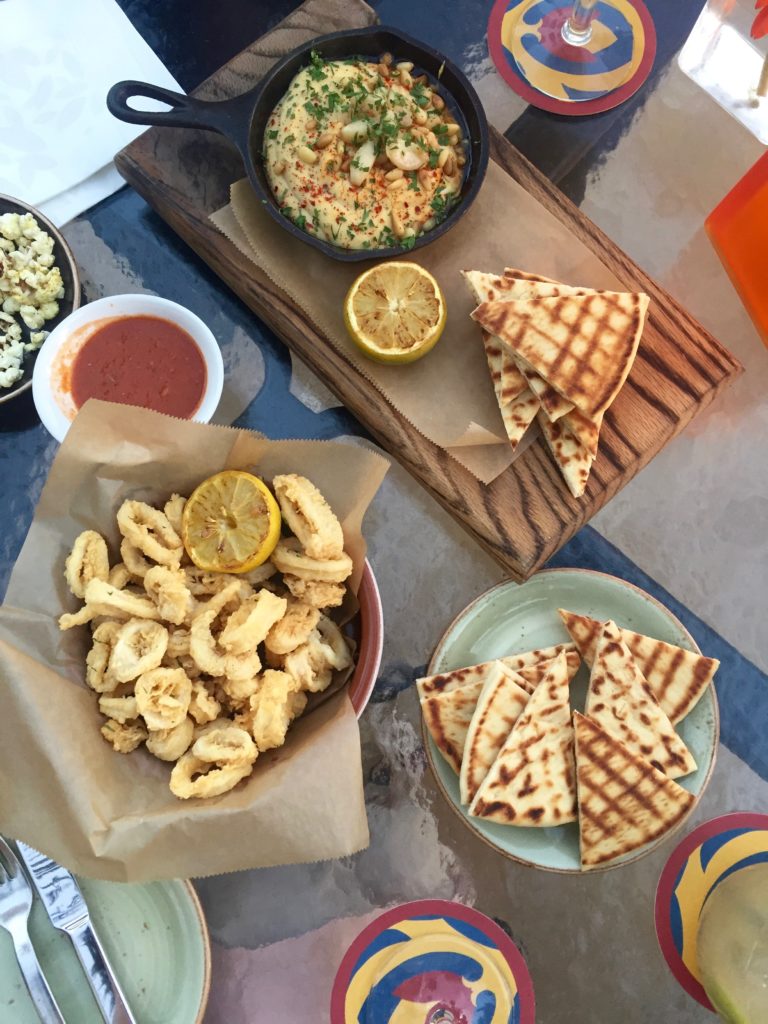 Executive Chef Marco Fossati and team are putting out some amazing food. However, it's hard to beat listening to the waves crashing below you while dining at Tydes restaurant. Located at the Coral Casino overlooking Butterfly Beach, the restaurant includes a 28-foot oval aquarium bar with a living coral reef. That's not something you see everyday!
The menu features things like locally sourced Diver scallops with cauliflower and Serrano oil; octopus with pork belly; and Wagyu beef tenderloin with artichokes and Bordelaise. We tried all these, and they were delicious.
Although we barely scratched the surface of what's available at Four Seasons Resort The Biltmore Santa Barbara during our short-lived staycation, we had a fantastic time. The Biltmore's location, beautiful grounds, impeccable service and luxurious amenities will forever make it special stay for anyone. Whether you make it a staycation or destination, you'll love it!
Featured image provided by Four Seasons Resort. Photo credit: Silas Fallstich. Special thanks to Four Seasons for collaborating with me on this post. As always, all opinions are my own.