Although it's not quite summer, it sure feels like it down here in Southern California (the side effects of a winter with no rain, I guess). One thing I always try to take advantage of when the weather gets nice is eating outside whenever possible! Nick and I are big fans of throwing on some tunes, opening up a bottle of wine, and chilling on the deck while we grill something on the bbq. Okay, okay… while he grills up something. :)
Since I had a bottle of Cultivar Syrah on hand and it wasn't quite warm enough for Rosé (although Cultivar does make a nice one at $17), I thought we should grill up some pork since Syrah usually pairs well with grilled meats. The wine of choice? The 2011 Cultivar Phoenix Ranch Syrah ($56 retail / $45 wine club), which had noticeable notes of boysenberry and plum with hints of oak and pepper on the finish. It paired quite nicely with our grilled pork tenderloin with blackberry sauce.
The blackberry sauce, which was super easy to throw together, was made with blackberries, balsamic vinegar, a dash of wine, garlic, salt and lots of pepper… it really brought out the pepper and black fruit notes in the wine. Success! Although I'd recommend holding on to this wine for a few more years if you can stash it away, sometimes you just can't wait for a big glass of Napa Syrah al fresco.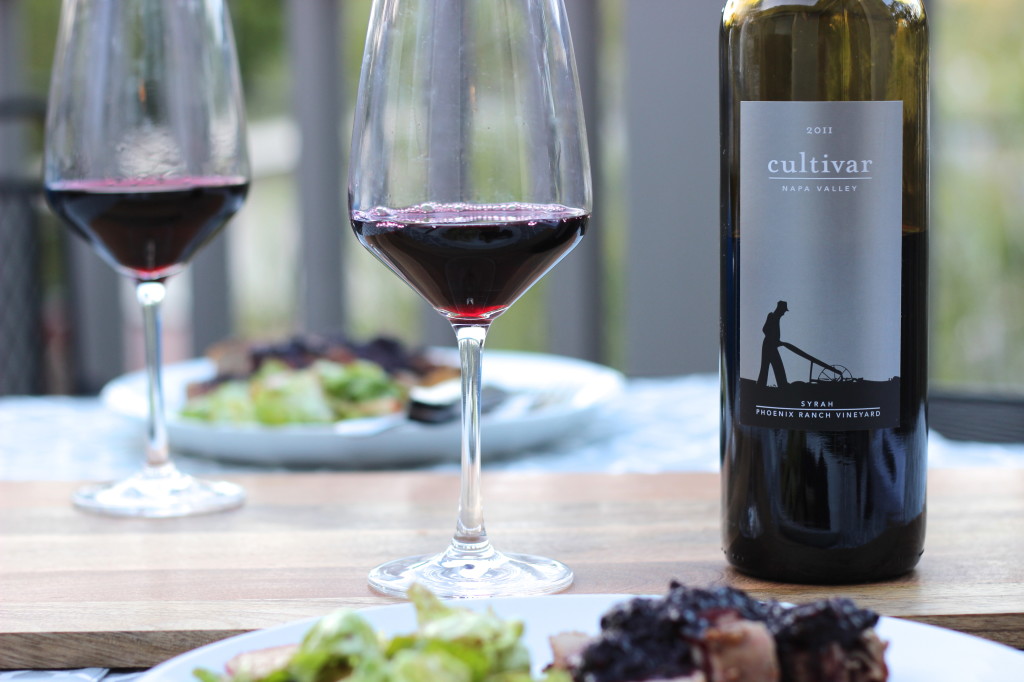 Once again, I'm offering my readers an exclusive 10% off any Cultivar wine order! Just use code "CultivarWineWanderandWine" when you place your order. Cheers!
To read more about Cultivar Wine, check out my previous post!
I'm required to disclose a sponsored partnership between Wander & Wine and Cultivar Wine. As always, all opinions, photos and tasting notes presented in this post are my own.