Although not always the case, accommodations can sometimes make or break a vacation. We've all been there before… a place that looks so great in photos can be a complete let down in person. Luckily for us, Nick and I chose well for our honeymoon. In fact, the places we stayed were a huge highlight, such as the beautiful Phoenix Resort, Belize, located in San Pedro, Ambergris Caye!
The Phoenix sits on the historic site of Ambergris Caye's second hotel, The Paradise Resort Hotel, which was built in 1970 by Jerry and Linda McDermott. After selling in 1991, the McDermotts bought it back in 2004. Four years later, their daughter, Kelly, her husband Mukul, and their business partner Mark renovated the whole property and opened The Phoenix Resort.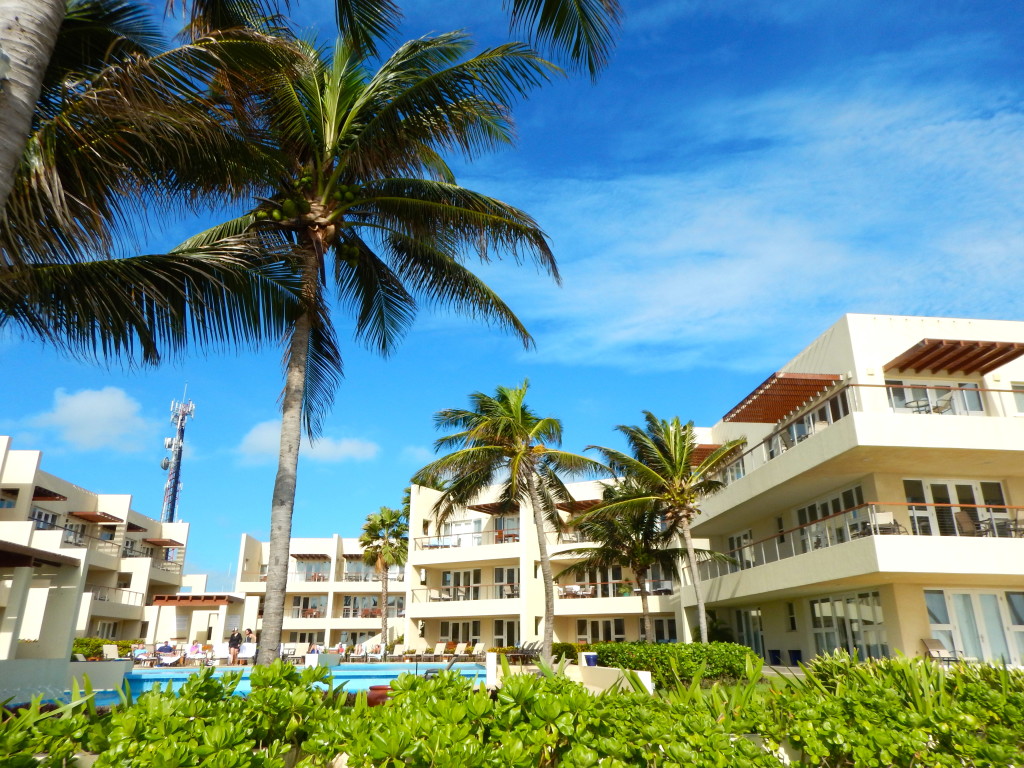 When Nick and I arrived to the hotel, we were immediately greeted (by name) by the friendly staff as we checked in, then given a tropical welcome drink as we headed to the room for a tour. From the moment we stepped onto the property to the moment we departed, Nick and I were blown away by the exceptionally friendly and helpful staff (Azalia, Rose, Pam, Tatiana, Robin, Mark, Rick and Rolando, to name a few…) The resort obviously puts special care into hiring genuine, friendly people, and it will make your stay extra special.
Our 'room' was actually a spacious 2-bedroom, 2-bathroom suite (!) decked out with a full kitchen, huge bathroom and special little details, like a welcome message written in flowers on the bed and wine chilling in the fridge courtesy of the hotel staff. How sweet is that!?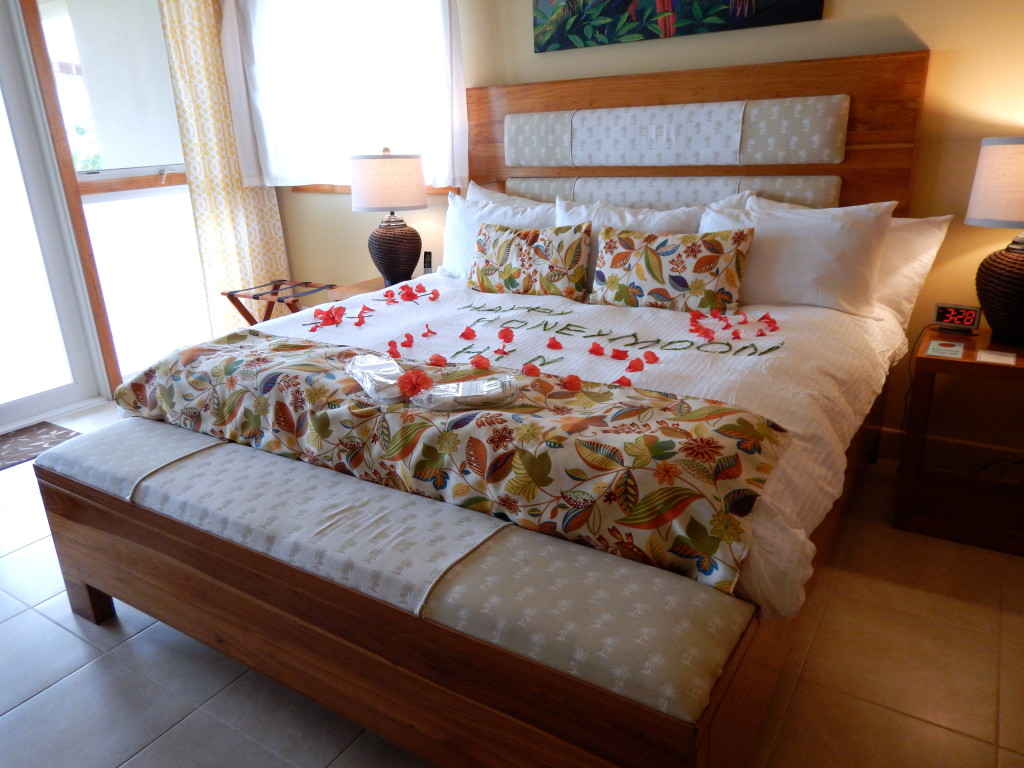 There's also homemade coconut-lime bars, a complimentary 'make your own rum cocktail' bar set up and a cell phone you can use during your stay (with a credit on it). Talk about raising the bar!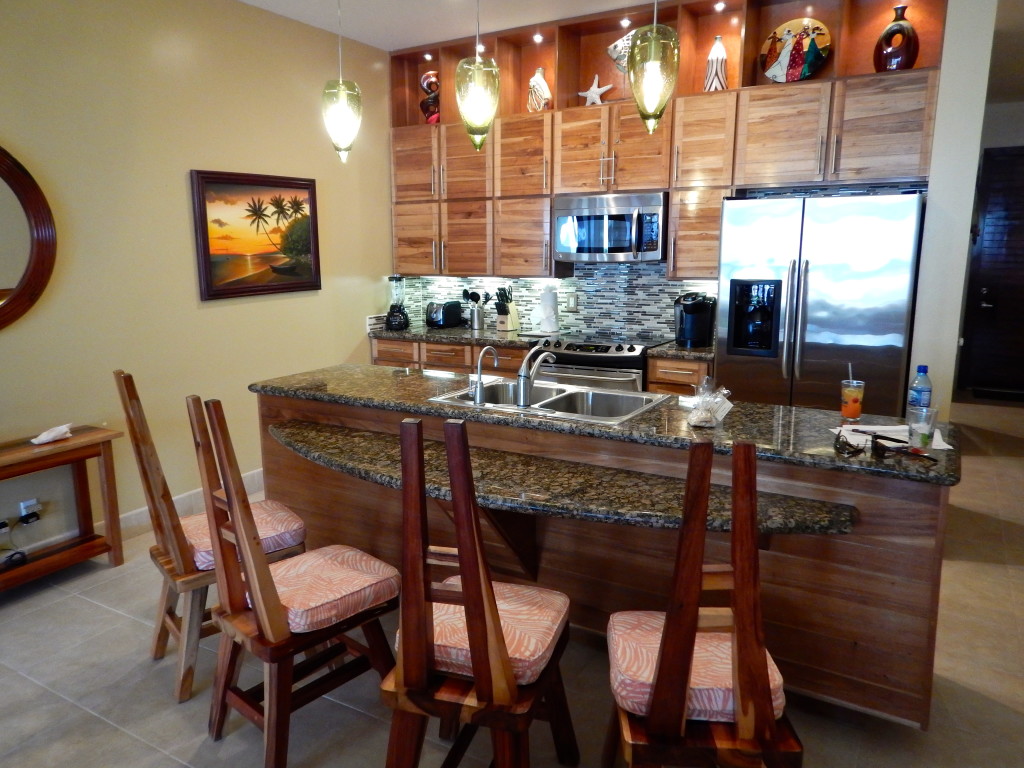 The resort offers 30 spacious condo suites (1, 2 or 3-bedroom options) ranging from 1,325-1,835 sq ft. All are either beachfront or beach view looking out at the Caribbean Sea, and are complete with jacuzzi tubs, top of the line appliances, and even washers and dryers. We were impressed… and we were slightly tempted to just stay and become full-fledged Belizeans.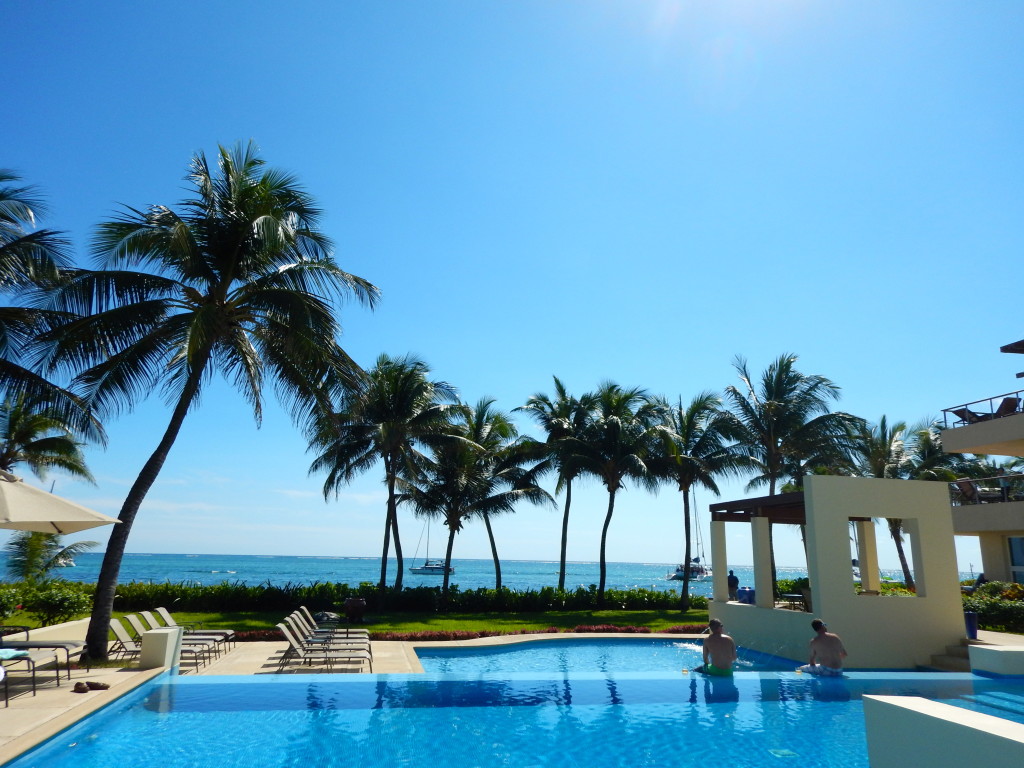 Just steps out of our room were two pools – one infinity pool looking out to the sea, and the other a lap pool. And because there are so few rooms, the property never seems crowded, so finding a seat by the pool was never a problem.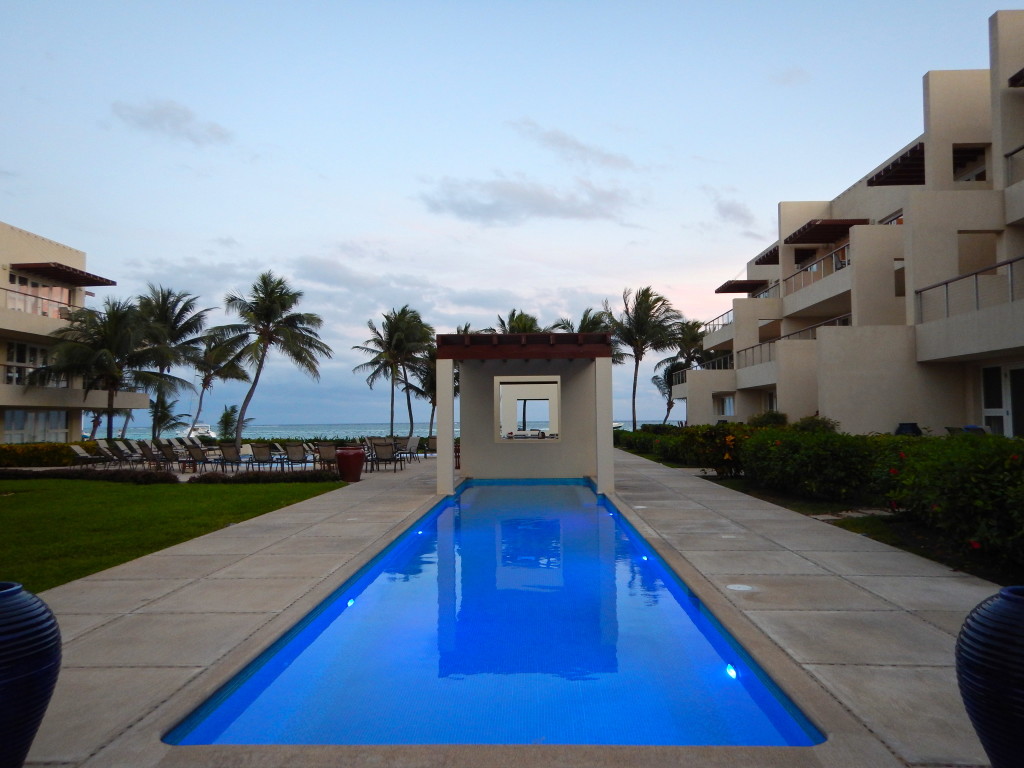 You just can't beat the location of The Phoenix Resort, Belize, which is beachfront and conveniently located at the north end of the town of San Pedro. Restaurants, bars and shops are located within easy walking distance, so it was super easy to venture out during the day or walk home from dinner at night (as opposed to many of the larger resorts farther north that require golf carts or taxis into town). Speaking of food, both the onsite restaurant, Red Ginger, and their sister restaurant, Blue Water Grill, were fantastic and worth a visit.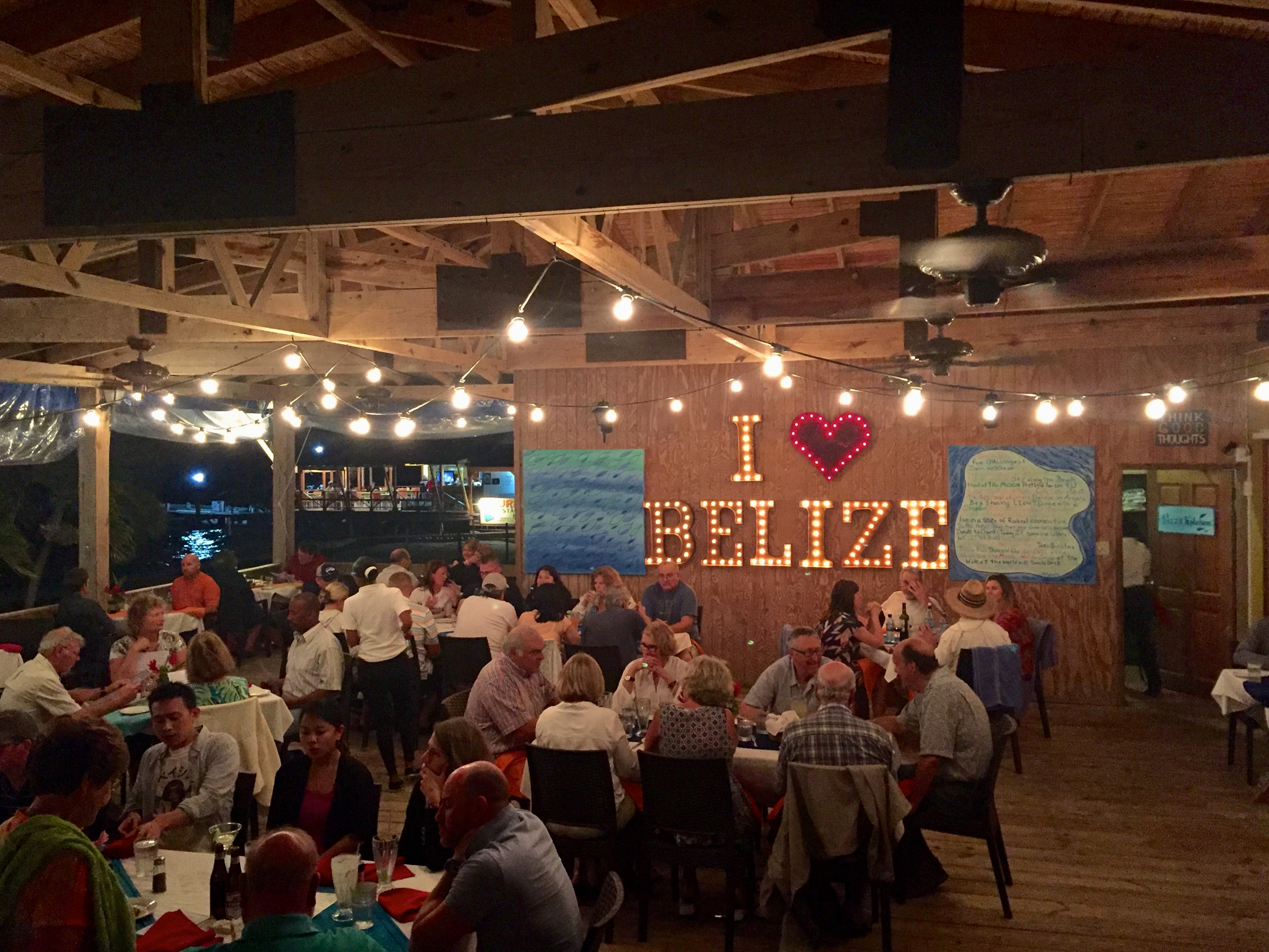 Since we were eating and drinking our way through Belize, we were glad to see the resort not only had an onsite gym with plenty of equipment (and was never crowded), but they also offered complimentary yoga classes, bikes, and kayaks. Gotta work off all those rum cocktails somehow!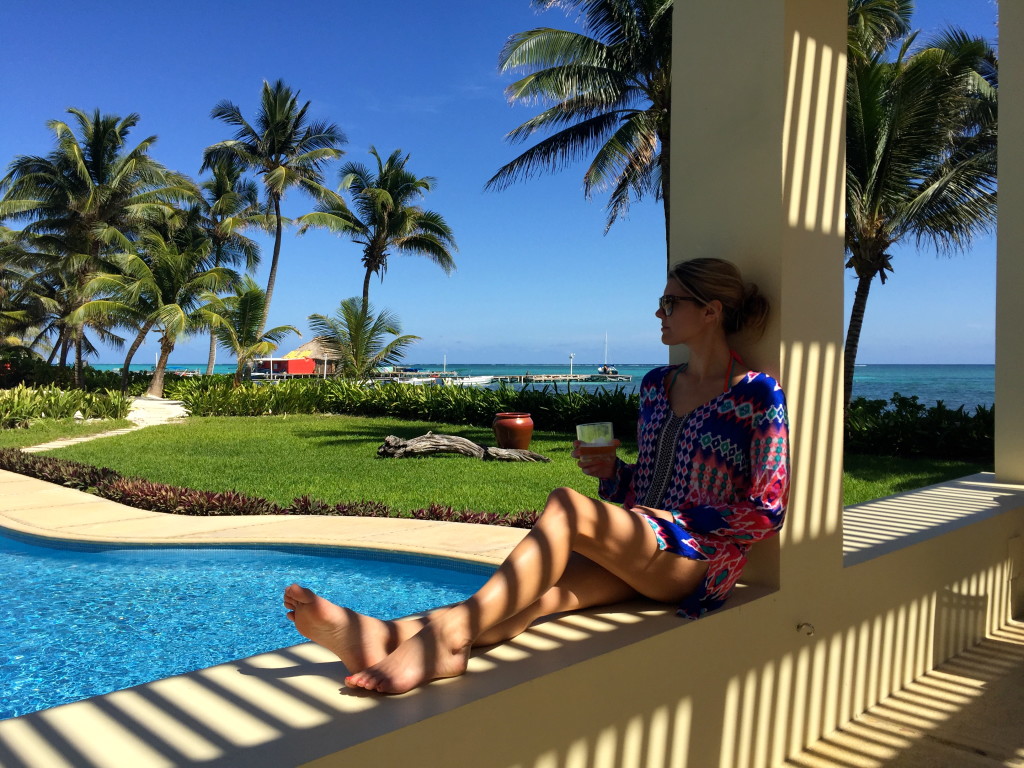 Despite all the activities offered, The Phoenix has a really relaxed atmosphere that encourages doing as little or as much as you'd like. We'd heard good things about the spa, so Nick and I both got massages – a welcomed activity after all the flying and jungle trekking we had days prior. It was complete and utter relaxation, which we promptly followed with a mimosa and a book by the pool, naturally.
As if there weren't enough special perks at The Phoenix, they offer FREE happy hour daily at the bar. No joke… rum, beer, wine, whatever! Drinks are free from 5-6pm daily, as a way to encourage guests to meet and mingle and get outside. It was such a nice touch. And, if 'free booze' wasn't enough of a reason to go, once a week there's a raffle for the happy hour attendees on that specific day, with the winner receiving one item of their choice from the gift shop!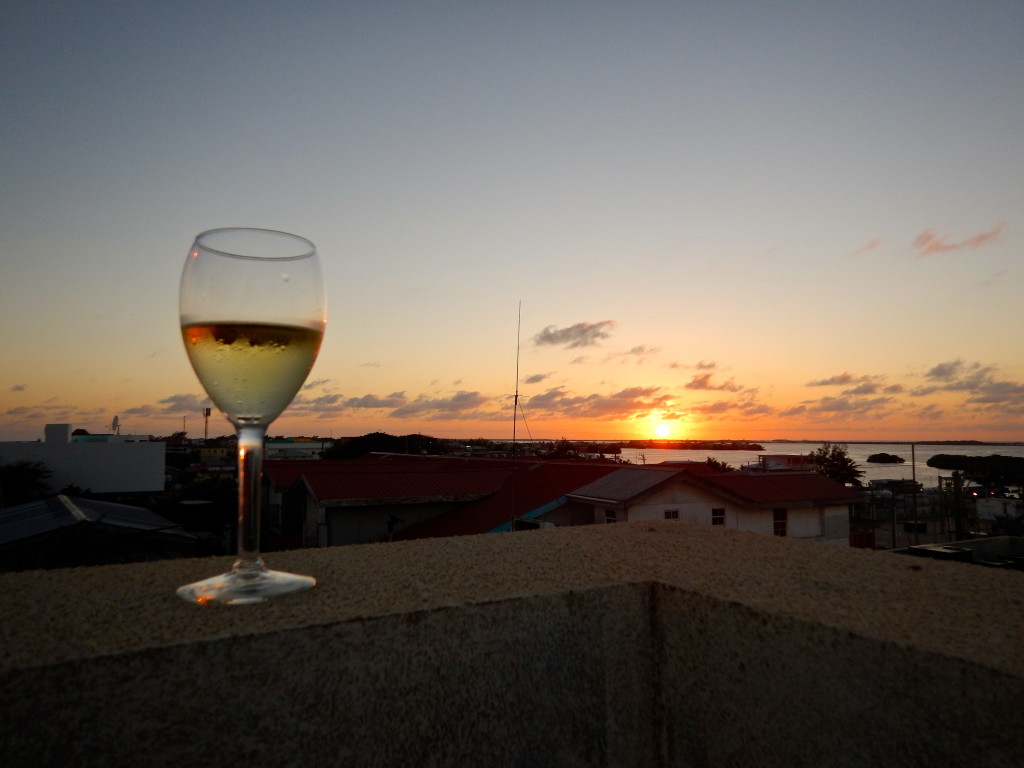 There's a reason why The Phoenix Resort Belize is the #1 hotel in San Pedro on TripAdvisor. From check-in to check-out, you will be impressed by the amenities, top-notch customer service and the convenient location. We couldn't have asked for a better experience in San Pedro and hope to make it back to the Phoenix for an anniversary trip one day!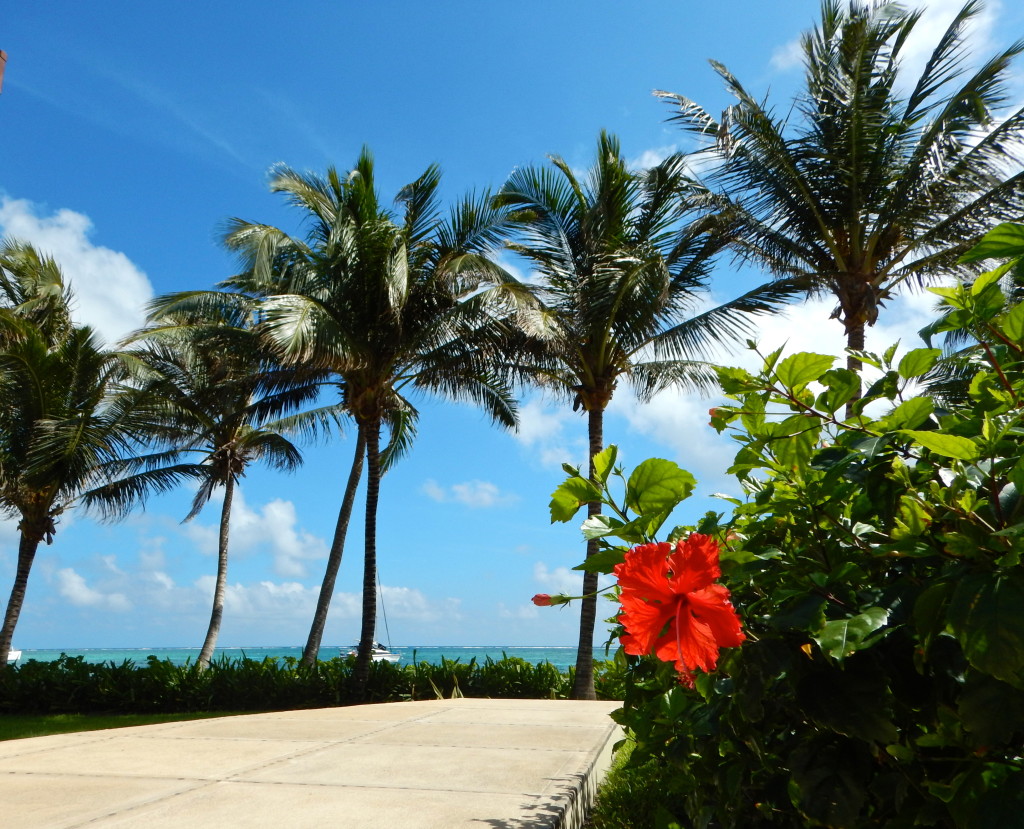 Special thanks to the Phoenix Resort Belize for hosting us on our stay. As always, all opinions and photos are my own.