The other day I was looking back at previous posts and having a lot of fun reading about where I've been and what wines I've tasted since I started this blog in March. It really reminded me that A) time flies and B) I've tasted a lot of wine! For those of you new to the blog, I thought it would be fun to do a little recap and share the 5 most popular posts to date (out of all 36 posts):
1. Vedder, Neil Patrick Harris and Sleight of Hand Cellars – Sleight of Hand is a really fun place to visit in Walla Walla. If you're into music and tasting wine in an unpretentious place, then this is a great spot for you. The owners seem super cool and have created a unique place to taste their wine. Plus, they don't take themselves too seriously – they literally have a wine with Neil Patrick Harris' face on the label. Love it! It's by far my most read blog post, so click here if you missed it.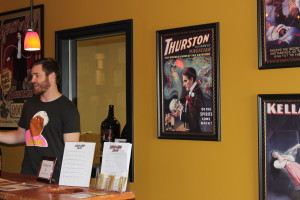 2. Take me to Funky Zone – Aaaah, gotta love Santa Barbara. If you're unfamiliar with the new(ish) hotspot to taste wine, dine, shop, and hang then you must visit SB soon and hit up The Funk Zone. Yes, it's a weird name, but it's a wine and art lover's mecca. Seven tasting rooms are all located within a few blocks, making it easy to walk from place to place or just post up and people watch. Read more here!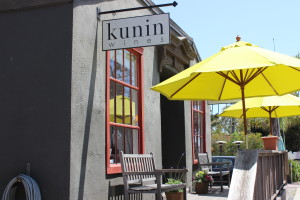 3. Chalk + SB = AVA Santa Barbara – This place is located in SB's Funk Zone and is a sight to see! It's a must-visit if you're new to SB wines or just trying to get a better feel for the lay of the land. The giant wall-sized chalk mural is not only educational, but really freaking cool to look at. Keep reading here.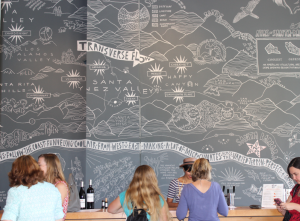 4. Birthday Wines – This isn't an old post, but it's a fun one for me because I get to relive my b-day…. plus, I will always remember what wines I celebrated with! From aged California Merlot to Oregon Pinot and a summery Italian white, there's certainly a wide array of wines I got to try. Want to hear which wine smelled like cigars and an old library or learn more about Vermentino? Check out the full post here.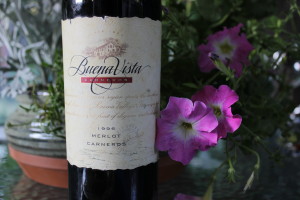 5. Blind Tasting Diaries: Italian Reds – If you've been reading my blog, you know that I (somewhat) regularly get together with a group of fellow wine aficionados to try wines blindly, without the bias of a label or price tag. It may seem hard to taste wines blind, but it's actually a fun way to learn more about wine. Who doesn't want to drink something from a paper bag?? Classy. For this blind tasting, we tried 4 Italian reds and found some real winners in the mix. If you want to learn more about some Italian varietals other than Chianti, check it out here!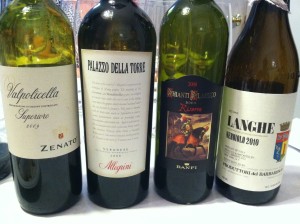 Just for kicks, thought I'd throw in my very first post (about Maui) if you missed it. Pineapple wine… enough said.
Can't wait to see what's next! Thanks for following me while I wander and wine. Cheers!