If you live in Santa Barbara, you've probably heard of or have met winemaker Seth Kunin. There's a good chance he's poured his wines for you at one of his two popular tasting rooms in the Funk Zone. Or maybe you've run into him buying produce at the farmers' market. A celebrated winemaker and California wine advocate, Seth was just one of those guys who seemed to know everyone and be everywhere! That's why it's so hard to write this in the wake of his passing. He was not only loved by all whom he encountered, but he was also my close friend.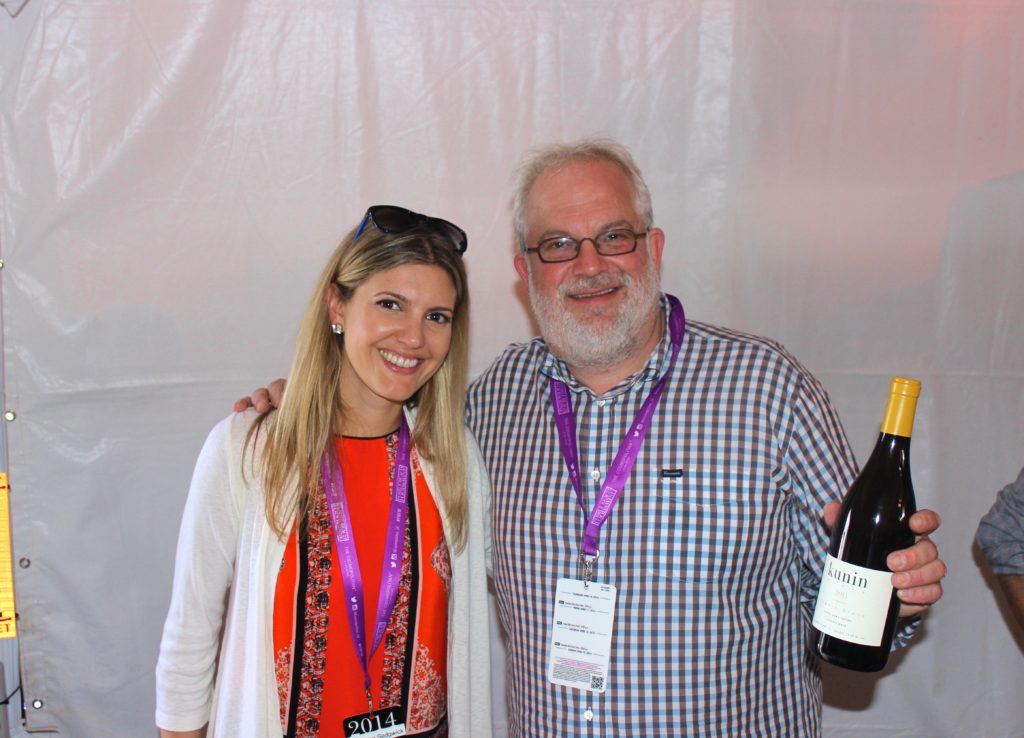 I first wrote about Seth Kunin's wine before I moved back to Santa Barbara. He was gracious and said that if I'm ever in the area, we should meet for wine. We met later that year, two months before I would move back to Santa Barbara. We had Chenin Blanc while we talked about life, wine, food, our favorite restaurants in San Francisco, travel and the people I should meet when I get settled in Santa Barbara. Needless to say, we became fast friends. To this day, he and his wife Magan have been two of our closest friends in Santa Barbara.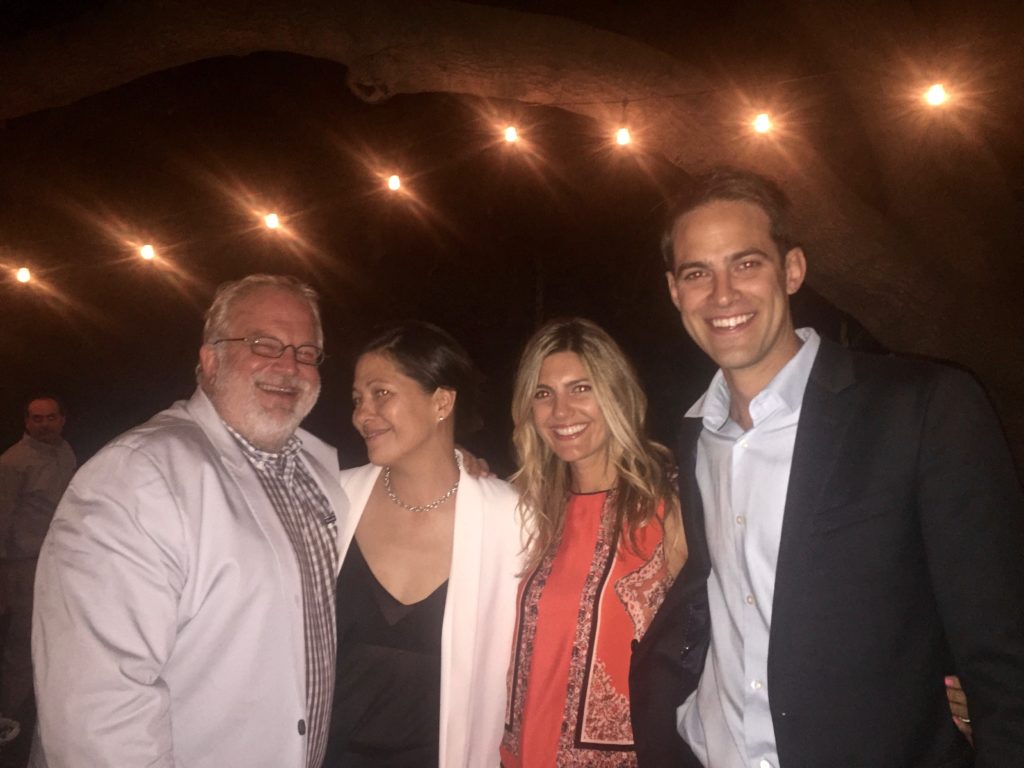 Over the weekend, Seth unexpectedly passed away from a heart attack in his sleep… just two days after Nick and I had shared dinner, wine and laughs with him. All seemed fine – he was his normal quick-witted, happy and enthusiastic self, reveling in his last day of picking grapes for the year. Sadly, shortly after we saw him, he suffered a heart attack and passed at home. The news came as a shock to me and to everyone who knew and loved him. The entire wine world is devastated to have lost him far too soon, at only 50 years old.
KUNIN WINES
Seth is most known for his eponymous label, Kunin Wines, which he started in 1998. At Kunin, he specialized in producing high quality Syrah and other Rhône varieties from grapes he sourced from vineyards throughout Santa Barbara. In 2013, Seth and Magan started their second label, The Valley Project. For TVP, he focused on small-batch wines representative of the different AVAs of Santa Barbara County, poured in a cool, minimalist space with an impressive floor-to-ceiling chalk art mural.
Seth always had a knack for finding the perfect balance of fruit, elegance and sense of place in his wines, which is why he's had a loyal following for years. I too have been a fan of Seth's wines for many years. Heck, we served 6 of his wines at our wedding thanks to the Kunins! Seth produced wines that he truly believed in – authentic, charming wines that are sincere expressions of the region.
REMEMBERING SETH KUNIN
Authentic is also a great word to describe Seth. He was warm, engaging, welcoming and fun-loving. He was a loving husband to Magan and a great father to their daughter Phoebe, a generous friend and all-around social butterfly. Always active in the wine community, Seth was involved in everything from wrangling sommeliers at Pebble Beach Food & Wine and LA Food & Wine to being on the board of the Santa Barbara County Vintners Association. Oh, and did I mention that he was the ultimate dinner party king? Nick and I were lucky enough to have enjoyed dozens of meals at the Kunin's, including numerous holidays and birthday dinners. He was not only an amazing winemaker, but a super talented chef.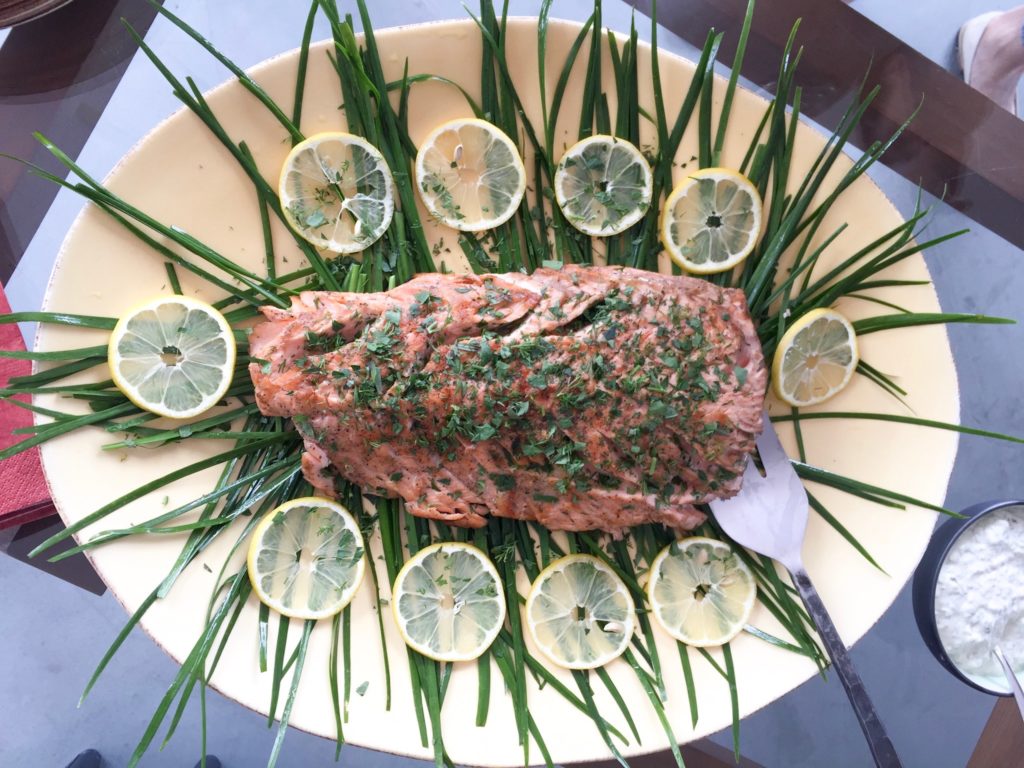 The salmon and pavlova Seth made for my baby shower.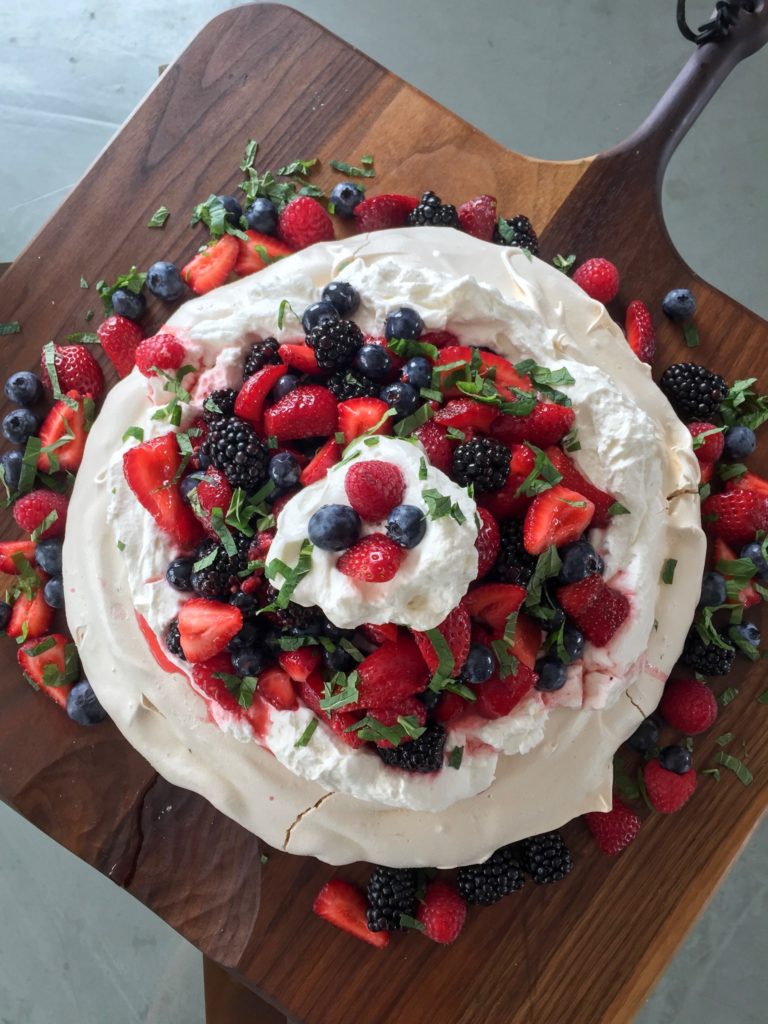 One of my favorite memories at Seth's was New Year's Eve 2015, when he, Raj Parr and our friend Ted Vance cooked a gourmet 9-course dinner with wine pairings. Or maybe it was 12 courses. I can't remember, but I do remember everything tasting insanely good and we finished eating around 1am. I'm talking uni, oysters, lamb, paella, lobster… the list goes on. Yep, it was one heavenly evening that I will cherish forever!
The last night we saw Seth, he spent a good hour holding our daughter, Kaia. We were all laughing that he's our new baby whisperer. No doubt Seth was a family man, who had a special bond with his own daughter. I can only hope that Phoebe grows up knowing what a huge impact he had on so many people.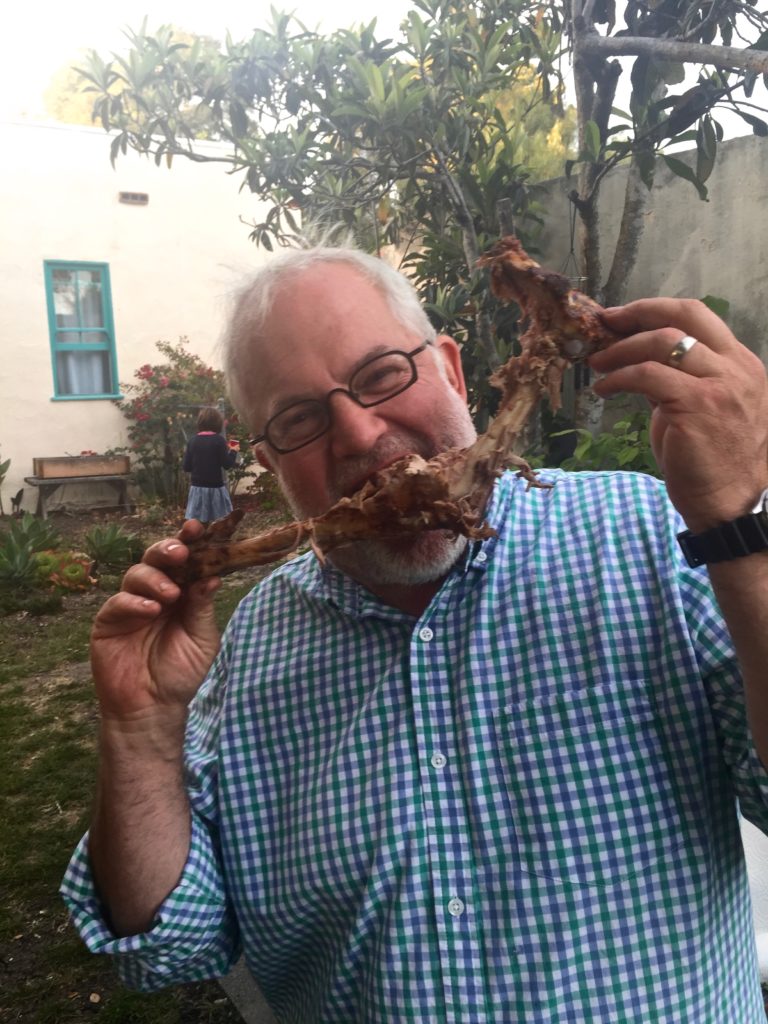 THE MAN, THE MYTH, THE LEGEND 
Seth was truly an energizing force in the wine world. Though nothing I can write will begin to express how sad I am, how much he meant to so many, or how much he'll be missed, at least I know he lived life to the fullest. May we all have the same zest for life, joy and fun-loving spirit that Seth Kunin had. Do me a favor and try some of his wines if you haven't already. Then raise a glass in his honor.