There are very few places that touch my heart like Santa Barbara. It's one of the most beautiful places in the U.S. (they don't call it the American Riviera for no reason!) and it's also where I was born and raised. So yeah, I'm somewhat partial. Located just two hours north of LA, it's always been a mecca for artists, chefs, and surfers, but over the past few years it's become a hot destination for winemakers and winos, too.
I've spent a lot of time tasting in the Santa Ynez Valley, but hadn't been wine tasting in SB for about 3-4 years, so while I was in town for family stuff I made some time to check out a few places. Wow, it sure has changed! There's a whole area between Cabrillo Blvd. and Hwy 101 known as The Funk Zone where tons of hip eateries, eclectic shops and – you guessed it – tasting rooms have popped up. Quite a change from what the area used to be like… slightly sketchy with run-down warehouses and homeless people. There are about 7 tasting rooms within these few blocks now, which make up part of the Urban Wine Trail of SB, a group of 17 tasting rooms that span from Summerland to the end of Stearn's Wharf to Downtown Santa Barbara. You can walk to many of them or jump in a pedi-cab to have a 20-something guy peddle you and your many wine purchases around. :) Definitely a nice option to have, especially after tasting room #4 or 5…
The first stop of the day was Kunin Wines (read more here) located less than a block from the beach. The tasting room was bright and airy with a chic yet beachy vibe. Totally Santa Barbara-esque. Right next door is Municipal Winemakers, a hipster destination filled with a younger crowd getting their drink on (check out my post here). On the other side of Kunin is Corks & Crowns, featuring small-production, hard-to-find wines and craft beers that they change up each month. If you're in no rush and want to hang for a bit (or just want to switch to beer) then sit outside with your sampler and enjoy the top-notch people watching.
If you keep walking up Anacapa Street away from the ocean, you'll hit Oreana and Santa Barbara Winery. Fun fact – SB Winery was established in 1962 and was the first winery in Santa Barbara County after prohibition! Both are usually pretty popular with little room around the tasting bars. This last time there was a band playing outside of Oreana, so it was especially crowded. Definitely a fun scene!
Just down the street across from Santa Barbara Winery are two new spots: Anacapa Vintners and Pali Wine Co. Anacapa Vintners (soon to be known as AVA Santa Barbara) just opened a couple of months ago and is The Funk Zone's newest place for wine. It's such a cool spot and definitely worth a stop, if nothing else just to see the giant chalk mural (read more here!). And right next door is Pali's tasting room, where they're known for their Pinot Noir.
I'm loving the Funk Zone and it's cool vibe… it has definitely brought a fun and unique experience to the SB wine scene and I can't wait to go back!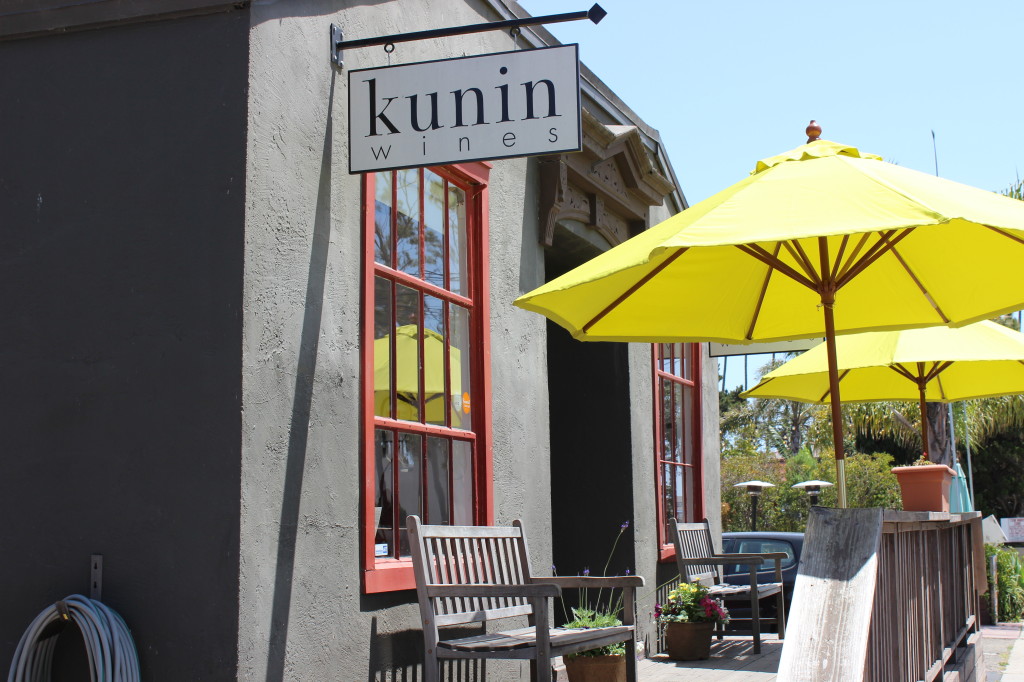 Tips: There are lots of fun art events and other happenings in The Funk Zone on weeknights and weekends, so check out the calendar before your next visit.