Since this blog is about wine and travel, what better way to start out than by sharing my most recent trip to Hawaii… or, as I like to refer to it, my seven glorious, sunset-filled and Mai Tai-laden days in Maui. For those of you living in "I cannot stand another snowy/dreary/rainy day or I will pull my hair out" land, I am truly sorry to make you jealous. Really, I am!
So Maui is of course known for fresh fish and tropical fruit, but it's definitely not a place known for wine. However, since there's only one winery on Maui, Nick and I decided we should check it out on our way back from Hana. Maui's Winery, also known as Tedeschi Vineyards, is known for their pineapple wines, but produce grape and sparkling wines, as well. Honestly, I was skeptical. When we walked in the tasting room, which was pretty nice and full of tourists crowding around the long bar top made from a single mango tree, we were offered our first of three free pours. We started with the Maui Blanc (a semi-dry wine). It's made from 100% Maui Gold pineapples and I'm not going to lie, it smelled like straight pineapple juice. I was expecting it to be terrible, but it was actually not bad and maybe with some spicy food it'd be quite refreshing. Next, we tasted the Ulupalakua Red, a house red made from local grapes grown on the upcountry hillside nearby. It seemed really young and was overpowered by mocha and espresso. Overall these wines aren't anything to write home about, but if you do visit, at least you can say you tried pineapple wine!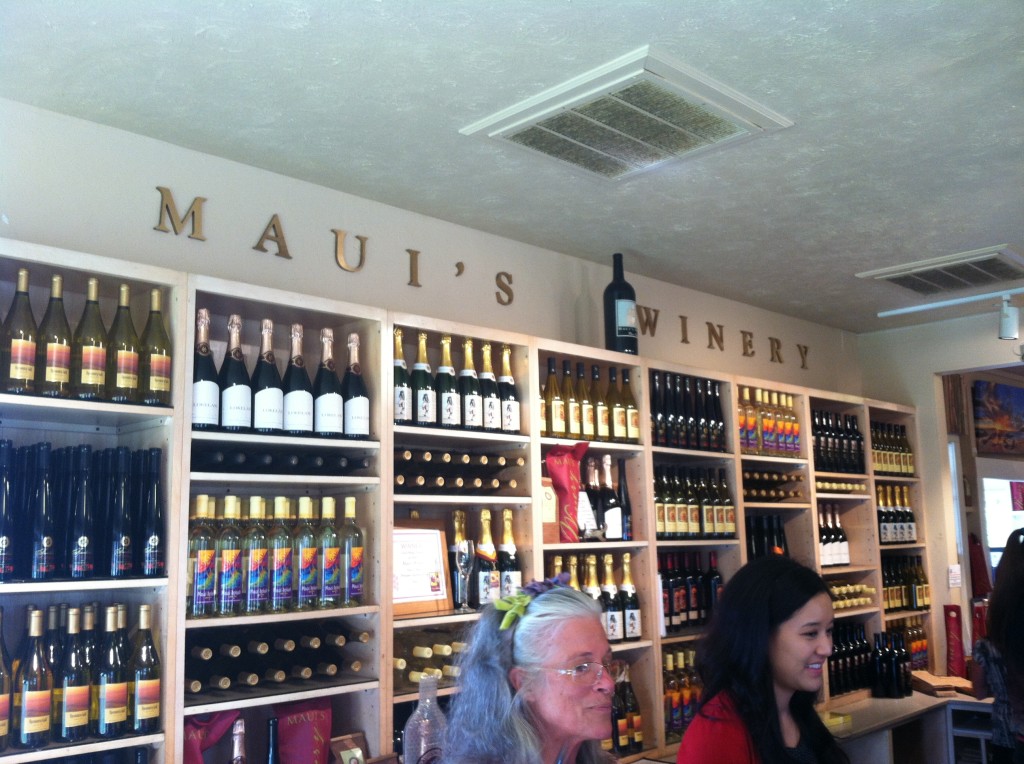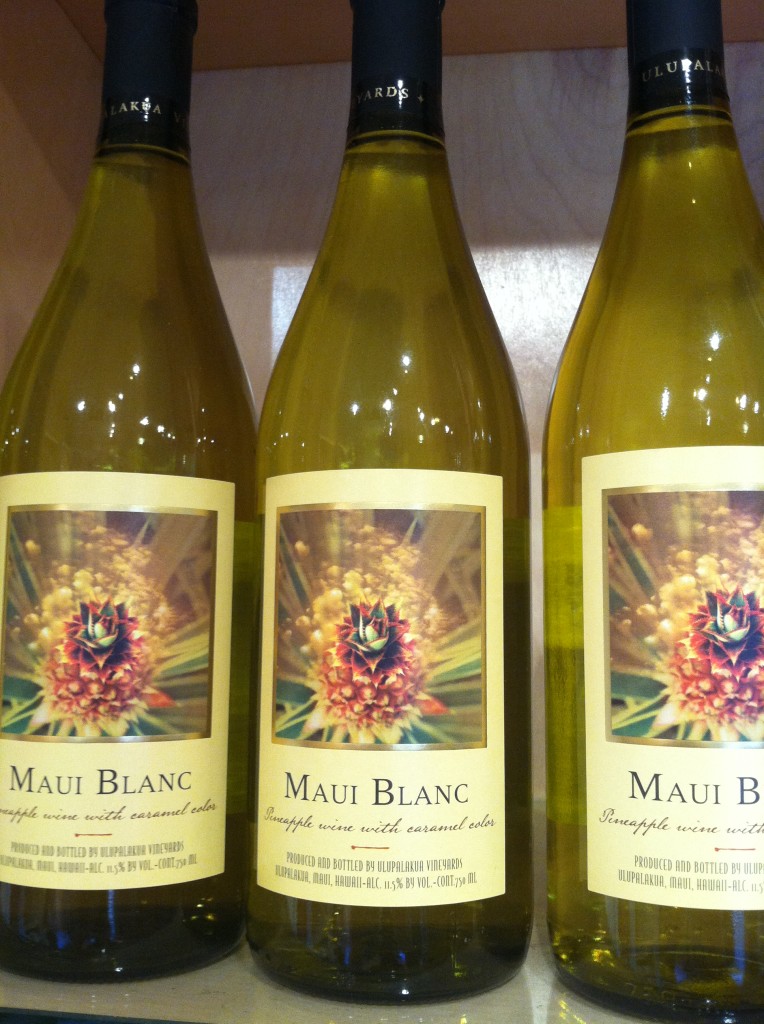 For the first part of our trip, we stayed in a condo we rented up near Honokowai, but we splurged for the last 3 nights and stayed at the Westin in Kaanapali. During our last night on Maui, we ate at the restaurant Tropica at our hotel. From 5-6pm they offer a 3-course tasting menu, and I highly recommend adding the wine pairing to this. First course – lobster chowder with Tabasco butter, chives and smoked bacon. Ah-mazing. It was paired with a 2010 Chalone Vineyards Chardonnay from Monterey County. I'm not a huge Chardonnay fan (aka ABC – Anything But Chard) but I do enjoy it with the right foods and this was a great pairing – the right amount of oak and body to pair with the butter and smoke from the soup. It had some nice pineapple and lemon aromas. It also went decently well with the gluten free bread they brought me with maui onion butter!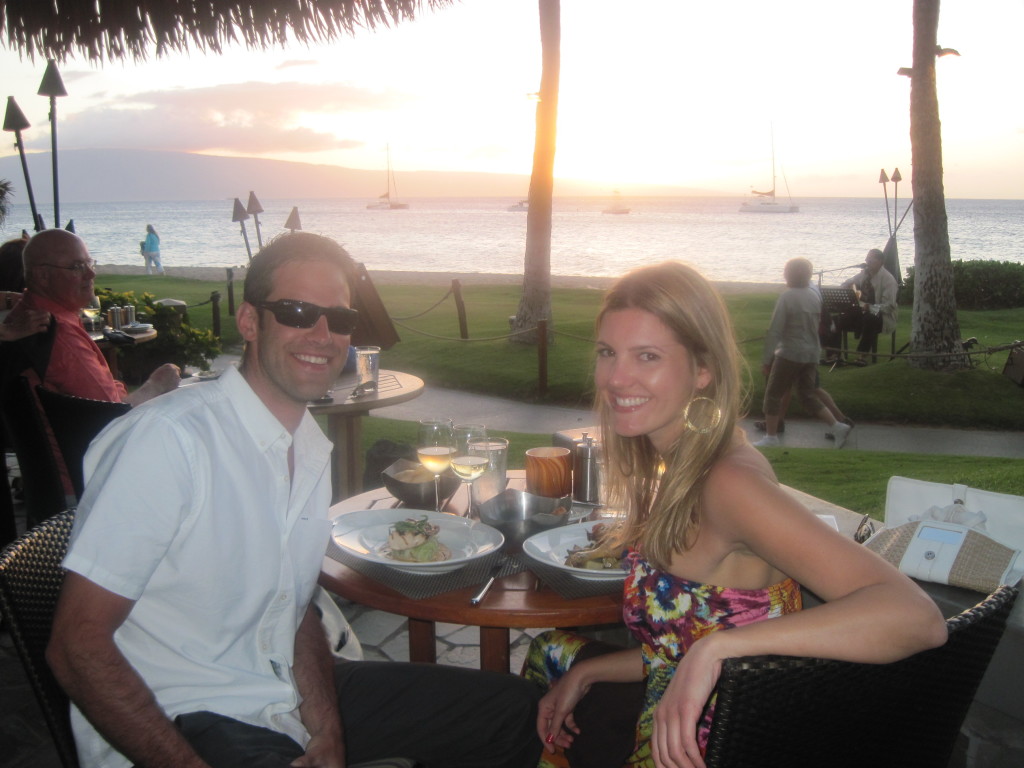 Second course, I got the yuzu coconut chicken with roasted green papaya, asparagus, fingerlings and ginger-corn jus. It was paired with the 2009 Lioco Chardonnay from Sonoma Coast. This unoaked Chard had lemon and tropical fruit on the nose, and lychee, honey, and a hint of orange peel on the palate. I liked this wine a lot, but my favorite wine of the meal (which was paired with the Mahi Mahi) was the 2010 MacMurray Ranch Pinot Gris, Sonoma Coast. It was a fruit-forward wine, light on the palate with pineapple and honeysuckle aromas, and had flavors of peach and citrus with a crisp finish. I enjoyed it with and without food. Go try it, either paired with mahi mahi or your own creation!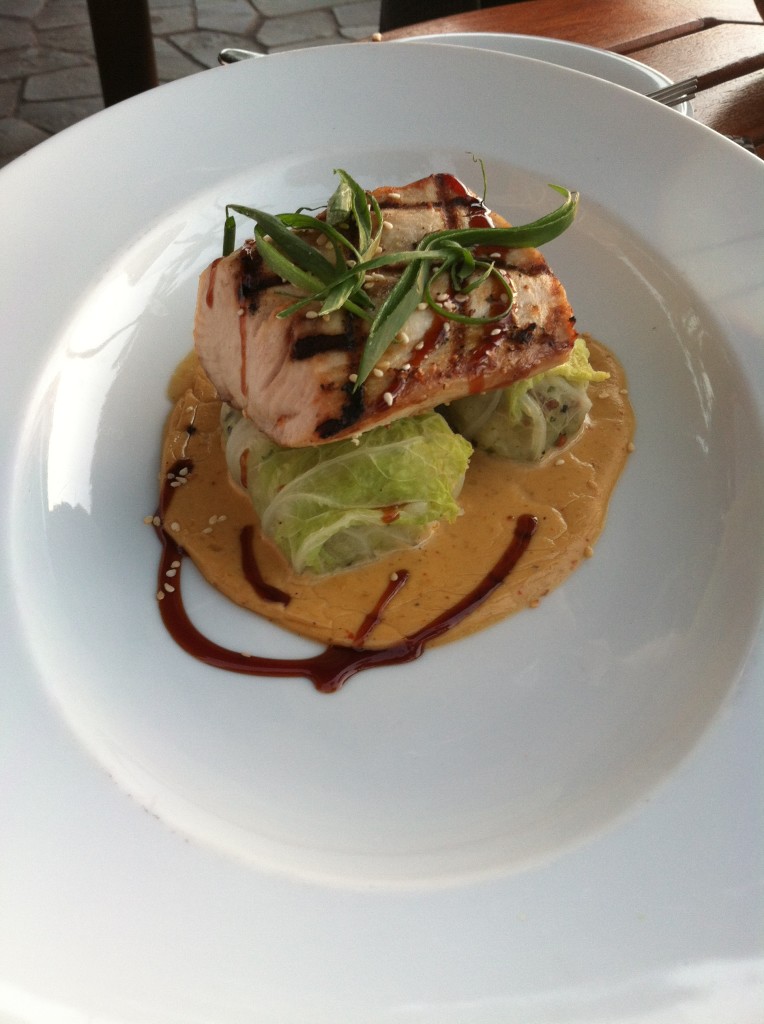 Tasty Mahi Mahi with sausage-stuffed cabbage and coconut curry sauce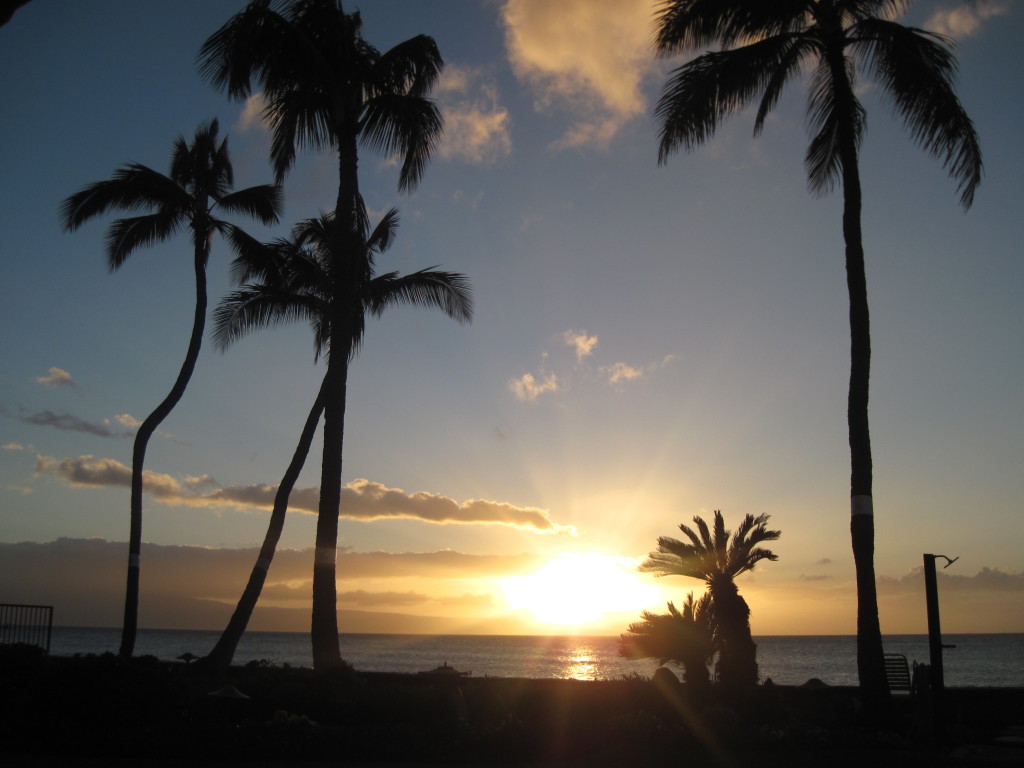 **Featured Wines**
Maui Blanc Pineapple Wine – $13
Ulupalakua Red – $16
Check these out here.
2010 Chalone Chardonnay ~$11-$13 (great buy!)
2009 Lioco Chardonnay ~$17.99
2010 MacMurray Ranch Pinot Gris  ~$15-$18
Find them near you here.