Just when I thought Santa Barbara's Funk Zone couldn't fit in any more tasting rooms, new places keep opening up! Even though they're all different, each new place contributes to the funky, urban vibe that's transformed the aptly named Funk Zone from an abandoned warehouse area to a bonafide wine and art destination. The SB Wine Collective, next door to Les Marchands and The Lark, opened up in early July and is the area's first communal wine tasting location. Here you can taste small production wines from several different producers in an industrial, bright, and just plain cool spot. Not a bad addition to the neighborhood!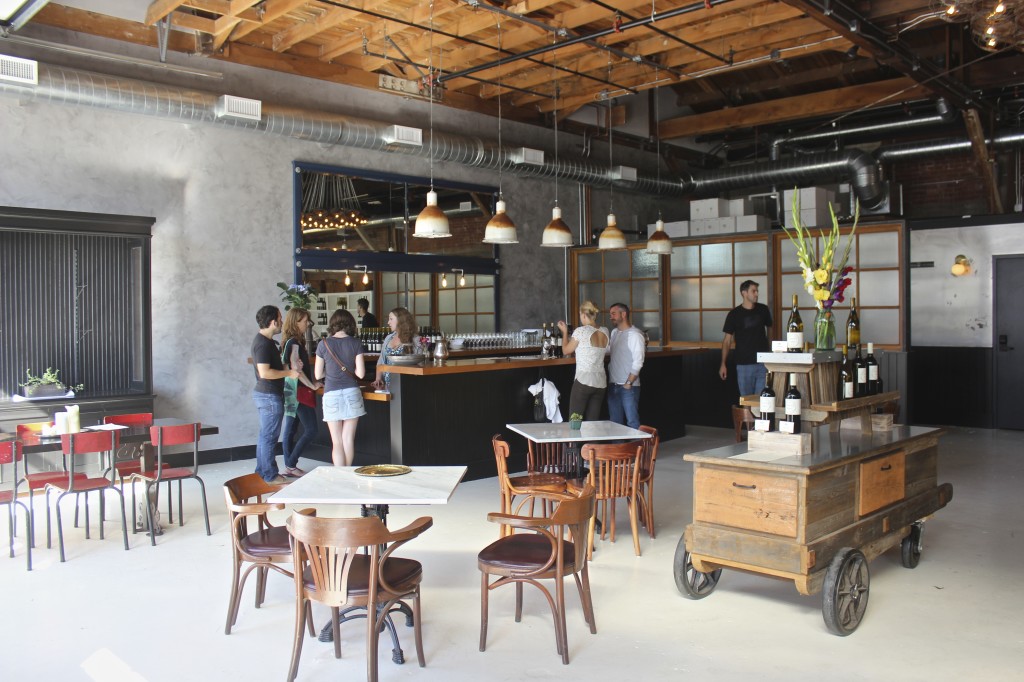 Owned and operated by Eric Railsback (of Les Marchands and Vallin) and Ernst Storm (of Storm and Notary Public wines), the Wine Collective will be a place where visitors can taste wine, grab a bottle and sit outside, and be educated on the wines of the Santa Barbara County. Inspired by the unique and complex wines that are being produced in Santa Barbara, Eric and Ernst had the idea to create a wine center where people could taste and learn about the diversity of the SBC wines. More than just a tasting room, they really want to help educate the public with wine classes and lectures.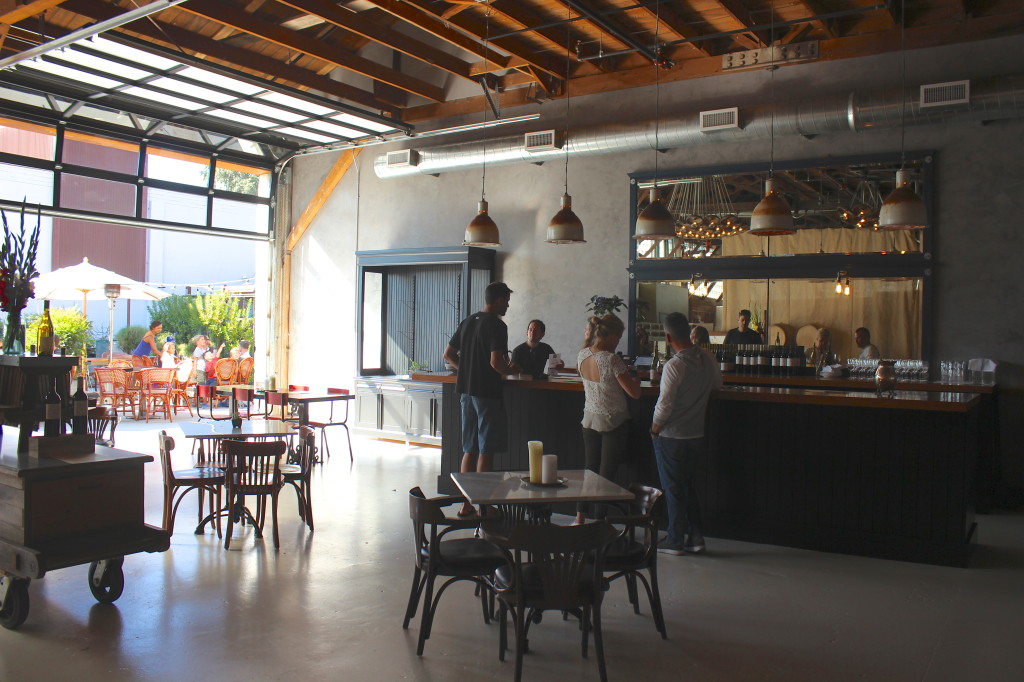 I visited the Wine Collective a month ago and it's certainly a cool spot. Although they're still finalizing which 6 wineries will be represented, you can currently taste through a sampling of one brand, Notary Public (read my post about Notary Public & Ernst Storm here). Currently there are 3 different wines being poured, all of them impressive. First, I tried the 2013 Notary Public Chenin Blanc ($25). The grapes for this wine come from the Jurassic Park Vineyard in the Santa Ynez Valley. With hints of apricot and white peach, it's a fresh wine with significant depth. It sort of dances around in your mouth and leaves you wanting another sip. A great choice for this warm weather.
Next, I sampled the 2012 Notary Public Cabernet Sauvignon ($30), which has notes of earth and toasty oak and is super approachable. The 2012 Notary Public Reserve Cabernet Sauvignon ($49) has bigger tannins and more noticeable smokey oak than the prior. Some age will do this wine good. Since I've already posted about the Notary Public wines I won't go into too much detail, but I'm excited to see which wineries will join the Collective. Until then, enjoy the space and take advantage of their events and happenings (Cat Cora was recently there to give a talk on Santa Barbara and food as part of this month's epicureSB celebration). Cheers!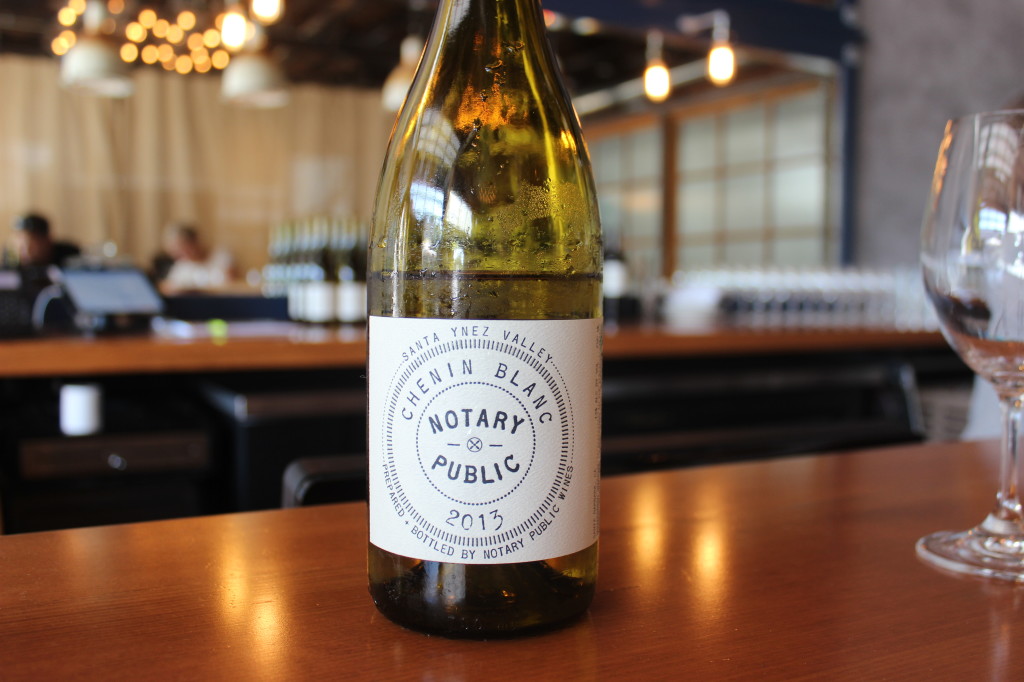 **Tasting Room Notes**
Open: Wed-Sun 11-6pm
Tasting Fee: $10
Phone: 805-456-2700
Location: 131 Anacapa St, Suite C – Santa Barbara, CA (located behind Figueroa Mountain Brewing and next to Les Marchands).