When visiting Santa Barbara to taste wine, it's easy to just hit up the cluster of tasting rooms in Los Olivos or stick to the urban wineries downtown. Even I find myself staying closer to home sometimes. But Santa Barbara's northernmost AVA, the Santa Maria Valley, should not be overlooked. This cool region is home to some great wine! One winery to visit here is Presqu'ile Winery, a beautifully designed winery overlooking the Santa Maria Valley.
THE STORY (AND WHAT'S WITH THE NAME?)
Presqu'ile (pronounced press-KEEL) is a multigenerational family winery, established by the Murphy family. A long family history in agriculture – and a love of wine – led the Murphys from Louisiana to California in search of a place to start a winery. Drawn to Santa Barbara's ideal growing conditions for their favorite grape, Pinot Noir, they started their search.
In 2007, the Murphys acquired 200 acres just 16 miles from the Pacific Ocean. They called the land "Presqu'ile" – the Creole word for "almost an island." The name pays tribute to the family gathering place they lost in Hurricane Katrina, and is a nod to what they envisioned Presqu'ile to be: an island-like haven surrounded by vines.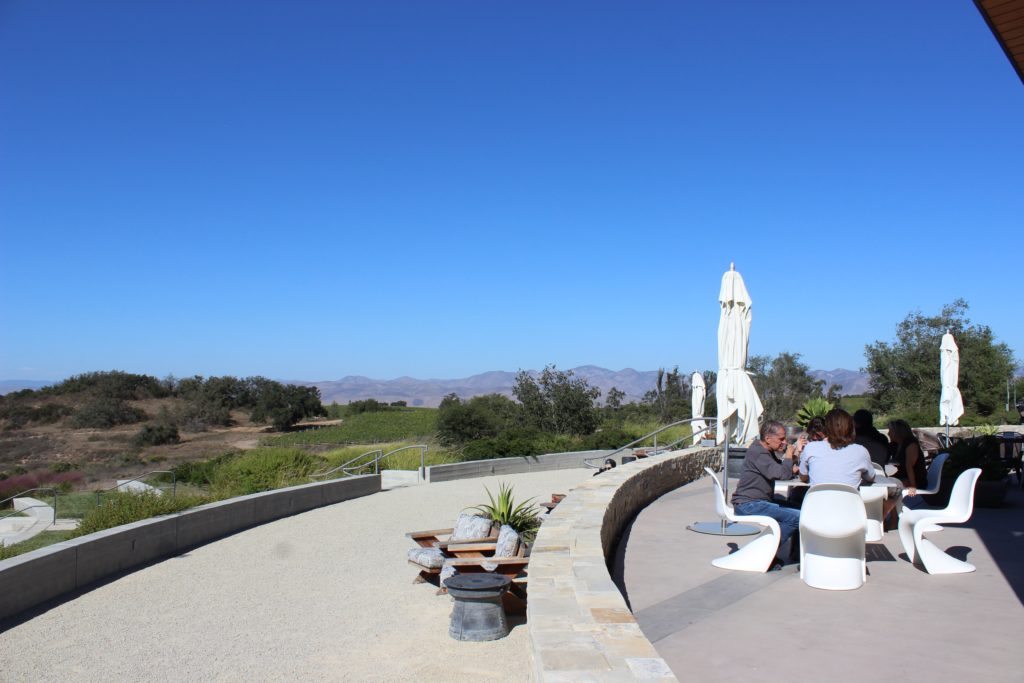 THE VINEYARD & WINES
Presqu'ile Winery is dedicated to producing cool climate wines – Chardonnay and Pinot in particular. Sourcing grapes from their estate winery, they also work with well established vineyards in the area. With little rainfall and an average temperature of 64 degrees, the Santa Maria Valley AVA has one of the longest growing seasons in all of California. It's an ideal region for growing cool climate varieties, where the grapes retain natural acidity and tension.
When the Murphys purchased the property, there wasn't a vine in sight. The team, led by Matt Murphy, spent the next two years planning and planting the vineyard. With a goal of emphasizing diversity, they considered different clones, rootstocks, row directions and spacing. The 73-acre estate vineyard, which is sustainably certified, is what they call a "winemaker's dream." Such diversity in the blocks make it possible to craft unique blends and small lot bottlings.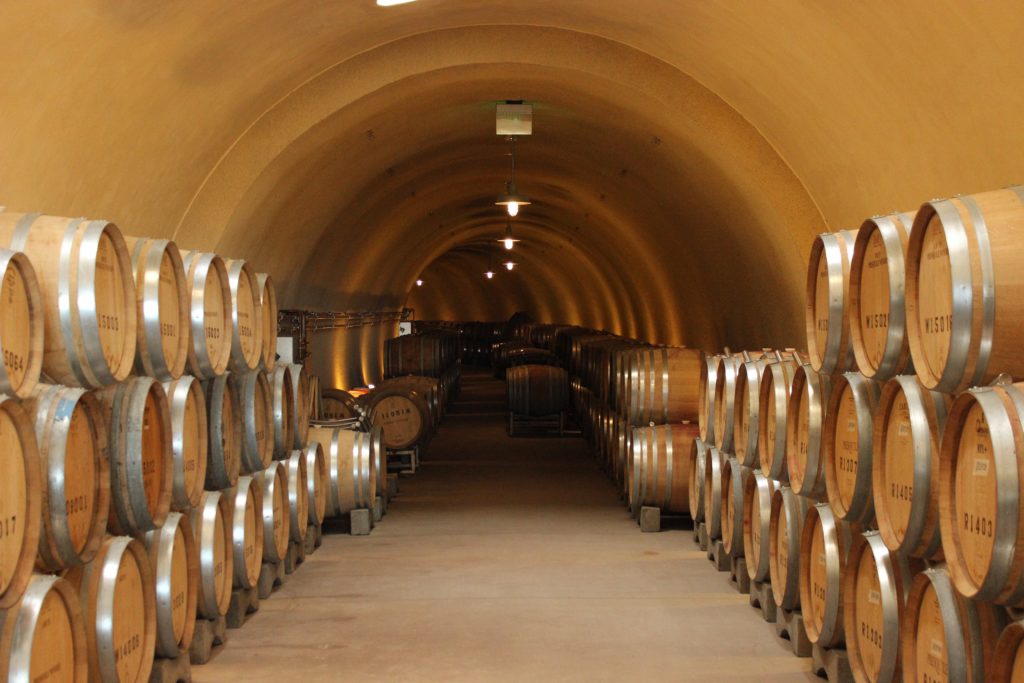 Today, Presqu'ile produces Pinot Noir, Chardonnay, Sauvignon Blanc, Syrah, Rosé and 3 different sparkling wines. Winemaker Dieter Cronje, who hails from South Africa, focuses on crafting wines that are authentic expressions of each variety, vineyard and vintage. The 2016 Sauvignon Blanc ($26) is crisp and distinctive, while the minerally 2015 Rosé of Pinot Noir ($22) is complex and completely slurpable (yes, that's a wine term). I also enjoyed the bright and crisp Chardonnay ($35). Its lovely minerality and mouthwatering citrus is reminiscent of an Old World-style Chardonnay.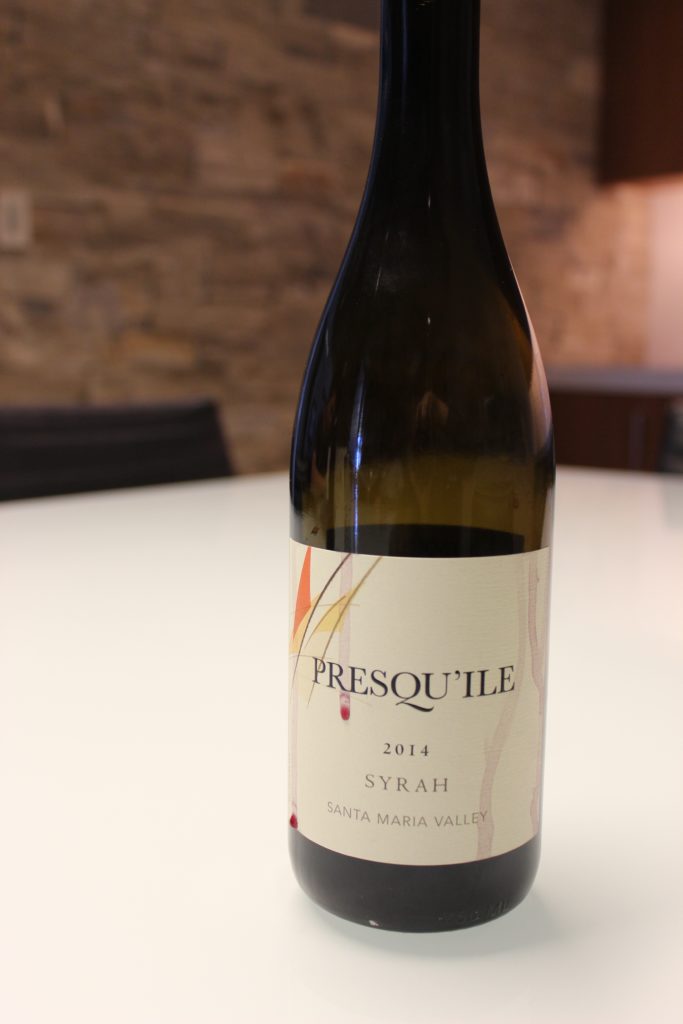 And the limited production 2014 Syrah ($40), which spends 22-24 months in neutral French oak, displays all sorts of delicious savory notes. The best part? These wines won't break the bank.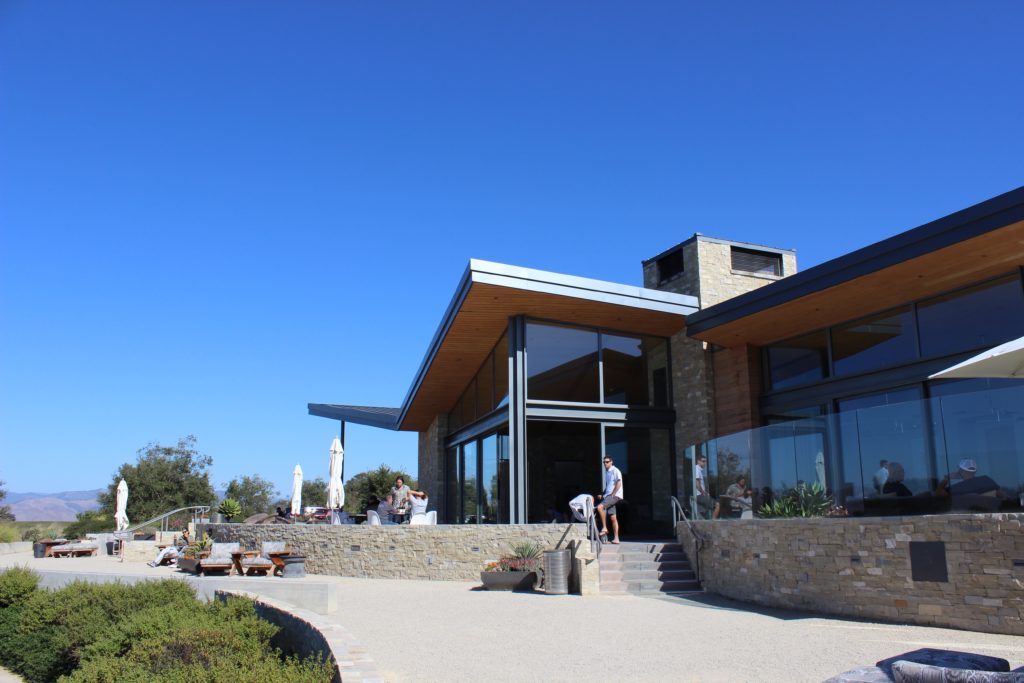 THE WINERY
Yes, the promise of affordable, tasty wine will draw you in, but the stunning winery and tasting room will keep you coming back for more. In fact, Presqu'ile Winery was just named by Conde Nast Traveler as one of the ten most beautiful wineries in all of California!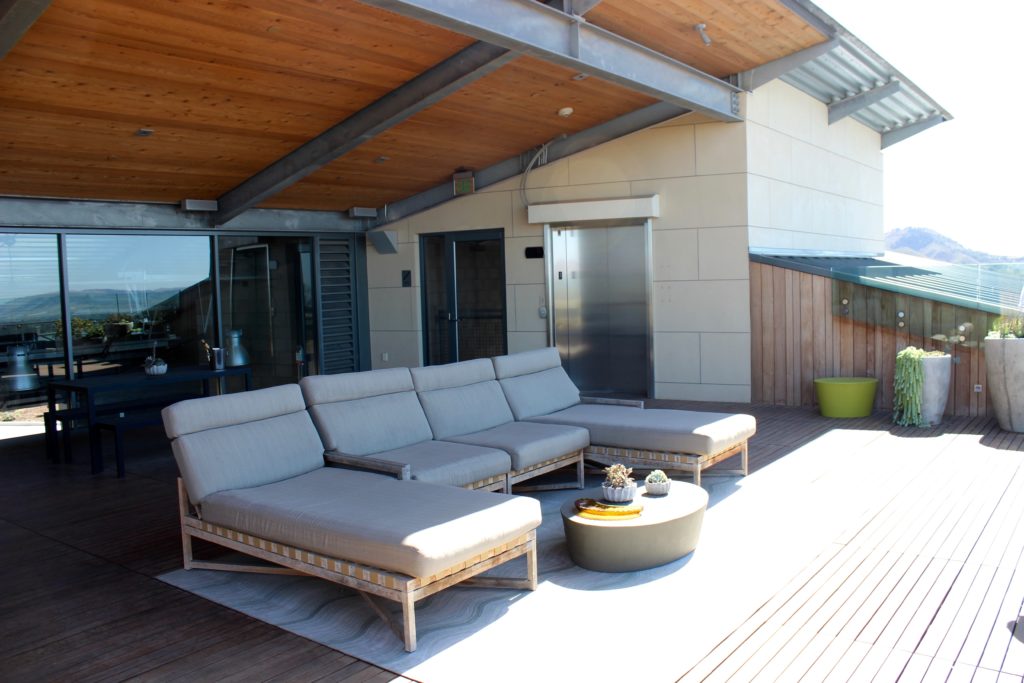 Built into the hillside, the 5-story winery was designed by San Francisco's Taylor Lombardo Architects. It was built as a gravity-flow winery, keeping the winemaking process gentle with as little intervention as possible.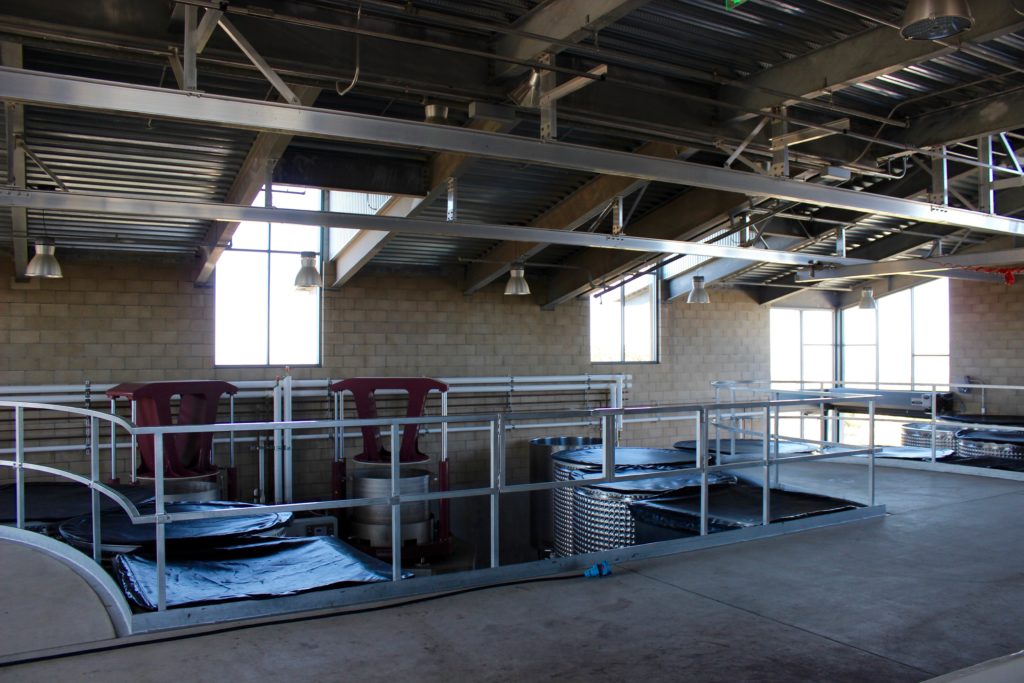 The beautiful tasting room below offers plenty of indoor/outdoor space, highlighting the architecture and vineyard views.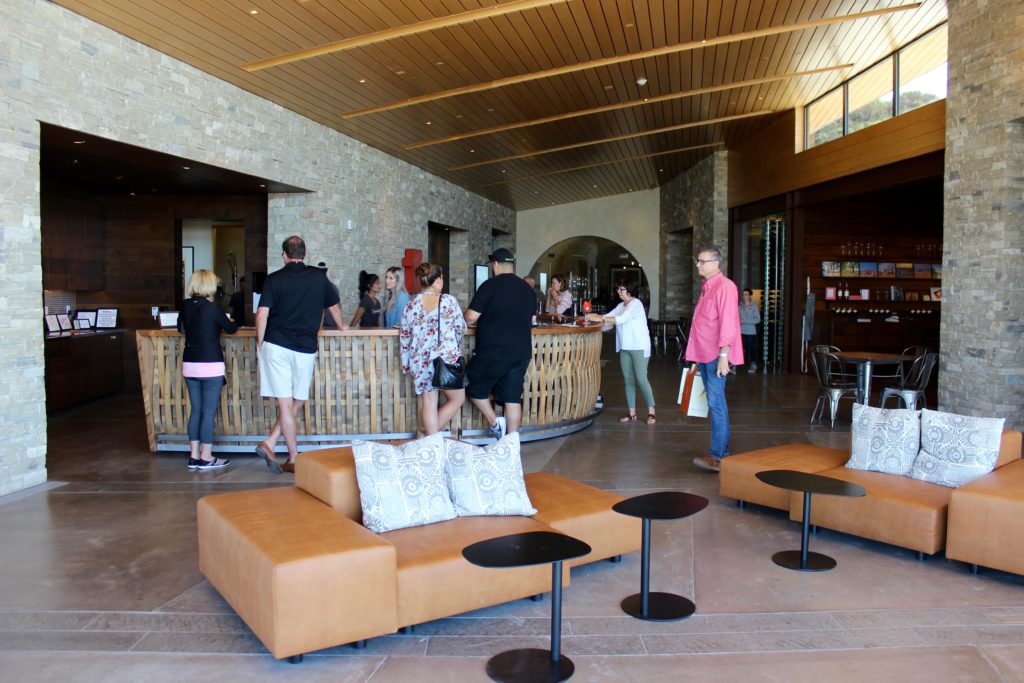 One thing I always notice and appreciate (besides great wine) is beautiful interior design (it's the artist in me). Presqu'ile's modern architecture and neutral earth tones are well incorporated, definitely creating an inviting place to taste.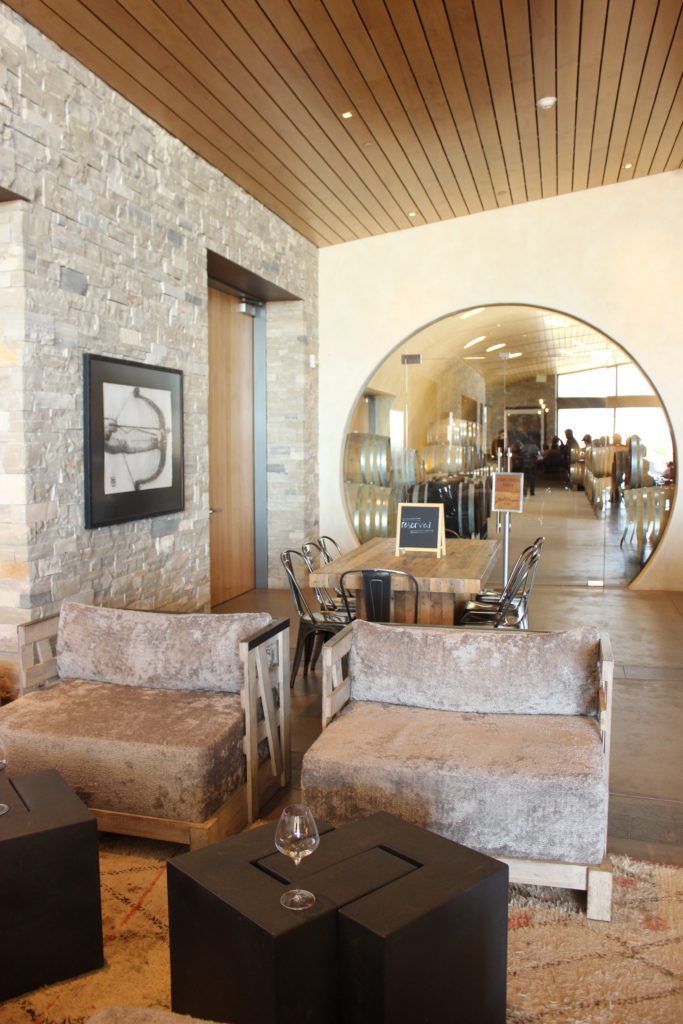 Outside, there are plenty of places to relax or enjoy a game of bocce. Looks like a place I could hang out for hours.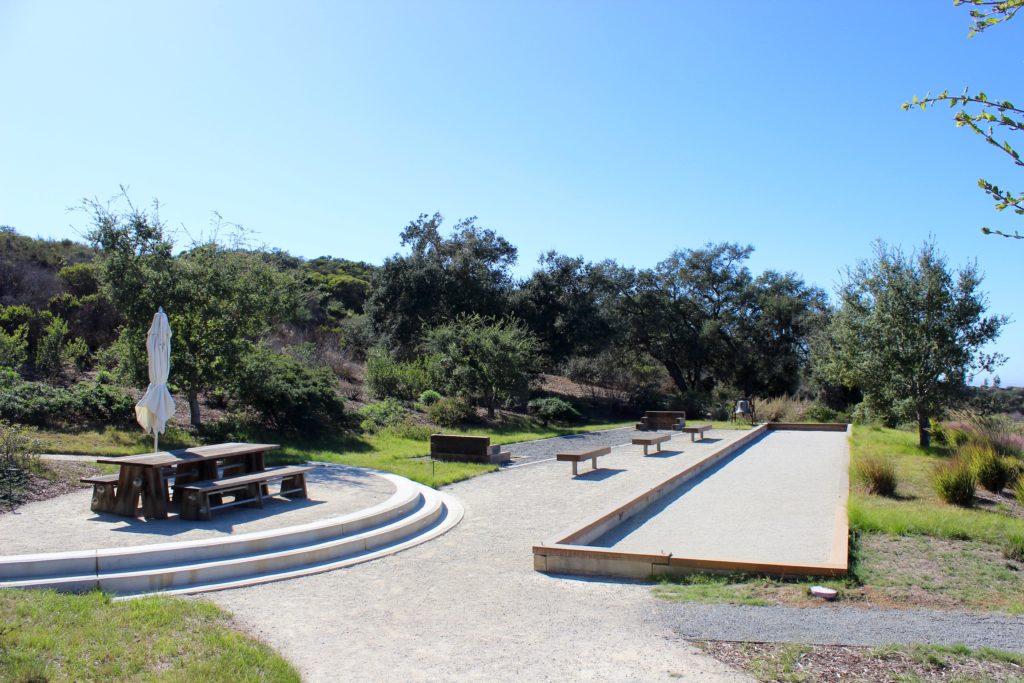 One thing unique to Presqu'ile is the summer concert series held at their onsite outdoor amphitheater. From what I hear, it's one of the most happenin' places to be in Santa Maria!
In a region with no shortage of tastings rooms, Presqu'ile Winery brings something special to the Santa Maria Valley. Needless to say, it's certainly worth the extra drive from Santa Barbara. Cheers!