You know when you walk into a place and you immediately love it because it's visually appealing and just plain interesting? The Valley Project in Santa Barbara is just that. The tasting room is bright and open, with a wall-sized chalk mural behind the tasting bar that is not only impressive, but quite educational as well. While sipping your wine from the bar or while sitting at one of the wooden tables, you can explore Santa Barbara's wine regions and microclimates just by looking up! Love it.
The tasting room just opened in February and is The Funk Zone's newest wine venture. The focus is on small-batch wines representative of the Santa Barbara County wine regions. The goal is to let customers "taste their way through Santa Barbara, one glass at a time," and it certainly is a fun environment to do that in! Owner Seth Kunin (of Kunin Wines), who sources the grapes from the Santa Ynez and Santa Maria Valleys, has a little more liberty with the types of wines made here than at Kunin (they feature only Rhône varietals). With The Valley Project label, the focus is on the many different varietals thriving in the SB area. In fact, all the wines produced here are labeled with the regions in which the grapes come from, since all the regions have such diverse climates and terrains.
I first tried the 2010 Santa Maria Valley Chardonnay ($28) which I had heard good things about. Bright and minerally, it was a nice break from the popular oaky/buttery CA Chards out there. It's a vibrant and easy drinking wine from a cooler-climate region in the area (it's often covered with a foggy marine layer). The climate in the Santa Maria AVA is also good for Pinots, like the 2010 Santa Maria Pinot Noir ($26) – a nicely balanced Pinot with cranberry, raspberry and pencil lead aromas. Okay, so if you're wondering what the deal with pencil lead is, what I'm really picking up on is the graphite aromas or minerals which could be from the soil where the vines were planted.
Next up was the 2010 Los Alamos Grenache ($30). I found it to have aromas and flavors of ripe dark fruit and earthiness. Grenache tends to thrive in warmer climates, and this region (not yet an official AVA) has pretty warm days, yet cool nights. The 2010 Los Alamos Syrah ($32) which had vanilla on the nose, was luscious and full of baked fruit flavors. Pretty good stuff.
The next time you're in SB and wandering around The Funk Zone (around Yanonali & Anacapa), it's definitely worth stopping in to AVA Santa Barbara, especially if you're interested in learning more about the area! And hey, there are even wines on tap.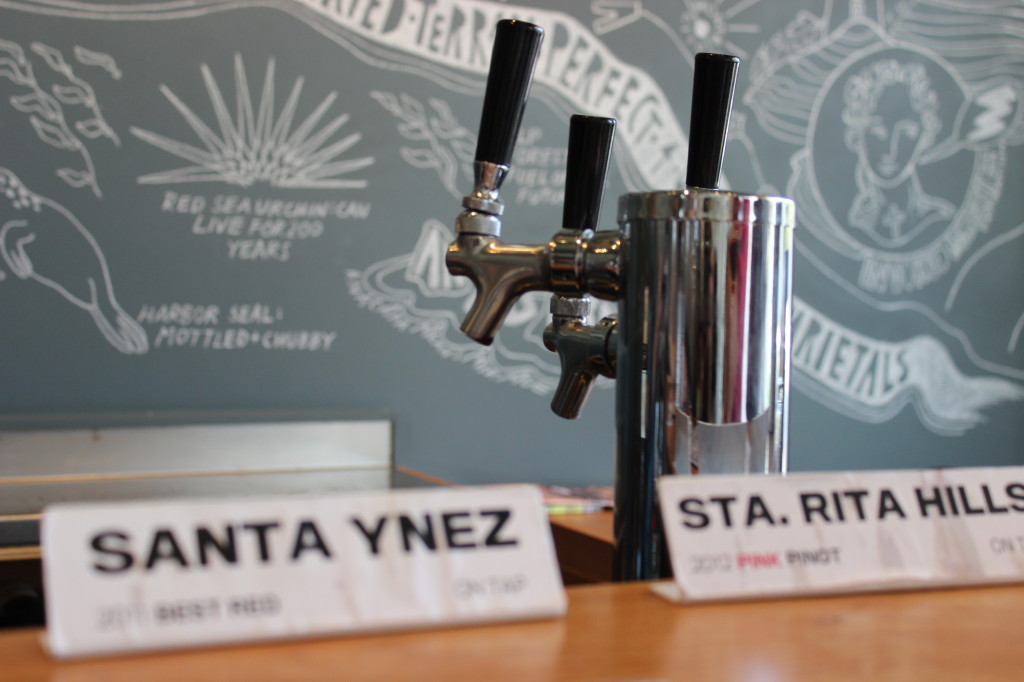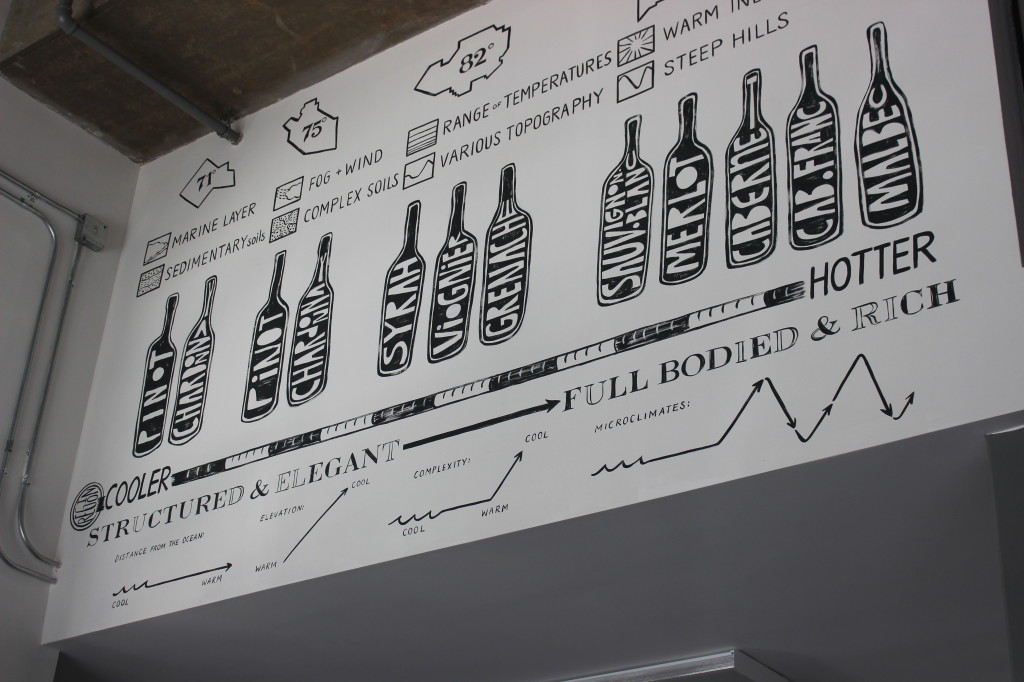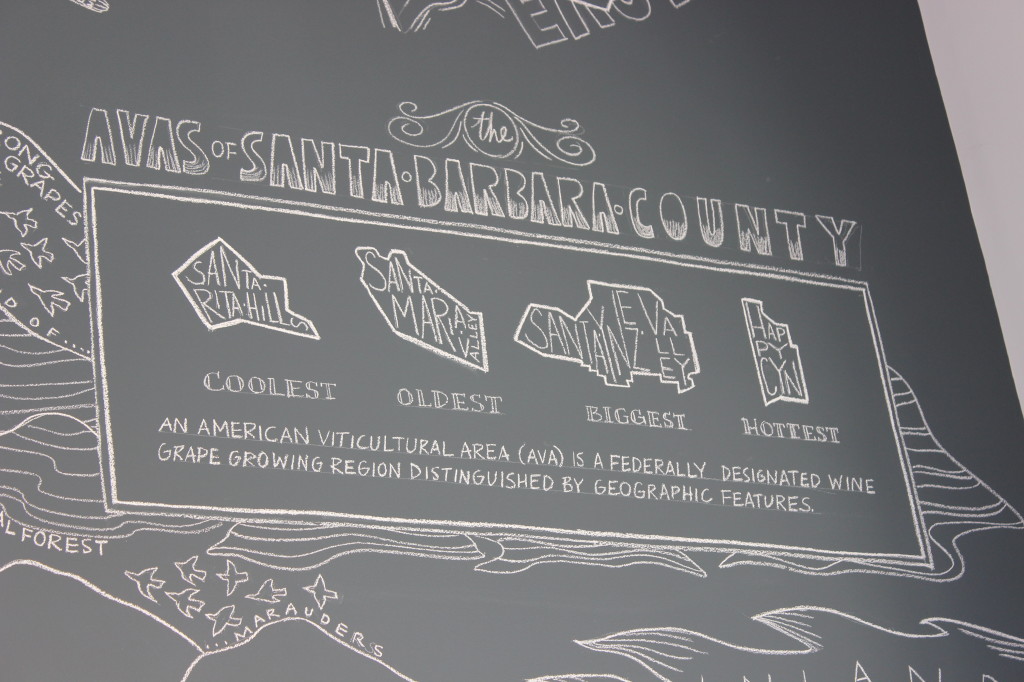 **Tasting Room Notes**
Open 1:00-7:00pm weekdays, and 12-7pm on weekends **they're still experimenting with their hours, so times subject to change
Tasting Fee: $12
Phone: 805.453.6768
Location: 116 E. Yanonali St – Santa Barbara (across from Santa Barbara Winery and right next to Pali Wine Co.)
Tips: There are mason jars containing soil samples from the different SB grape growing regions, so you can see and smell all the major differences. It might be a good idea to start your wine tasting experience here so you can learn more about the regions before tasting other local wines throughout the day.