I love having visitors, especially those who have never been to Santa Barbara or haven't been since they were younger. It's such a beautiful place to play tour guide and there's so much to see and do! Recently, my friend Sarah was in town visiting from Washington state. Since she shares a love of wine, we made plans to do some wine tasting in the Santa Ynez Valley. Our favorite stop of the day was Andrew Murray Vineyards, located in the space formerly occupied by Curtis Winery near Firestone Vineyards.
Andrew Murray first got interested in wine during a family trip to France in his late teens. While touring throughout the Rhône region, he tasted some Viognier and Syrah that knocked his socks off. It was one of those moments that changed his life forever… leading him to want to pursue a career in wine. Soon, he was leaving his paleontology studies at UC Berkeley to take on a wine internship in Australia. Upon his return, Andrew attended UC Davis where he received a degree in viticulture and enology, started Andrew Murray Vineyards in Santa Ynez, and I guess you can say the rest is history!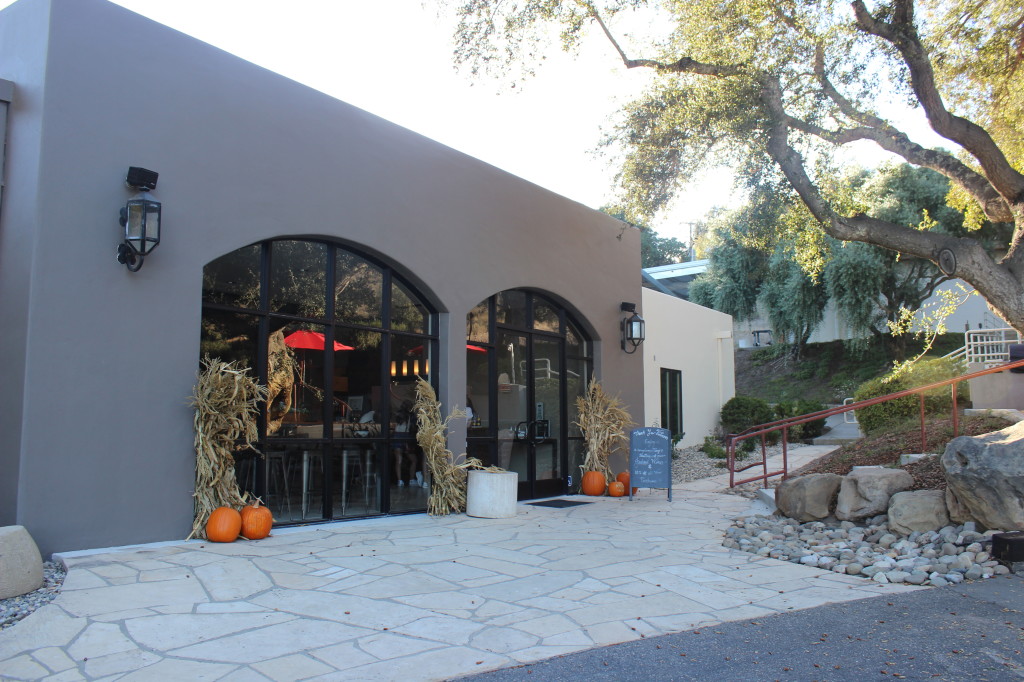 For AMV, Andrew selects grapes from a variety of vineyards to produce single-vineyard and Rhône varietal blends. He uses sustainable, organic, and biodynamic vineyard farming practices on his own vineyards, and works with a select group of growers with vineyards in different microclimates throughout Santa Ynez and even Paso Robles. His wine making philosophy may be simple – passion, evolution & wisdom – but it's his eagerness to try cutting edge winemaking techniques and his dedication to preserving quality that earned him the title, "#1 Santa Barbara Wine Maverick" from Food & Wine Magazine's 2004 Tastemaker Awards. Not a bad title to have!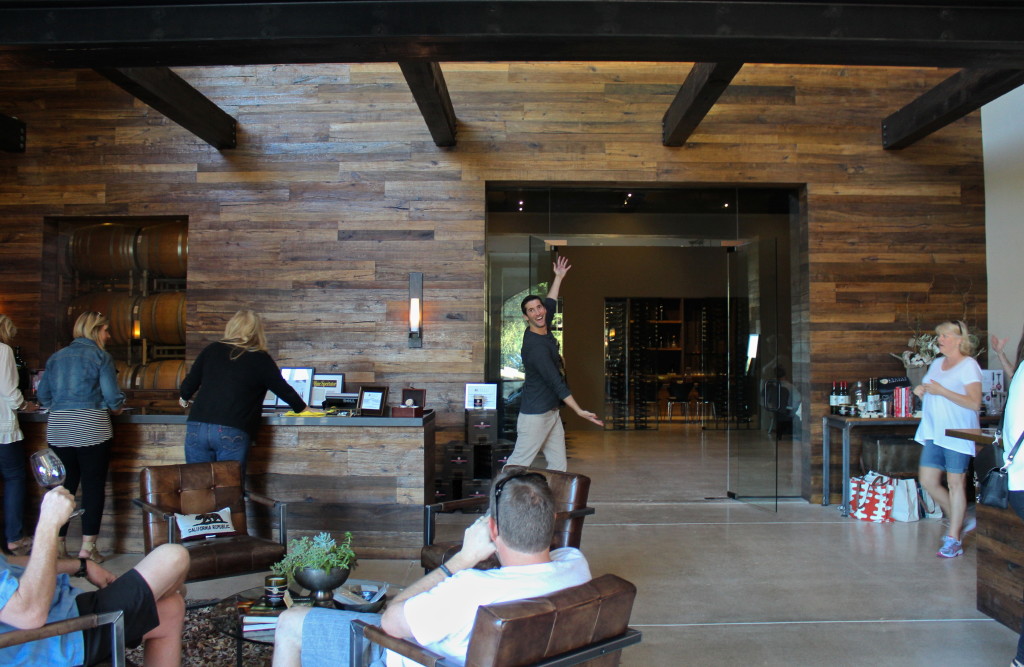 Although AMV has had a tasting room in downtown Los Olivos for over 18 years, earlier this year they took over Curtis Winery's space to house their larger, second tasting room. (Note: Curtis is still producing wine, but in very limited quantities now). The interior is sleek and modern, with wood paneling and rustic touches throughout. That guy in the pic above is Spencer who was goofing around welcoming us into 'members only' area. Don't mind if we do!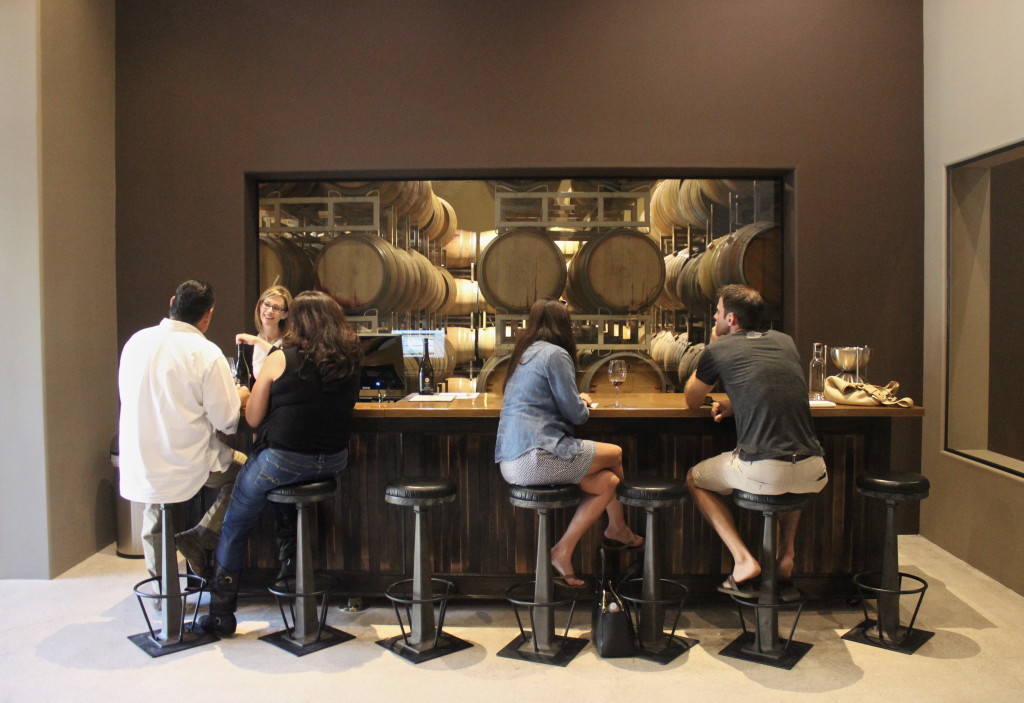 The club members' area has its own tasting bar and lounge area – perfect for VIPs like us. :) The whole space is bright and minimalist, but doesn't feel stark. I like it… especially the private tasting room below. Sign me up for an event in there!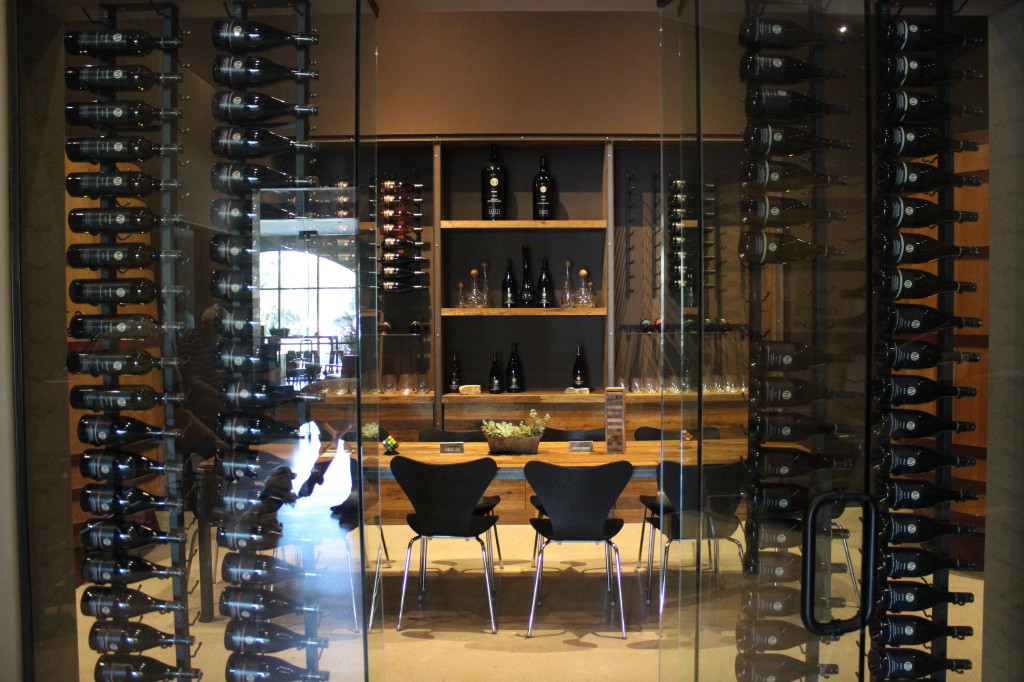 Sure, the space is cool, but the wines are what will bring people back. I thought the wines were all very interesting, complex and great values. Some are intense, some are more delicate, but they were all pretty great (Sarah even joined the wine club!). A few of the wines we tasted included the 2013 Viognier Santa Maria Valley ($25), with its bright aromas of stone fruit and honey and minerally finish, as well as the 2013 Espérance Rosé ($20), a blend of Cinsault and Grenache with a touch of Mourvèdre and Syrah. This rosé is quite dry, with light notes of red berry fruit that will be very refreshing on a warm day…  YUM. Will need to take note of this wine for Spring!
We also tried the 2012 Espérance Central Coast GSM ($25) made with 60% Grenache, 25% Syrah and 15% Mourvèdre, which is known as their signature Rhône blend. The name Espérance means 'hope' in French, which signifies the wine epiphany Andrew had while in France. This wine is heavily concentrated with ripe fruit, sweet spice and a bit of oak. A nice blend for a great price. Lastly, the 2012 Terra Bella Vineyard Syrah ($36) from Paso Robles. This is a lovely wine with enticing aromas of vanilla, tree bark and beef jerky with dark berries on the palate. Very smooth and tasty. To that I say, 'Sante!' which is 'Cheers!' in French.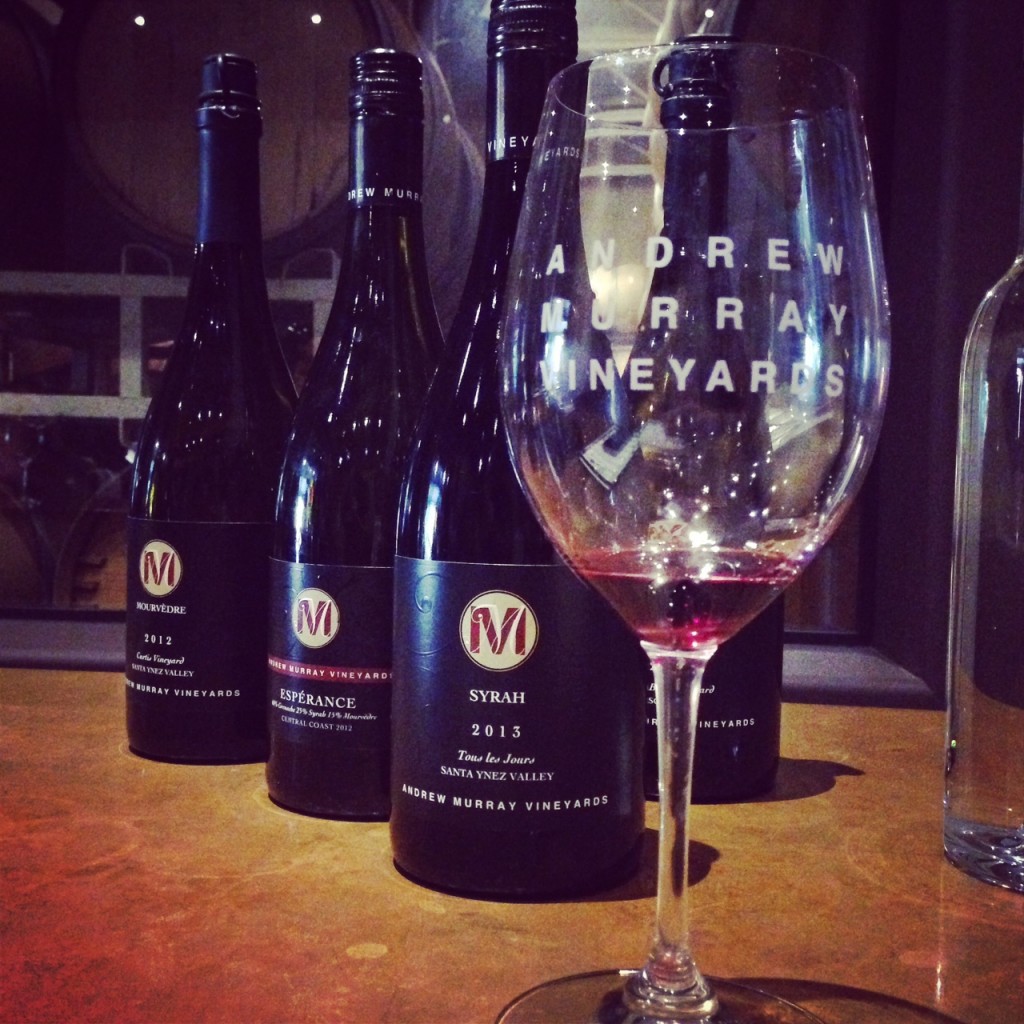 **Winery Notes**
Open: Daily 10:30-5:30pm
Phone: 805.686.9604
Location: 5249 Foxen Canyon Road – Los Olivos, CA
Tips: All of the bottles have screwtop closures (good for impromptu picnics or outings). At the tasting room, there's wine available on tap by the carafe should you want to stay awhile and hang out with some cheese & wine. nom nom.