The end of summer has certainly kept me busy with a lot of fun events which, sadly, has caused me to totally neglect the blog. What can I say, I like to have fun! MIA no more, though… Fall is around the corner and I am pumped for cooler weather, football, wedding planning and of course, sharing more of my wine experiences with you! After all, the Governor has just declared September 'California Wine Month' so I have no more excuses!
After a fantastic trip to Napa (of which I have much more to share), I had a last minute opportunity to attend the 4th Annual LA Food & Wine Festival… so naturally I dropped everything and made it happen. If you recall my experience at Pebble Beach Food & Wine earlier this year, you'll remember how fabulous of an event it was. Really the best food and wine experience ever. LA Food & Wine, while also a great event, has a slightly different vibe than PBFW. It's a little less formal and overall less serious (ie, the events tend to be more lighthearted 'Junk Food & Wine' types), but it still manages to have that wow factor.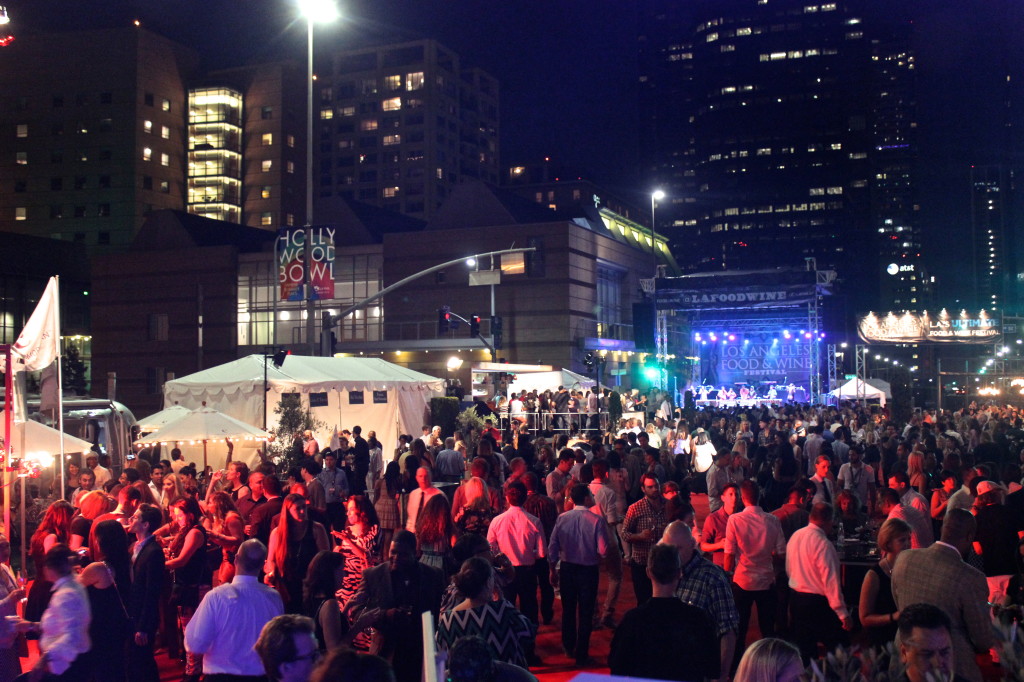 Although the event spanned over the course of four days, Nick and I only attended the Lexus Live on Grand Tasting in downtown Los Angeles. No complaints here because we had plenty of wine and food in Napa days prior. For this particular event, over twenty chefs and a hundred wineries took over Grand Avenue in front of the Disney Concert Hall – complete with red carpet and a backdrop of LA's downtown skyscrapers. Pretty cool! Unlike PBFW which was heavier on the celebrity chefs & Somms, LAFW had celebrities of the chef and non-chef variety all joining in on the fun.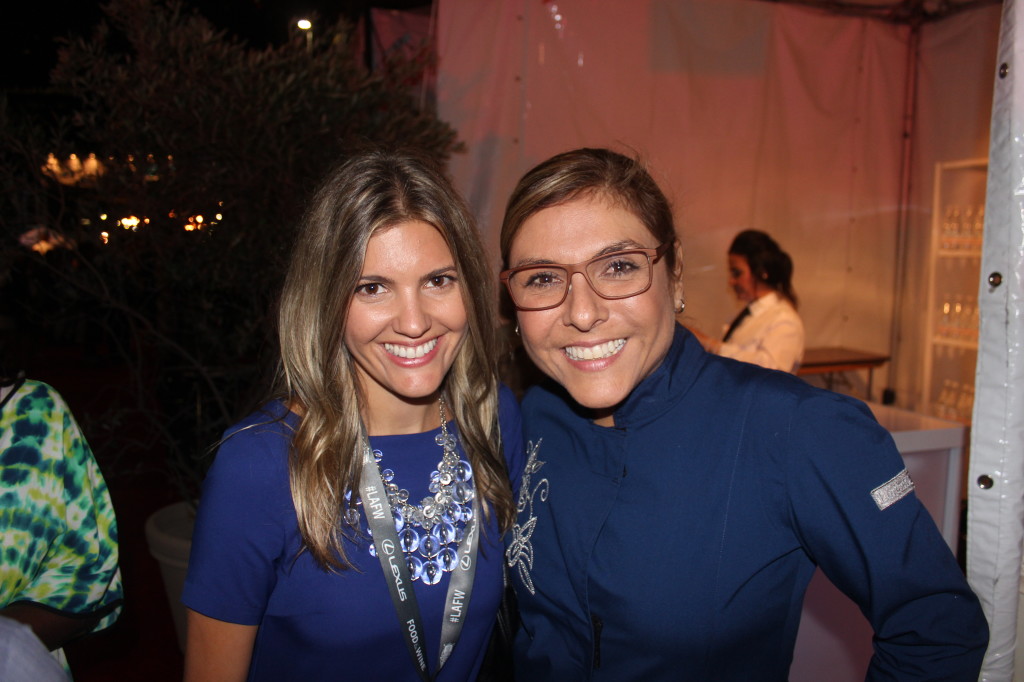 I met Marcell Vigneron (of Top Chef infamy), Lorena Garcia (who was very nice), and even Fergie who was there pouring her Ferguson Crest Wines (btw, she's pint size). I also saw a couple of TV celebrities and musicians there enjoying the evening. Oh, and did I mention that Common was the live music attraction? Nothing like a pairing of wine and rap music to cap off a night. Haha.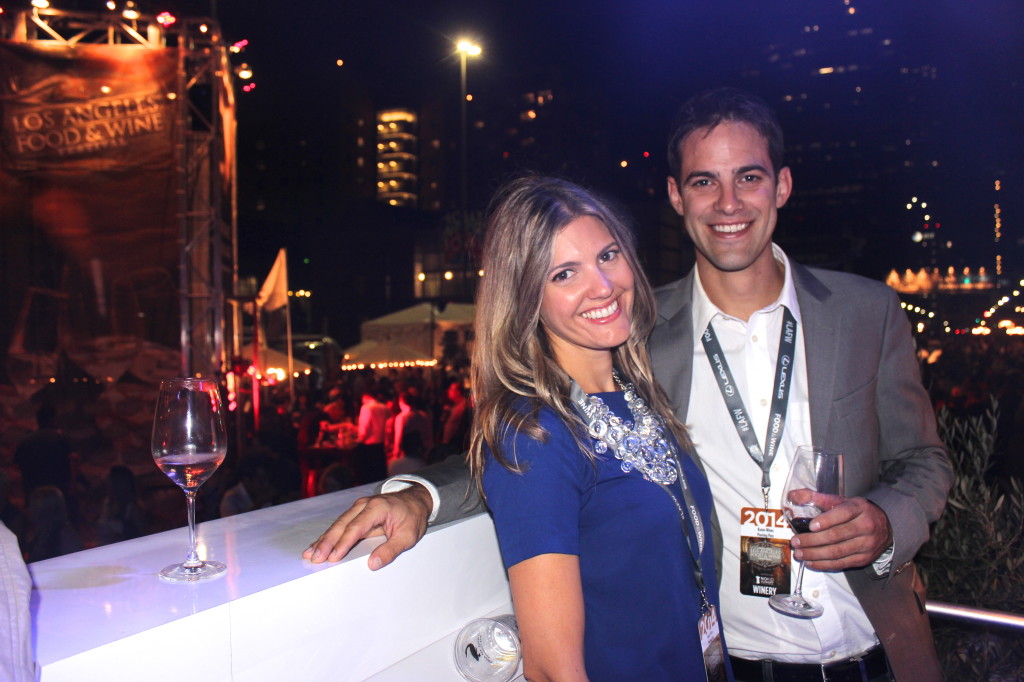 It's always great to taste wines from all over the world, and fun to see some familiar faces from Cultivate, Qupé, Kunin, and Tablas Creek. For me, though, it's the creative food that's a major highlight at these events, and my favorite dishes from the evening were (surprisingly) mostly fish. For the record, I'm not usually a seafood fan, but I'll always try it at an event like this! Nobu Malibu's Chef Gregorio Stephenson's dish of Shima Aji with Rhubarb Salsa was to die for. As was Chef Viet Pham of Ray's & Stark Bar's plate of Hamachi with Melon, Serrano Chile and Cilantro. Mmm… I also really liked the Corn Tortellini with Jidori Crackling and Chanterelle mushrooms from the Beverly Hills Hotel's Chef Kaleo Adams. And, last but certainly not least, the amazing salted caramel chocolates from Compartes Chocolatier. So delish.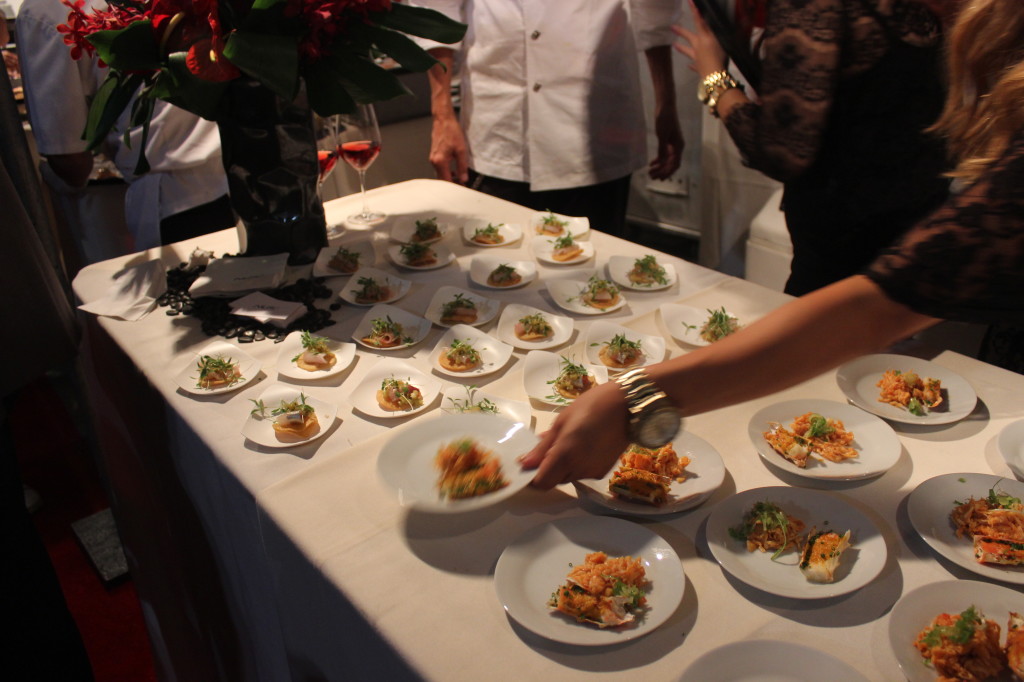 If you live in Southern California and are a fan of food, wine, parties or all of the above, definitely check out next year's Los Angeles Food & Wine event! You never know which celebs you might run into… Cheers!