Saturday's Lexus Grand Tasting at the Pebble Beach Food and Wine event proved to be an exceptionally fun time, but why would we stop there? There was plenty more food, drink and fun to be had and Nick and I were not ready for it to end. (Side note – if you missed my first post on PBFW, read it now!). Luckily for us, we got the invite to an exclusive happy hour at The Inn at Spanish Bay's fire pits (sounds rough, right?). Put on by the Cosmopolitan of Las Vegas, it was an event not to be missed… I mean, if you're in to really good food, gorgeous views, creative cocktails and chatting it up with famous chefs… no big deal.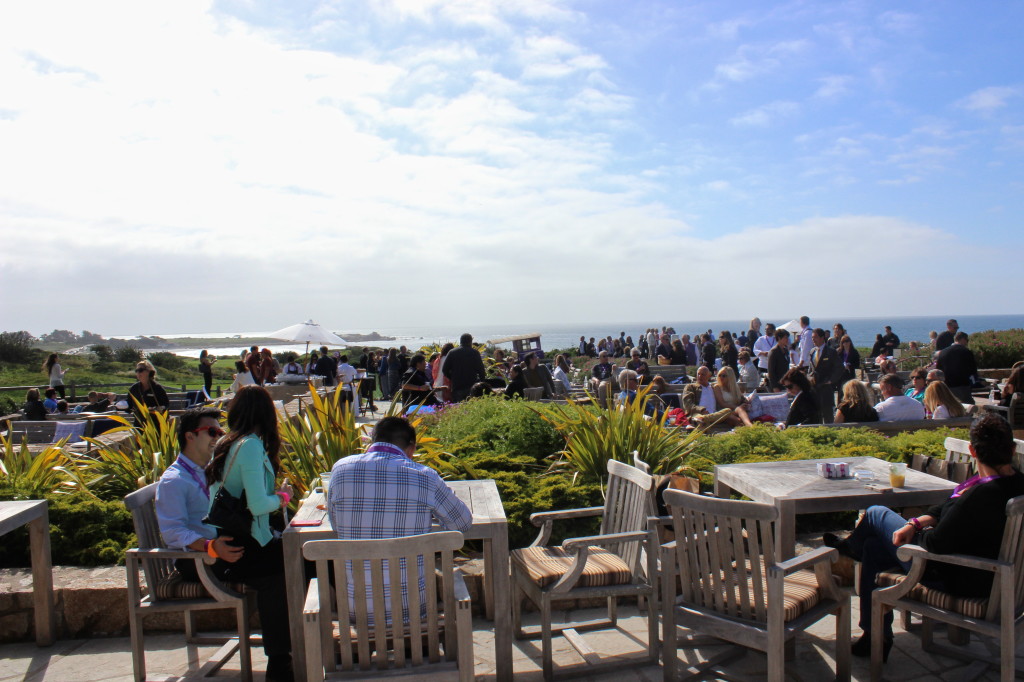 It ended up being a gorgeous day in Pebble Beach, so when we got to the happy hour, Nick and I headed to the bar for a refreshing cocktail to sip on while we took in the scenery (Spanish Bay and famous chefs). DJs spun festive beats while the Roederer bubbly was flowing and guests enjoyed fresh and creative cocktails (think coconut sake, ginger lemongrass syrup and cucumber soda cocktails). The 'Dorian Gray' was a personal favorite… puréed caramelized pineapple? Dangerous! It was the type of drink that tasted way too good to have booze in it…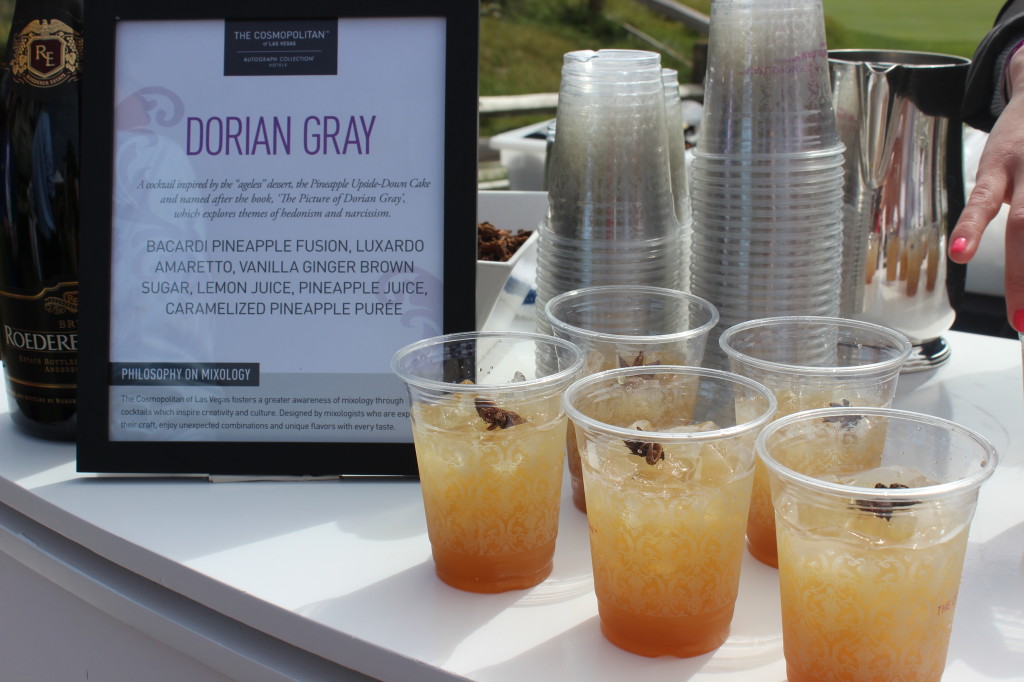 While we weren't exactly hungry, the food looked phenomenal so we found our second (or third?) stomachs and tasted some of the best food we had all weekend. There were Morro Bay Oysters, California Caviar, whole lobster tails and more. Joe's Stone Crab created the most flavorful 'chili' I've had maybe ever – who says Frito Pie can't be gourmet?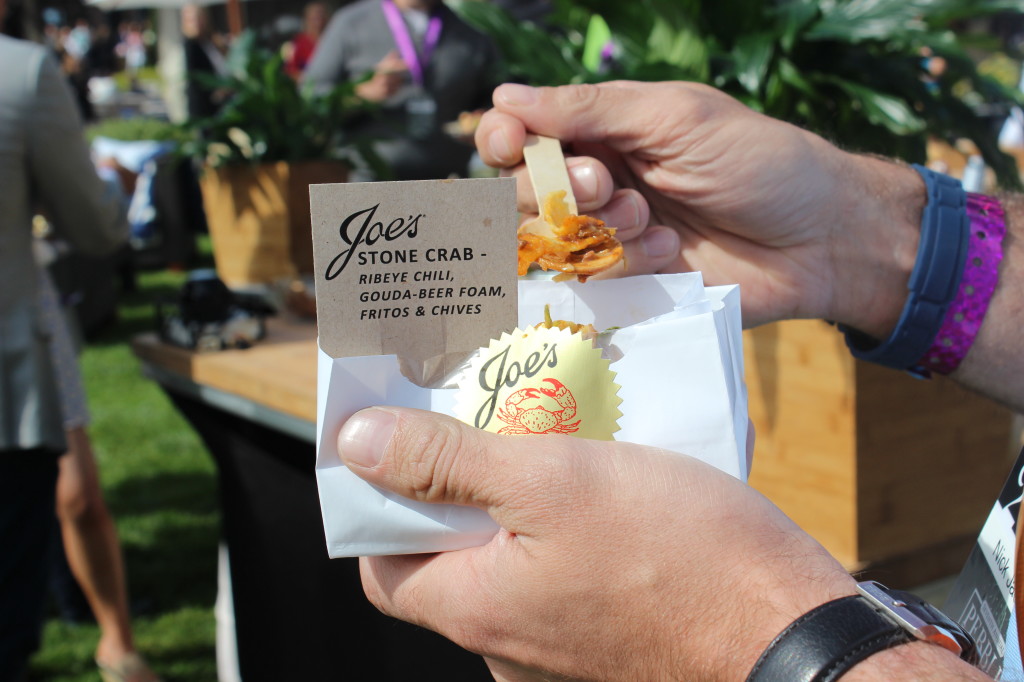 Nick and I chatted with a few familiar faces (Chef Hubert Keller is the nicest!) and made friends with some wine industry folks during the hour and a half we were there. Although we didn't meet them all, we were surrounded by some of the most well-known chefs around, like Andrew Zimmern, Jonathan Waxman, Antonia Lafaso (from Top Chef) and Roy Yamaguchi. We were also a stones throw from Guy Fieri as he sabered a magnum of Champagne (only took three attempts). No joke, the top with the cork in it landed right in front of me so naturally I kept it. :)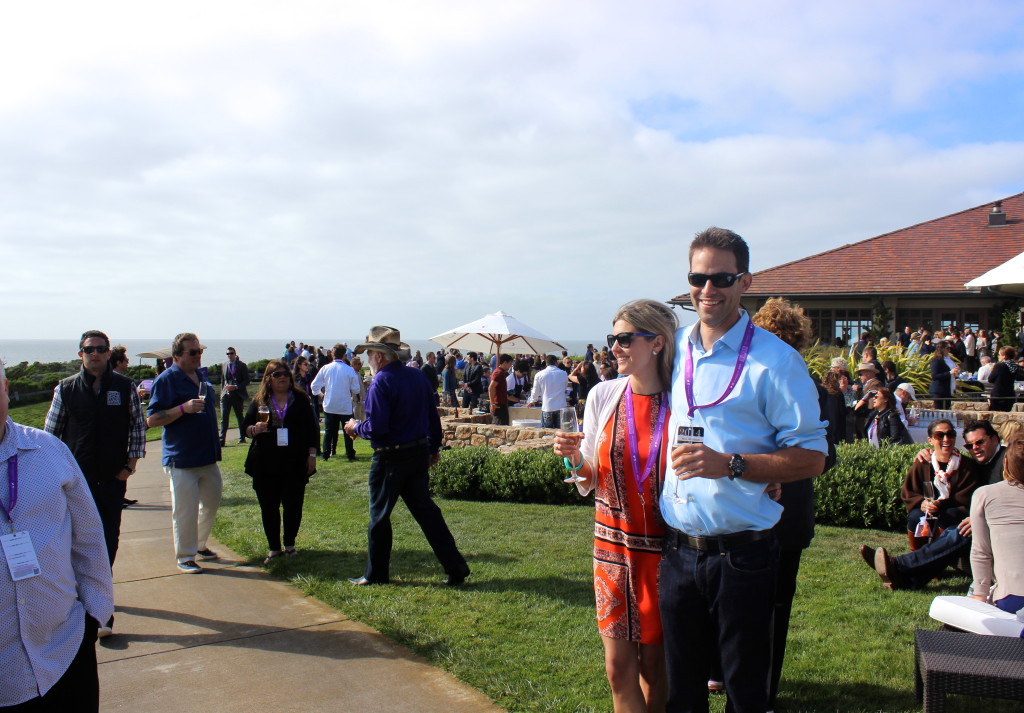 Don't worry, my recap of our Saturday food and wine extravaganza at PBFW14 is not over yet… I still have more to share on the 'My Last Supper' dinner as well as an after-after party for the books.