One of the best things about living in California is getting to explore regional food and wine. Finding the time to venture out, though, is the hard part… As much as I'd love to road trip around the state every other week visiting different regions (how fun would that be?), it's just not feasible. That's why I enjoy checking out regional food and wine festivals. They allow you to experience an abundance of local goodies in a short amount of time, and the opportunity to meet the locals behind it all!
A couple of weekends ago, I was able to attend the Sunset Savor the Central Coast event, a four-day food and wine festival that took place at the historic Santa Margarita Ranch outside of Atascadero, as well as at various locations throughout Monterey, San Luis Obispo and Paso Robles. The event, put on by Sunset Magazine and the San Luis Opisbo Visitors Bureau, included wine tastings, food offerings from local restaurants, mixology classes, cooking demos and even kayak tours! Despite the fact that it was h-o-t, it was a fun time and a great way to close out September (also known as California Wine Month!).
The festival kicked off on a Thursday at Vina Robles Amphitheater for wine, food and music, then offered various tours and winemaker dinners throughout the weekend. I only attended the main event at the Santa Margarita Ranch on Saturday and Sunday, but here are a few of my favorite things from the weekend…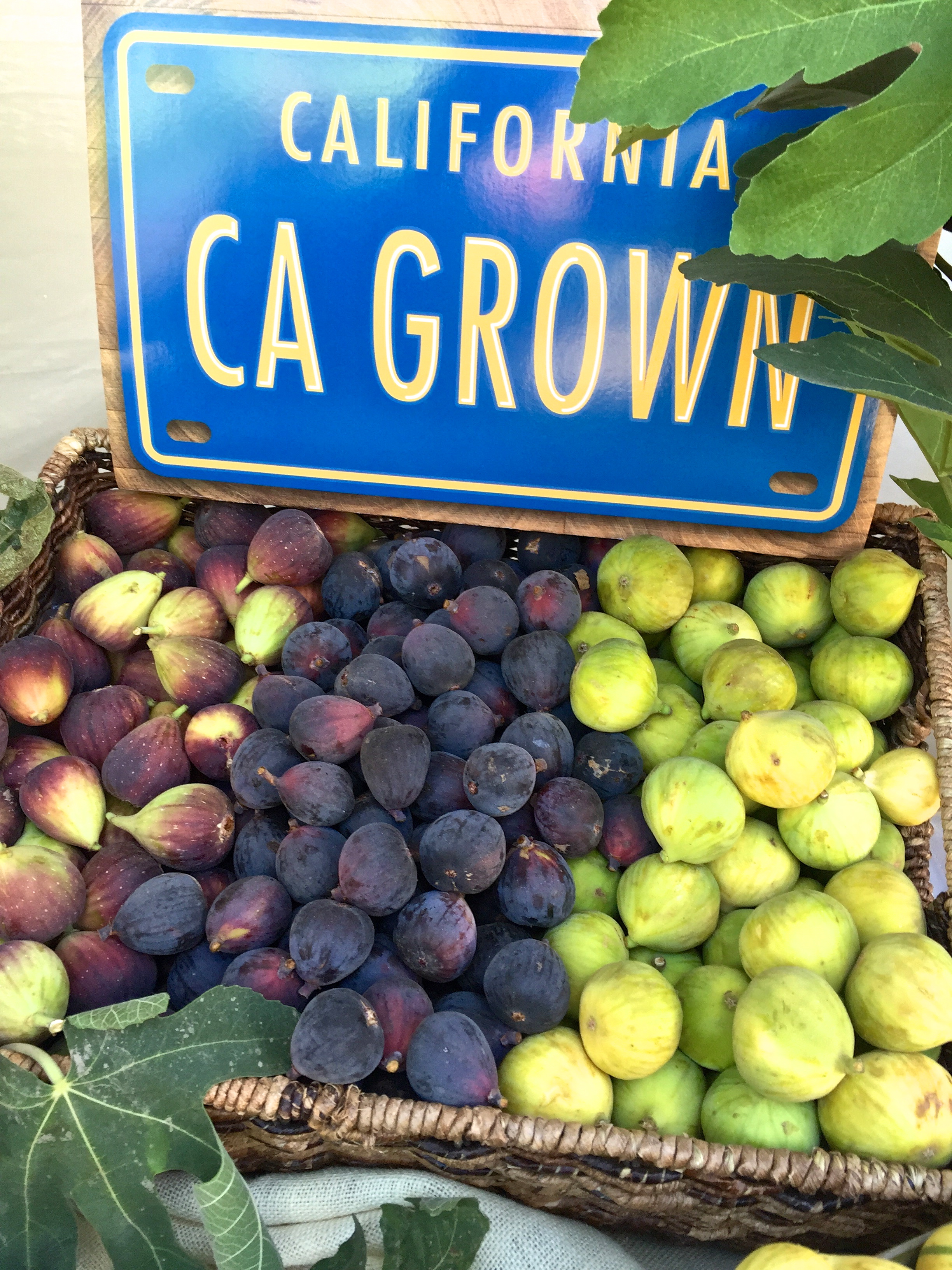 The food! I loved trying locally made cheeses from SLO, fresh California figs, local salts and Paso Robles olive oil. I tasted everything from pulled lamb nachos to charred octopus and even Vichyssoise, which was paired with Viognier!
Cooking Demos. I attended two different cooking demos, by Chef Mary Sue Milliken and Chef Joanne Weir. I had watched Chef Mary Sue compete on Top Chef Masters several years ago, so it was fun to watch first-hand as she prepared some of her favorite seasonal, healthy meals. From halibut ceviche with plantain chips to an heirloom bean tostada with fried avocado, she has a way of making her Mexican-inspired food look so easy! Love it.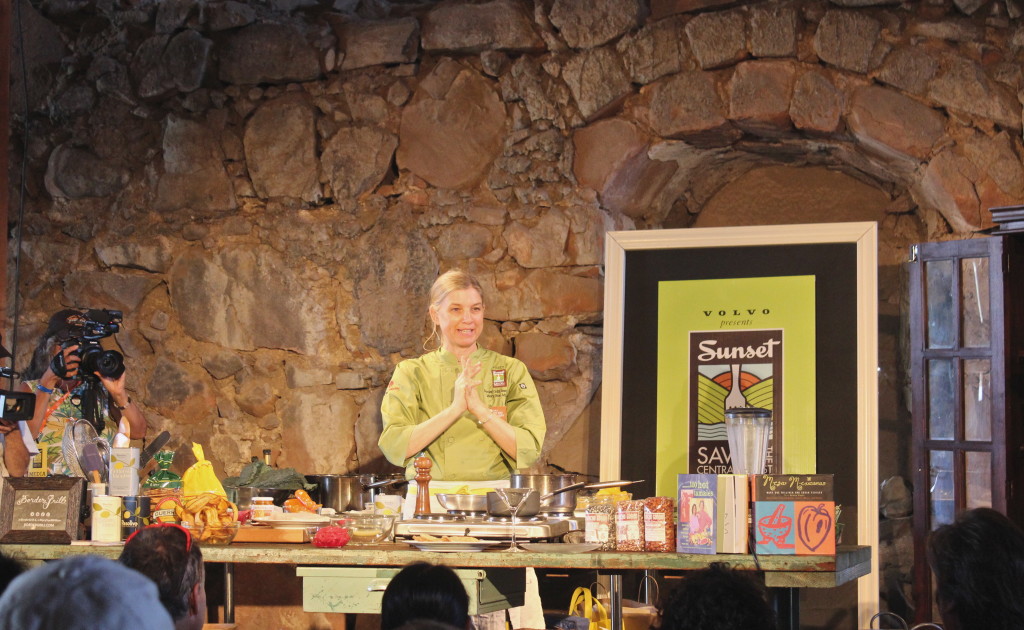 It was also fun to meet Chef Joanne Weir, a San Francisco chef and author, who just released a new cookbook that I got a copy of, called Kitchen Gypsy. She prepared a pizza with fresh parsley (inspired by her days at Chez Panisse) and an autumn salad with fresh figs and pomegranates (which I have already made at home)! That's Joanne in the middle ↓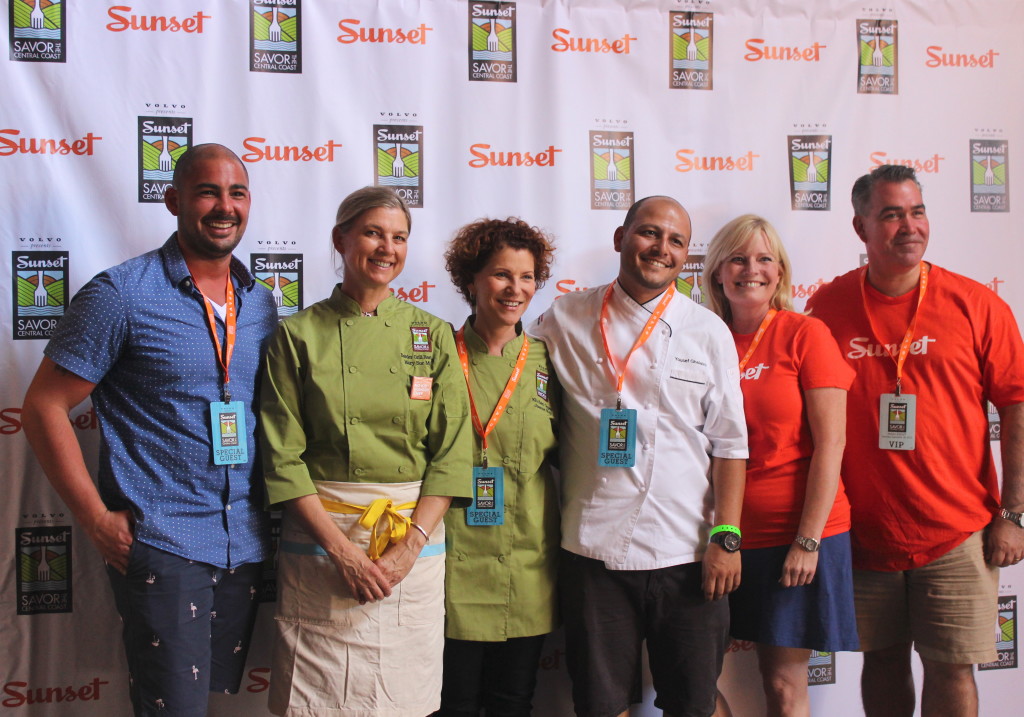 The cooking demos took place inside of a gorgeous barn on the property, which just so happened to be a great spot to beat the heat.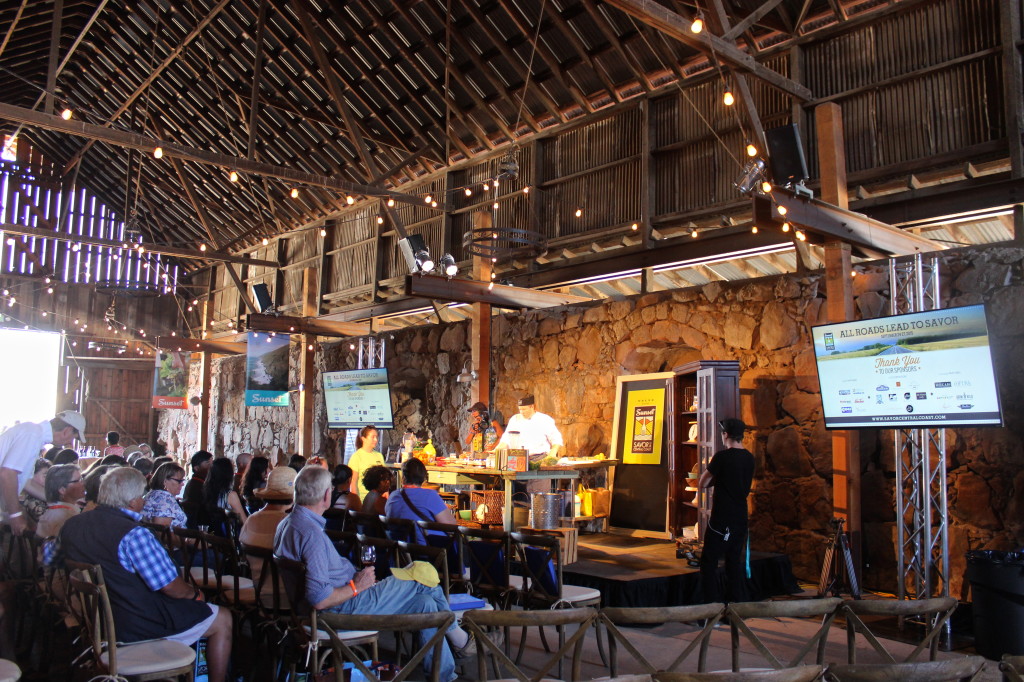 Beer, Cider, Wine… and Iced Coffees. There was no shortage of things to drink over the weekend… Many local breweries were pouring a wide range of beers, it looked like Grenache Blanc or Rosé was in every other glass, and I even found a cider that was made in the traditional Champagne method! I loved the 'make your own iced coffee' station courtesy of Torani, which was conveniently located near the entrance/exit so you could start your day with some pep, or sober yourself up at the end of the day. :)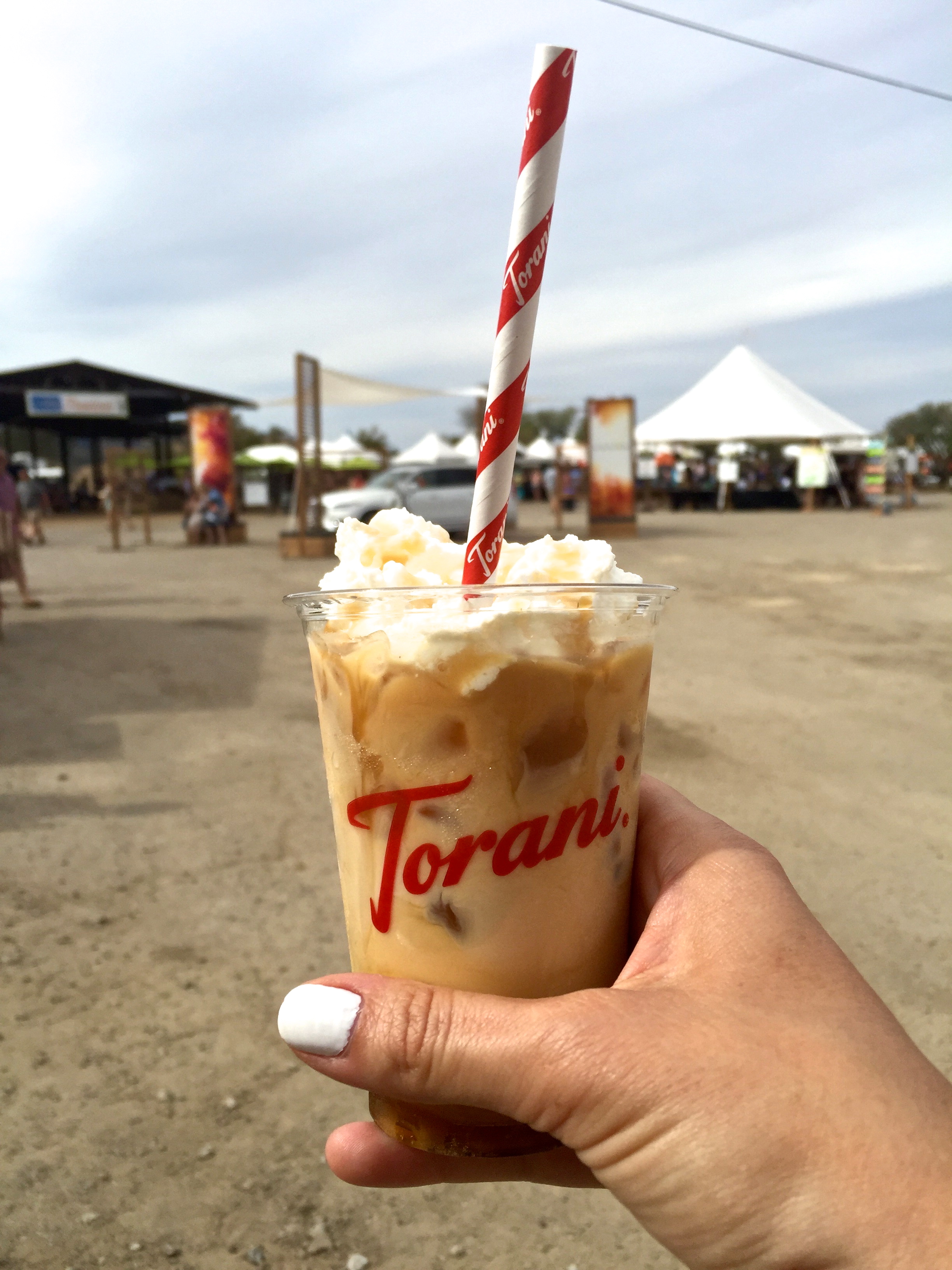 The Ambiance. Holding the event on a beautiful, rustic ranch was a perfect way to celebrate the wildness of the Central Coast! The booths, cooking demos and wine tastings were spread out along the property, so you never felt like it was too crowded. However…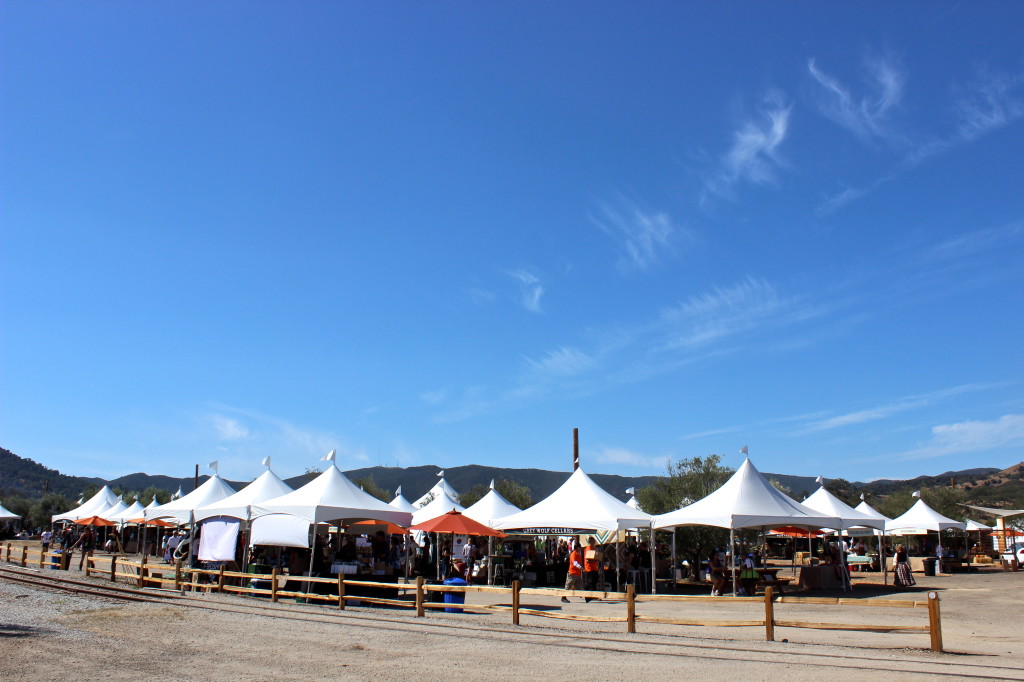 …with the extreme dryness, heat and sunshine, shade was few and far between. The smart people found spots in the shade or under the misters, but there were quite a few who let the sun and adult beverages get to them. Oops! Besides that, the ranch was really pretty and provided a country/casual atmosphere set to the tune of live music from local folk bands.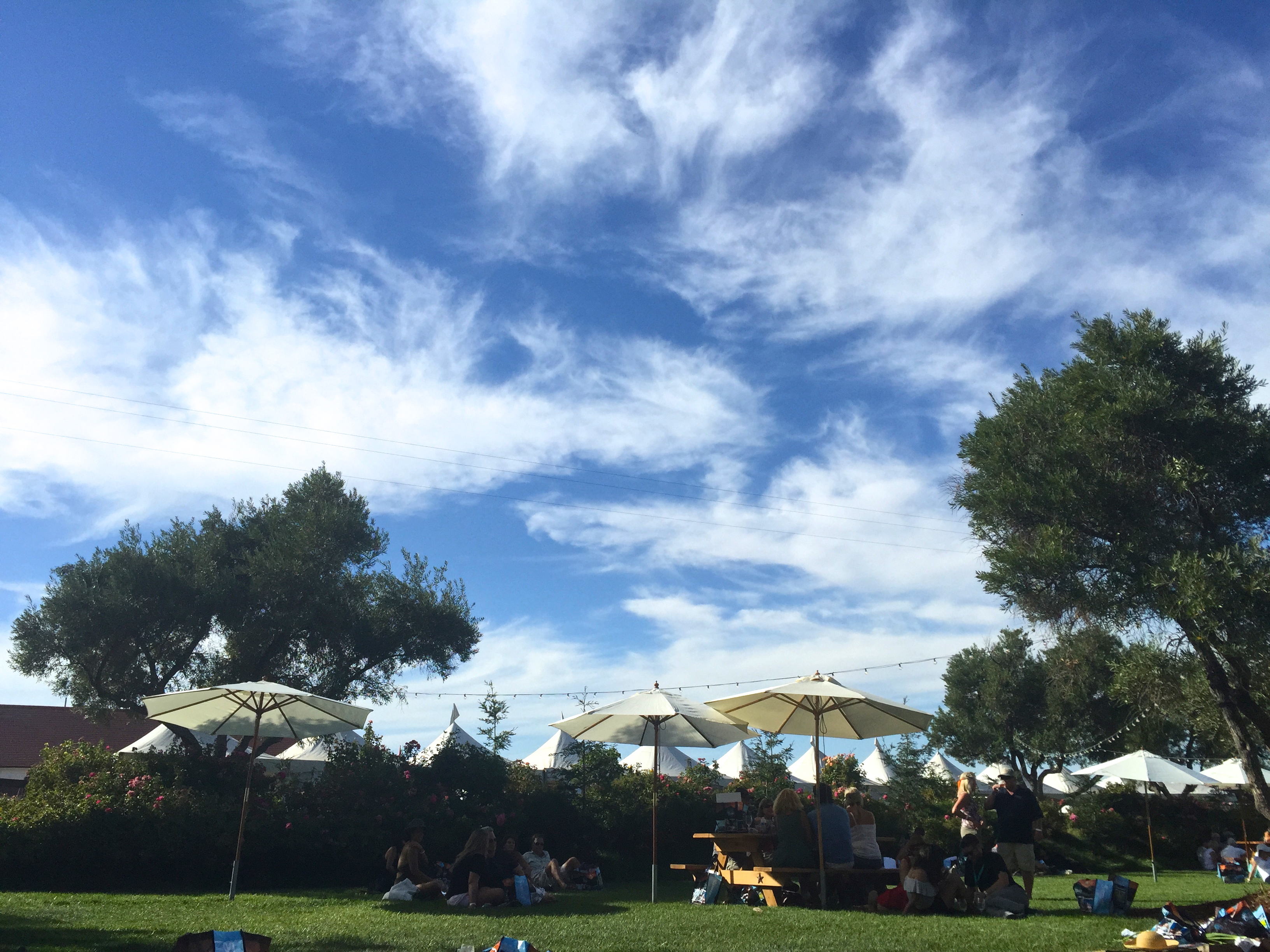 You may be wondering how similar this festival is to other wine and food events I've featured on the blog (like Pebble Beach or LAFW)? The answer is, not really similar. Don't expect fancy, elaborate events, glitzy after parties, top musical performers or a pack of celebrity chefs. The vibe is way more casual, down-to-earth and is a good reflection of the Central Coast's slower pace of life. Overall, I was impressed with how well it was organized and how it gave attendees opportunities to learn something new while experiencing the bounty of the area. Cheers!