In the aftermath of the damaging earthquake in Napa, my recaps of my recent Napa weekend couldn't come at a more pertinent time. My heart goes out to all my wine friends whose wineries have been affected, and especially to those who were badly injured in the quake. So scary. Hopefully my posts will entice you to make a special visit to Napa Valley and support the wine business during this trying time. Napa strong!
Over the years, I've had numerous friends visit Nickel and Nickel winery, but despite hearing only good things, I had never been there. Since Nick and I love a good sit-down, personalized wine tasting experience, visiting Nickel & Nickel during our engagement-celebratory getaway was a no brainer.
We started our 90 minute tour and tasting bright and early at 10am (who doesn't love wine for breakfast?!). James, our gracious host, first poured us a taste of the 2012 Russian River Chardonnay ($55) while explaining some of the history of the winery. The winery was started by Gil and Beth Nickel, who left their profitable nursery business in Oklahoma to head out west in the '70s. They first purchased Far Niente Winery in 1979, and then established Nickel & Nickel Winery in 1997. The location of the winery in Oakville was once an old farmstead purchased in 1865 by proprietor John Sullenger, but left abandoned for many years after his death. The main house, where we were sipping our floral and butterscotch-scented Chard, was built in 1884, but restored by the Nickels in 2002.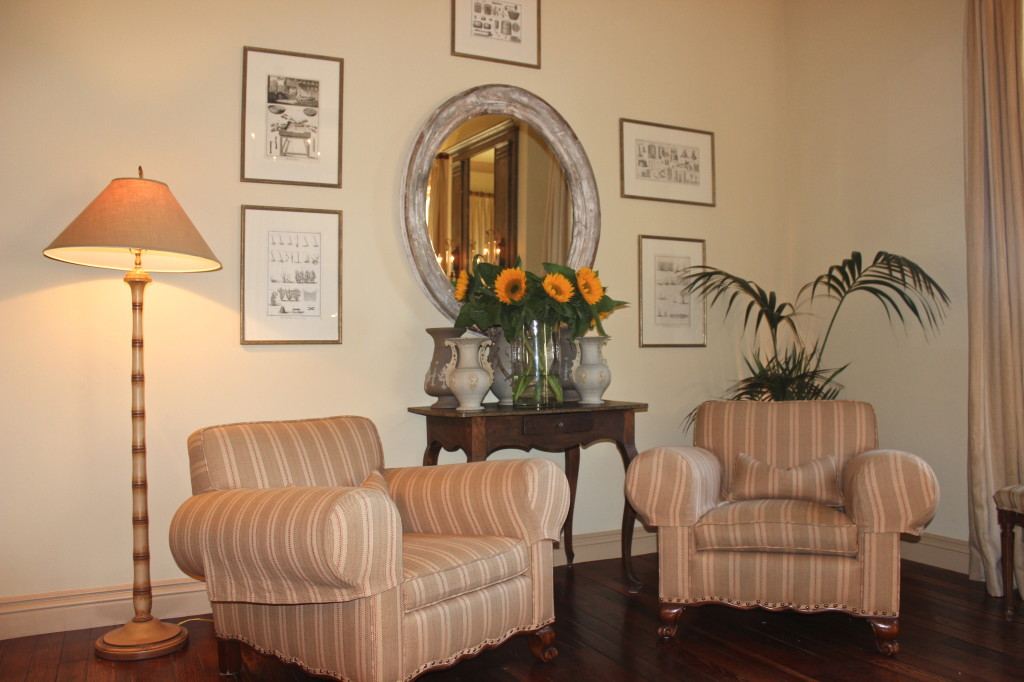 On our tour, we headed outside to the large barn, called the Gleason Barn, which now houses Nickel & Nickel's wine lab and offices.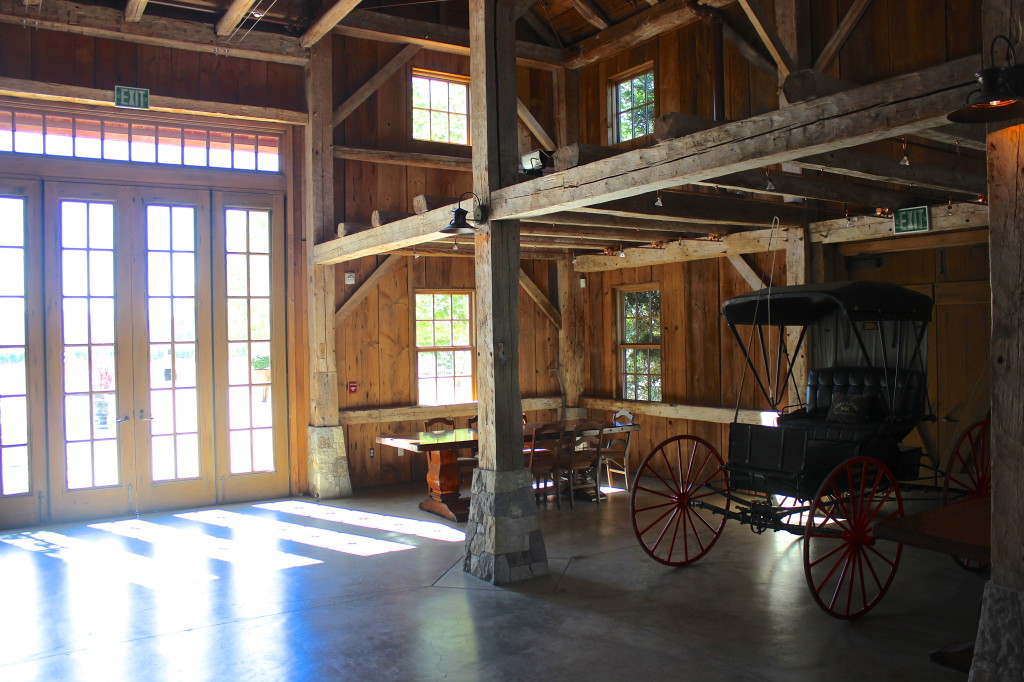 Built in 1770, the barn was originally located in New Hampshire, but later transferred piece by piece to CA and rebuilt in 2003 on the property. All 3,000 square feet of it. Pretty incredible!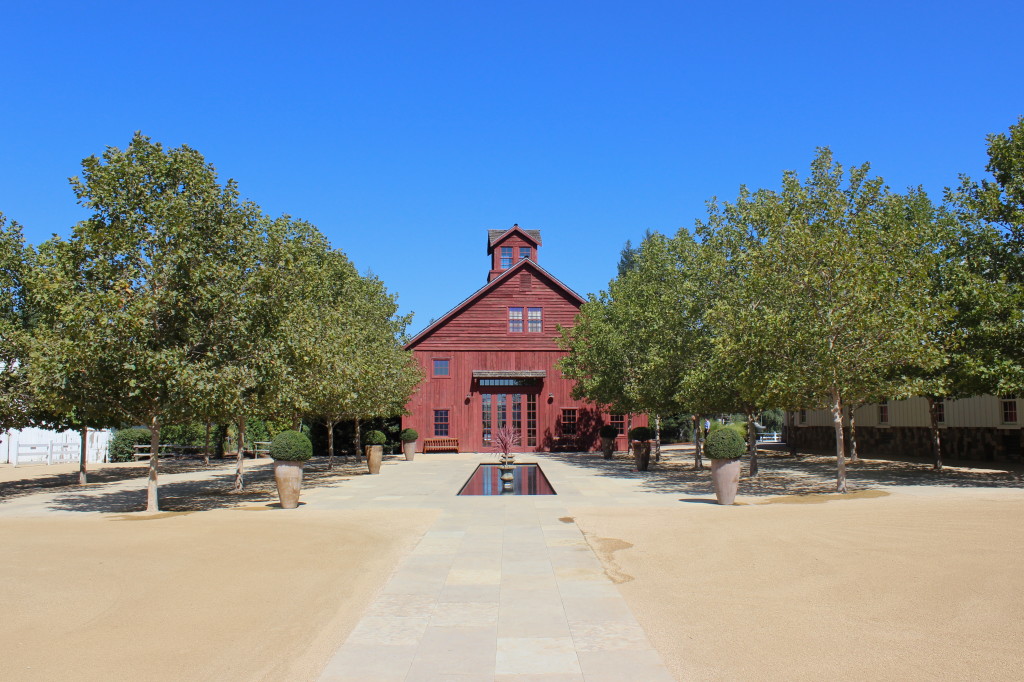 Dedicated to producing 100% varietal, single-vineyard wines, Nickel & Nickel produces Chardonnay, Merlot, Cabernet, Syrah and Zinfandel. After our tour, we sat down to taste through some of the Cabs, which were accompanied by a few cheeses (which was good, because I wasn't lying when I said these wines were my breakfast!). First, the 2011 Hayne Vineyard Cabernet Sauvignon ($100), which comes from grapes grown on the base of the Mayacamas Mountains. It had notes of toasted wood and almost jammy fruit with a touch of meaty/veal and fresh tomato sauce (or maybe I was just really craving some Italian – ha!). This wine happened to be an excellent pairing with the Midnight Moon Cypress Grove Chevre. So good!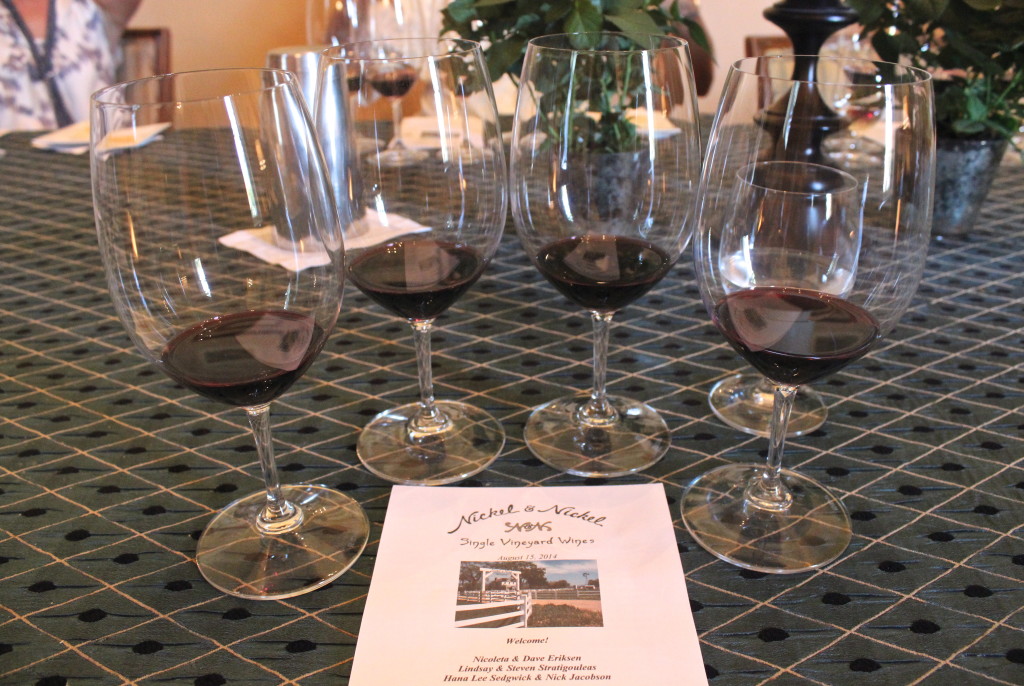 The 2011 CC Ranch Vineyard Cabernet ($100) had bright boysenberry and cherry fruit with a smooth, minerally finish. The 2011 Sori Bricco Cabernet ($100) also shared some of that same minerality, but with more earthy, gamey flavor profiles. Side note – Sori Bricco means "sunny hillside," as the grapes for this wine came from the sun-drenched hillside of Diamond Mountain. This wine could definitely benefit from being cellared for a few years… We also tasted the 2011 State Ranch Vineyard Cabernet ($100), from the State Ranch Vineyard in Yountville. With aromas of vanilla and red fruit, it was velvety with firm tannins and a rich finish. Delish. If you love to collect Napa Valley's Cabs (and are willing to throw down the moolah), you can't go wrong with any of these.
Lastly, we finished with the 2012 EnRoute Russian River Pinot Noir (FYI – EnRoute is another label owned by the Nickel & Nickel team). With sweet black fruit on the palate, this is a bigger than normal Pinot with toasty, bold flavors. I like to call it a Cab lover's Pinot… and, at $65 a bottle, it's a more "affordable" option than the $100 Cabs above, however you'd like to define affordable. :)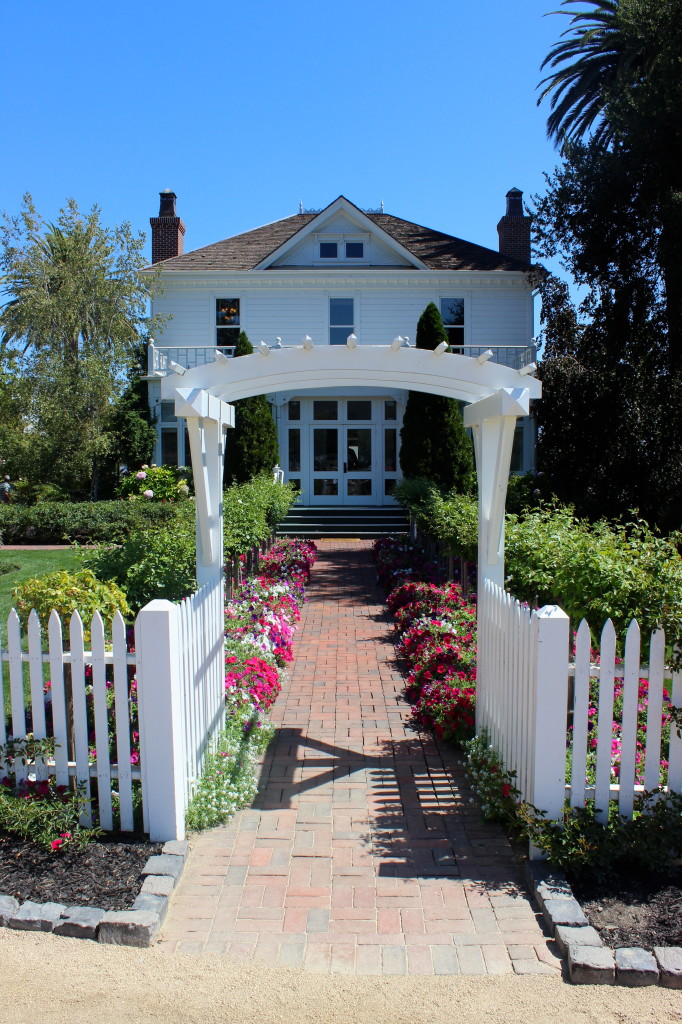 A visit to Nickel & Nickel should certainly be on your list of to do's at some point, as the wines are refined and just screaming for a special occasion. Plus, the place is really pretty, too – the grounds, especially. Right when you walk up to the tasting room building past the white picket fence, you're surrounded with lush foliage, beautiful flowers and perfectly manicured lawns. There are 80-year old olive trees, great oaks, weeping willows, hydrangeas, roses and wisteria, just to name a few. Needless to say, it smelled heavenly! Cheers.